The Article
Ruark's 30th anniversary: they paint the town (ok, radio) red
13th August 2016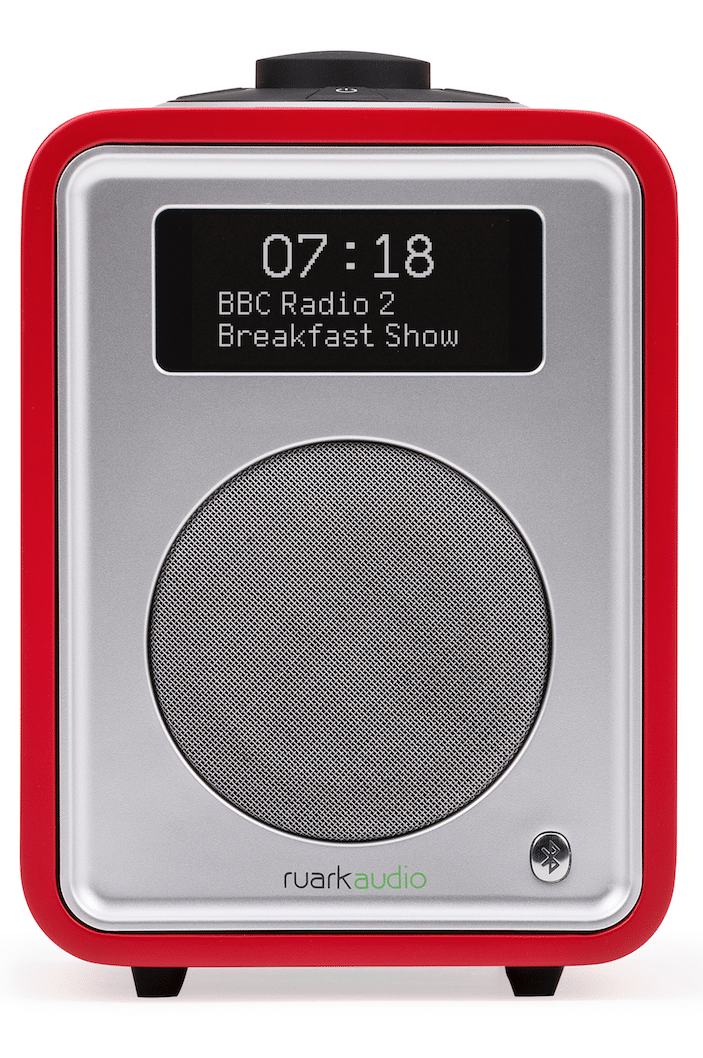 To mark its 30th anniversary, British family firm Ruark Audio has unveiled a limited edition of its R1 tabletop radio.
A Swiss Red soft lacquer finish is embellished with a commemorative badge machined into the cabinet to celebrate the company's 30 years. The current R1 is the third generation of Ruark's table radio, the product that started the company's transition from manufacturing loudspeakers to compact audio systems. At first glance, each generation looks surprisingly similar. Scratch beneath the surface, however, and you will discover that every model has been redesigned.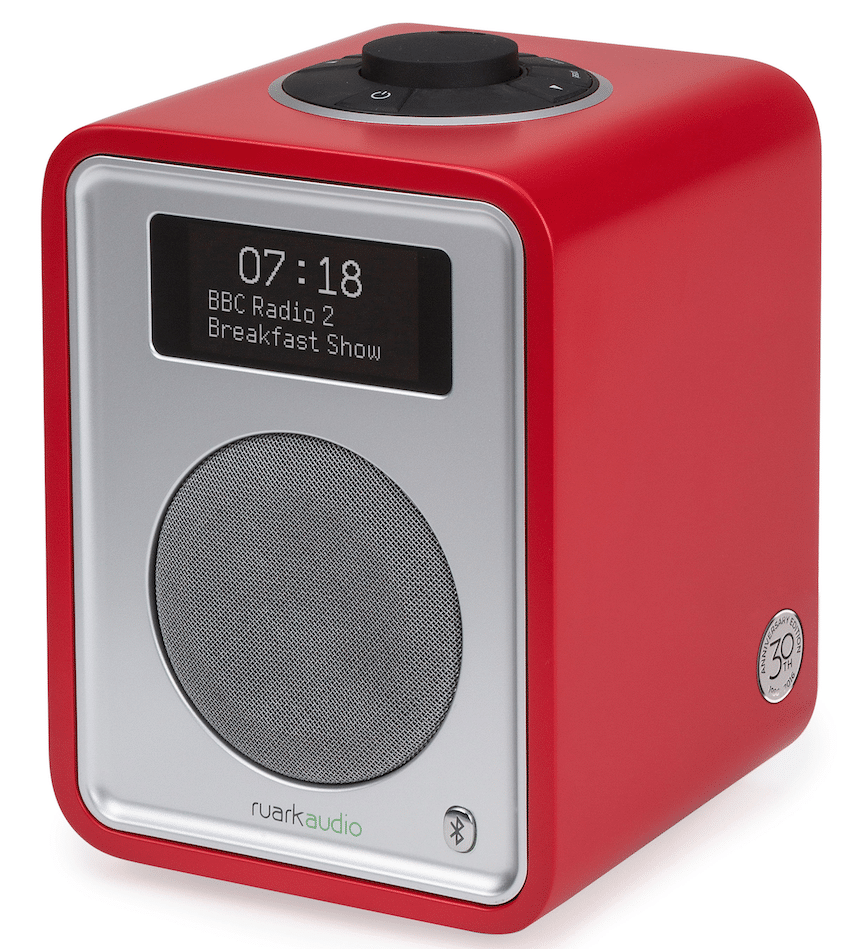 The red finish will sit alongside Ruark's existing line-up of R1 models, comprising walnut, soft black and soft white. As with other R1s, the anniversary edition features a bespoke RotoDial control system and an OLED display.
The R1 boasts DAB, DAB+ and FM transmission and includes a Bluetooth
receiver to quickly and stream music wirelessly from a range of handheld
devices.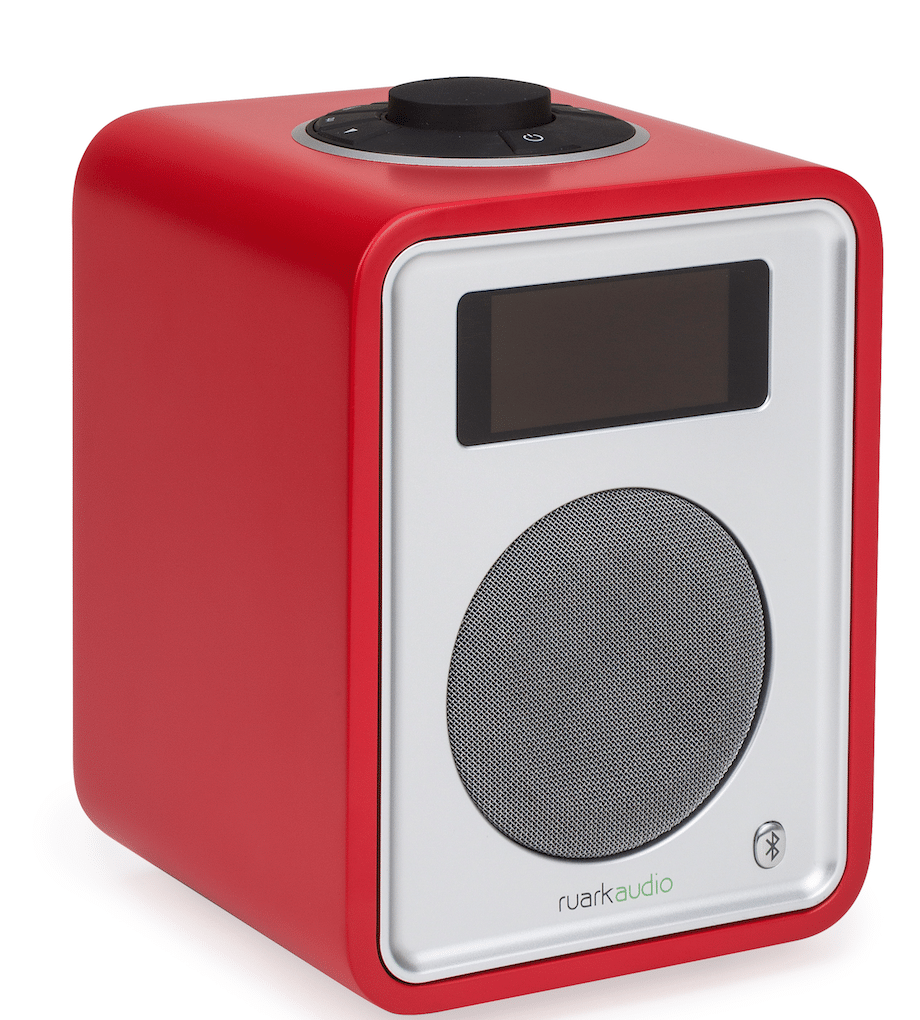 Bonus features include a dual alarm and USB charge port.
Meanwhile, if you want to enjoy the R1 out and about, the addition of Ruark's optional CarryPack and BackPack transforms the R1 into a portable partner.
Other features include 10 station presets for both DAB and FM, switchable auxiliary input for MP3 and other audio devices, adjustable treble and bass settings, loudness function for improved sound at low levels and stereo headphone output.
Spanning 170 x 130 x 135 mm, it weighs in at 1.5kg. Price is £199
Click on www.ruarkaudio.com or call 01702 34 84 84 for more information.