The Article
Ruark R2 Mk.3: Fabtastic or one to give to Chariddy?
28th October 2016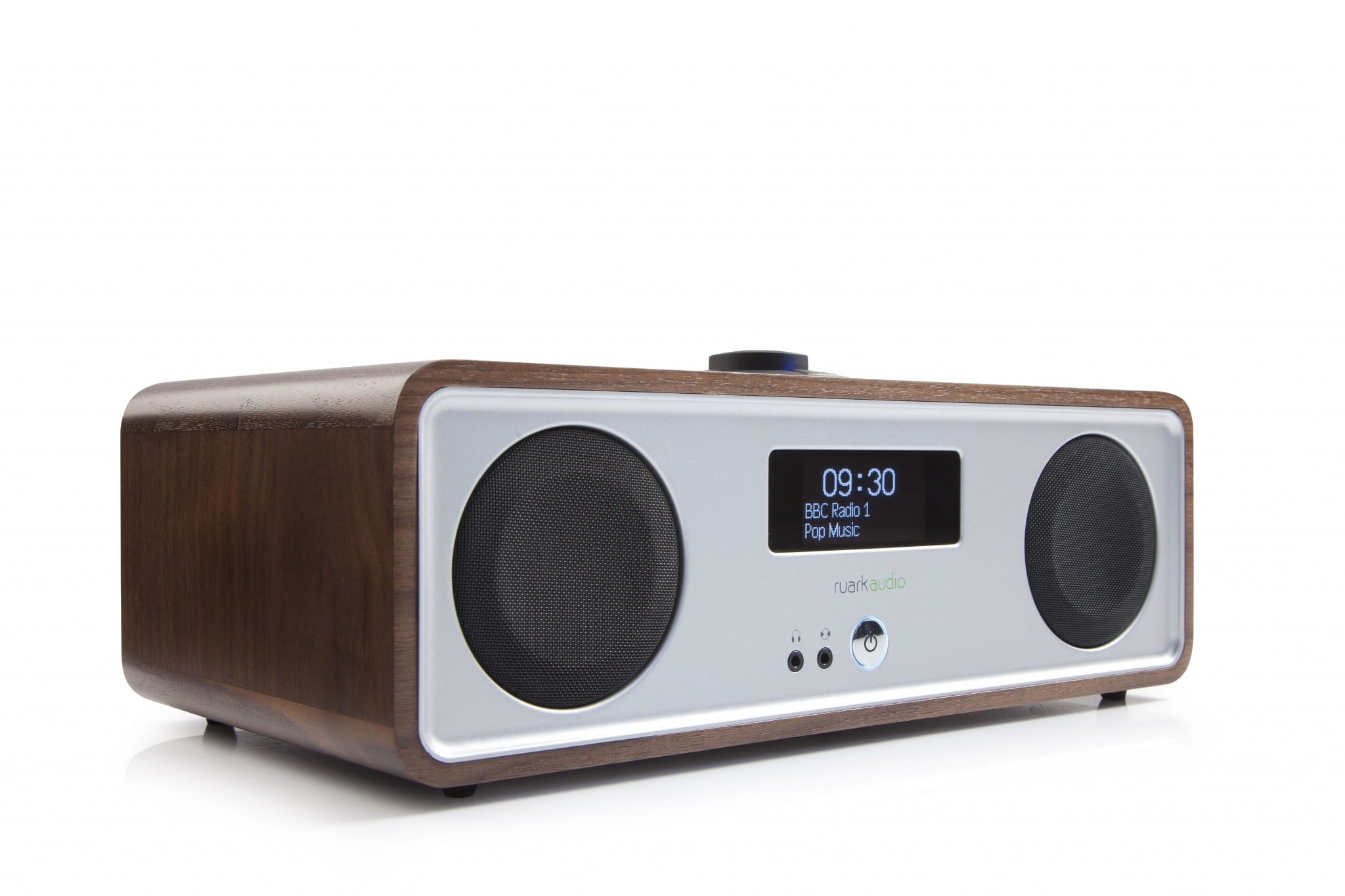 Offering a variety of features within the sleek chassis, Paul Rigby reviews the Ruark R2 Mk.3
Radios are not what they used to be. That is, they are no longer…radios. Or just radios, that is. They tend to arrive complete with additional functions and features which makes them more radio-centred entertainment centres. the Ruark R2 is no different in that fashion. In fact, Ruark calls this 20W box a 'compact music system', so you can see what I mean.
This design incorporates streaming via Bluetooth via aptX, a USB port for a USB stick, laptop or NAS box or a charging port for a smartphone, RCA sockets to hook up a TV to improve sound quality for the TV, Spotify Connect support plus files support for WMA, AAC, FLAC, MP3, MP2 (which is DAB's file format) and Real Audio.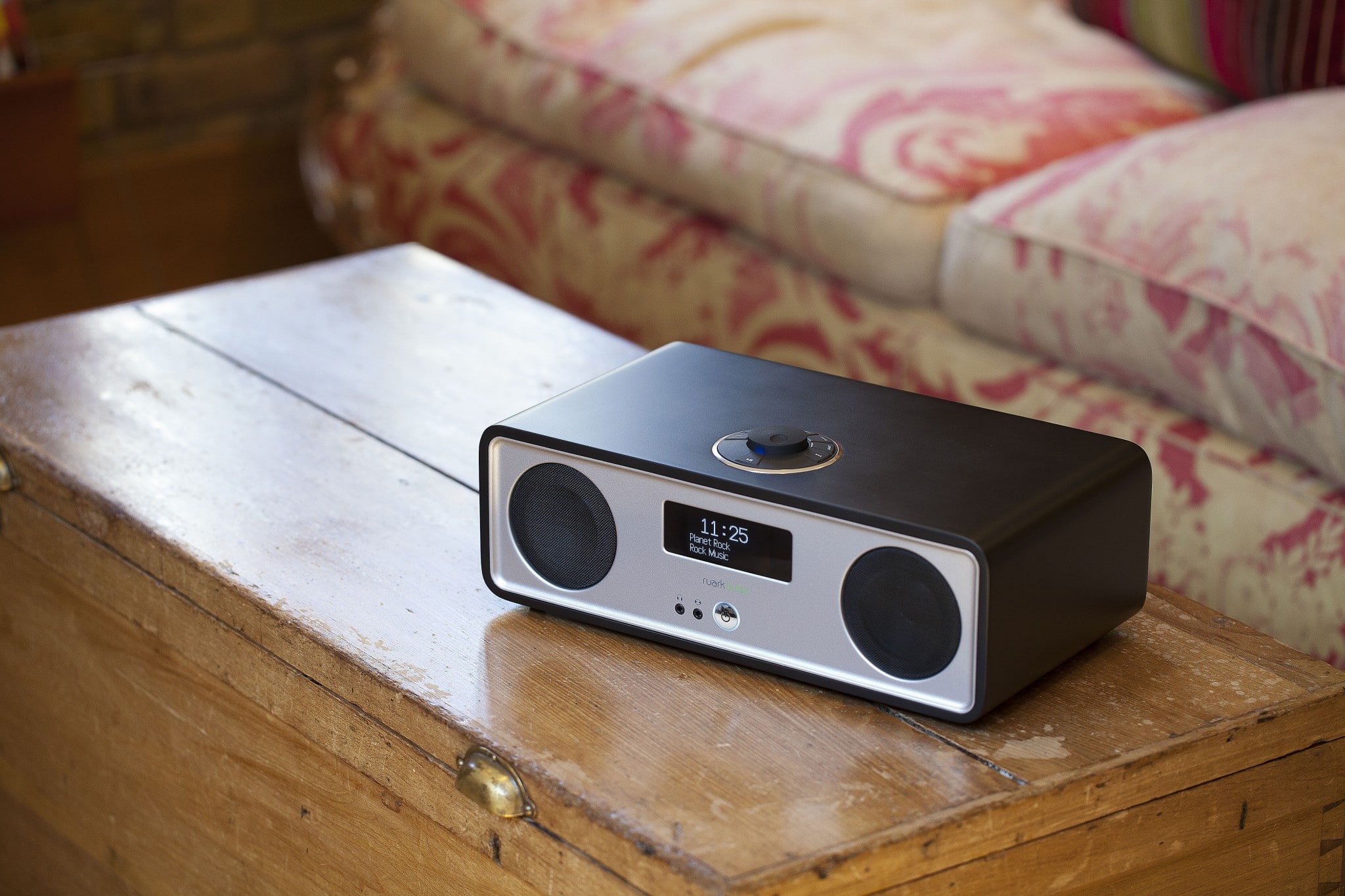 Other external facilities include a headphone port line input for auxiliary devices, a built in alarm feature and remote. The R2 is surrounded by a wood enclosure with a choice of walnut or soft white and soft black lacquers.
Oh, and there's radio of course. That includes DAB, DAB+ and FM radio, internet radio with access to 16,000 stations plus 10 radio presets for DAB, FM and internet radio (30 in all).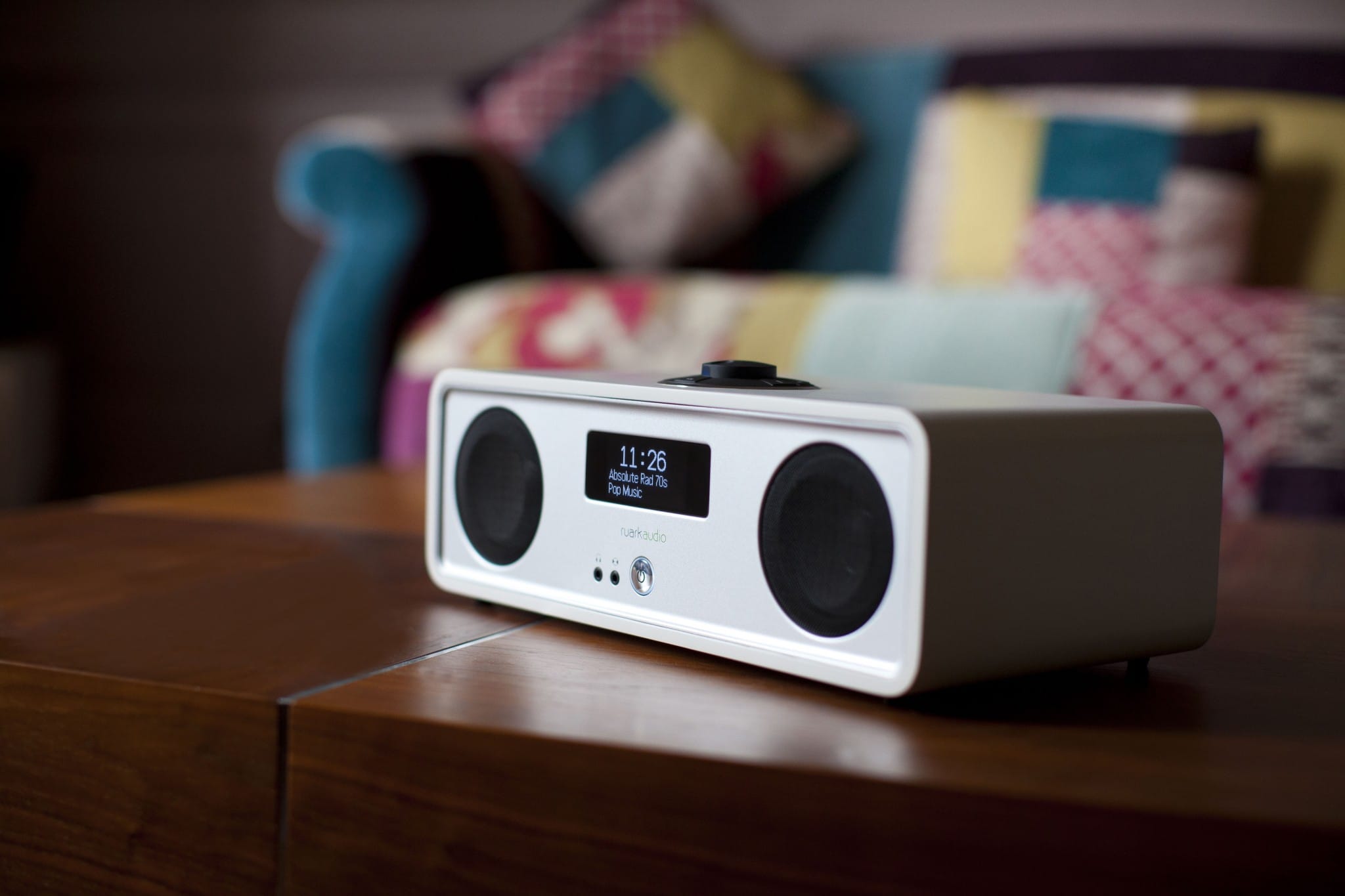 The whole unit, holding two 3.5mm speaker drivers and a sharp and easy to read OLED control screen. is controlled by the ingenious Rotodial, a central hub of music controls that also handles volume plus a gamut of source controls.
SOUND QUALITY
I first tested the DAB radio output. Of course, DAB is inherently a flawed concept but some devices still handle it better than others. I was pleasantly surprised by the Ruark's output using DAB. The midrange was relatively sparkling in terms of its delicacy and its ability, in this particular case, to convey a choral bank of voices via Bach. The complexity of the harmonies was a tough task for any device but the Ruark delivered in terms of separating the tones with a sense of crisp clarity. Despite the pleasant cacophony, the ear was also easily able to access the cellos that sat behind, adding a slice of upper bass to give the performance weight and a sense of gravitas. The space and air allowed the music to truly breathe. This was aided by the 3D option in the System settings while the Loudness option did add enhance the bottom end a tad. I decided not to utilise bass and treble beyond the default '0' which pushed the natural musicality beyond what was acceptable to my ears.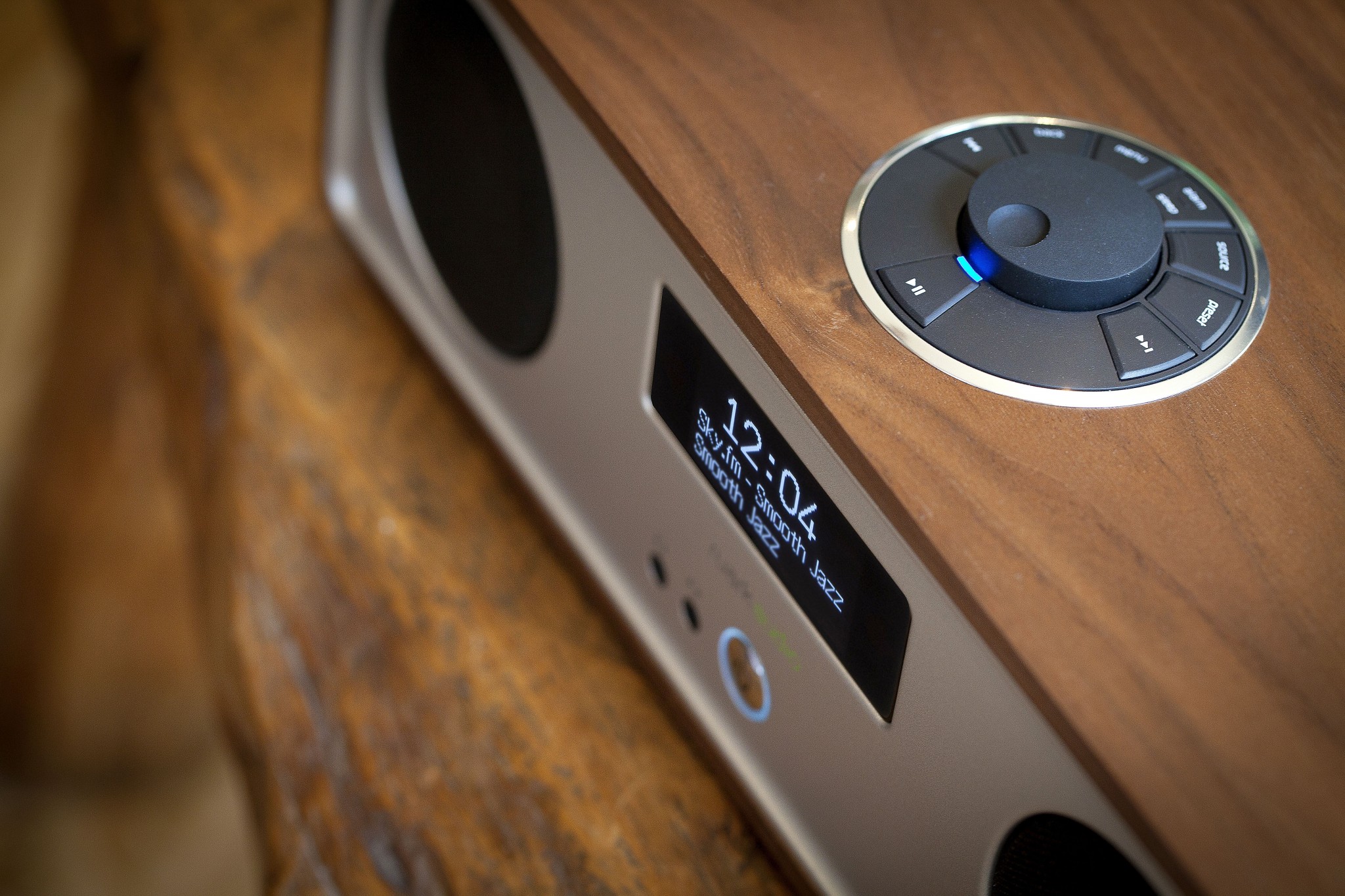 Moving to more dynamic fare, I accessed BBC Radio6 Music and Sugar Loaf's, Green Eyed Lady. We're talking small speakers here so deep bass was largely insinuated rather than actually played yet there were enough low-end frequencies to offer a good balance with the open and spacious midrange that really came into its own with the mid-song organ solo as well as the guitar solo while the lead singer's delivery was clear, articulate and precise with no sense of midrange smearing or brightness.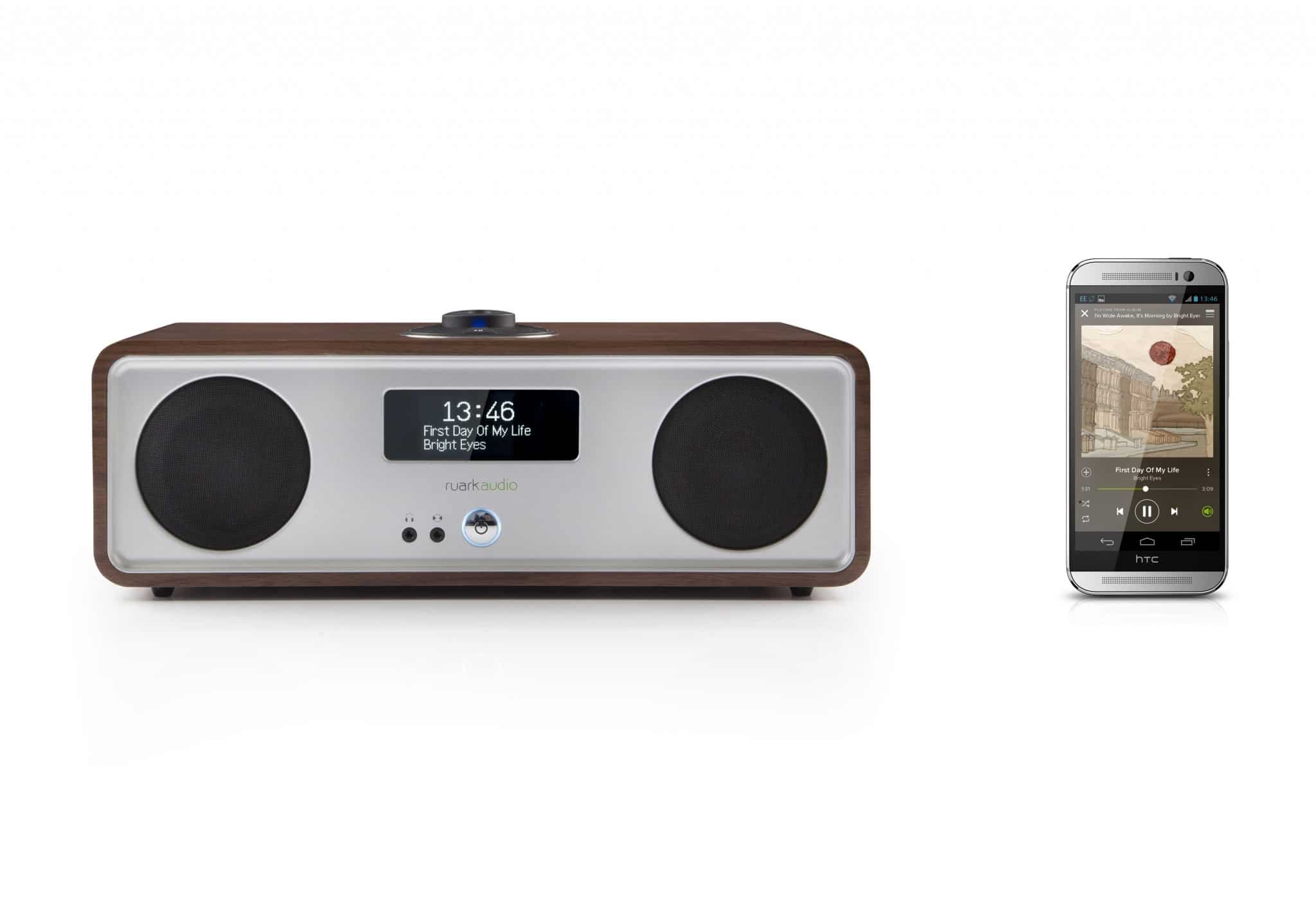 I then turned to Bluetooth and connected my iPhone 6S to the Ruark which was completed simply and without fuss. Selecting the Bluetooth option via the source button triggered the Ruark to appear on my phone screen whereupon pairing was swift. I played Kylie Minogue's All The Lovers from her Abbey Road Session album. What impressed me about the Bluetooth output was the tonal balance. Look, we're dealing with a MP3 media file here and I'm pumping that out in a streaming fashion…from a smartphone. The sonic prospects couldn't get much worse. Despite a 'thin' quality in which the MP3 exhibited a certain amount of coughing and wheezing, the Ruark was able to present the song in a reasonably musical and balanced manner that helped the music to be entertaining and listenable which, considering the ingredients, is all you want and all you can really ask for.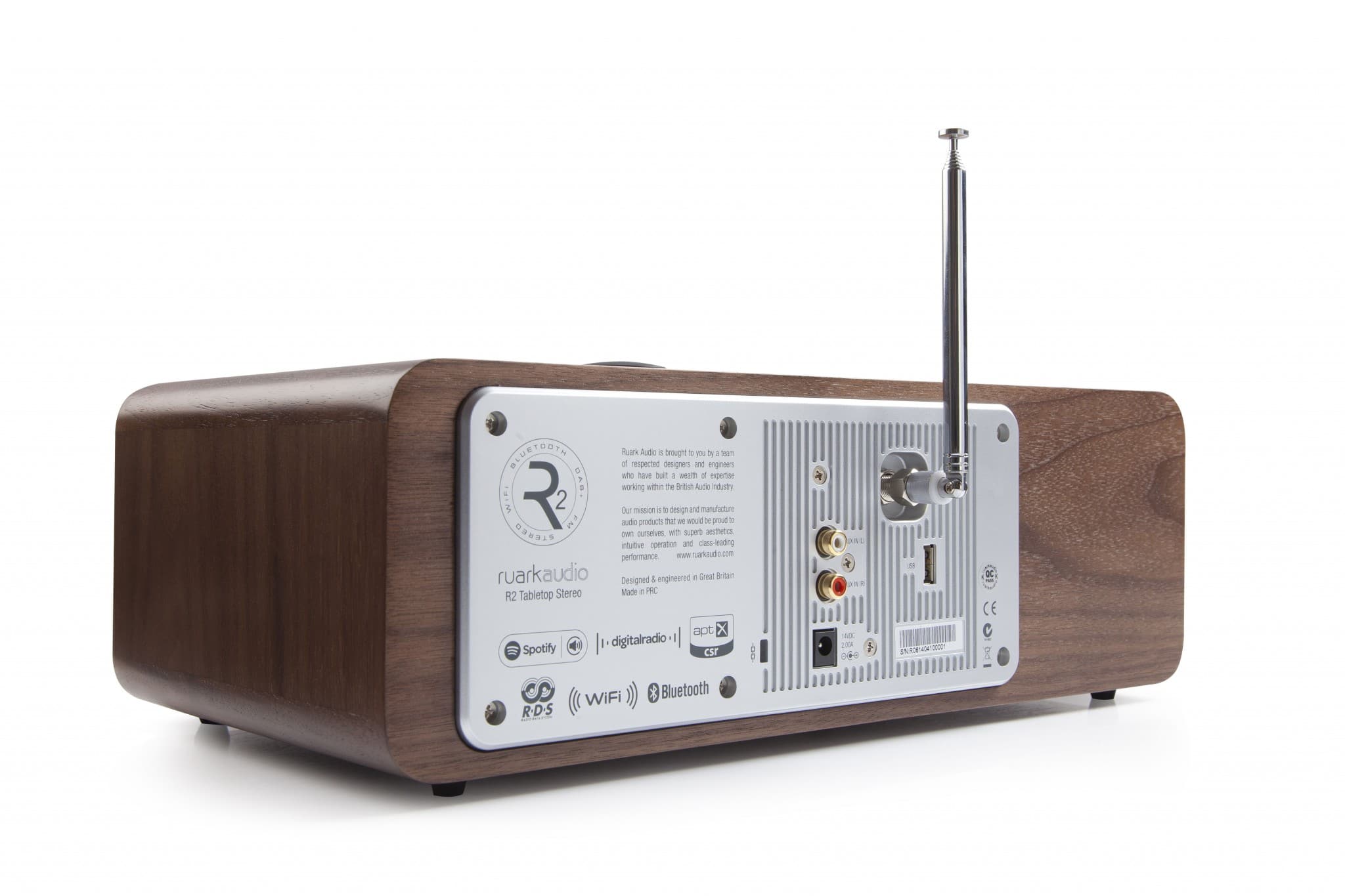 Accessing music from your favourite DAP is easy. I plugged in my Astell & Kern AK120 into the front of the Ruark and played Bob Marley's I Shot The Sheriff at 24bit/96kHz. Enhanced by the admirable Loudness feature, this reggae classic bounced along in a superbly rhythmic manner while the soundstage displayed enough space to enable to ear to pick up the the instruments with no problem. There was no issue with blurring here. The organ was tonally separate from the guitar and the drums while allowing subtleties such as the rider cymbal to stand proud and the bass guitar run to be easily followed.
CONCLUSION
A full featured, compact radio and entertainment hub that offers sonic qualities in whatever sonic direction you send it. What sets this unit apart is the clean and open midrange performance. The clarity is such that you actually want to listen to its musical output whereas many multi-function radio units are switched on to drone in the background while you accomplish another task. The Ruark is a true entertainer.
---
RUARK R2 MK.3 
Tel: 01702 601410
Web: www.ruarkaudio.com
---
GOOD: feature laden, midrange clarity, Bluetooth tonal balance, Rotodial
BAD: nothing at the price
RATING: 8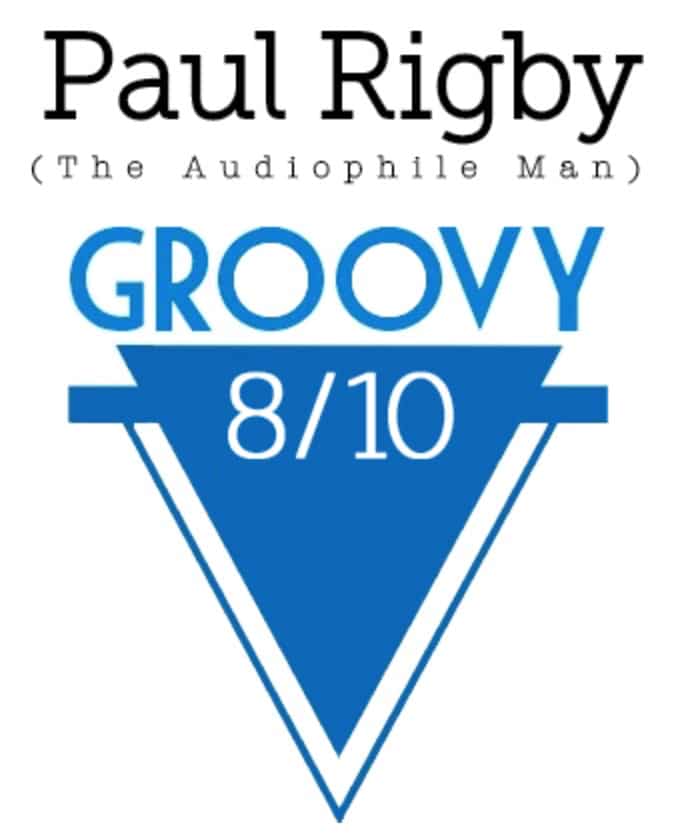 ---
REFERENCE SYSTEM
Astell & Kern AK120
Tivoli PAL BT
Apple Macbook
Apple iPhone 6S