The Article
Roth OLi RA1 speakers: Roth of the Titans
2nd January 2016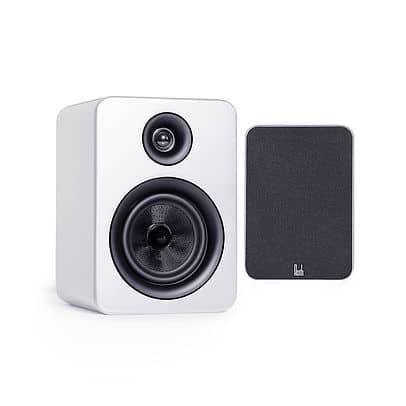 Offering a low cost, design at under £100, Paul Rigby reviews the small stature Roth OLi RA1 speakers
What with people either rediscovering or discovering vinyl for the very first time, looking to set-up a second system in a bedroom/study/spare room or wanting to install a main hi-fi in a small flat or bedsit, the need for a dinky pair of low price speakers has been high on the agenda for some time. Yes, there has been a range of 'small' speakers around and about for a while now from the likes of Q Acoustics and Wharfedale but, well, they're often not that small or cheap enough.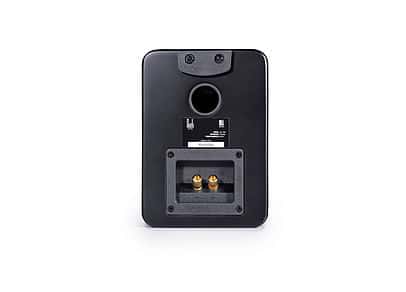 UK-based Roth Audio and its OLi RA1 is here to possibly fill that gap. Finished in black and now, rather excitingly, also white with at least a semblance of luxurious chassis finish (it arrives with smooth corners and magnetic grille-attachments), the design has been 'tuned' by respected man about Hi-Fi town, Richard Allen, the designer responsible for speakers from the likes of Accolade Audio, Arcaydis and EB Acoustics.
The RA1s are diminutive, standing 23cm tall and arriving with a 25mm silk dome tweeter and a 10cm woven fibreglass mid/bass unit. The cabinets arrive complete with a rear-port plus basic, single-wire terminals. So what do they sound like?
SOUND TESTS
I began with a full blown reference hi-fi test, hanging the Roths off the end of a Rega RP3 with Elys cartridge, Cambridge 651A integrated amp, Cambridge 540p phono amp and Black Rhodium Twist cables, I started with classical music and Holst's The Planets and Mars – Bringer of War.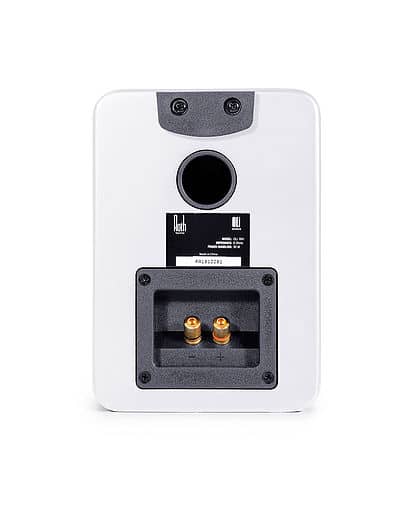 This piece of music threw the Roths straight into the deep end. What we have here is a dynamic piece of music with crazy frequency extremes but the Roths coped remarkably well. Yes, there was some slight blooming in the crescendos around the upper mids but, on the whole and for the price, the Roths performed admirably. The fierce brass section pounded away but the Roths tracked the texture of this area of the sonic spectrum while the strings retained their sweeping nature. There was enough instrumental separation to enable the ear to retain a sensible sound stage while the risk of forwardness or a bright midrange was never a major issue. Bass is not a major requirement on classical music but, what there was, allowed the Roths to be grounded, giving the track a sense of driving rhythm. Of course, the speakers could not provide the sheer breadth of range that more expensive speakers can give but, for the price, the Roths scaled down their music presentation so that the output  stayed in proportion. An important facet of any small speaker: some designs emphasise bass, upper mids, etc and then sound out of kilter. For the Roths, no element of the sonic spectrum sounded out of place or was felt to be over reaching.
What did help during this initial test, however, was to place the speakers on good quality stands. I used a set from Q Acoustics along with a smattering of White Tack to keep the speakers fixed to the stands. Doing this provided more control for the lower frequencies.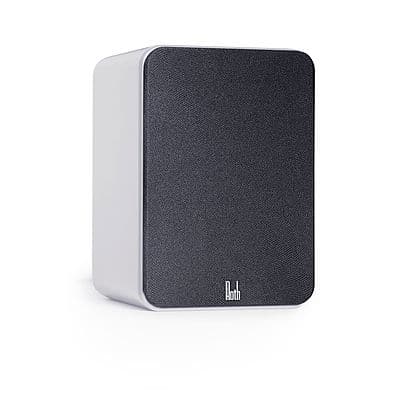 Moving to prog rock and Yes' Yours is No Disgrace from The Yes Album, the Roth's suffered a tad because of their small cabinets and lack of lower bass or related punch. Hence, the low frequency richness of the track was largely absent. That said, the bass performance on each instrument was still commendable but only in the upper bass/lower midrange areas. Chris Squire's bass guitar could be followed easily while Bill Bruford's drum performance was well timed. The vocal delivery was quite cultured for the price point while Steve Howe's acoustic guitar strumming was lively and detailed.
It occurred to me that the size of the speakers might provide an opportunity to test the designs as near-field monitors for a computer set up so I transferred the pair to my Apple iMac. Hooked to that was a Rega Brio-R, Naim CD5 and a pair of AE Radiance One speakers plus Telurium Q cables. Swapping the resident AE speakers for the Roths, I fired up the Naim and played Carol Kidd's vocal jazz piece, A Nightingale Sang in Berkeley Square via CD and WAV.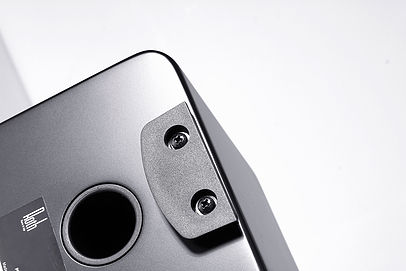 In near-field mode, the speaker's personality was transformed, largely because they were operating at a lower volume with less stress, in a smaller space and up close and dirty. Now, the bass was not only sufficient but profuse. The double bass provided a firm foundation that added a useful pace to the overall track, remaining visible, as it where, to the ear throughout. The upper mids may not have been quite as open and spacious as I would like, treble was slightly veiled too while guitar strings didn't quite have that metallic edge (the low volume, I believe, was the issue her, the upper mids on the RA1s really come alive when you push the volume up) but, nevertheless, there was plenty to admire in this configuration with Kidd's voice presented in a warm, comforting fashion while the secondary percussion was lively and light on its feet.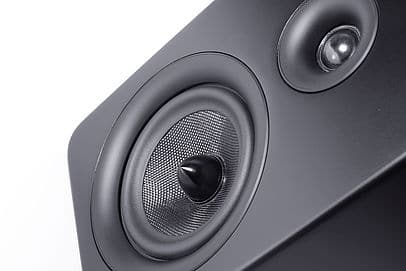 Moving to Hedonism, the dynamic rock track from Skunk Anasie's album Stoosh, the Roths seemed to appreciate the high tempo, bass heavy, slashing guitar power chords, revelling in the midrange grandeur of the track as well as lead vocalist, Skin's, energetic delivery.
CONCLUSION
Ideally priced and sized for a second system in a bedroom or office or for a small flat or bedsit where its small cabinet won't excite unnecessary bass frequencies, the Roth RA1s respond well to high quality front end components. They do a good job as computer-based, near field monitors too, especially if you happen to like rock, electronica or high energy music. Great value for money.
---
ROTH AUDIO OLI RA1
Price: £99
Tel: 01753 682782
Website: www.rothaudio.co.uk
---
Good: value for money, well balanced, timing, flexible mounting includes a wall bracket fitting  
Bad: slight upper mid/treble veiling in low volume, near-field mode
RATING: 7
REFERENCE SYSTEM
Avid Acutus turntable
SME IV arm
Benz Glider cartridge
Icon Audio CD-X1 CD player
Aesthetix Calypso pre-amp
Icon Audio MB845 Mk.II monoblock amplifiers
Quad ESL-57 speakers with One Thing upgrade
Tellurium Q and Atlas cables.