The Article
Roksan's The Pug carbon fibre tonearm
21st October 2015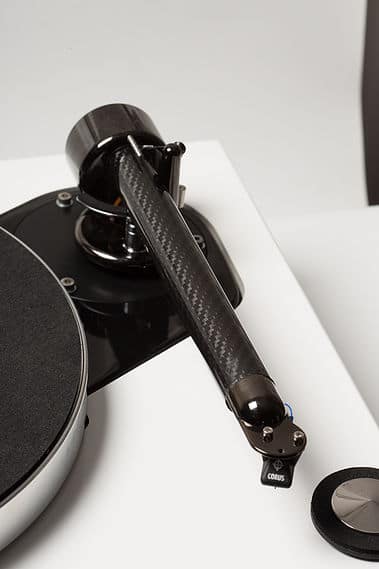 Roksan is launching a new tonearm, The Pug, based around a large, light and rigid, 22mm diameter carbon fibre arm tube; while most other parts feature black chromed anodised aluminium.
The large counterweight area at the rear of the arm employs a solid, fixed section in combination with two adjustable counterweights that are changed by the user depending on the weight and tracking force of the cartridge that's been installed.
Anti-skate is managed by a traditional 'weight & thread' mechanism at the front of the counterweight area.
The Pug's ball and cup bearing is accompanied with internal wiring from Cardas. Price is £1,375.
Call 01235 511166 or click on www.henleydesigns.co.uk for more informatio