The Article
Roberts Goes Green And Grill: updates its radios
5th February 2016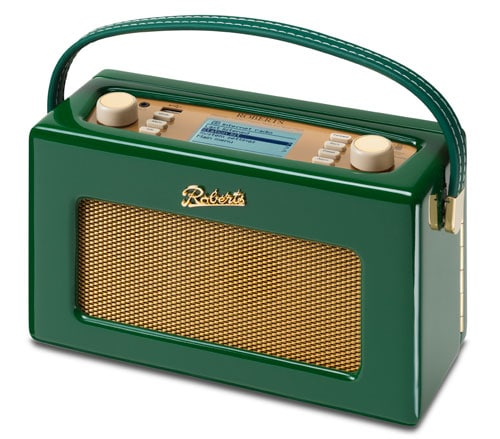 Harrods and Roberts have teamed up to create a Limited Edition Windsor Green, battery or mains operated, iStream2. As well as your well-known DAB channels the iStream2, weighing in at 1.7kg and including a headphone socket, enables you to play thousands of Internet radio stations and offers thirty pre-sets for storage.
Alternatively, personal playlists can be streamed from laptops, smartphones and tablets or use Spotify Connect for instant access to millions of songs. Toting a radio or buzzer alarm, the chassis features a Aux socket for MP3 player use.
Meanwhile, the free UNDOK app available for IOS and Android turns a smartphone into a remote control for this Wi-Fi Smart Radio.
The Windsor Green iStream 2 costs £250 and will be available exclusively at Harrods.
Roberts has also released the Rambler, featuring a polished wooden cabinet and metal grille. Visually, this model is broadly the same now as when it was first launched in the seventies but today's model offers DAB in addition to FM. Sporting 20 pre-sets, automatic time set, an adjustable sleep time, a snooze function, a headphone socket plus a leather strap, this lightweight model with a battery operation option, can be programmed to wake you gently to the radio or with a choice of buzzers while also featuring an Eco power saving mode. Price is £100. To learn more, click on www.robertsradio.co.uk or call 03330 142505