The Article
Riverwood Acoustics Speakers: Voices From the Wood of the Ancients
30th August 2017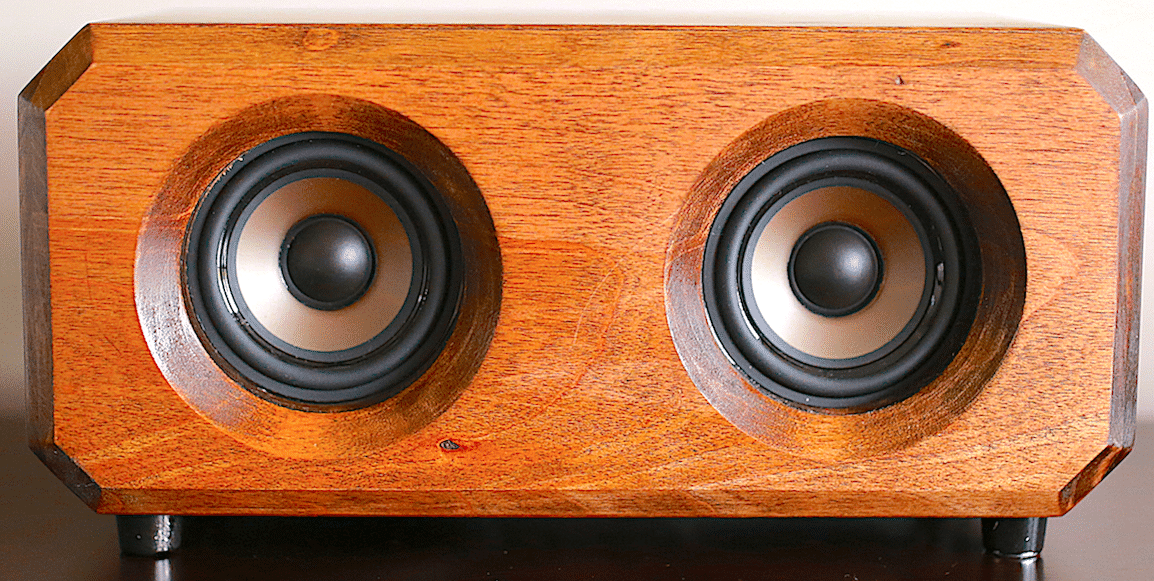 Handcrafted in Canada, this solid wooden Bluetooth speaker uses 100% reclaimed birch river wood. It's fitted with dual 76mm full range drivers and dual 89mm "bottom coupled" radiators for added bass
Features include s push button on/off button with LED indicator lights, dual USB A female charging port, 3.5mm Aux input plus an, "Under-hung voice coil for low distortion," said the company.

During the age of the booming 1800s, the logging industry in the Ottawa Valley used downstream waterways as the main way of transporting logs from forests to sawmills. Many of these logs were so dense that they inevitably sank during their voyage. Hence, "The wood used in our speakers is what's known as 'old growth' timber, which grew hundreds of years ago under ideal conditions thanks to lower light, cooler temperatures and optimal soil conditions," said the company. "This resulted in a stronger, tighter and denser grain wood compared to current cuts of wood. These logs are retrieved from the depths of the Ottawa River by eco-divers, kiln-dried and handcrafted by our team."

The company is committed to the area it works within. As it says, "A portion of every sale will go toward providing the Water Rangers, an ecological group dedicated to protecting Canada's rivers and lakes, with water-test kits for youth groups to become more involved in protecting our waterways." In addition to that, "We're committed to creating sustainable, local jobs. So we design and manufacture all of our products locally right here, in the heart of the Ottawa Valley. Additionally, everything that we produce uses an environmentally sustainable process to ensure we minimize our carbon footprint as much as possible."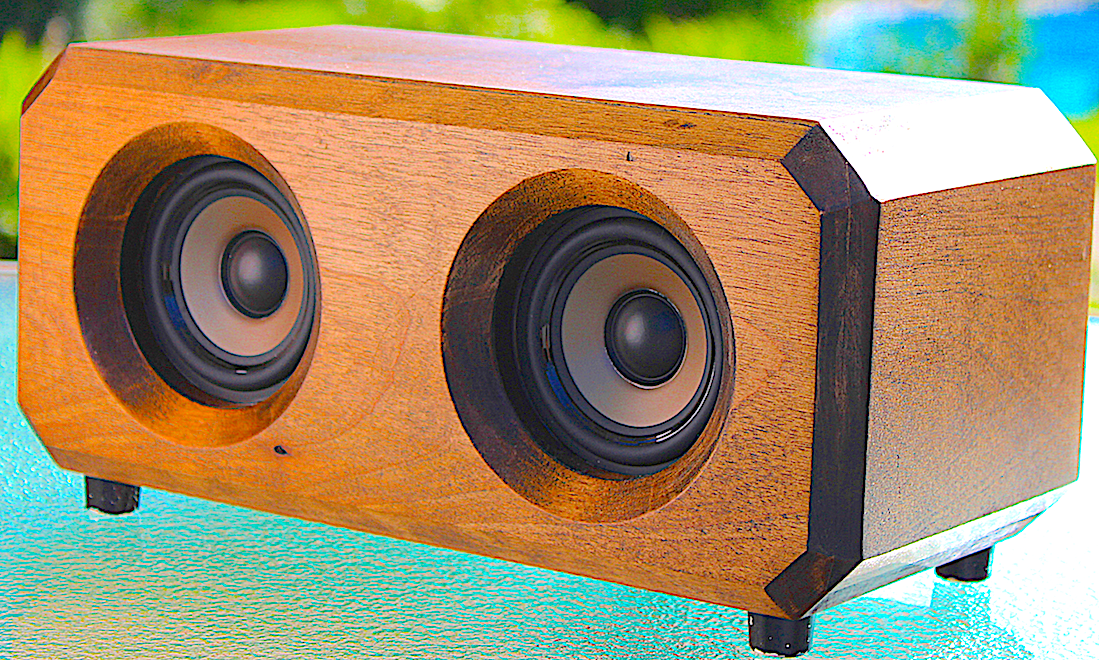 Spanning 305 x 178 x 178mm, the speaker prices are TBA.
The company's Indiegogo Crowd-funding Campaign is due in September. To see more, click HERE.