The Article
REGA PLANET CD PLAYER UPGRADE
17th August 2023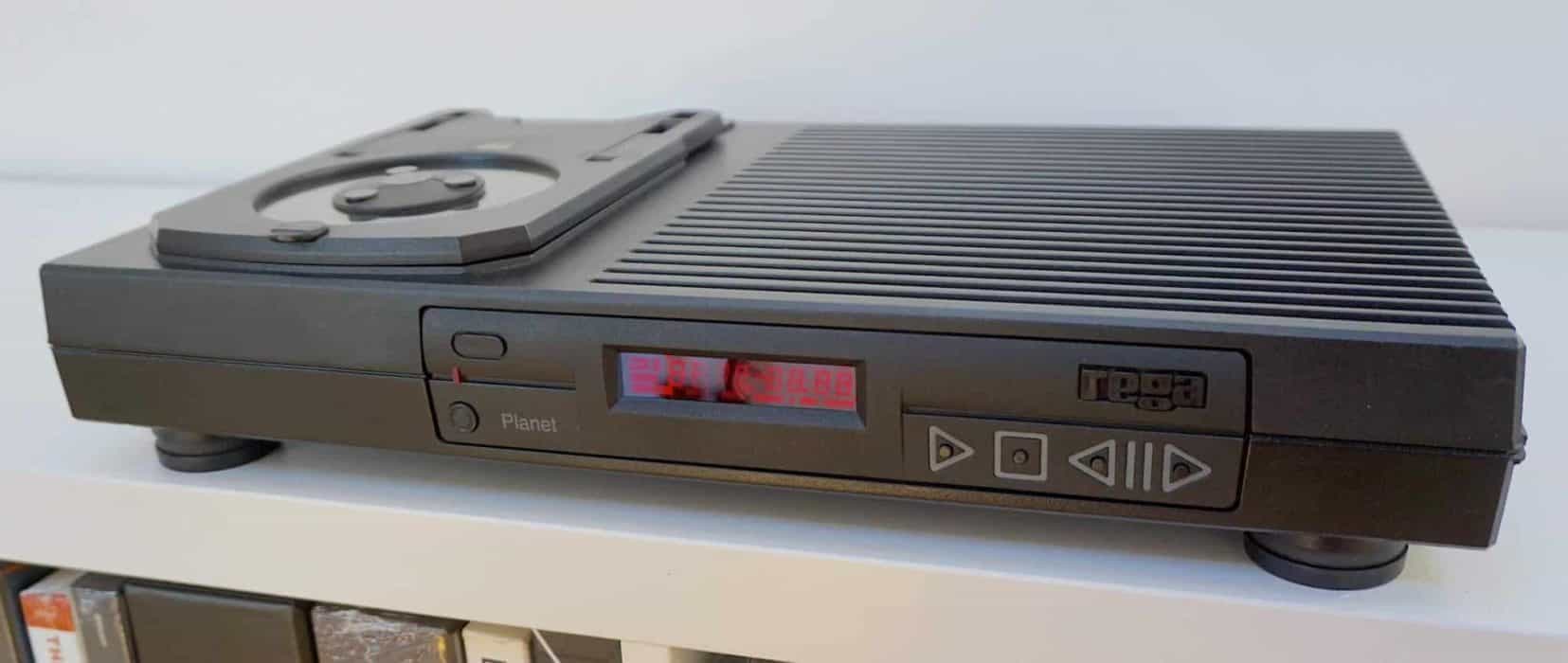 Russ Andrews has launched a new HiFi component modding service. I wanted to test it out. And here I am with a modded Rega Planet CD player. How does it sound?
I'm looking at a Rega Planet in this review but Russ Andrews itself offers this service for other components. According to Russ Andrews, "We can upgrade virtually anything: CD players, tuners, streamers, preamps, phono stages, power amps, speakers. Any level of component can be upgraded – from a modest CD player or tuner to a high-end power amp and anything in between."
So take a long, hard look at your HiFi system and ask yourself the question. Is it time?
THE SERVICE
We'll get to the nuts and bolts in a moment but I'll say it now so I don't forget, if you fancy checking out this service, here's what I recommend you do. Firstly? Pick up a phone, give them a call, tell them what you have to be modded. If Russ Andrews is unfamiliar with the component, they might ask you to send the item in, they will give it a look (which is a free service) and from that point on they will suggest a few upgrades. You can decide to upgrade a little bit, some of it or you might decide – after a few beers – to go for the max! Then, when you both agree on the work to be done and after you've sobered up, you pay, they work and Bob's your Aunty. 
Oh and before we talk Planet? One more thing. That component that you now believe is desperate for a mod? It needs to be in good working order. This is an upgrade service not a repair service. So if you own a dead box and you're determined to upgrade it then get it repaired first then send it to Russ Andrews. 
For this and other mod upgrades, there will, more than likely, be a queue for this service so you will need to book a slot. Once done and your slot comes up then send it to Russ Andrews or drop the unit off if you live close by and the upgrade will be sorted ASAP. The upgrade arrives with a two-year warranty. 
Oh and I must add, these upgrades do not change the inherent design. The mods are there to enhance the performance. So the basic sound signature should not be changed with these mods. 
THE PLANET
I wanted to review this service and so had a chat with Russ Andrews and decided upon the Rega Planet CD player. Why the Planet? Firstly, right now? CDs are a dime a dozen. Now is the time to buy the silver discs. If you love physical product? Now is the time to grab. Especially if you have a good quality CD player. And there's plenty of CD players out there that would benefit by being upgraded to current sonic standards. I'm sure that there's many Planet owners out there that don't need an upgrade at all and are quite happy with their little machine and that's fine. But really? It could do with a helping hand. I think so, at least.
Oh and I'd like to pat Russ Andrews on the back for offering this service at all. If you fit the right profile, of course, then you might be saving yourself a heap of cash. And right now with rising prices over fuel, food, mortgages and more? That's important. More than that, Russ Andrews is keeping Rega Planet CD players out of land fill. And I have to applaud that. And I wish more people offered this kind of service.
The Rega Planet is also a good choice because it offers a straight-forward, no messing around design and that makes it ripe for upgrading. The basic components are thoughtfully integrated. I like the manual transport, for example. There's less to break, there's less to vibrate and the top-loading configuration is also easier to access and repair.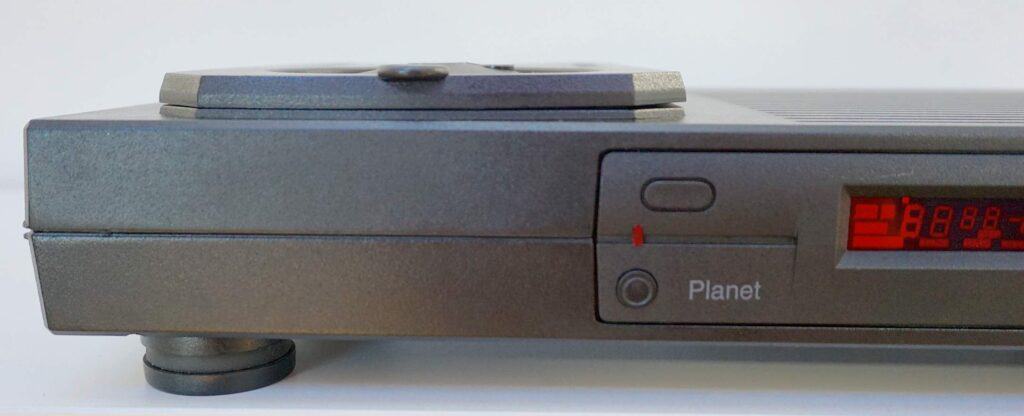 For this modding project, some of the upgrades will act as a refresh for ageing parts that will naturally degrade over time. Some parts provide higher quality replacements over and above the originals, others add enhancements to lower noise to allow the rest of the basic design to shine. And I'll list the parts used in a moment. 
THE UPGRADE IN DETAIL
Here's what's involved in this particular Planet mod.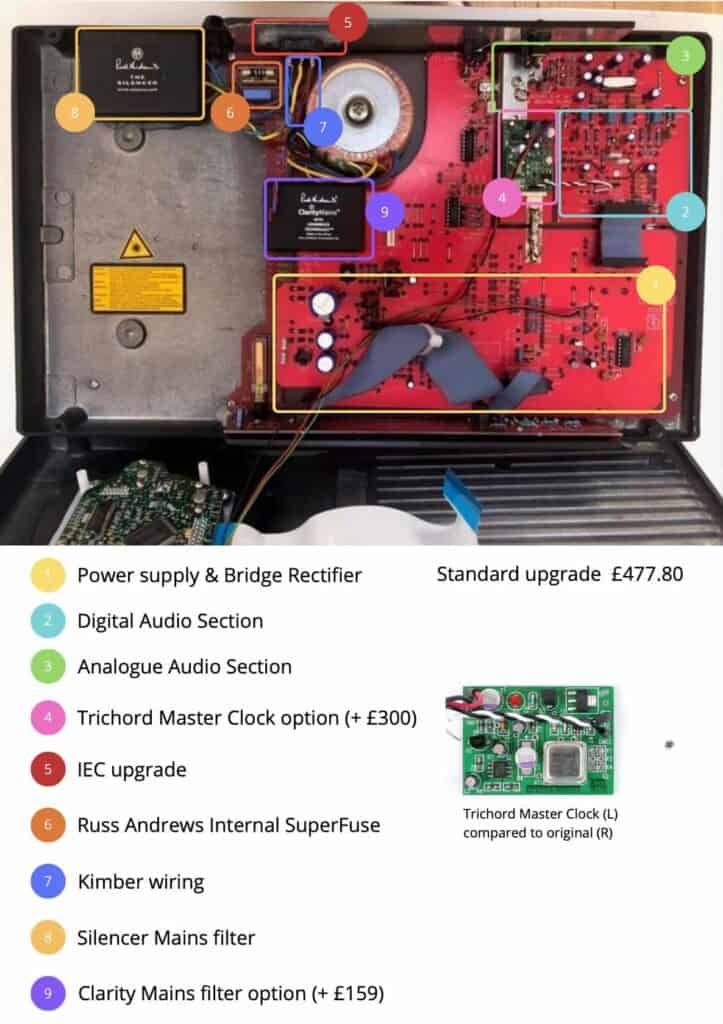 As you can see, there's a fair few capacitor upgrades here while some of Russ Andrews proprietary technology has also been integrated as has products from US-based tech partner, Kimber.
1: Power Supply section upgraded
1 x Panasonic Audio Grade Capacitor 4700uF 35v
1 x Panasonic Audio Grade Capacitor 1000uF 35v
1 x Panasonic Audio Grade Capacitor 470uF 63v
2: Bridge Rectifier section upgraded
4 x SB100 Audio diode
2 x Panasonic Audio Grade Capacitor 10uF 50v
1 x Panasonic Audio Grade Capacitor 100uF 10v
1 x Panasonic Audio Grade Capacitor 47uF 35v
1 x Panasonic Audio Grade Capacitor 1uF 50v
3: Digital and Analogue audio sections upgraded
2 x Panasonic Audio Grade Capacitor 10uF 50v
2 x Panasonic Audio Grade Capacitor 47uF 35v
4 x Panasonic Audio Grade Capacitor 100uF 10v
1 x Panasonic Audio Grade Capacitor 22uF 50v
2 x Panasonic Audio Grade Capacitor 100uF 35v
4: Captive mains lead replaced with IEC socket
5: Russ Andrews Silencer filter module fitted
6: Internal Russ Andrews SuperFuse fitted
7: Kimber TCX pure copper internal wiring at IEC input
SOUND QUALITY
For these sound tests, I compared it to another integrated CD reference, my Leema Elements which is priced around £1,200 or so. I wanted to see if the upgraded Planet could reach anywhere near the performance levels of this high-end unit. 
Most importantly though, I also grabbed an original, vanilla Planet CD player to see just what the new upgrade brought in sonic terms. 
I began the sound tests with prog – as is my wont – and Pelican, the Icelandic group from the mid 70s. I played the band's second album, a balanced, neutral master from 1975, called Litil Fluga (RPM) and the track You Can Go My Way, which sounds heavily influenced by both The Moody Blues and Camel and features drums, electric, acoustic and bass guitars, analogue synths and vocal harmonies.
Playing the original, unaltered Planet CD player was interesting. Interesting because my ears are so used to modern CD player tech. Rushing back to 1997 was informative. In general terms, I liked the Planet. There was plenty of detail here plus excellent focus around the central stereo image. Especially in the upper frequencies. Rega always tracks upper frequencies well. Cymbal taps were easily discerned by the ear, subtle acoustic guitar strums featured good textural detail and bass had decent weight.
It wasn't perfect though.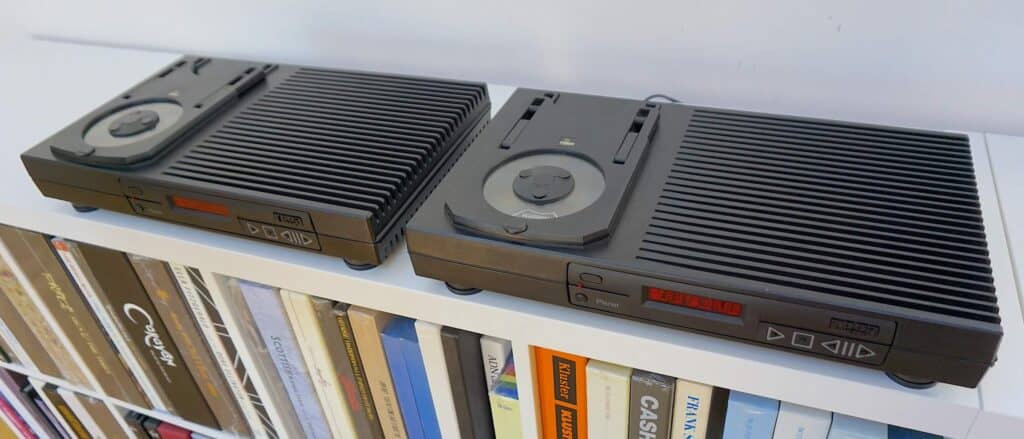 Upper mids and treble were emphasised a tad. The presentation was rather hard. This meant that, when instruments were moved around the soundstage, they sounded like they've been shoved there by a half-drunken roadie. Despite the wealth of information on show here, the sound was a little tough, slightly disorderly and lacking in subtlety or finesse. 
UPGRADE IN PLACE
So how does the Russ Andrews Planet upgrade sound? Better. A lot better. How better?
One of the broader issues I have with Rega and the sound direction it takes is that bass is fine. Not great. It's perfectly fine. But no more. What this upgrade gives the Rega Planet is a controlled bass boost which helps to enhance its tonal balance. That is, you keep the excellent treble performance plus the delicacy around the upper mids and even the focus but you now have more grunt around the lower frequencies with drums sounding more organic. That is, drums hit offer more 'give' during the strike.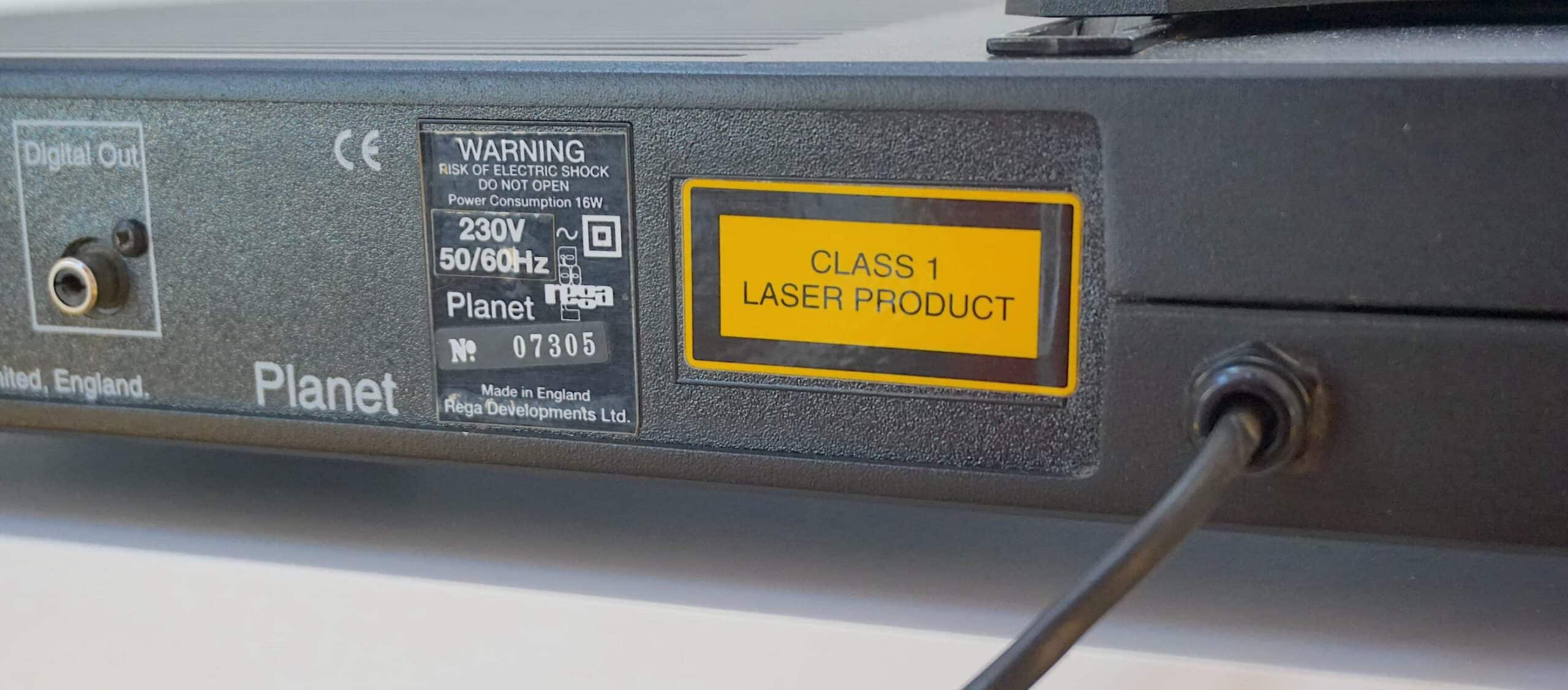 As for the hardened area of the midrange? It had basically gone now which was a major difference in terms of listening enjoyment and reducing listening fatigue. There's a faux violin effect from the analogue synths around the chorus area. Via the original Planet, this effect sounds harsh and cutting. The upgrade opened up the detail, giving you more information around this sequence and stopping the harsh delivery.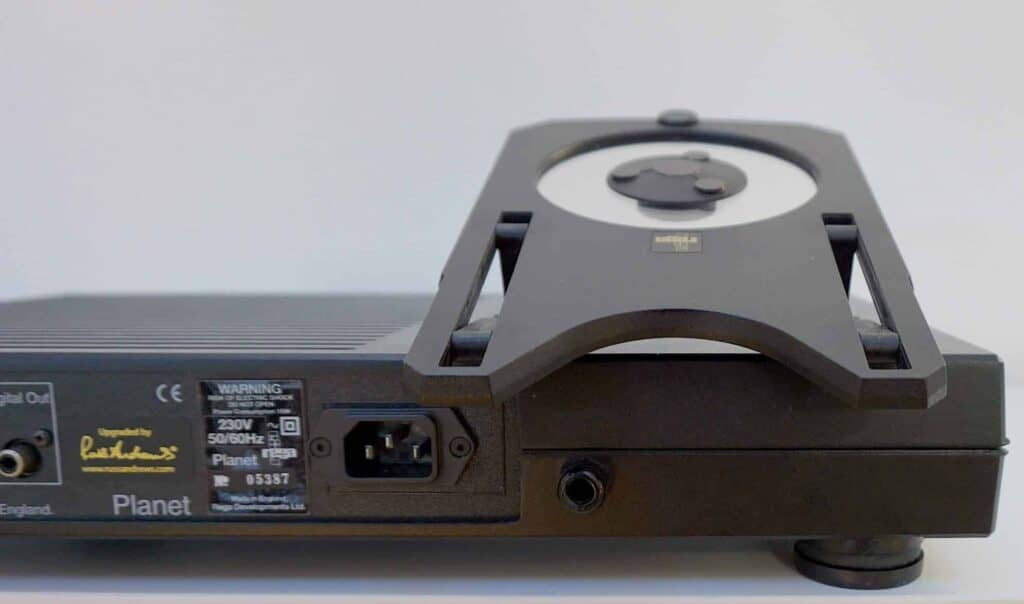 The soundstage opened up too. The enhancement to this area gave the music a much more relaxed and naturalistic effect. 
vs LEEMA ELEMENTS
I then turned to the Leema CD player and also to jazz and Blossom Dearie's 'Deed I Do from the El label release, The Adorable… It shouldn't be a surprise that the Planet upgrade didn't quite hit the same heights offered by the higher-end Leema which provided superior midrange insight – there was more information available in this area while treble seemed to be extend further than the modded Planet.
Moving from traditional TV to widescreen, as it where. While the soundstage was wider and more complex.
Even so, the Russ Andrews Planet upgrade was an awful lot closer to the Leema that the original vanilla model.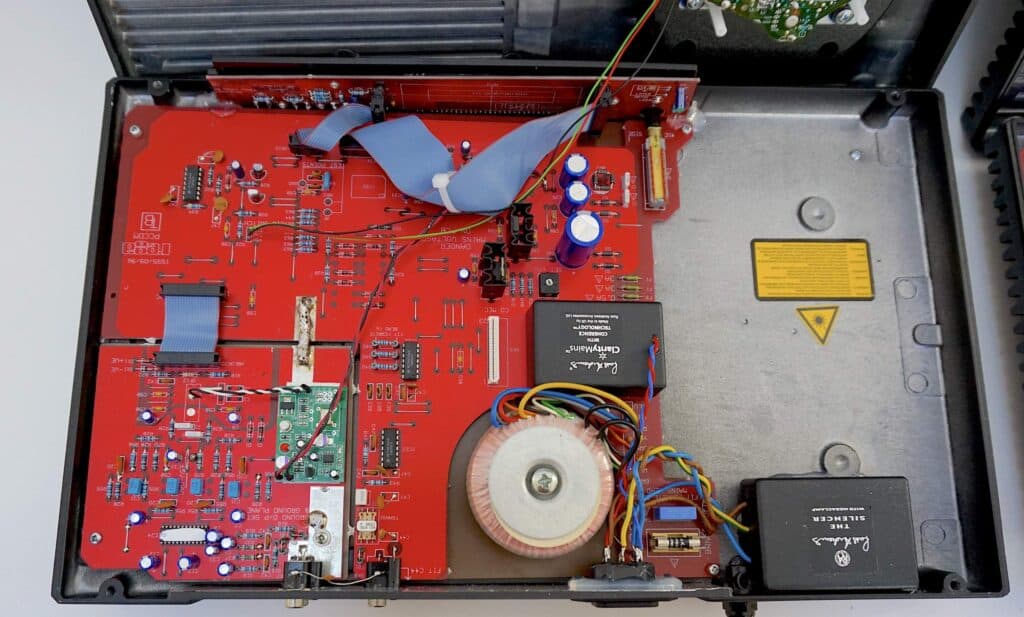 And incidentally? Bass was largely on par as was the tonal balance. So the Planet performed very nicely indeed. It was not embarrassed at all by the Leema. Not by a long chalk. 
CONCLUSION
Bottom line? I could easily live with the Russ Andrews Planet CD player upgrade. Knowing what I know now? Remembering the CD players I've heard and reviews over the past 5-10 years?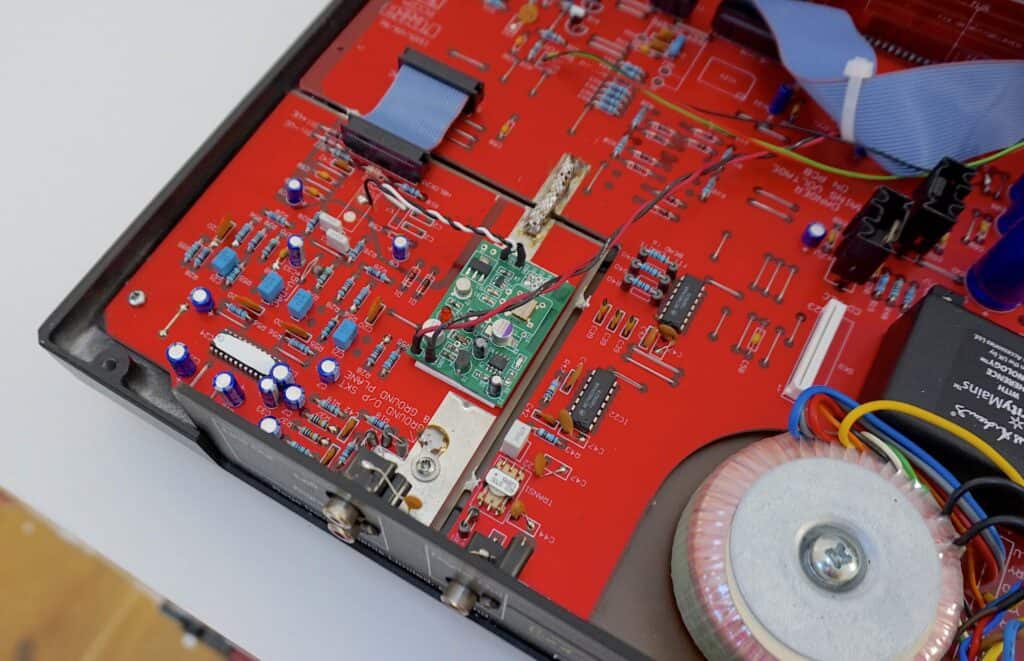 If I owned the original, vanilla Rega Planet, I would be nitpicking every time I played a CD. The original was pretty good, especially for the time but now?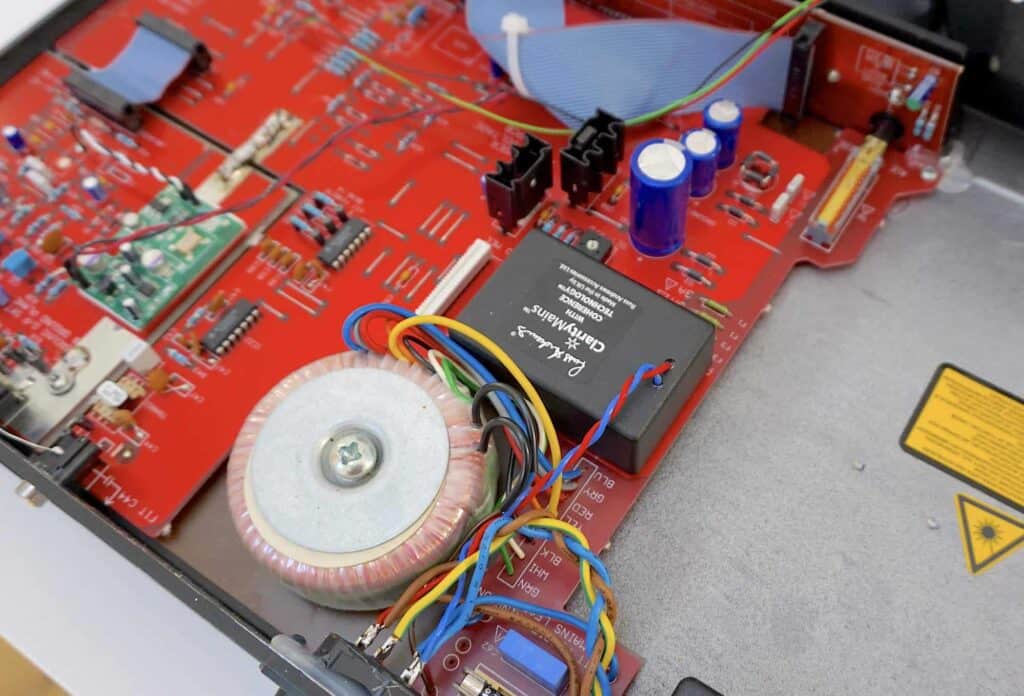 Little things would get under my skin. Not so with the upgraded model. Listening to the Russ Andrews enhanced version, I relaxed quickly into the music itself. Music flowed easily with this upgrade. Well worth the effort, well worth the money. 
If this is a taste of what's to come, then I reckon you could have a lot of fun with the Russ Andrews upgrade service. 
---
RUSS ANDREWS EQUIPMENT UPGRADE SERVICE
Website: www.russandrews.com
Price: from £477.80
---
GOOD: low noise, bass response, broad soundstage, power cable upgrade
BAD: nothing
RATING: 8
---