The Article
Reference 80S Power Amp From Audio Research
10th February 2021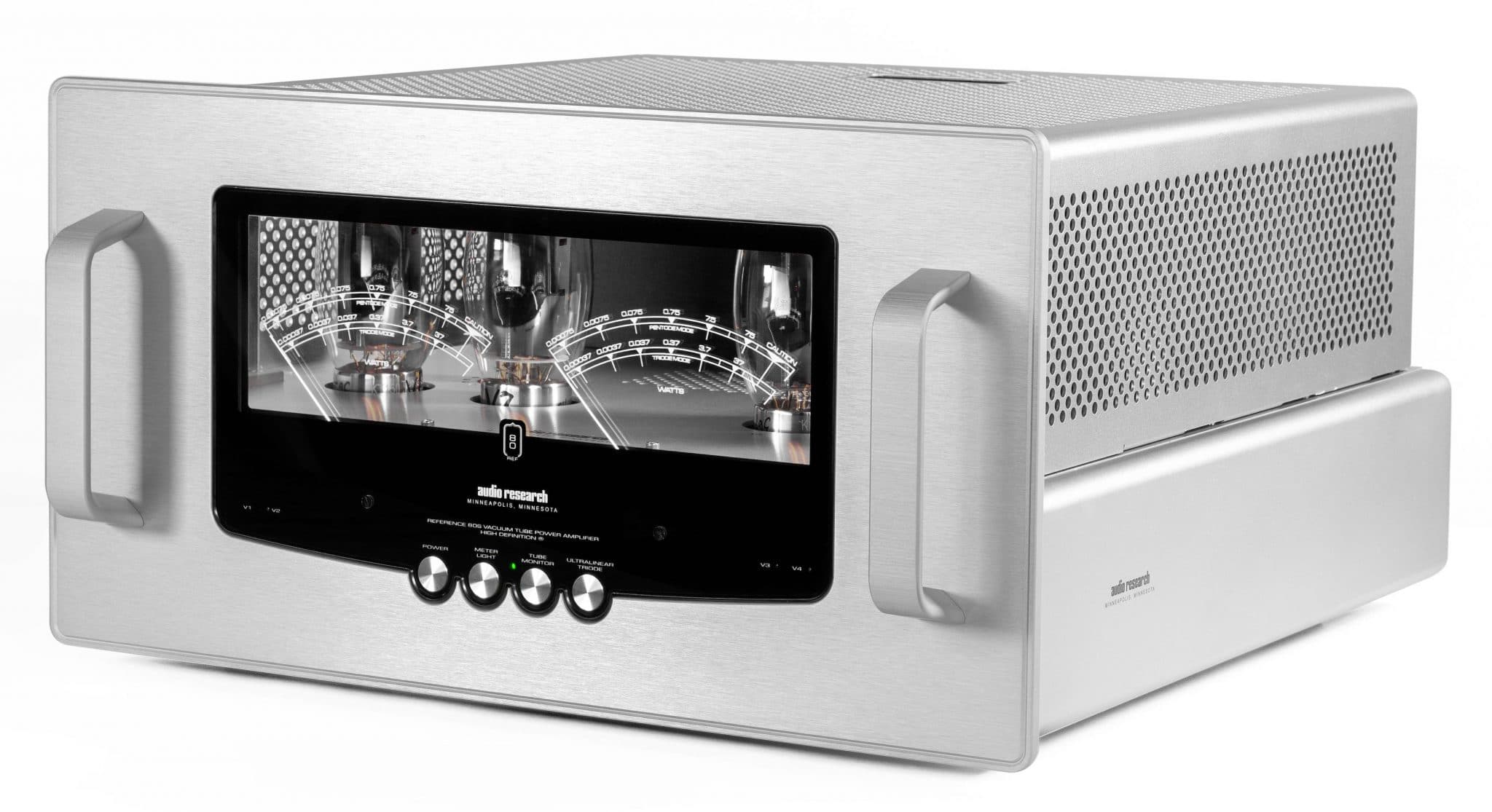 Arriving in silver or black, the 80S shares the same dimensions as the 160M and includes
 a 

single "shallow whisper fan" in the bottom plate

The Audio Research Reference 80S offers XLR and single-ended inputs, 4-8-16 Ohm outputs, 12V input and output triggers, RS232 input, switchable fan speeds and defeatable auto-off function.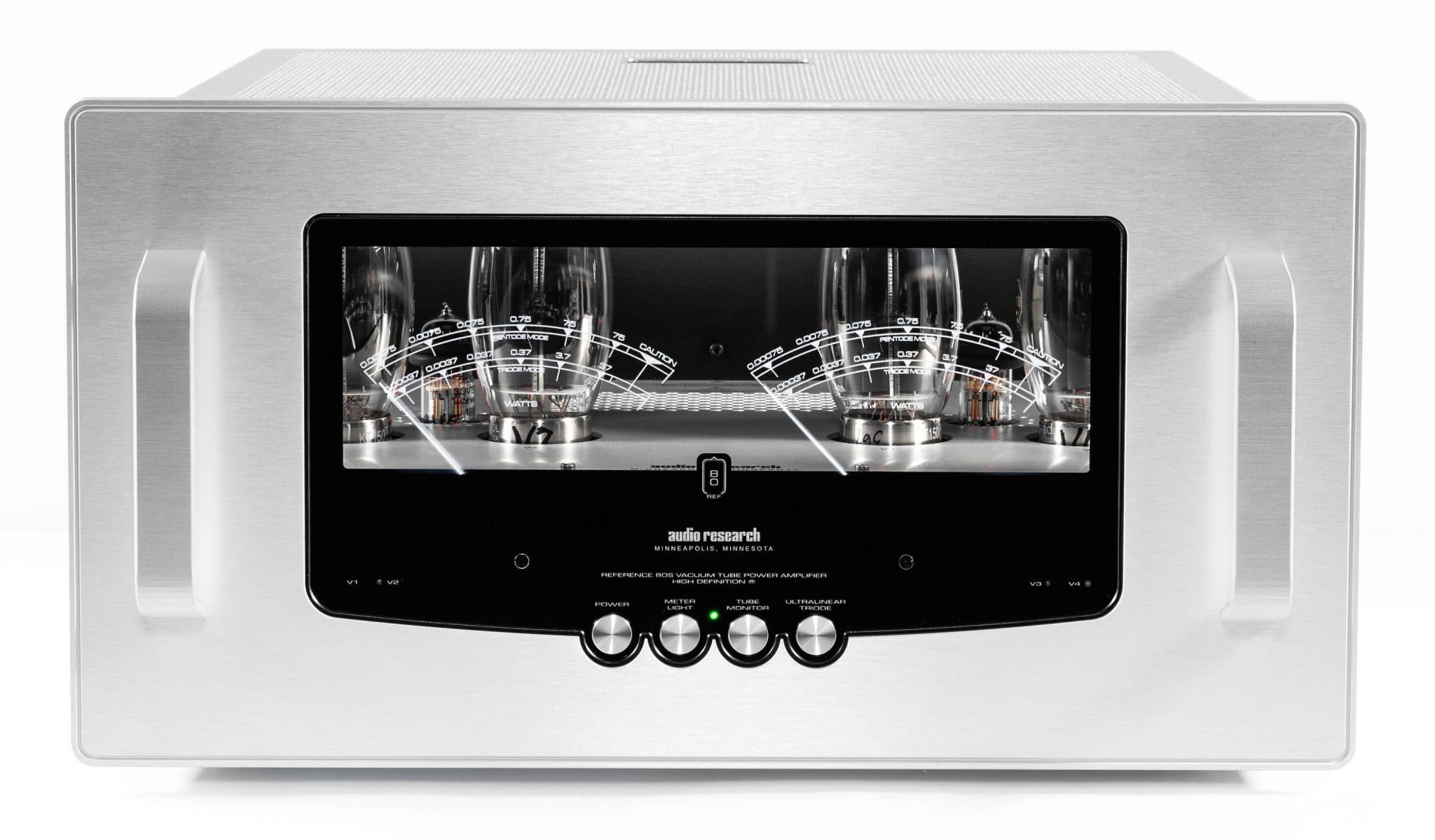 You'll also see dual "GhostMeters" on the Reference 80S that float in front of four KT150 output valves. Extruded panels provide rigidity.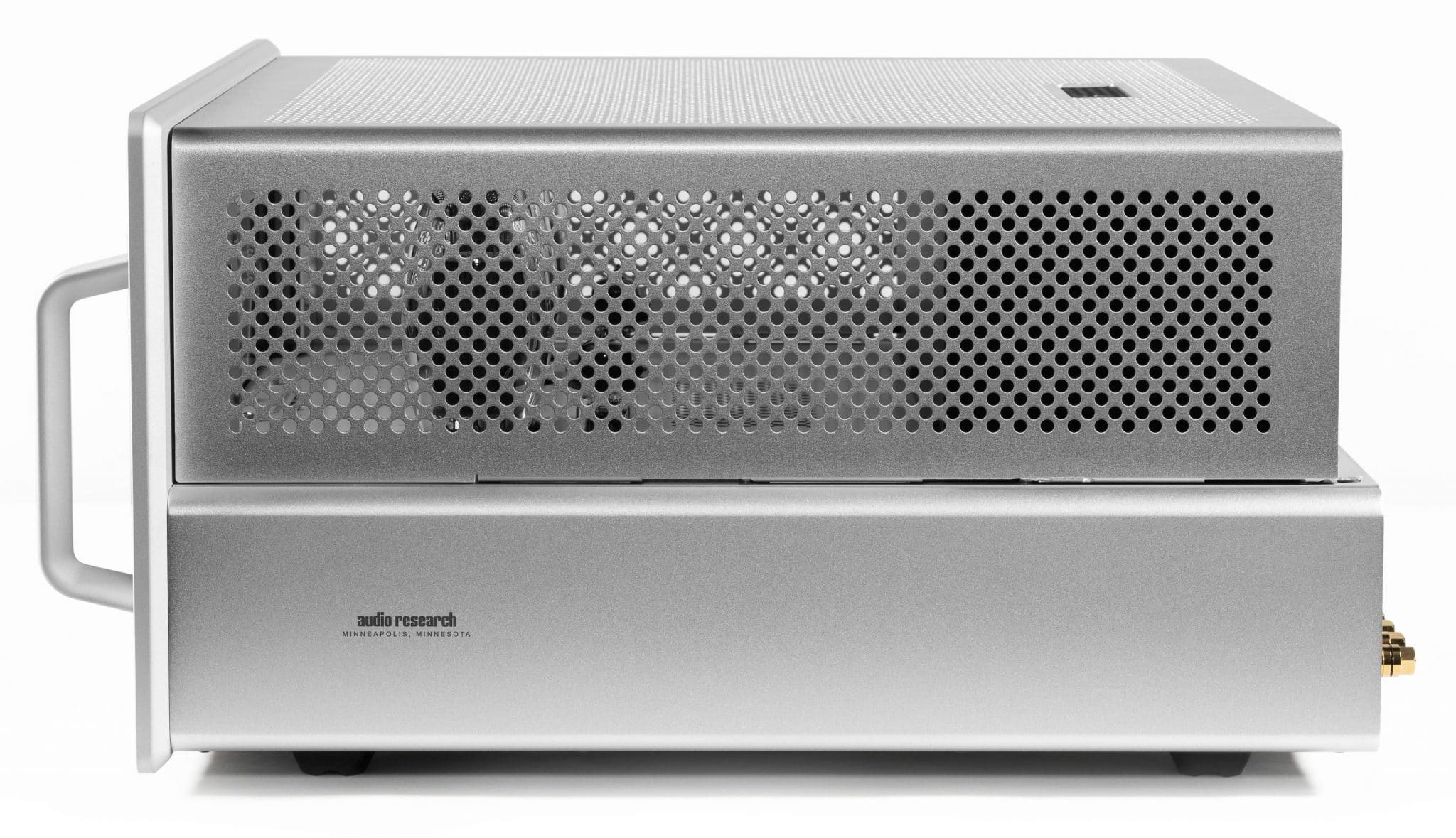 Included is a proprietary auto-bias circuit that adjusts for not only valve age but for powerline voltage swings.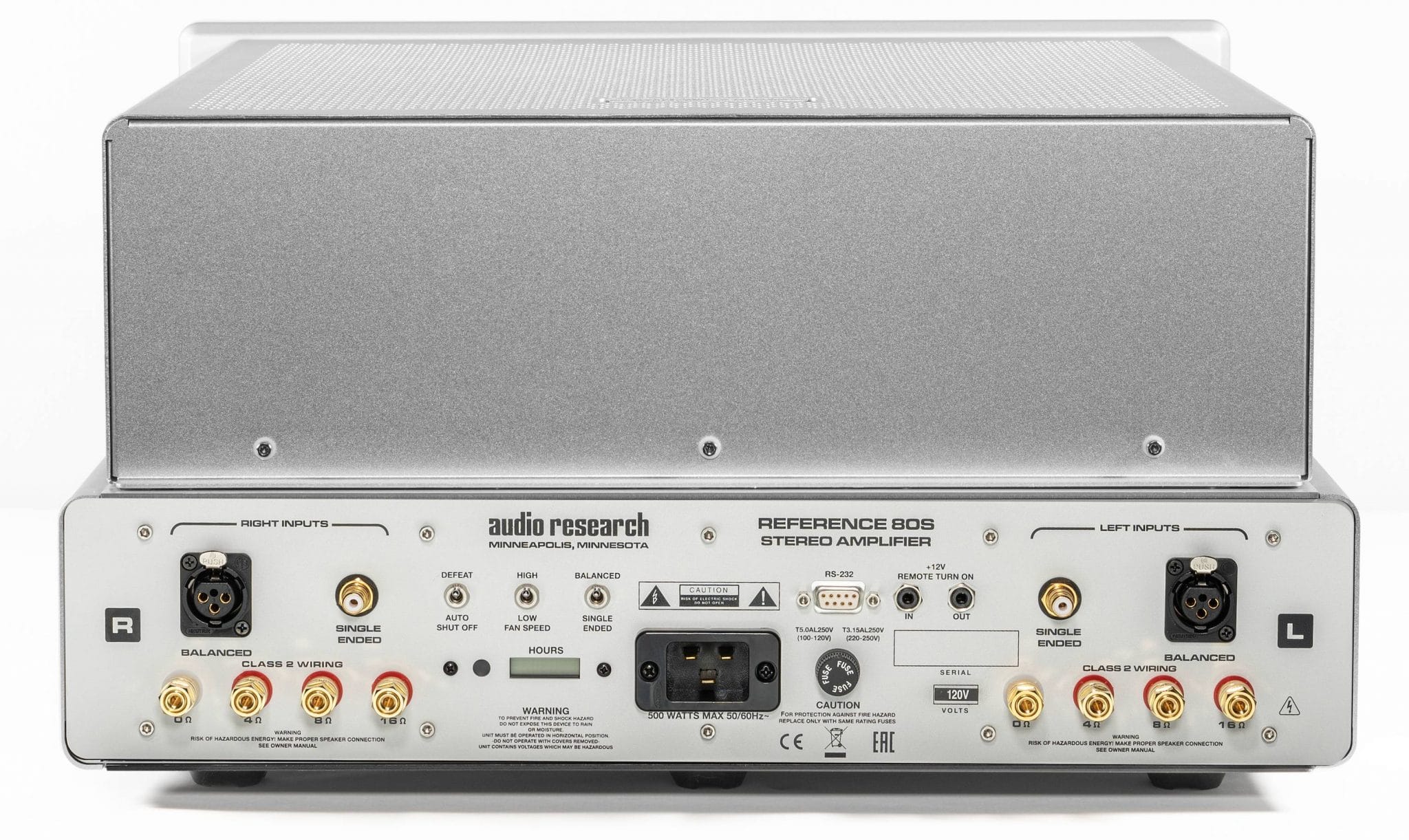 There is fusing of the output tubes for the Reference 80S, switchable Triode-Pentode operation, output tube monitoring and inclusion of an hour meter (see image above, left of centre or below, right) so you know how many hours are on the valves – like an odometer for your amp.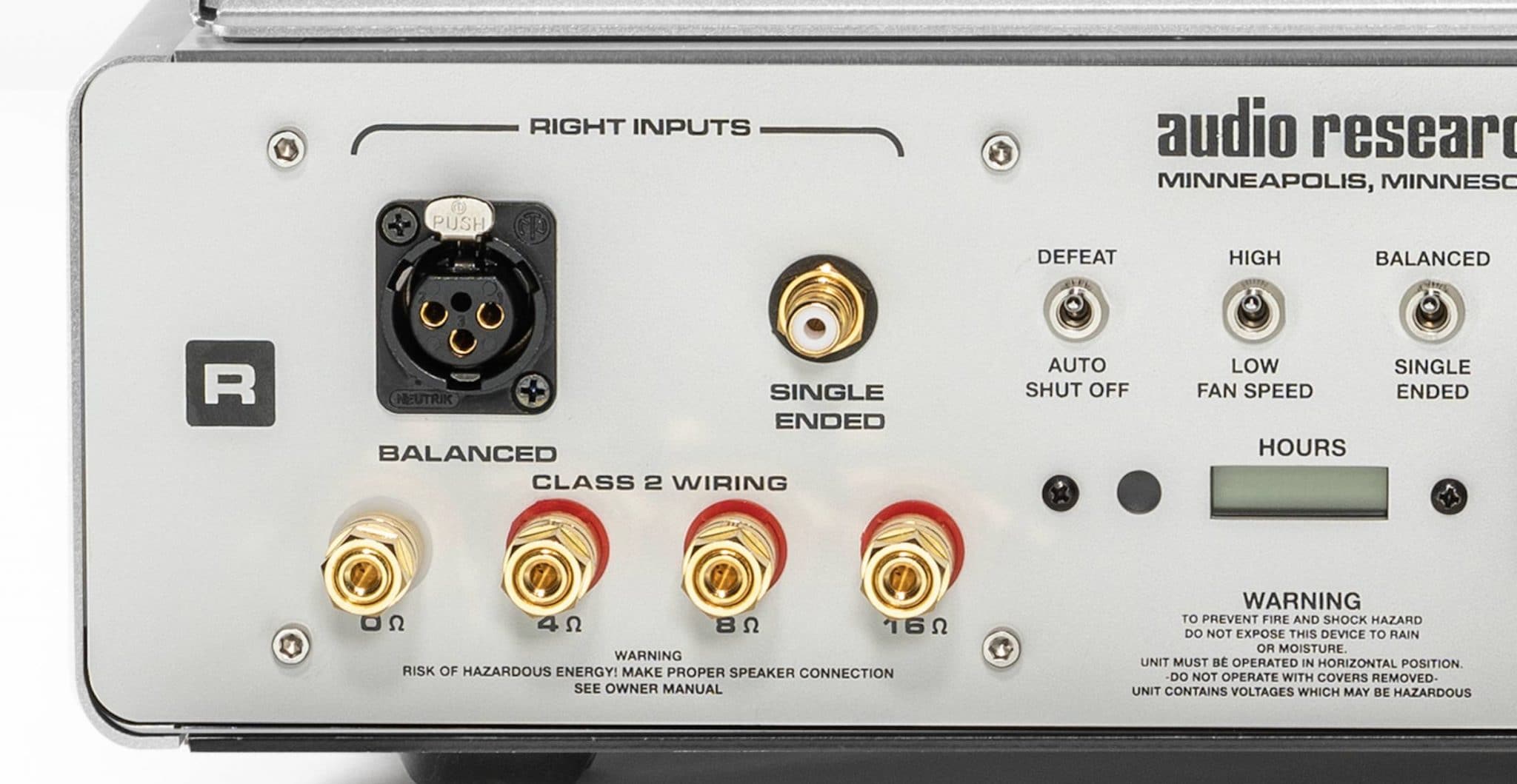 The built-in 12V trigger on the Reference 80S turns it on or off when connected to a preamp with a 12V trigger.
A four-layer circuit board is used to provide a separate ground plane, "…better circuit layout, and fewer noise-inducing point-to-point connections," said the company.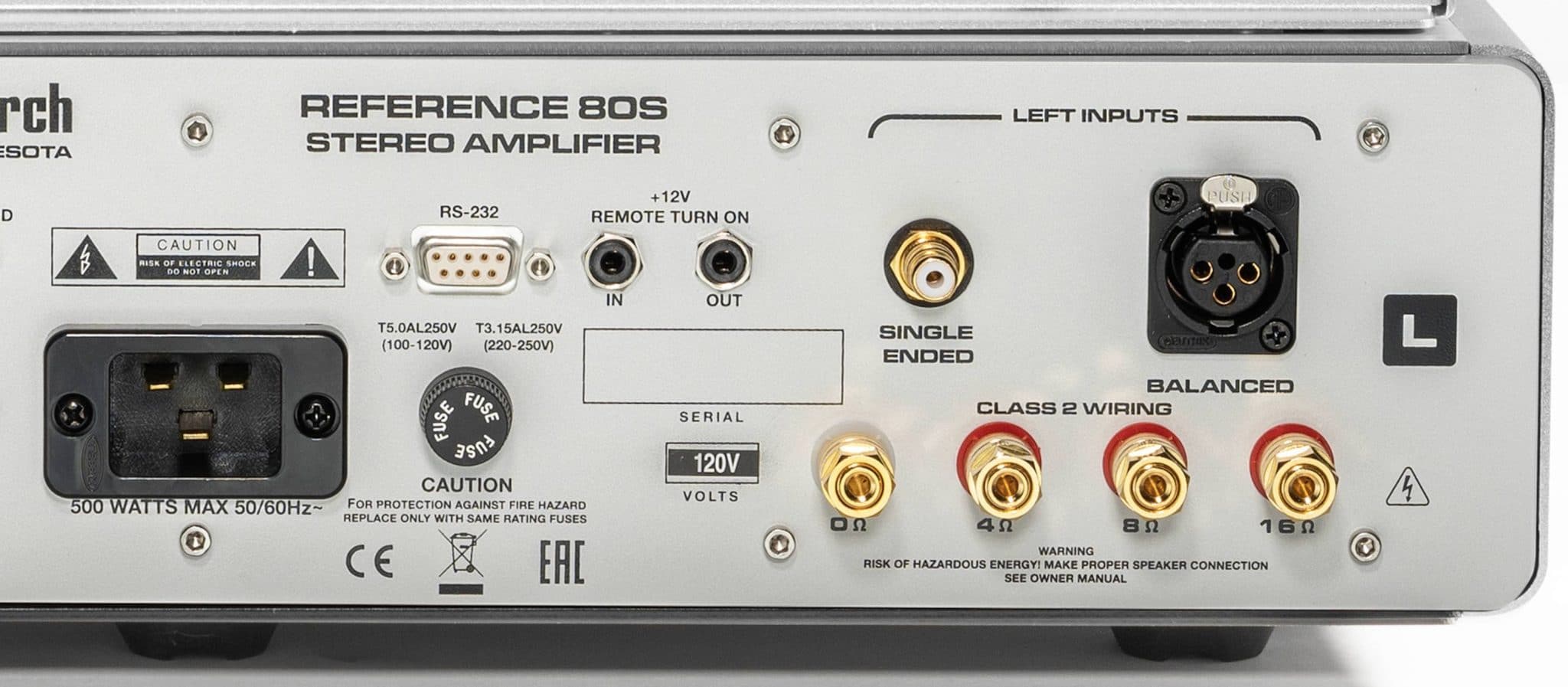 Built by hand from the ground-up in Maple Grove, Minnesota facility, price is £14,998.
Click absolutesounds.com for more information on the Audio Research Reference 80S.