The Article
REF160M MONOBLOCKS FROM AUDIO RESEARCH
20th April 2018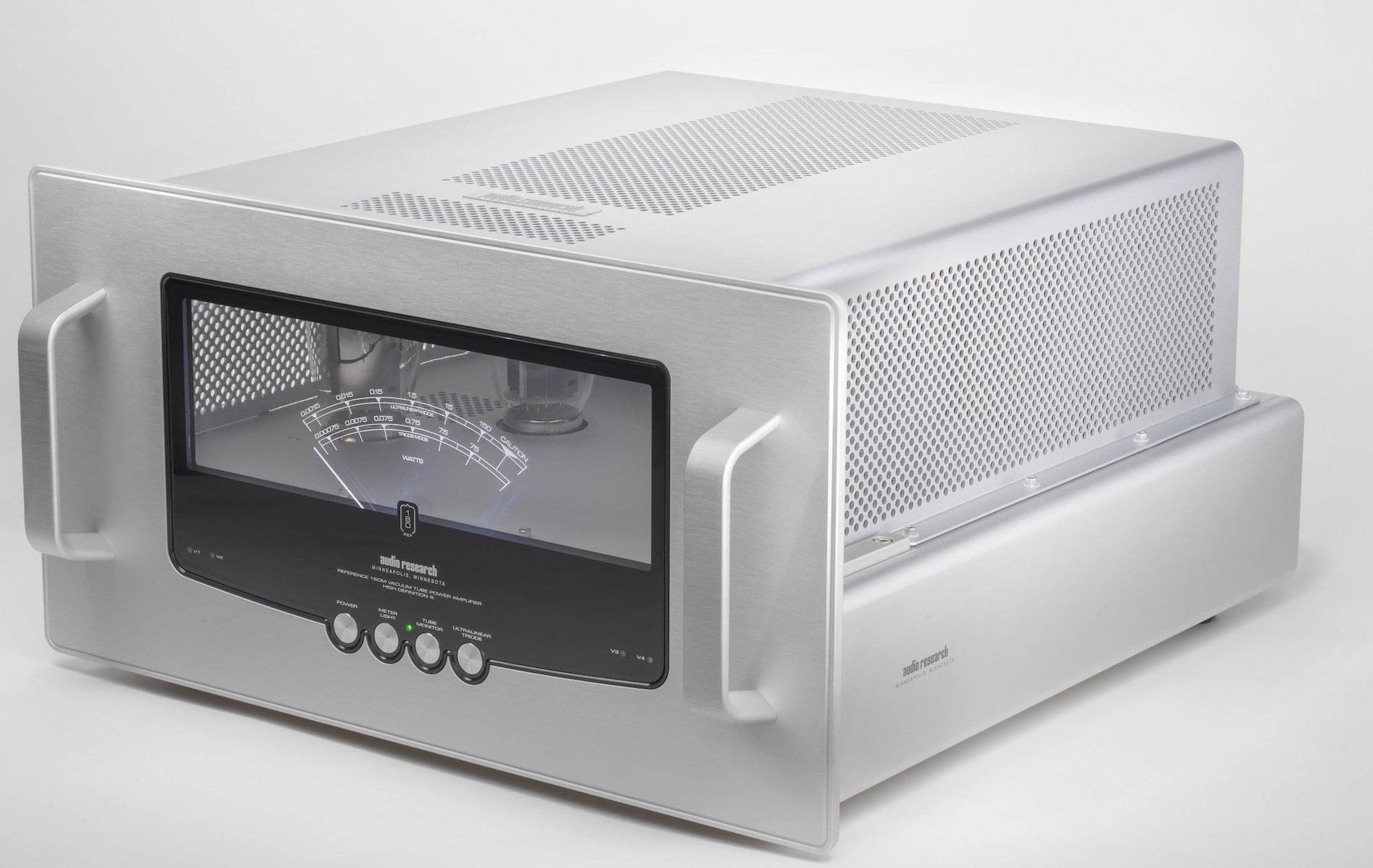 The Reference (REF) 160M features a refined audio topology with fewer and updated components in the signal-path, switchable Ultralinear/Triode operation, proprietary auto-bias, output tube monitoring and protection and power meter
Featuring KT150 valves, the dual-layer construction with etched markings, includes power meters the illuminate via hidden LEDs with adjustable illumination.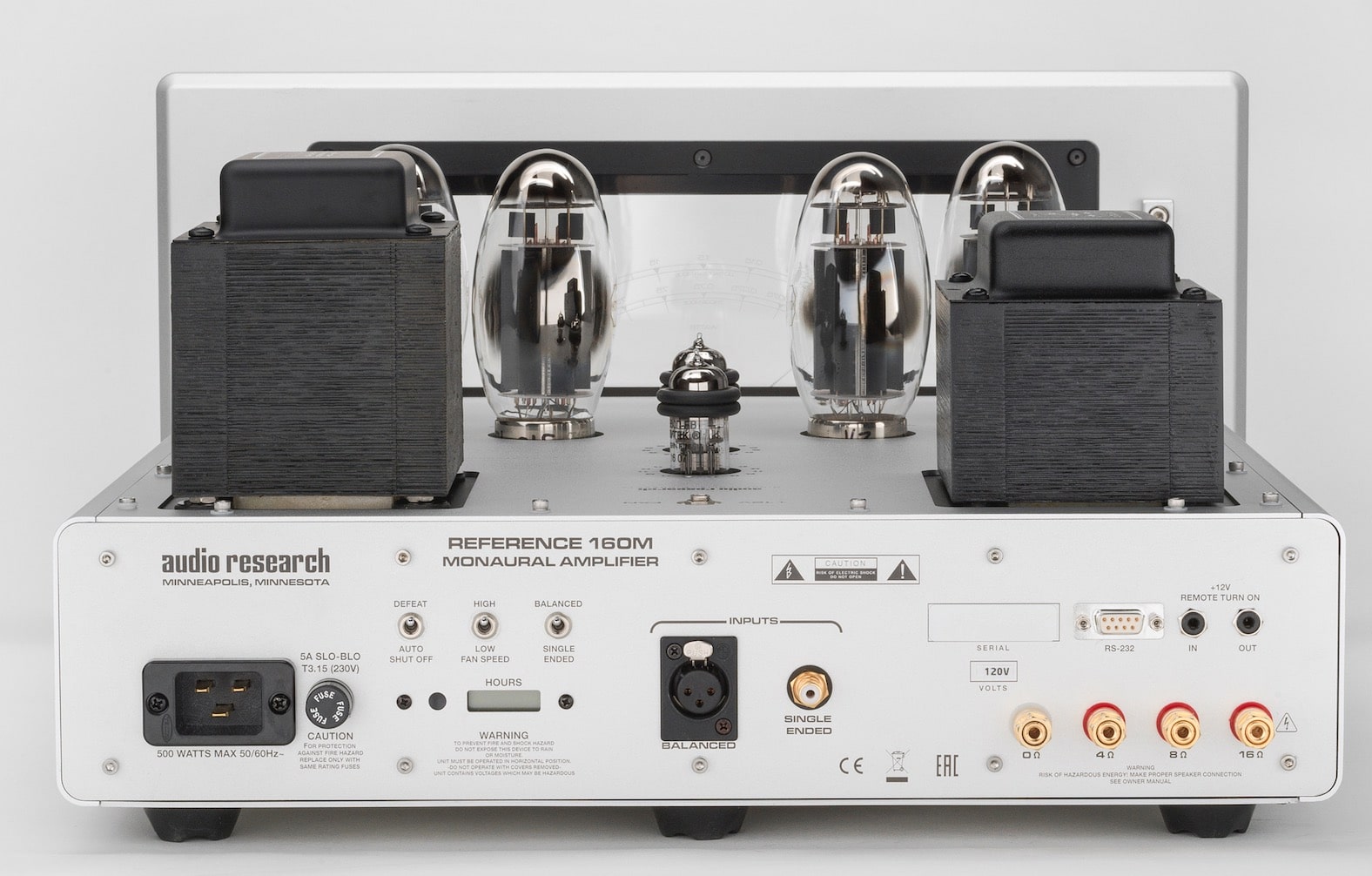 The REF160M includes a sculpted cover with an integrated fan, four KT150 output valves and two 6H30 driver tubes. Solid-state power regulation was chosen to, "…provide increased efficiency, stability, and reliability," said the company.
The power supply stage uses a newly developed High Energy Capacity Transformer and a hefty bulk storage-capacity network to provide high current on demand for transient peaks.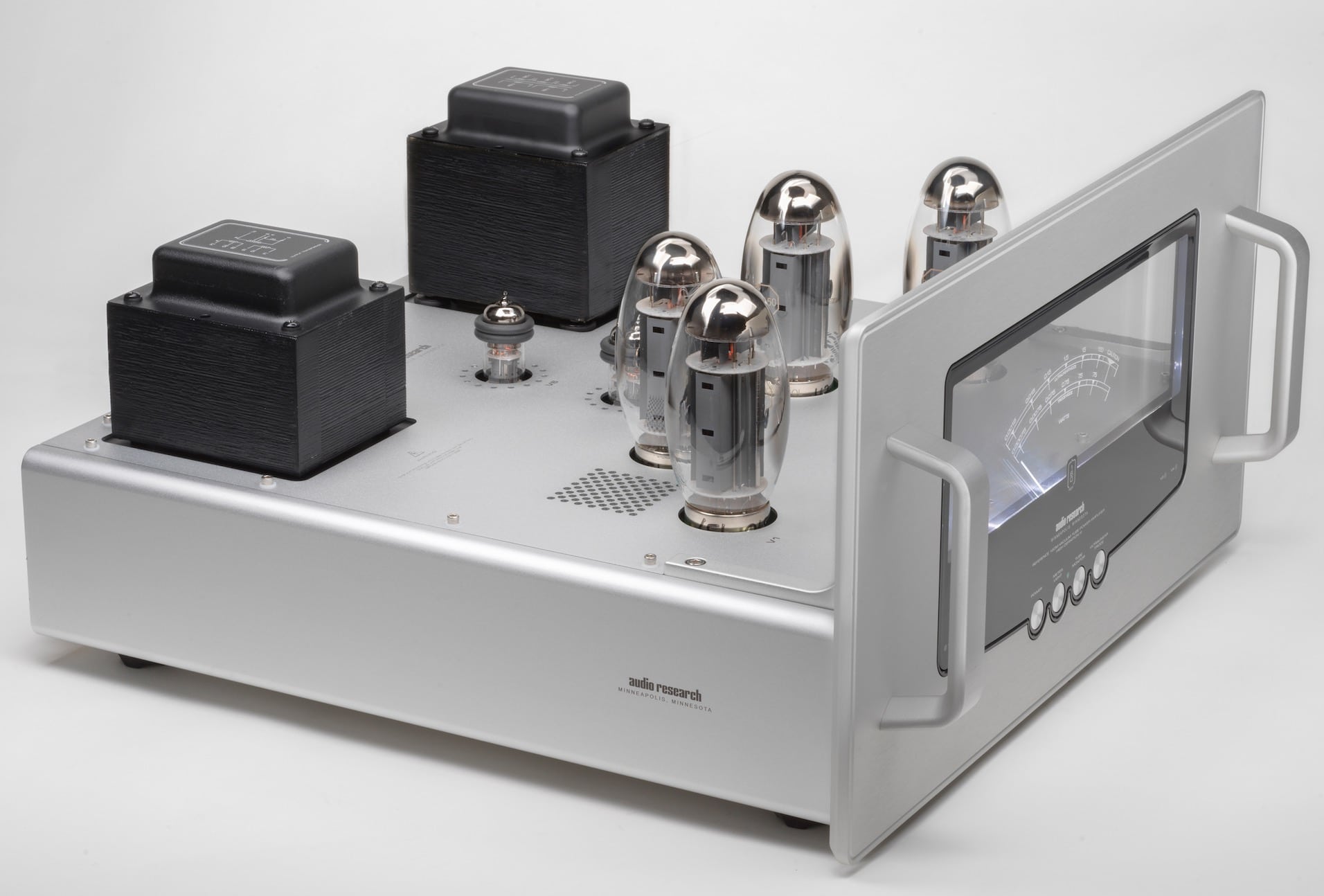 A 4-layer circuit board "lowers…noise" while a proprietary auto-bias circuit works with various valves including 6550, KT88 and KT120, in addition to the supplied KT150. Once sorted, there is no need to check or adjust bias ever again.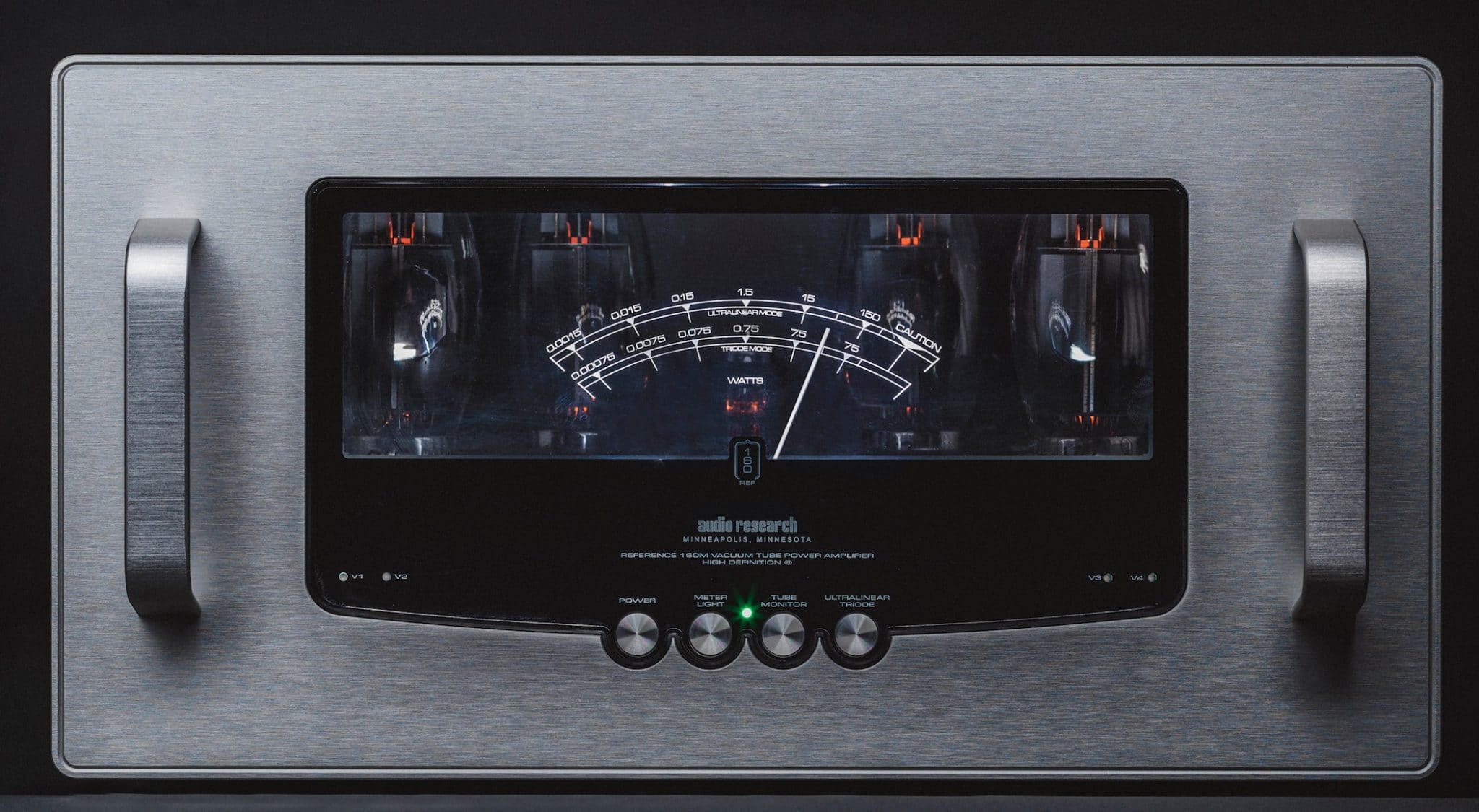 Valves supplied by Audio Research are burned in for 48 hours before measuring and grading using, "…our Certified Matched process." A built-in hour meter allows the owner to monitor valve usage, while the amp's valve protection circuit features separate fuses for each output valve and are located inside the amp for replacement, if ever necessary. The REF160M valve status indicators on the front panel will indicate if a fuse is blown and which one.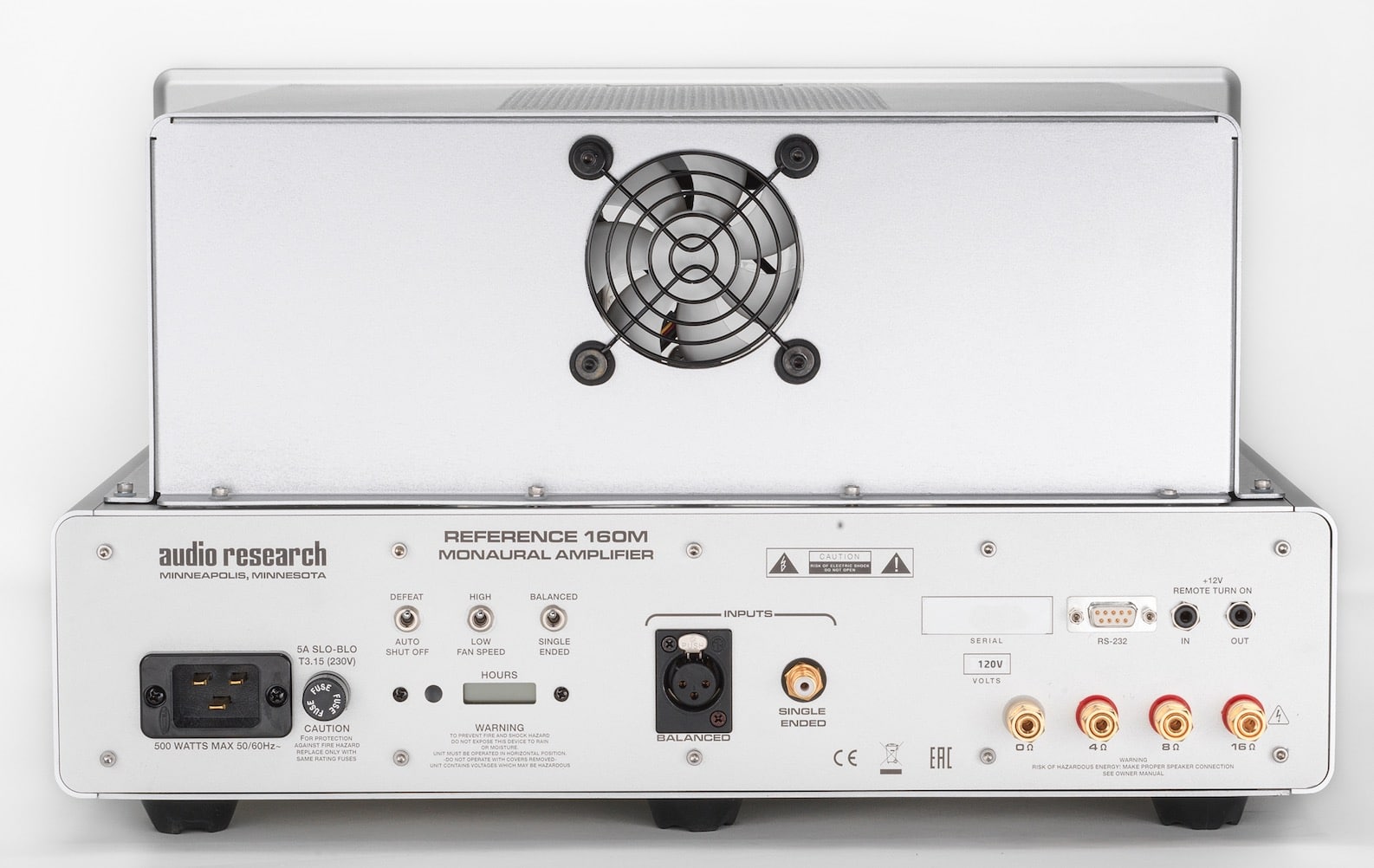 The REF160M will provide 150W in Ultralinear mode and 75W in Triode mode. The REF160M is Audio Research's first Reference-series amplifier to include single-ended (RCA) inputs in addition to balanced (XLR) inputs. The amp also has a RS-232 input and 12V trigger to allow the REF160M to be powered-on remotely.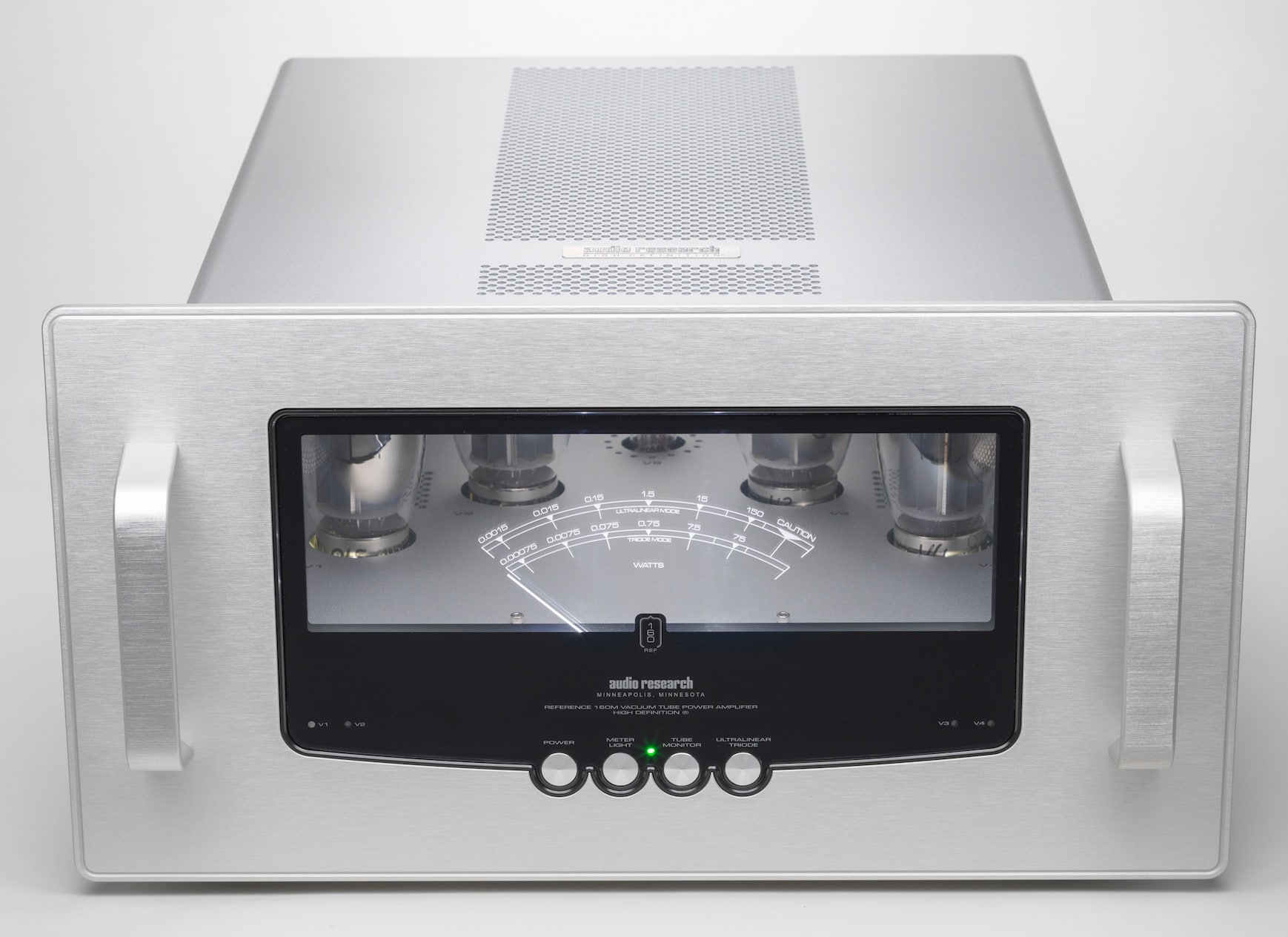 Available in natural (silver) or black finishes, a stereo pair is £28,998.
To learn more, click www.absolutesounds.com or call 020 8971 3909
[Don't forget to check out my new Facebook Group, The Audiophile Man: Hi-Fi & Music here: www.facebook.com/groups/theaudiophileman for exclusive postings, exclusive editorial and more!