The Article
Qutest DAC from Chord Electronics: For Home Audio
10th January 2018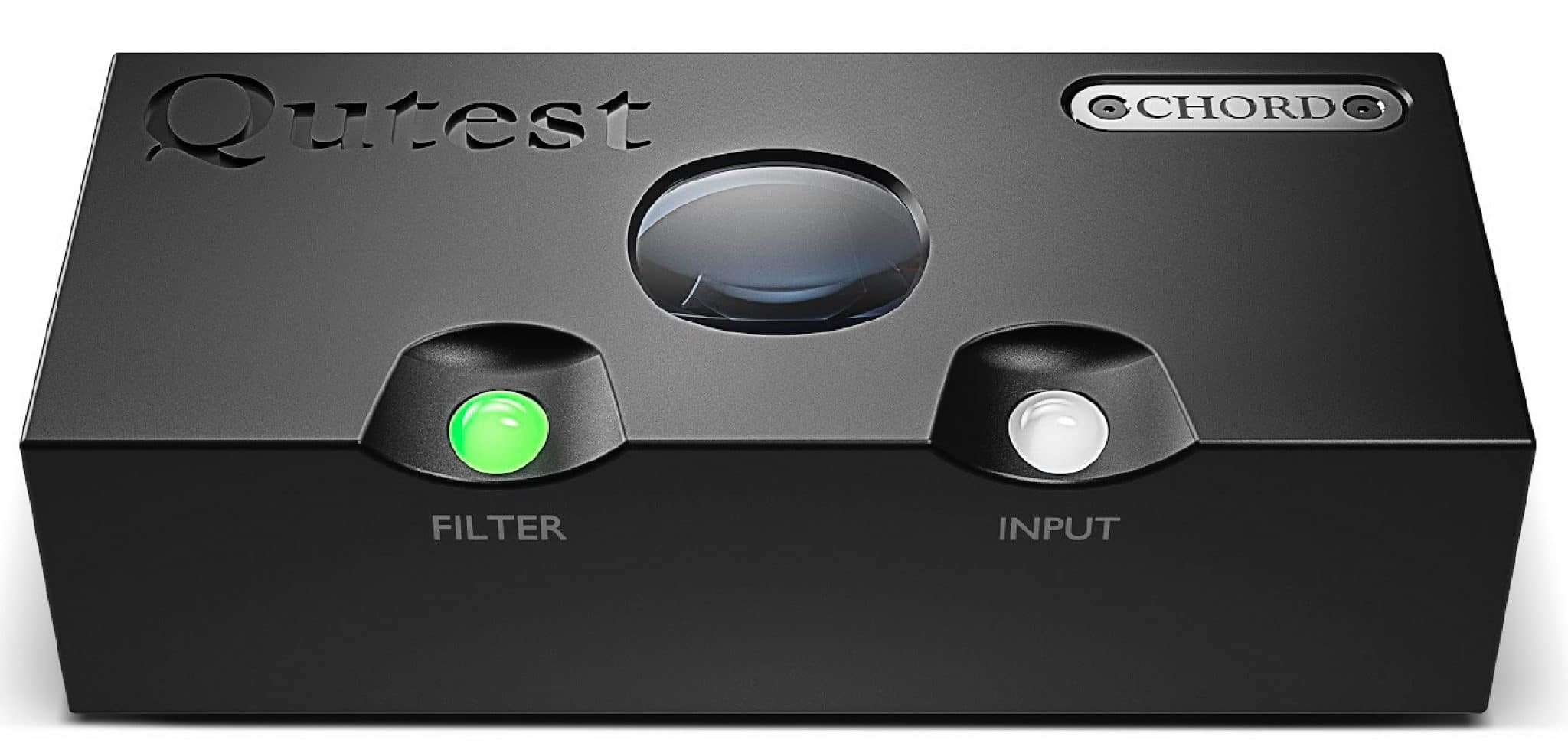 Based on the latest proprietary Rob Watts' FPGA technology developed for the Hugo 2 DAC/headphone amp. Qutest uses an all-new precision-machined aluminium chassis and includes several new features, including fascia controls

Including user-selectable frequency-shaping filters and input selection controls, available via two fascia-mounted spheres, Qutest features a galvanically isolated USB-B, optical and dual coaxial digital inputs.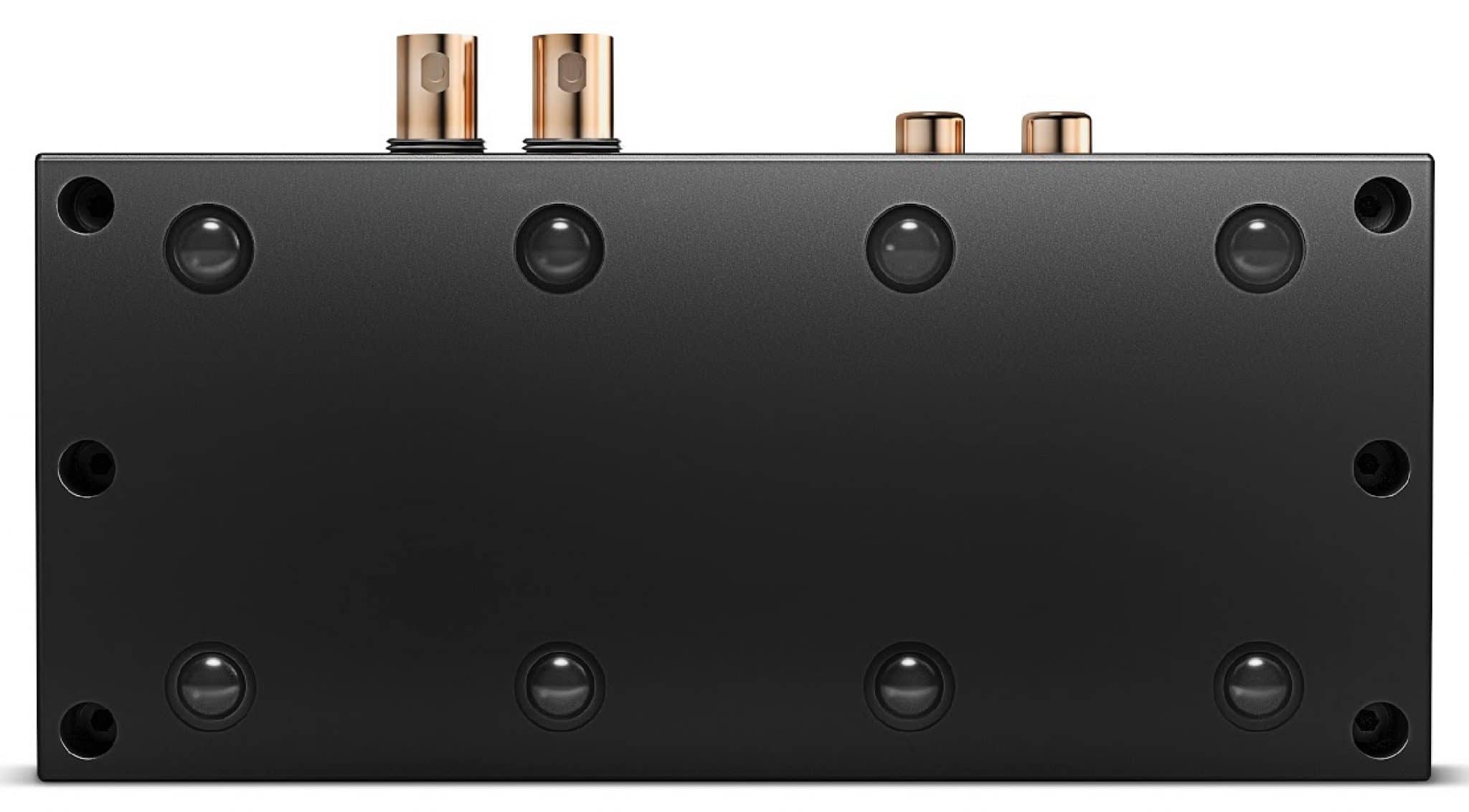 It also features RCA analogue outputs for connection to integrated amplifiers, preamps and headphone amps plus high-resolution 768kHz-capable dual-data digital inputs for connection to Chord Electronics' devices including the 705/768kHz-ready M-Scaler-technology BLU MKII digital/CD transport.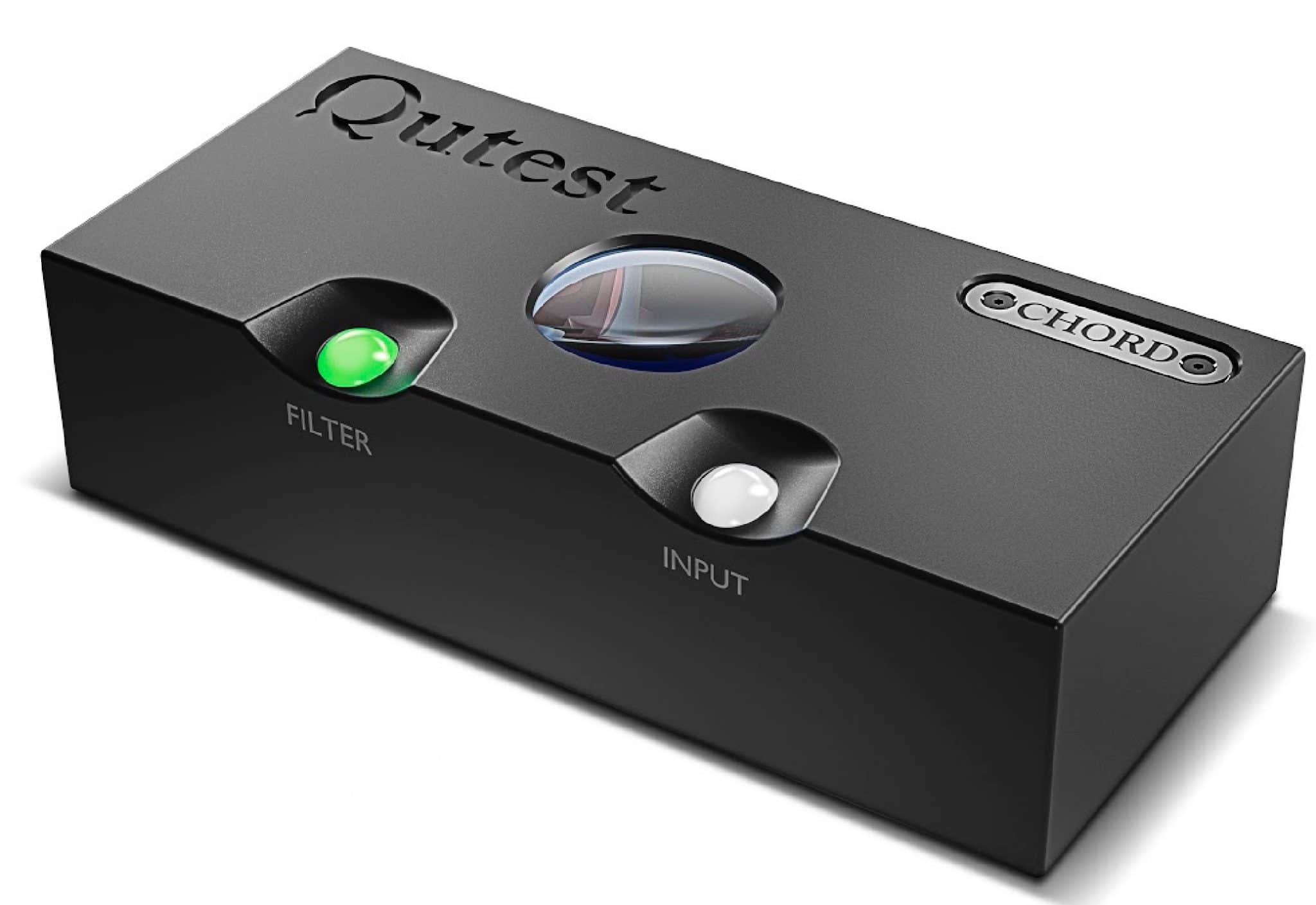 Qutest has been designed for static use within home audio and desktop hi-fi systems. The new design includes 5V Micro USB powering and support for up to 32bit/768kHz PCM and DSD512 via USB, 24bit/384kHz PCM and DSD128 via coaxial (BNC) and 24bit/192kHz data on Optical TOSLink. DSD 64 to DSD 256 is supported via DoP and ASIO native DSD format is also supported up to 512.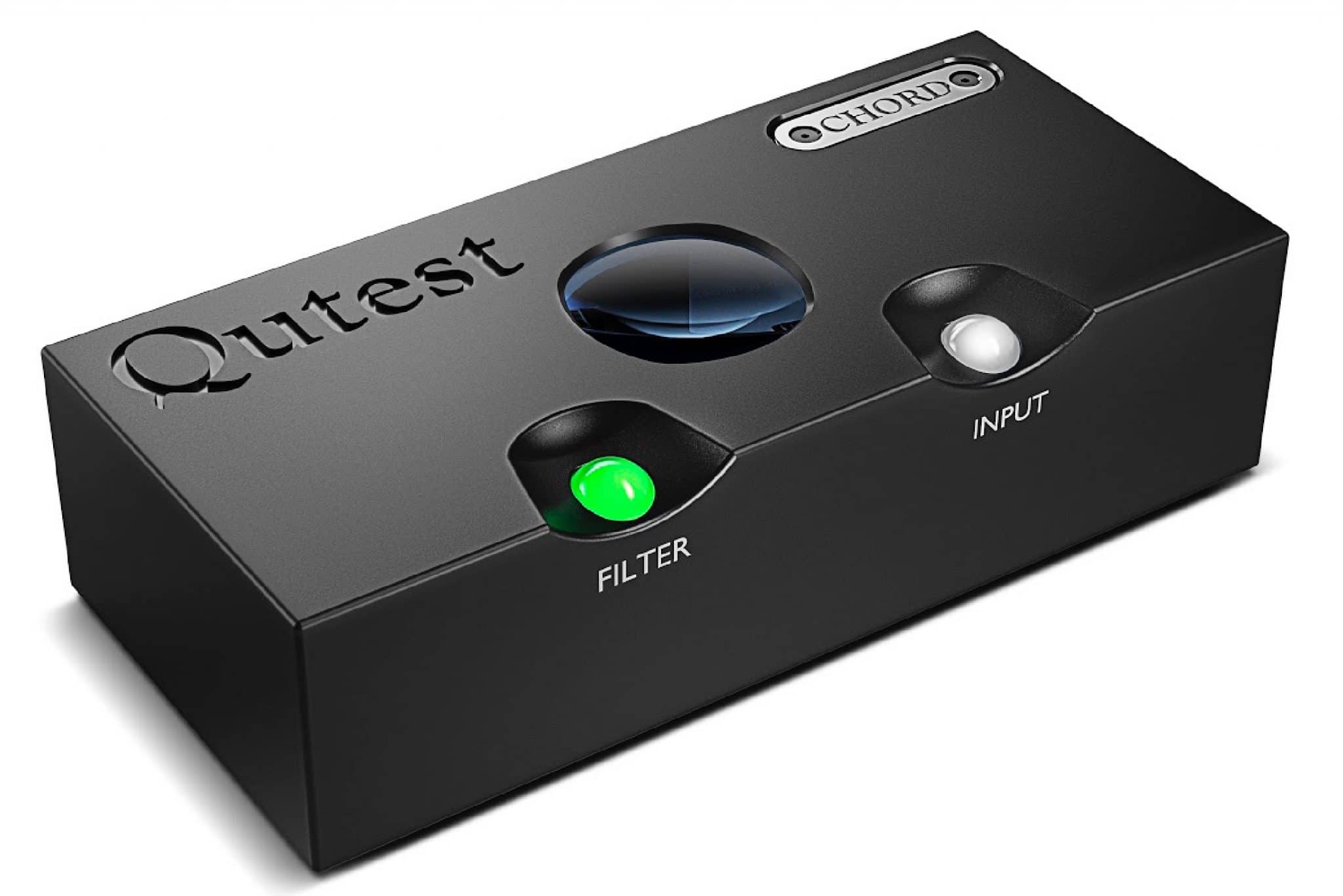 The Qutest chassis is all-new and has been precision-machined from solid aircraft-grade aluminium billet. The Qutest PCB nestles within a shallow cavity in the solid aluminium chassis.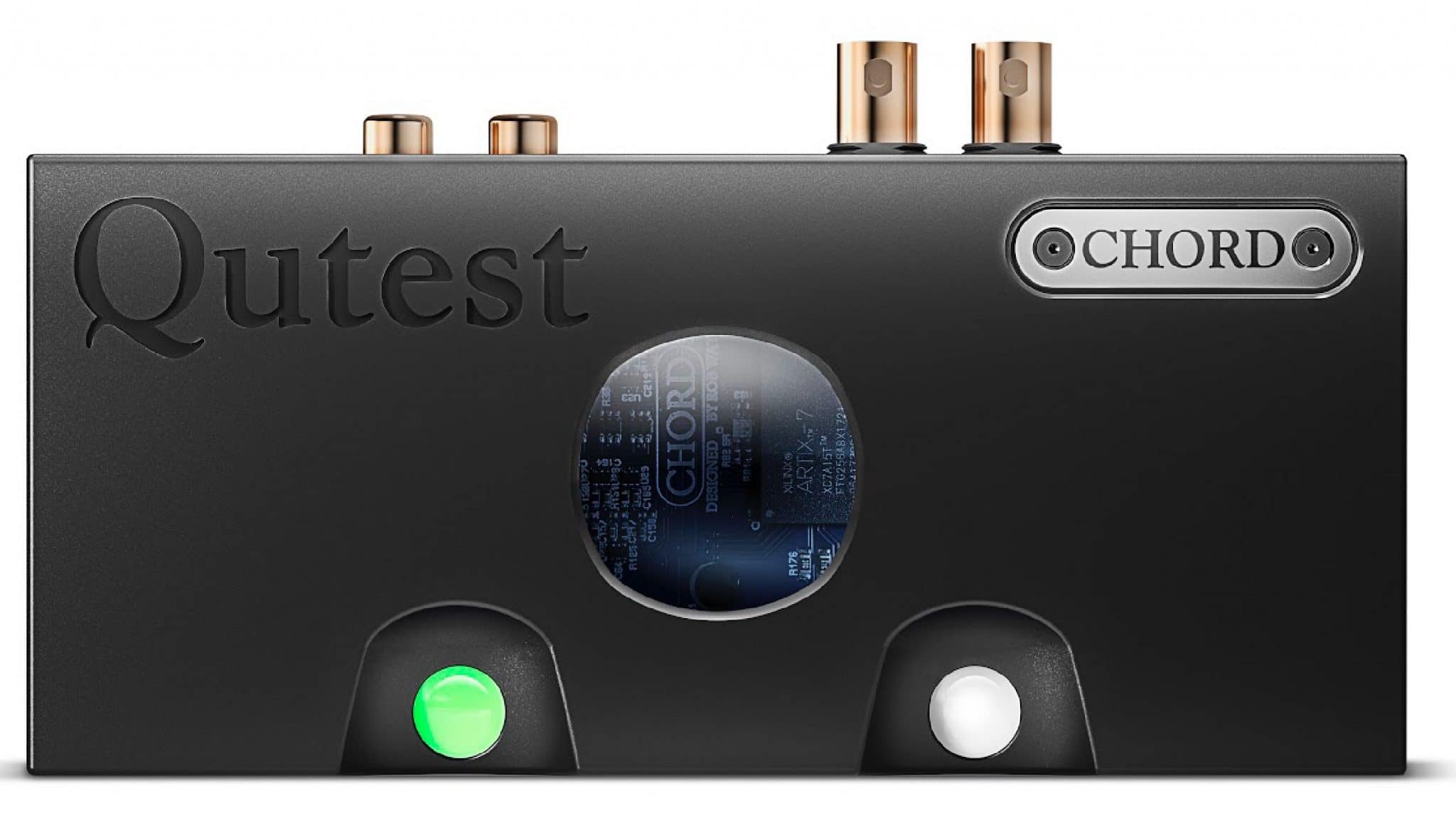 A further new feature is a user-selectable output voltage available in 1, 2 and 3V RMS outputs for flexible connectivity with partnering devices.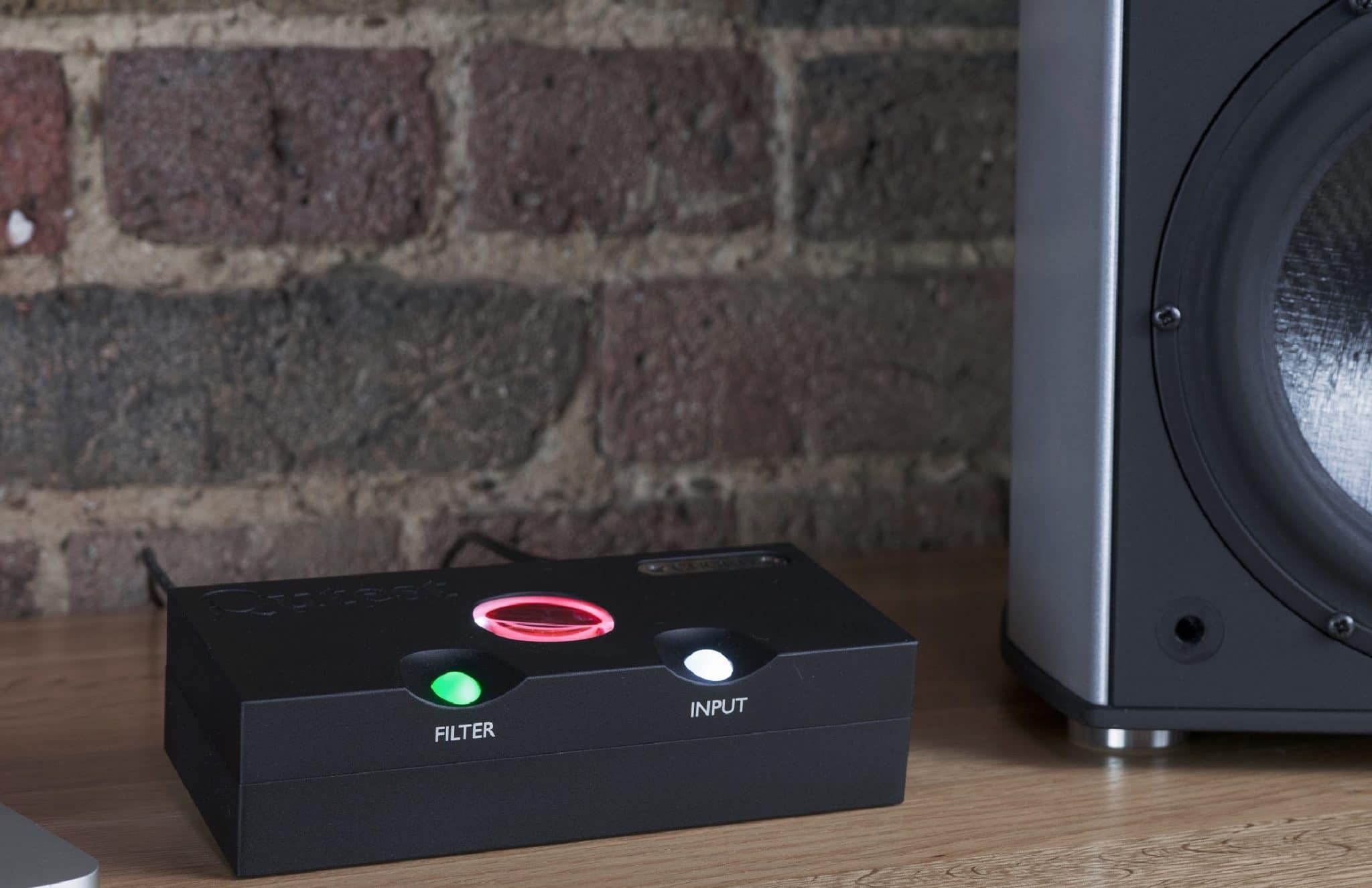 Price is £1,195 any, as someone else once said, you can have any colour you want as long as it's black.
To learn more, call 01622 721444 or click www.chordelectronics.co.uk