The Article
Quad's new loudspeaker range: the S Series
21st November 2015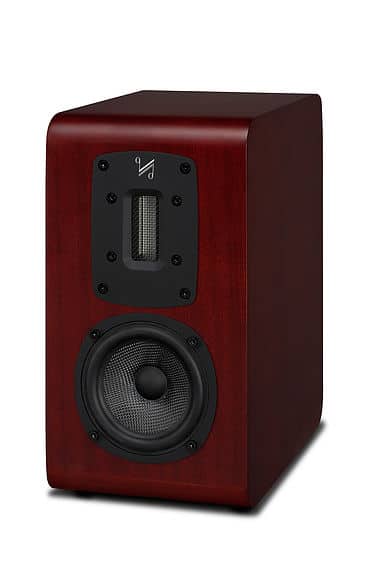 Quad's new loudspeaker range: the S Series combines Kevlar-coned bass/midrange drivers with a specially designed ribbon tweeter. The range comprises two standmount models (S-1 and S-2), two floorstanders (S-4 and S-5) and a centre speaker for home cinema systems (S-C). At 285mm high, the  S-1 incorporates a 100mm bass/mid cone, while the larger S-2 uses a 125mm bass/mid cone. The two floorstanders sport three-way configurations, coupling a 100mm midrange driver with two 125mm bass drivers in the S-4 and a 125mm midrange driver with two 165mm bass drivers in the S-5. The S-C is a two-way design, incorporating a pair of 100mm bass/mid drivers.
All S Series models feature a bespoke ribbon treble unit. The new ribbon unit developed for the S Series is a sandwich construction.
This ribbon tweeter is aligned with Quad's Kevlar-coned bass and midrange drivers through new crossover networks. While the standmount models use rear-firing reflex ports to augment the bass, the floorstanders incorporate three ABRs (Auxiliary Bass Radiators) in place of a port. These passive, rear-firing bass units support the main drivers to extend bass response down to 35Hz.
With rounded top edges at the front and rear, each speaker cabinet uses a sandwich construction of alternate layers of MDF and high-density particle board.
Finishes include a choice of black or mahogany wood veneers. These will be joined in the autumn by hand-lacquered piano white and piano black finish options.
Prices include: S-1, £599.95 per pair; S-2, £799.95 per pair; S-4, £1299.95 per pair; S-5, £1599.95 per pair and S-C, £499.95 each.
Call 01480 447700 or click on www.quad-hifi.co.uk for more information.