The Article
McIntosh MC1.25KW Quad Balanced Power Amplifier: single-chassis monoblock amp
11th November 2017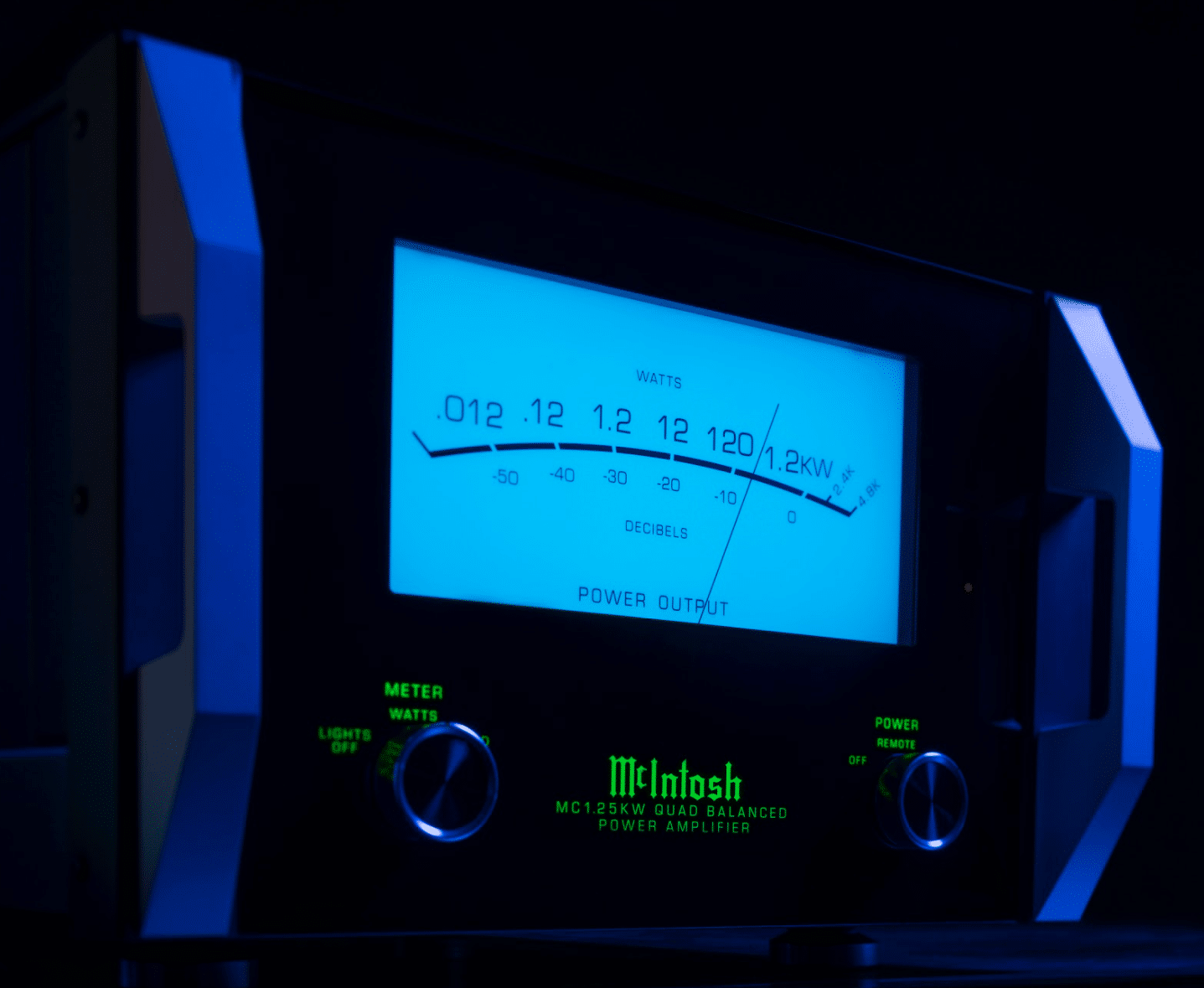 The new MC1.25KW replaces the MC1.2KW and offers 1,200W. It offers the power to 2-, 4- or 8 Ohm speakers via Autoformer technology, which delivers the maximum power regardless of the speaker it is partnered with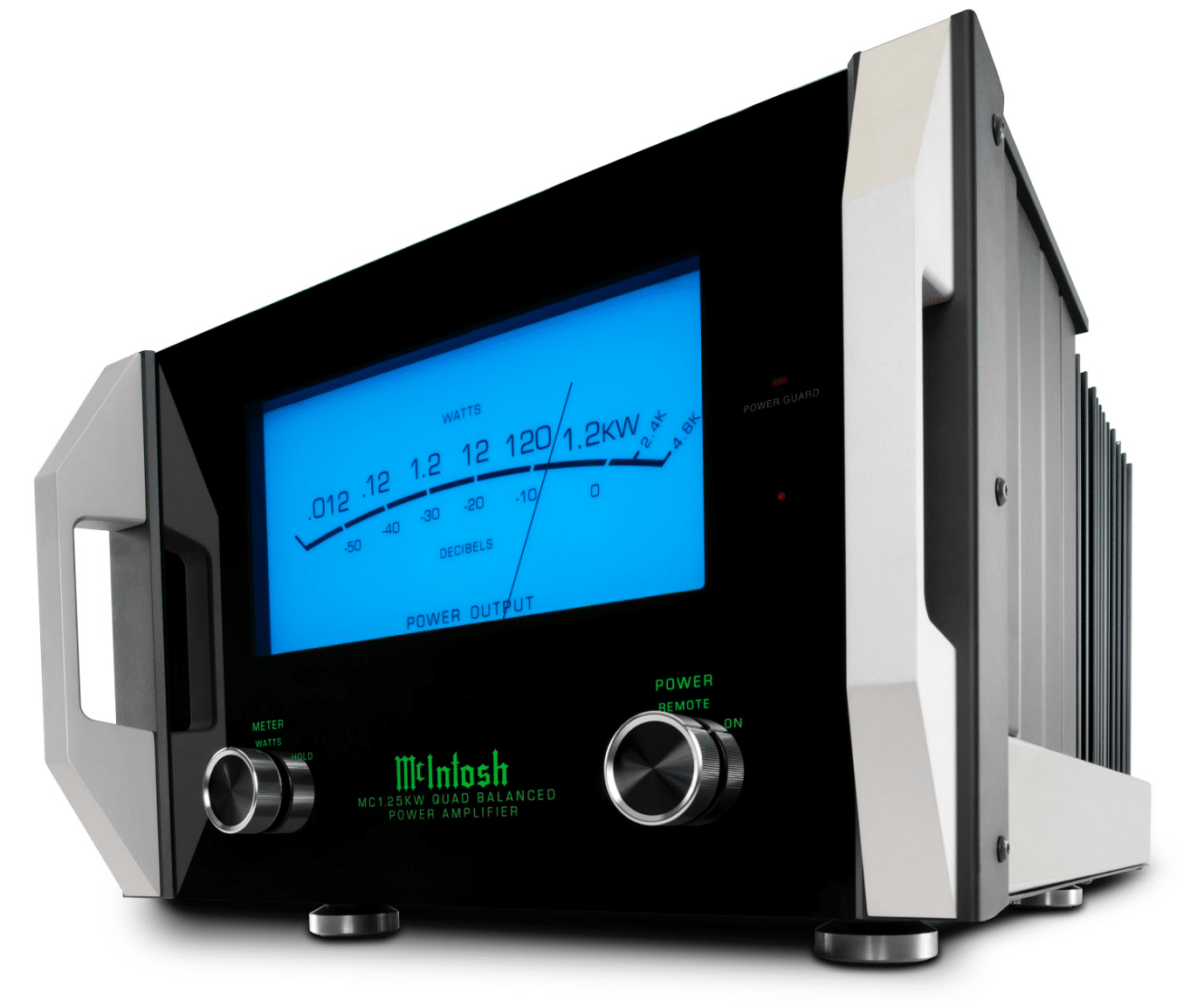 The MC1.25KW has been updated to include a 50% increase in filter capacity improving the performance of bass frequencies as well as increasing dynamic headroom.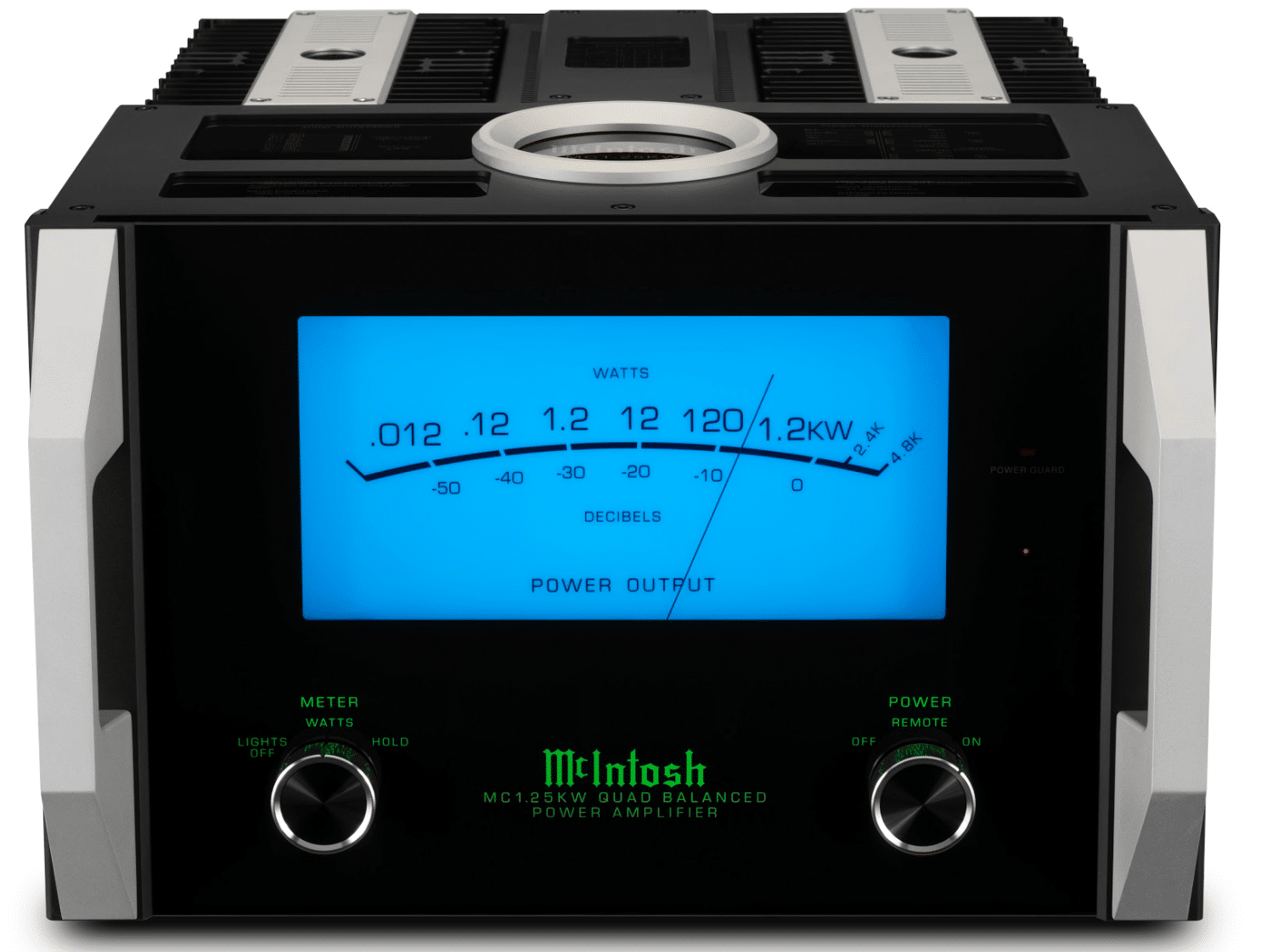 Autoformer and power transformer are located just behind the front panel but are now contained in new glass-topped enclosures. Between them, lies new circular glasswork housing the amplifier's name badge.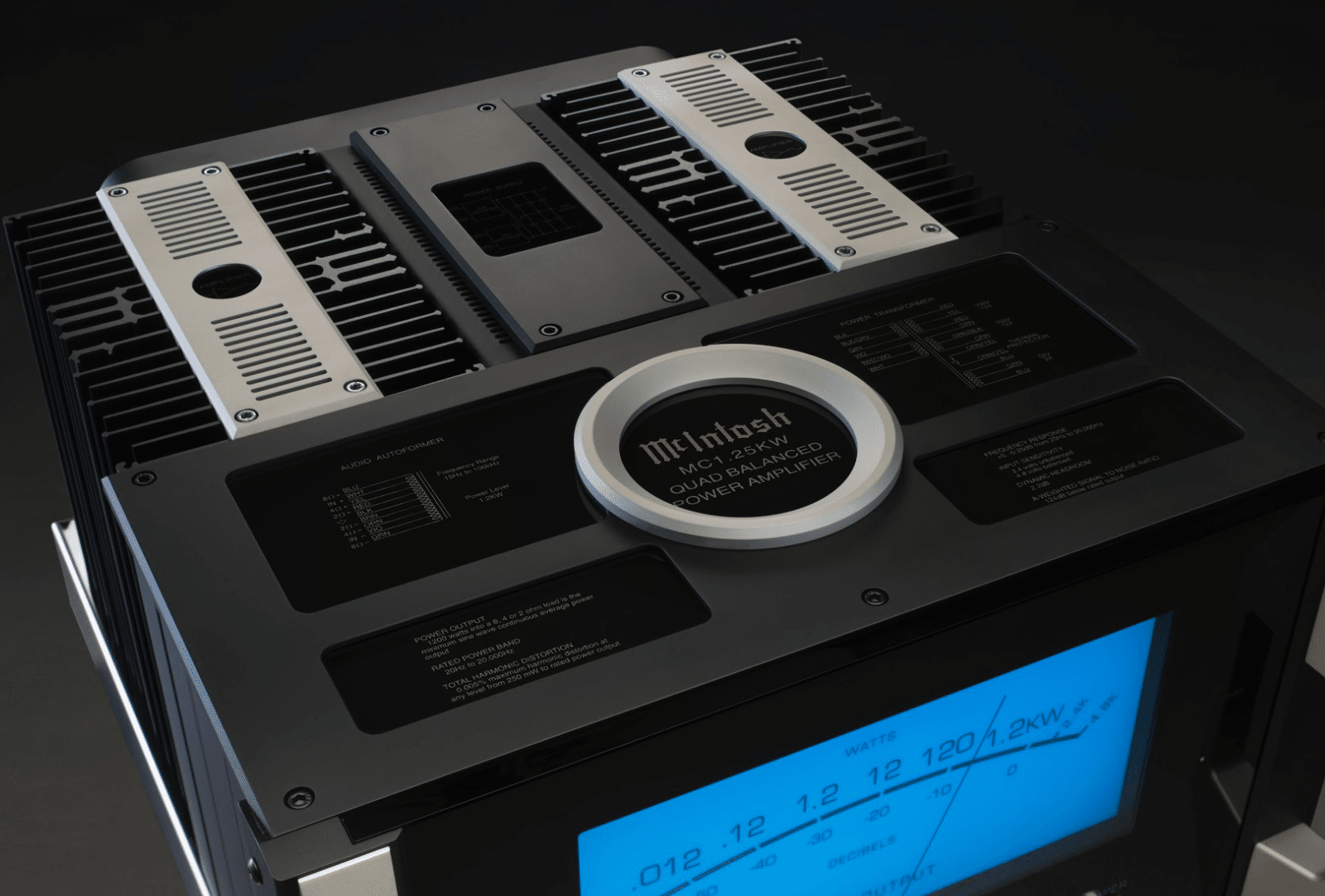 Towards the rear of the unit are four McIntosh Monogrammed Heatsinks. They connect to high-current output transistors that, "…eliminate thermal equilibrium lag time so that the first musical note played sounds just as good as songs played later in the listening session: no warm-up is required," said the company.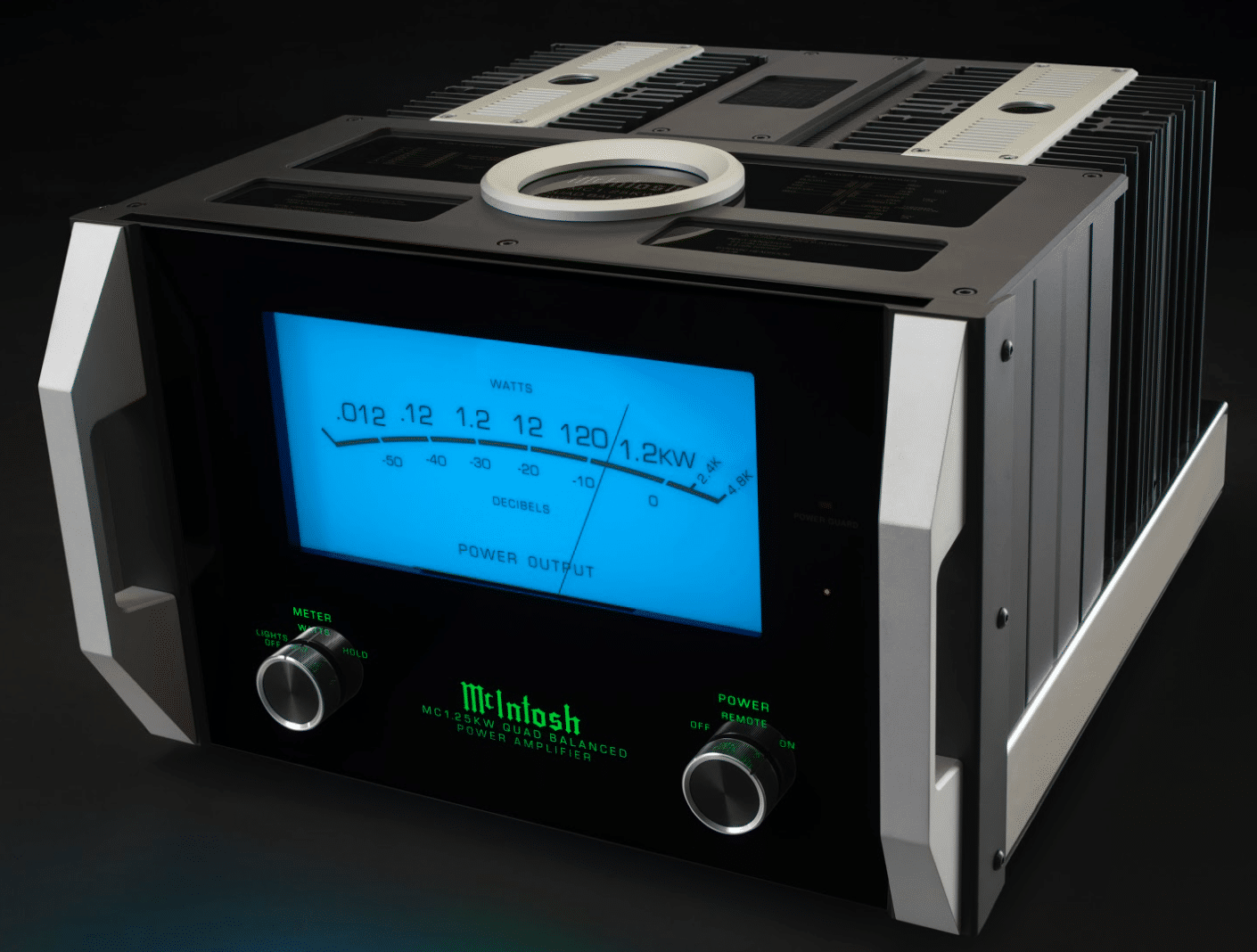 The heatsinks are capped with ventilation trim plates which along with the circular trim ring are made from aluminium.
The polished stainless steel chassis rests on four newly redesigned feet which feature a chamfered edge.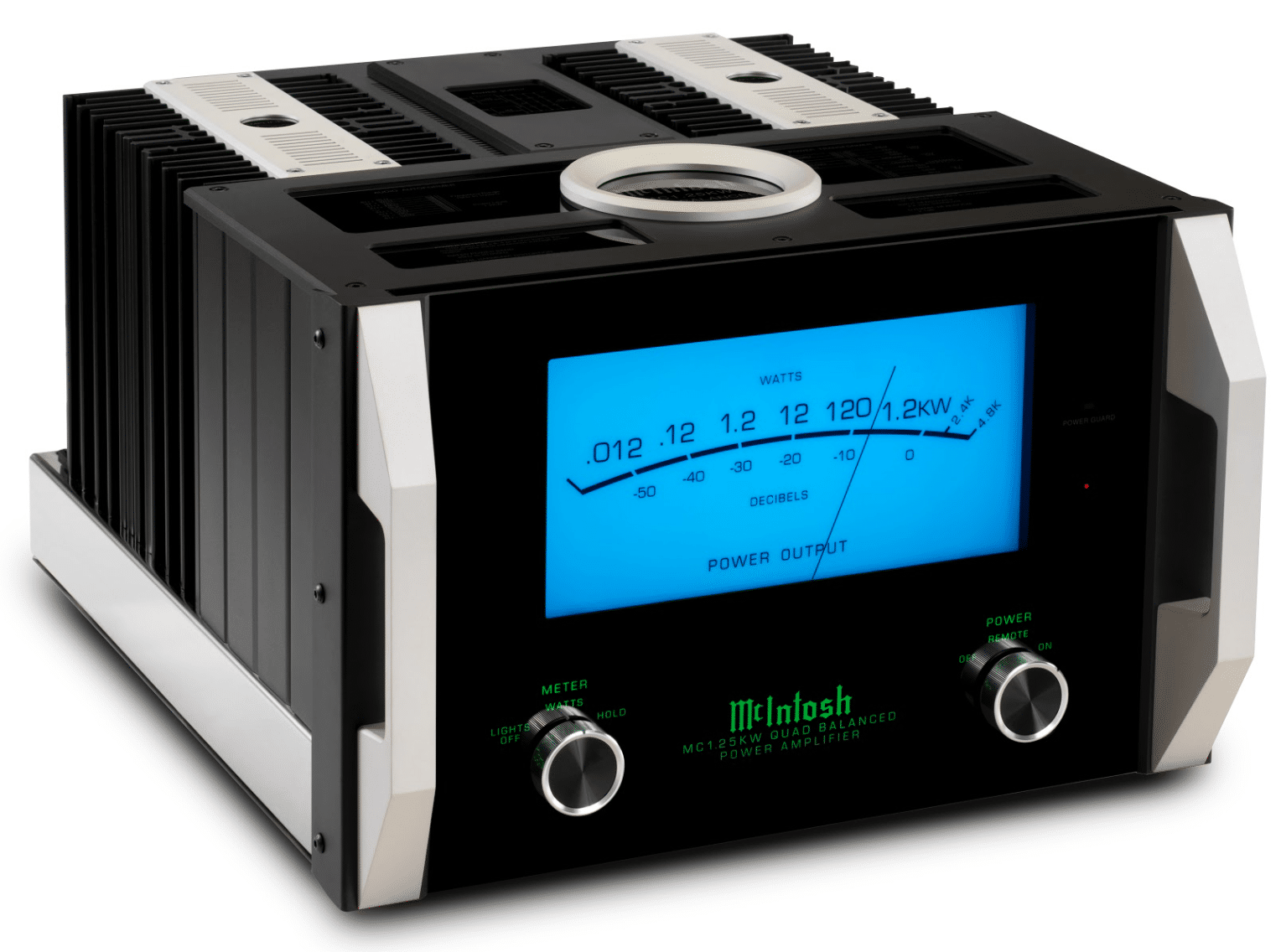 An updated power transformer features heavier gauge internal wiring, upgraded circuit components and the addition of McIntosh's eco-friendly power management system. The A/C inlet has been repositioned to provide additional clearance.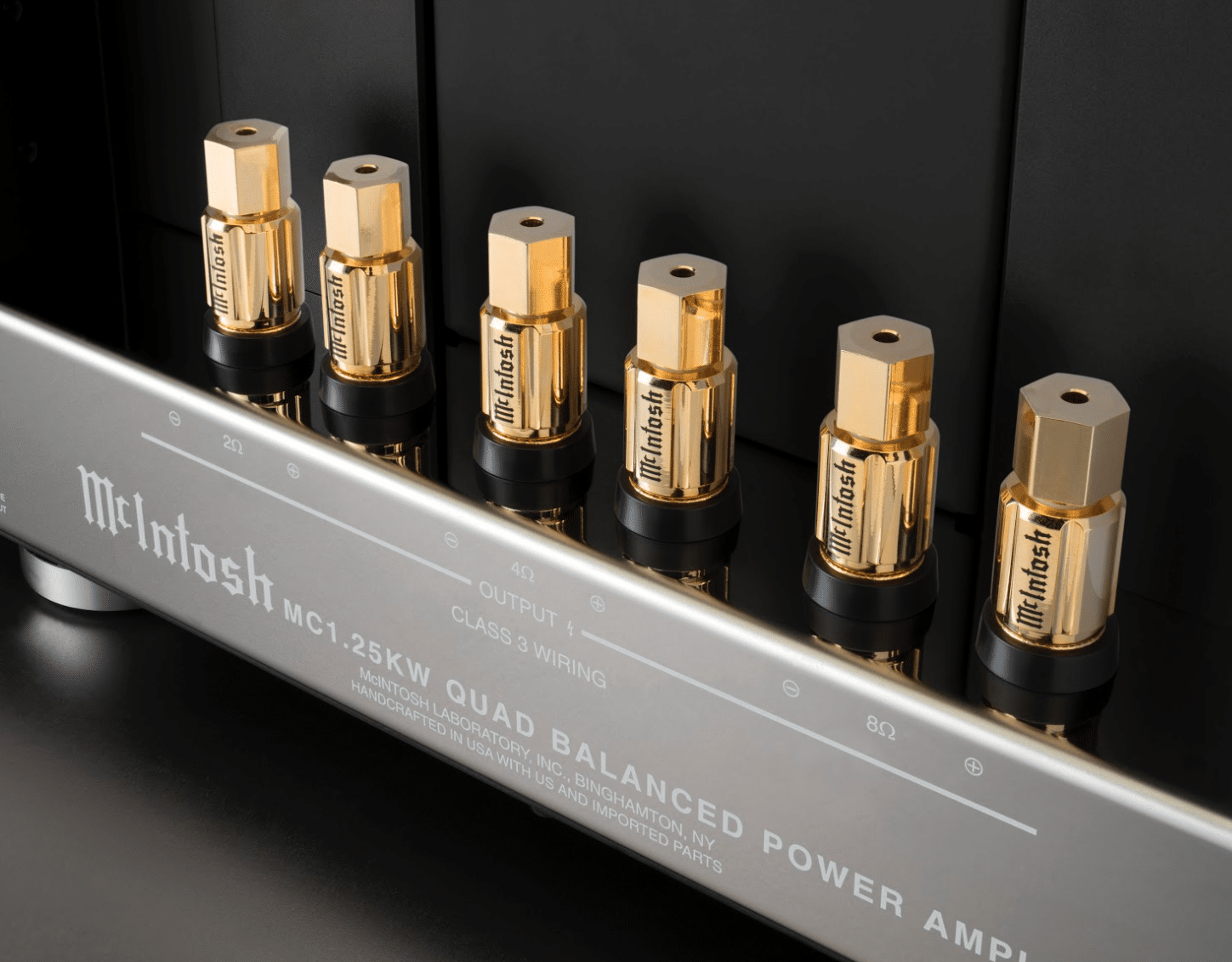 The MC1.25KW retains a 27.9 cm blue Watt meter. The front panel and meter have new direct LED backlighting.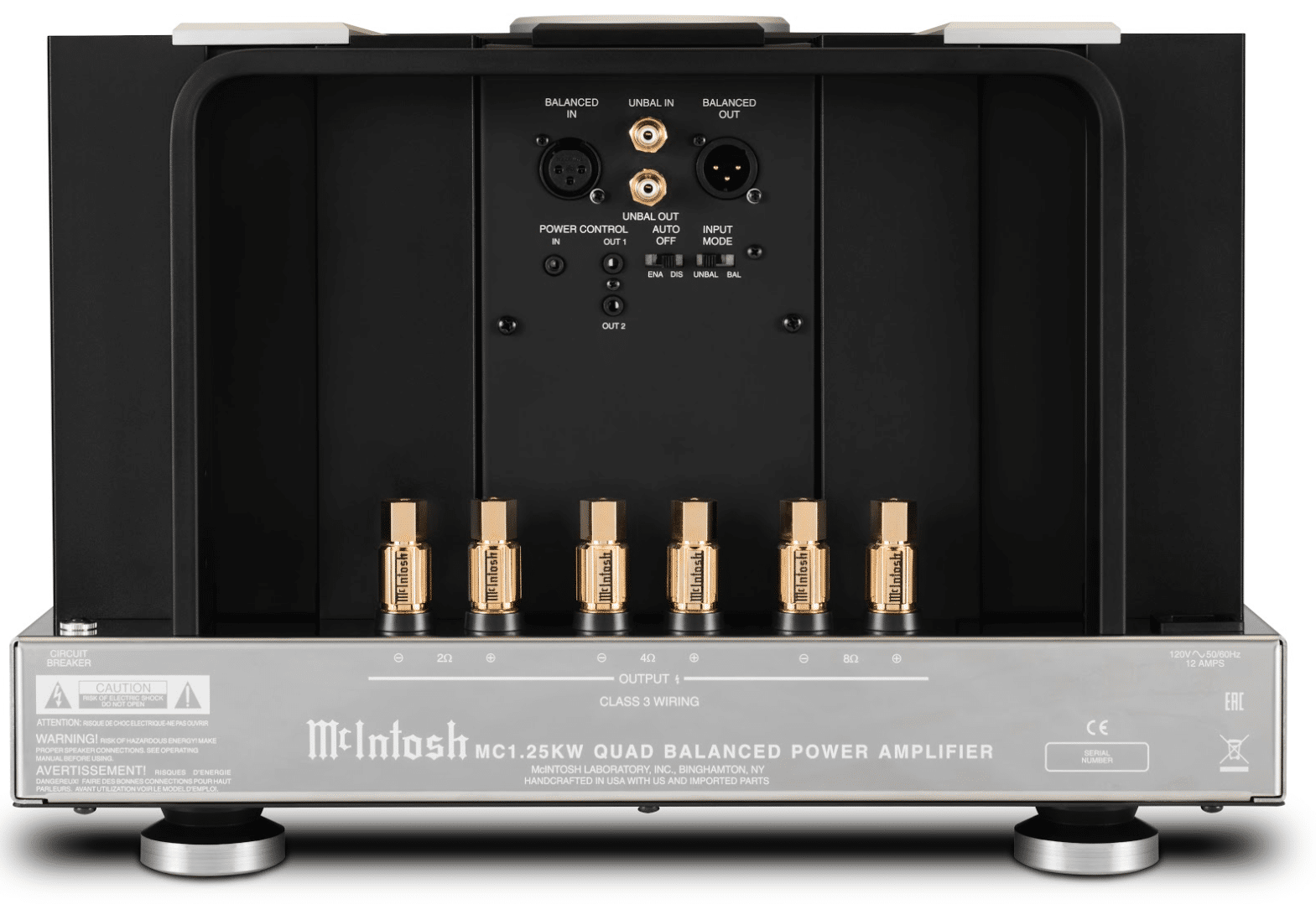 Other features included Power Guard, Sentry Monitor, Quad Balanced design, Power Control and patented Solid Cinch speaker binding posts. Both balanced and unbalanced outputs are included for bi-amping or tri-amping speakers.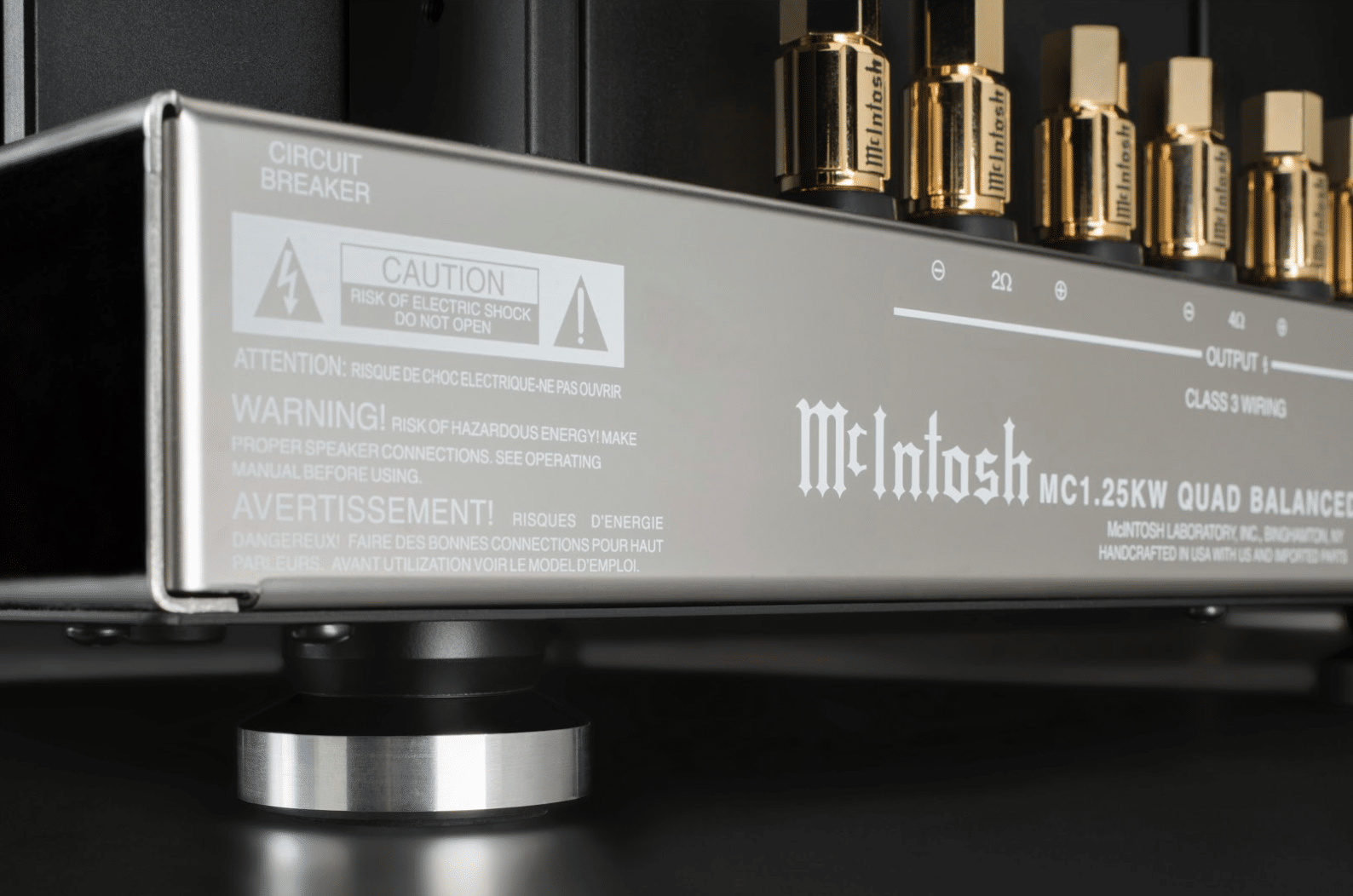 Shipping for the USA is November while December is the UK shipping date. Price is £29,995 per pair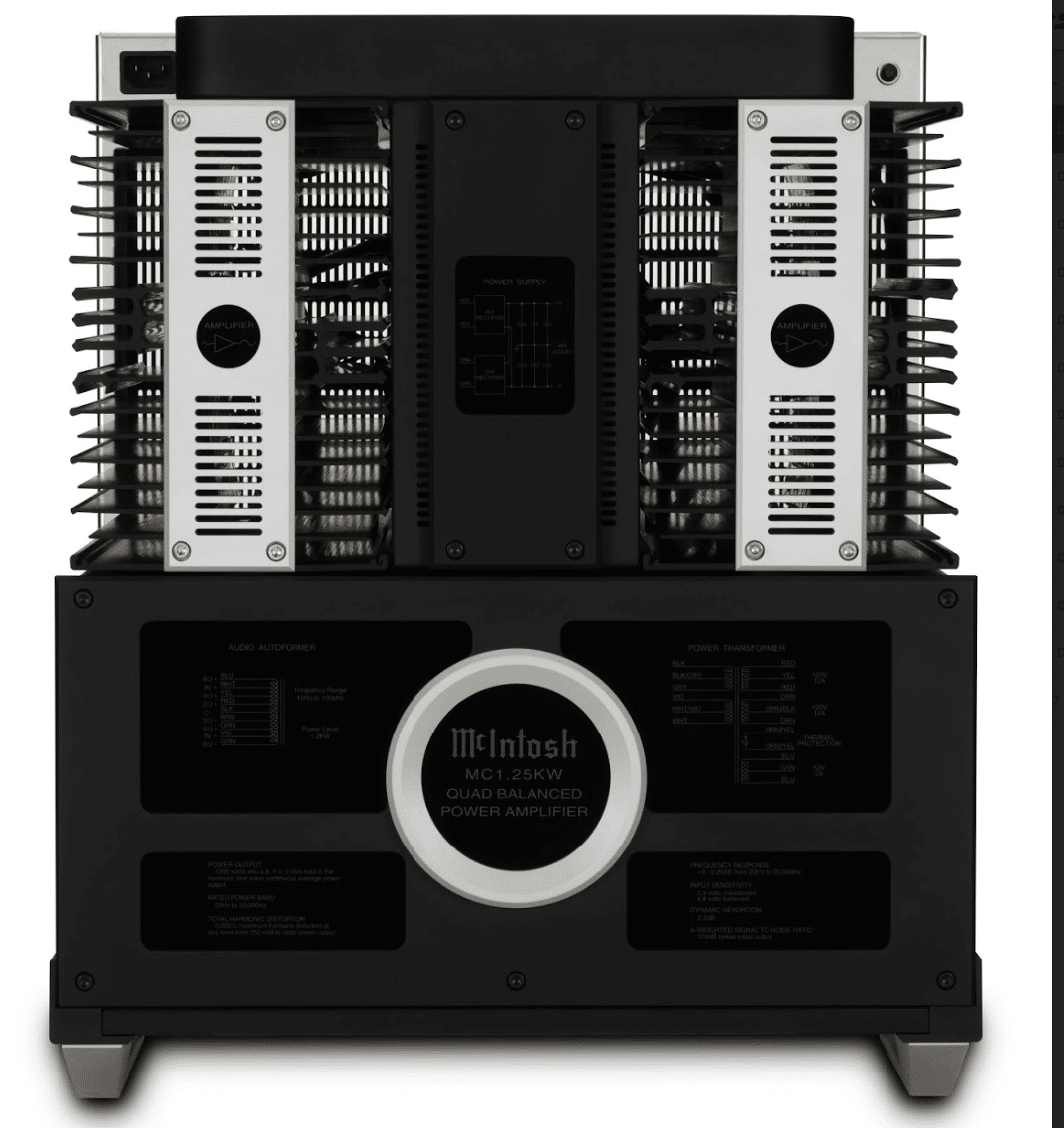 To learn more, click 01202 911886 or click on www.jordanacoustics.co.uk