The Article
Q Acoustics 3020 bookshelf speakers: First in the Q?
2nd February 2016

Looking to buy a set of value for money, top sounding speakers? Q Acoustics says that it has just the thing. Paul Rigby reviews the 3020 bookshelf model
Egads it's busy down there. Where? Why, the budget loudspeaker market. Sitting in and around that £100-£200 band, there's a host of speaker designs from the likes of Cambridge, Dali, Tannoy, Acoustic Energy, Boston Acoustics, Roth, Monitor Audio and Wharfedale. And that's not even the entire list!
So what's a poor hi-fi buyer supposed to do about it? Well, according to Steve Reichert, buy a set of Q Acoustics 3020. But then he would say that, he was drafted onto the design team for the speaker which was largely designed with the help of system and drive unit engineering, Karl-Heinz Fink in Essen and manufactured in China.
Deriving its name from QED, a sister brand under the large Armour Home Electronics umbrella (it was originally going to be a QED speaker brand offshoot, 'QED Speakers' or some such), Q Acoustics is very proud of its design and the price point it falls under.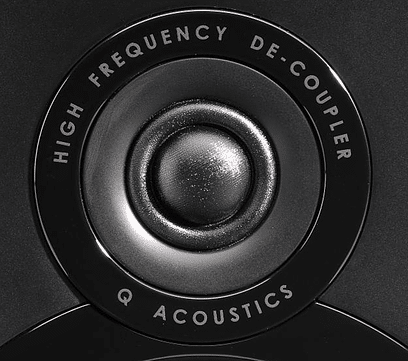 "Many other speaker manufacturers would charge a lot more money for these," said an effusive Reichert. "If they made the speaker in their own facilities it would actually cost a lot more because of the way that ours are designed in the UK and Germany and then manufactured in China. We are using modern technology not just in the design of the speaker but in the way that it's produced. Q Acoustics benefit from a high quality design facility in Essen. We have access to a whopping great anechoic chamber. Next door to that is a room where all the laser spectrometry is done, next to that is another dedicated to measuring cabinet resonance and so on."
Q Acoustics has access to all this high-end testing and development kit but it doesn't own any of it. In fact, it rents it by the day, which helps keep costs down. The good thing about the Essen arrangement is that the company does not (and will not) go scouring around third-party drive outfits picking and choosing from a menu of matching designs.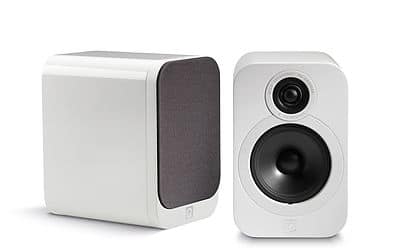 "No, because the speaker itself is designed from scratch. All of our drive units are bespoke to us. Nothing is off the shelf. The units are created to give us the performance we want in the cabinet that we also designed."
You might think, as I did, that if the drives were purchased off a third party supplier, that would lower the price still further.
"It might do," said an exuberant Reichert, "but we wanted to get these drive units exactly right. What we want is to produce a loudspeaker that is so good that any right minded person would choose it. I'm confident that the economies of scale that we enjoy from the manufacturers enable us to get drive units of high quality. These are not expensive drive units, just well designed."
The drive units themselves are improved from previous designs. That means that the mid/bass unit, which was a paper and mica mix, is now made from paper and Aramid. Ara…what?
"The substance in there is best known from their brand name, Kevlar. I don't claim that this is a Kevlar cone, you understand. We use just a small amount in the mix. The mixture changes the tonality to make it a better match for the brand new tweeter. The tweeter itself is completely new," said Reichert.
Q Acoustics used to use a 25mm soft dome polyester weave tweeter with a neodymium magnet. Not any more, it has drafted in a 21mm dome but it's a 2-in-1 concentric model with a ring radiator, acting as a "super-tweeter" that reportedly lowers distortion but improves dispersion.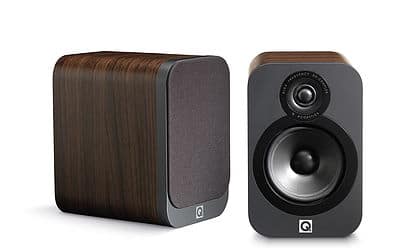 "We've gone over to a ferrite magnet which is physically a lot larger. The magnetic field is also larger which may be part of the reason why we think it sounds better. The cross-over has also been improved with enhanced elements, lowering the cross-talk," said Reichert.
The cabinet is made from MDF with a dual layer front baffle plus double thickness top plate, to help to reduce resonance. The rear port is as small as possible to help maintain rigidity in the cabinet.
"We supply a wall bracket as a fitting option. For people who do that, there's a port bung (a piece of shaped foam) which will tame the bass frequencies. Without the bung, that close to the wall, it can over excite the bass."
The speaker is single wire. That is, it takes one set of speaker cables. The earlier models were bi-wireable and, as Reichert commented, "I have to say, that I believe in bi-wire but all of our research says that nobody uses it. At which point, if you are not using them then it makes the sound slightly worse. For example, the larger hole made to provide space for the bi-wire terminals weakens the cabinet and increases resonances."
Before I launched into the testing, which was going to be the standard fare of comparing like-with-like, including a pair of Mordaunt Short Avianos, the unrestrained Reichert was not just confident about the sound qualities of the 3020s, he was positively bullish. So bullish, in fact, that he exclaimed that the 3020s would give the Spendor S3/5R 2 speakers that he'd seen previously standing within my abode, a real run for their money. They might not be better, he exclaimed but, he said moving his finger and thumb almost together, they would get close. Very close. Well, what's a guy to do? The Spendors are priced at £750. I had previously reviewed them for a UK national and gave them top marks. And I was being told that these £190 Q Acoustic speakers would worry the Spendors like a Sheep Dog worries a prize Ewe.
I love a slice of hubris for lunch so, with a sigh, and a 'Well, you asked for it," mutter, I picked up the Spendors and plugged them into my reference system. Let battle, at least in passive sonic terms, commence!
SOUND TESTS
To begin, I span a quick slice of prog from Yes, Yours is No Disgrace, via The Yes Album. Which I thought rather apt, at the time.
The first details that struct me was how much easier the 3020s were to drive. Their enhanced sensitivity meant that the gain I had for the Spendors was way too high for the Q Acoustics, so down went the volume by several notches.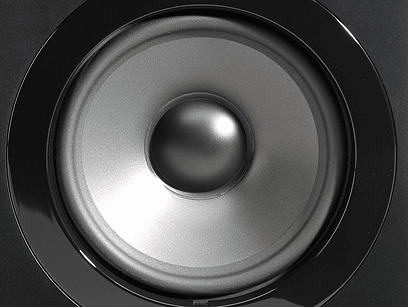 The first immediate sonic characteristic, offered by the 3020s in terms of pure acoustics, was that the mids had been tuned to be ever so slightly forward in nature. This personality was enhanced with gain, creating a thinning out of the midrange until, at very high levels, the midrange had a tendency to bark a tad. The rather thin and lightweight nature of the mids were, you have to understand, the reuslts when compared to a £750 speaker. Not only is this understandable, not only is it expected, you'd have to have a serous word with Spendor if that wasn't the case. So, no disrespect to Q Acoustics on this matter. Is the comparison redundant? Was Mr Reichert talking through his hat and over-doing the bravado a touch? Well, yes and no.
What the 3020s give you, even in this high falutin company, are incredibly nippy and lively bass frequencies. Bass guitar and drums are svelte, trim, hard, punchy and weighty, for the price. Bill Bruford is known as a rock drummer with jazz inspirations and so it's essential that a speaker reflects his delicacy with a drum stick as well as his deft touch. The 3020s certainly provided this characteristic in spades, giving Bruford a perfect platform to do his stuff. His work certainly offered plenty of opportunity to tap feet.
Similarly, the vocal performance was impressive. There was much air and space is this area that helped to not only give the vocal an emotional delivery but, during harmonies, reminded me that I was listening to a group of voices and not a blurred amalgam of noise.
In fact, I mention air and space, if the 3020s are superior to the Spendors in one respect and one respect only it is in this one, rather significant, facet. The 3020s actually had a superior upper midrange. Not the entire upper midband, you understand, so let's not get carried away. I'm specifically talking about the amount of space, air and freedom that the 3020s were able to provide to the vocals, guitar and secondary percussion. In this one area, the 3020s offered fun, freedom and a real sense of joy to the music with some impressive timing to boot. So, let's not throw rotten fruit at Steve Reichert just yet.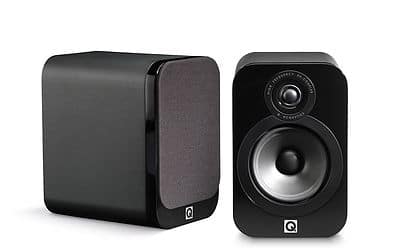 Turning away from analogue and moving to digital and jazz and Freddie Hubbard's first album as leader, Open Sesame with Tina Brooks on sax via my Densen 2-box CD player, the B-475. Taken away from the Spenders and compared to other speakers within a similar price range such as those from Mordant Short and the somewhat older Mission MX-2s, the 3020s were not only attractive but dominant in their sonic presentation. Both trumpet and sax were sprightly and fast in their performances. Timing for both instruments were excellent, both in terms of precision and, for the price, the incisive nature of the upper mids. Similarly, treble, shown via the complex percussion, was light and airy. In fact, the open and spacious upper mids, which had even made the Spenders hang their head in shame, blew the other speakers out of the water. The sheer freedom and joie de vivre exhibited by the masters on this jazz track drew you into the track.
Even though jazz tends to live in the upper frequencies, a few words must be devoted to the bass which, although never present in the lowest areas of the sonic spectrum, did provide a rhythmic, tight foundation for the entire track. Providing a driving force that gave the music a foot tapping exuberance.
CONCLUSION
While the Q Acoustics 3020 might not be a match for rather more expensive speakers in the £750 arena, the 3020s do punch above their weight and are certainly a major competitor for other speakers in its price range. Well designed with obvious care and attention across the board from its drivers to its cabinet, there is a distinct 'audiophile' edge in terms of the clarity and transparency to these speakers that, for the price, is quite startling. If you are looking to enter the hi-fi field or are looking to upgrade from a pair of El Cheapo speakers then give the 3020s a serious listen.
---
Q ACOUSTICS 3020
Price: £190 (matt graphite or American walnut) or £250 for lacquered gloss white and black or leather effect. Concept 20 stands are separate and cost £200 per pair.
Tel: 01279 501111
Website: www.qacoustics.co.uk
---
Good: build quality, trim and punchy bass,  spacious midrange
Bad: nothing at the price
RATING: 8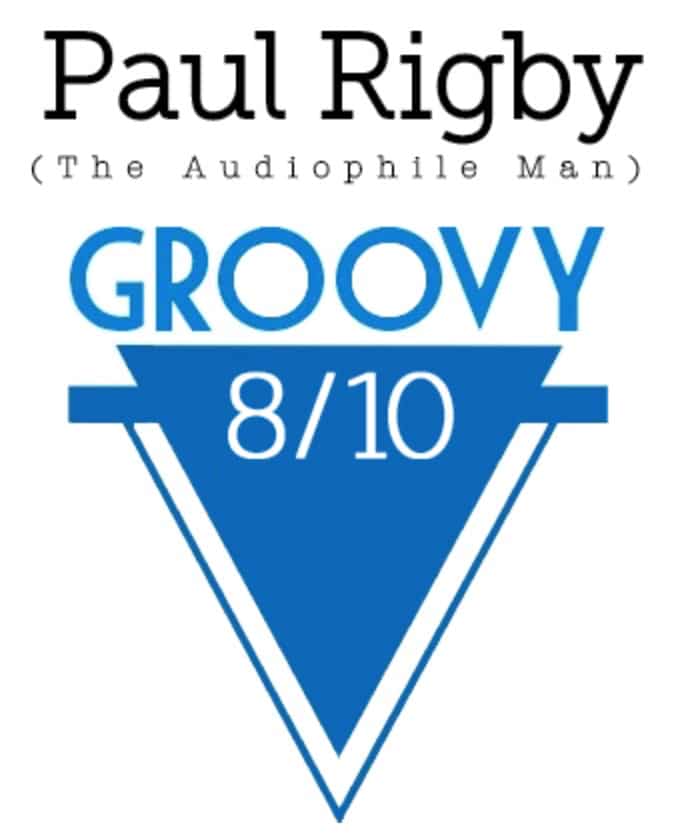 ---
REFERENCE SYSTEM
Avid Acutus turntable
SME IV arm
Benz Glider cartridge
Densen B-475 CD player
Aesthetix Calypso pre-amp
Icon Audio MB845 Mk.II monoblock amplifiers
Mission MX-2 speakers
Mordaunt Short Aviano speakers
Vertex AQ and Atlas cables