The Article
Pro-Ject Audio Systems Essential III: Sgt. Pepper's Drum 
5th May 2017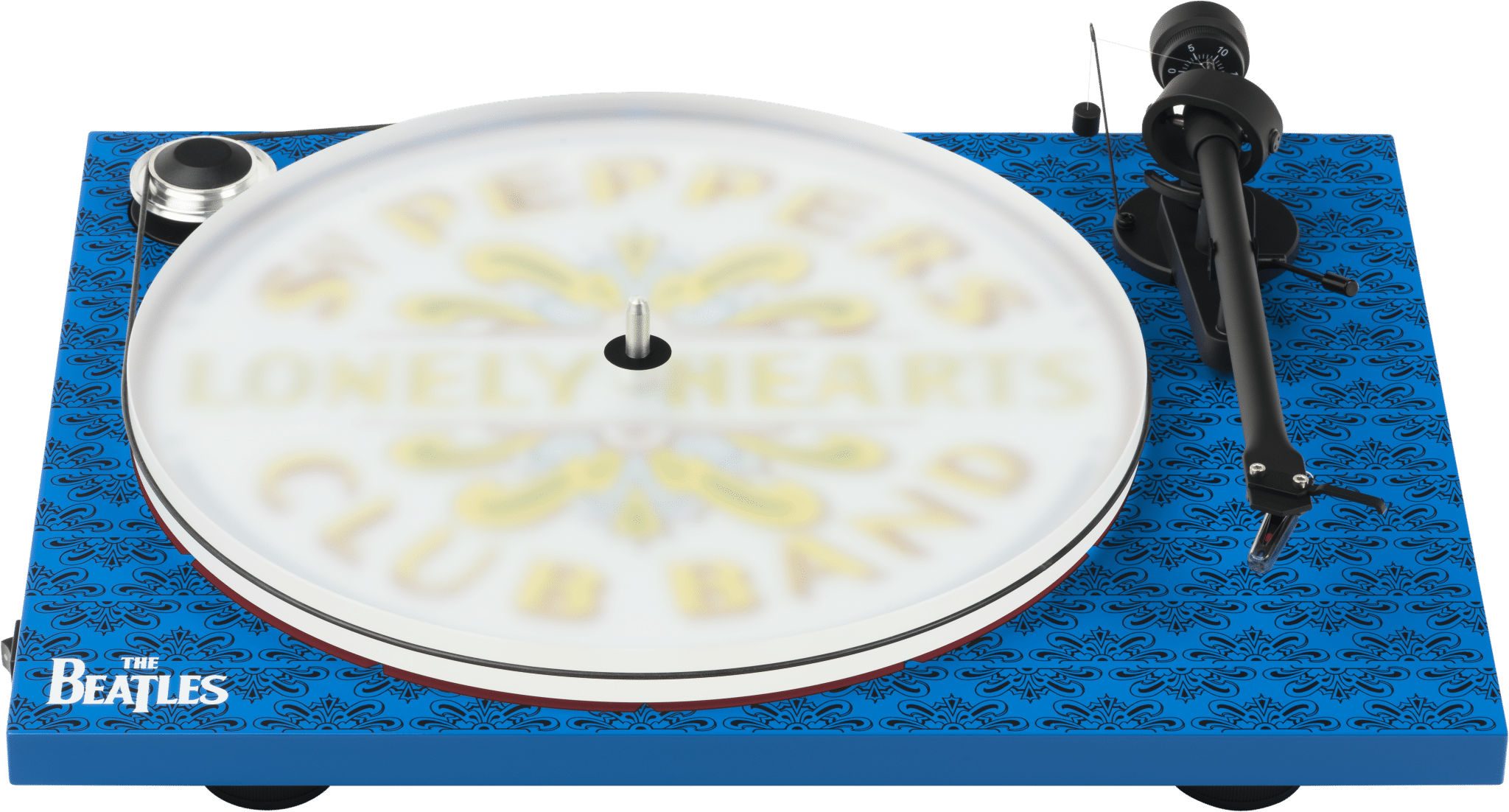 After being re-worked earlier this year as the George Harrison Record Player, the Essential III is now getting the Sgt. Pepper treatment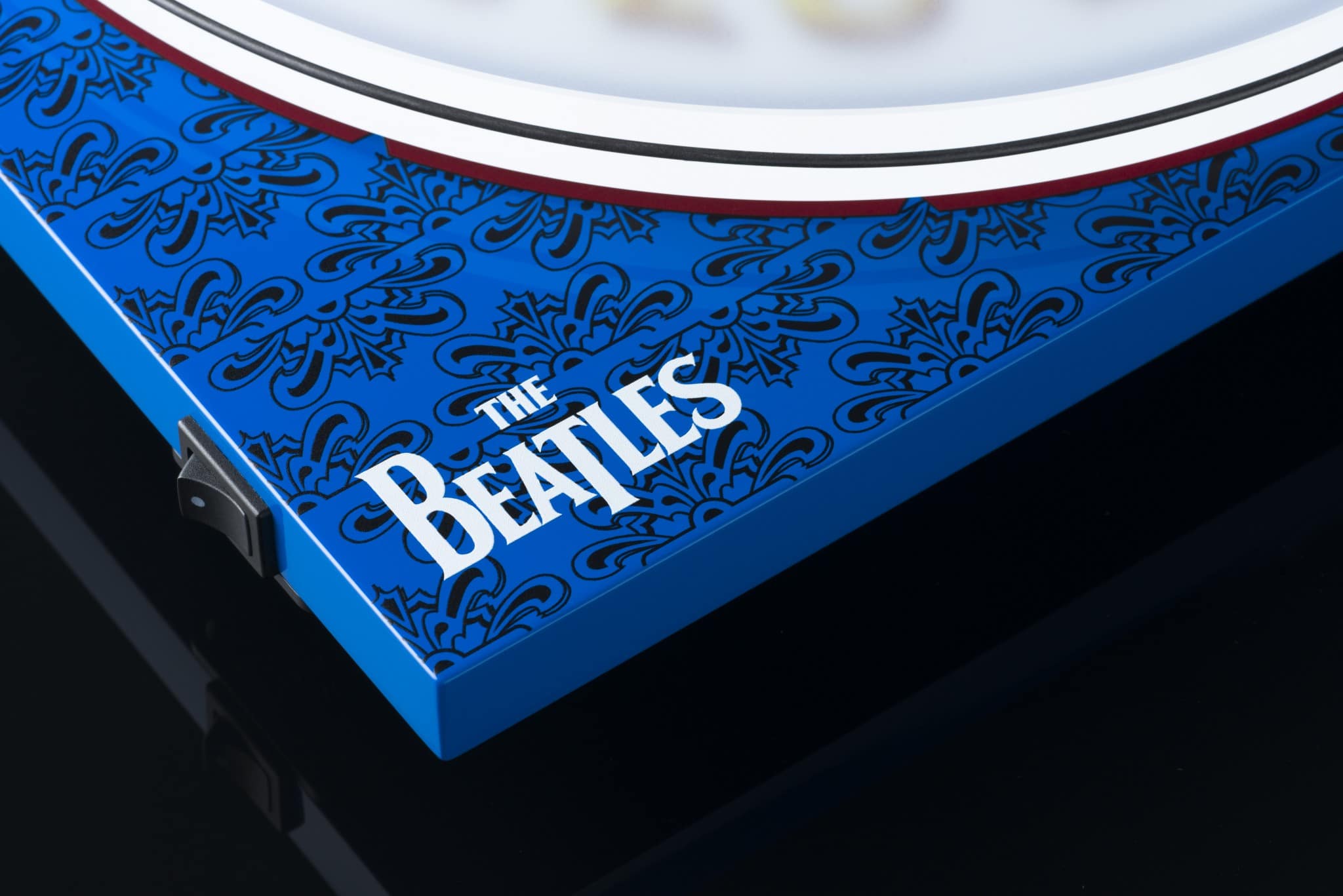 The Essential III: Sgt. Pepper's Drum is a non-limited, special edition release, emblazoned with the iconic group's imagery.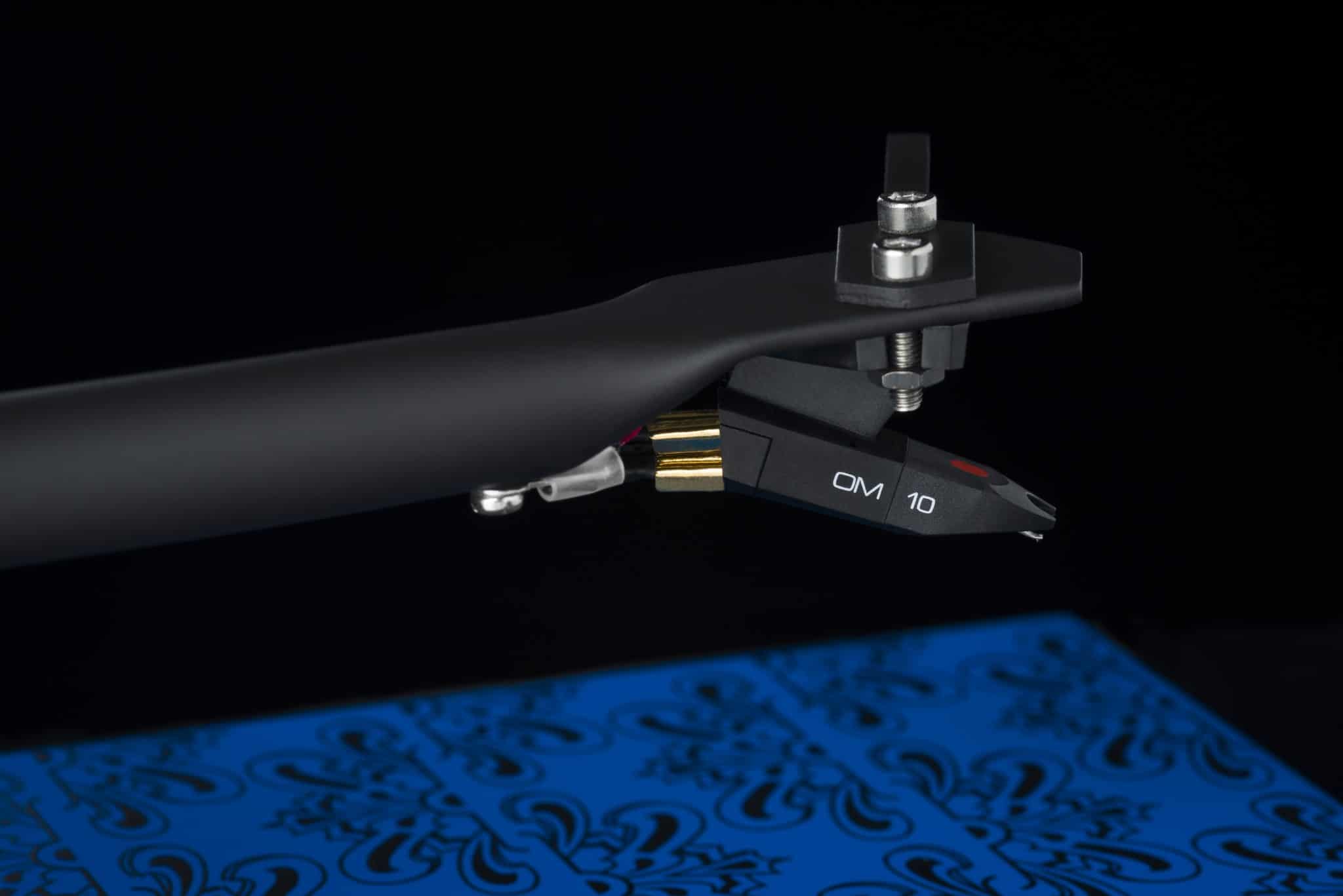 The blue MDF plinth boasts a vintage print to the top-panel. The iconic Sgt. Pepper's drum kit logo is printed in the middle of the plinth. The frosted matte acrylic platter reveals the drum skin print underneath.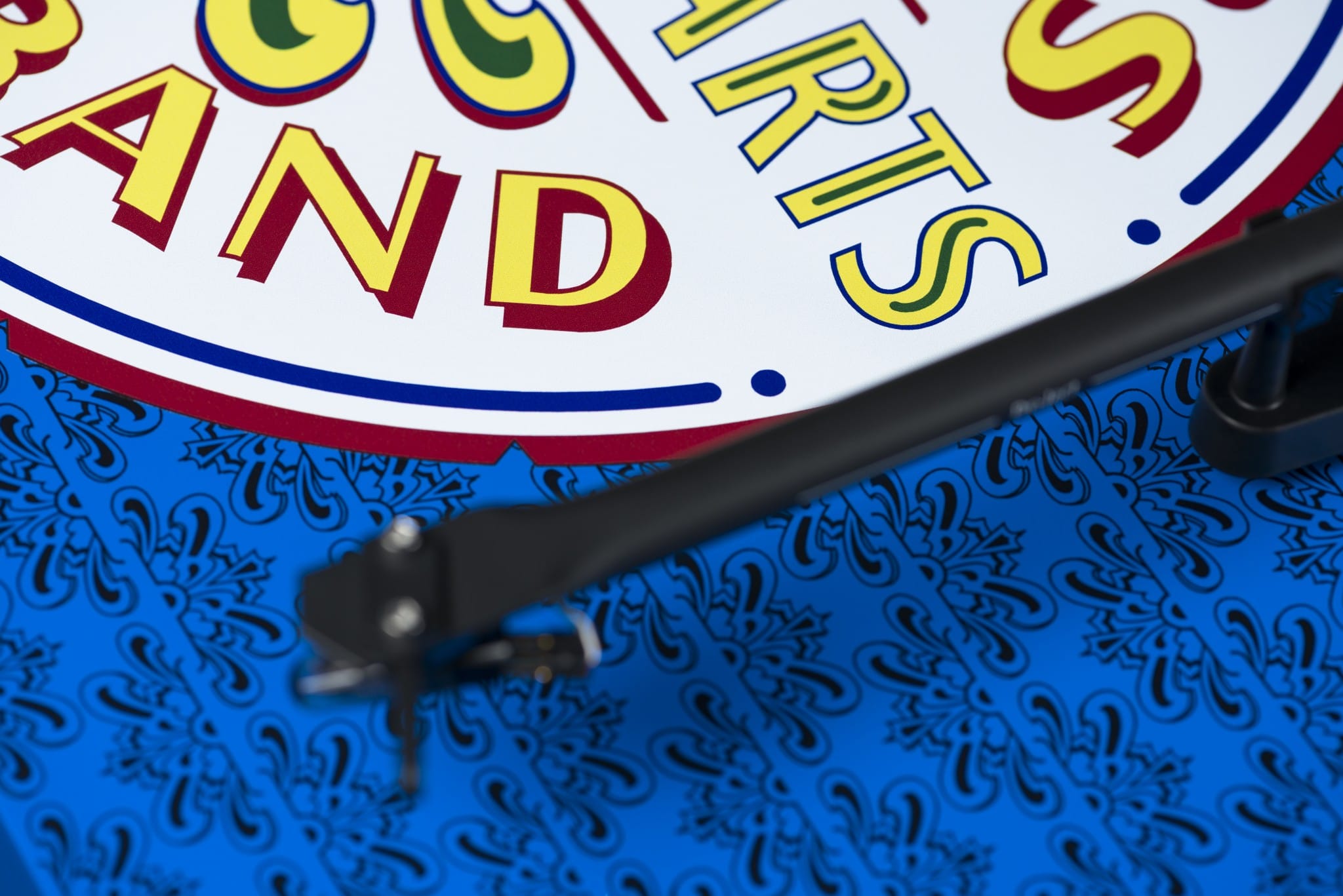 Aside from the cosmetic differences and the inclusion of an acrylic platter, all other characteristics of the turntable match the Essential III design, including the the 8.6" aluminium tonearm with Ortofon OM 10 cartridge.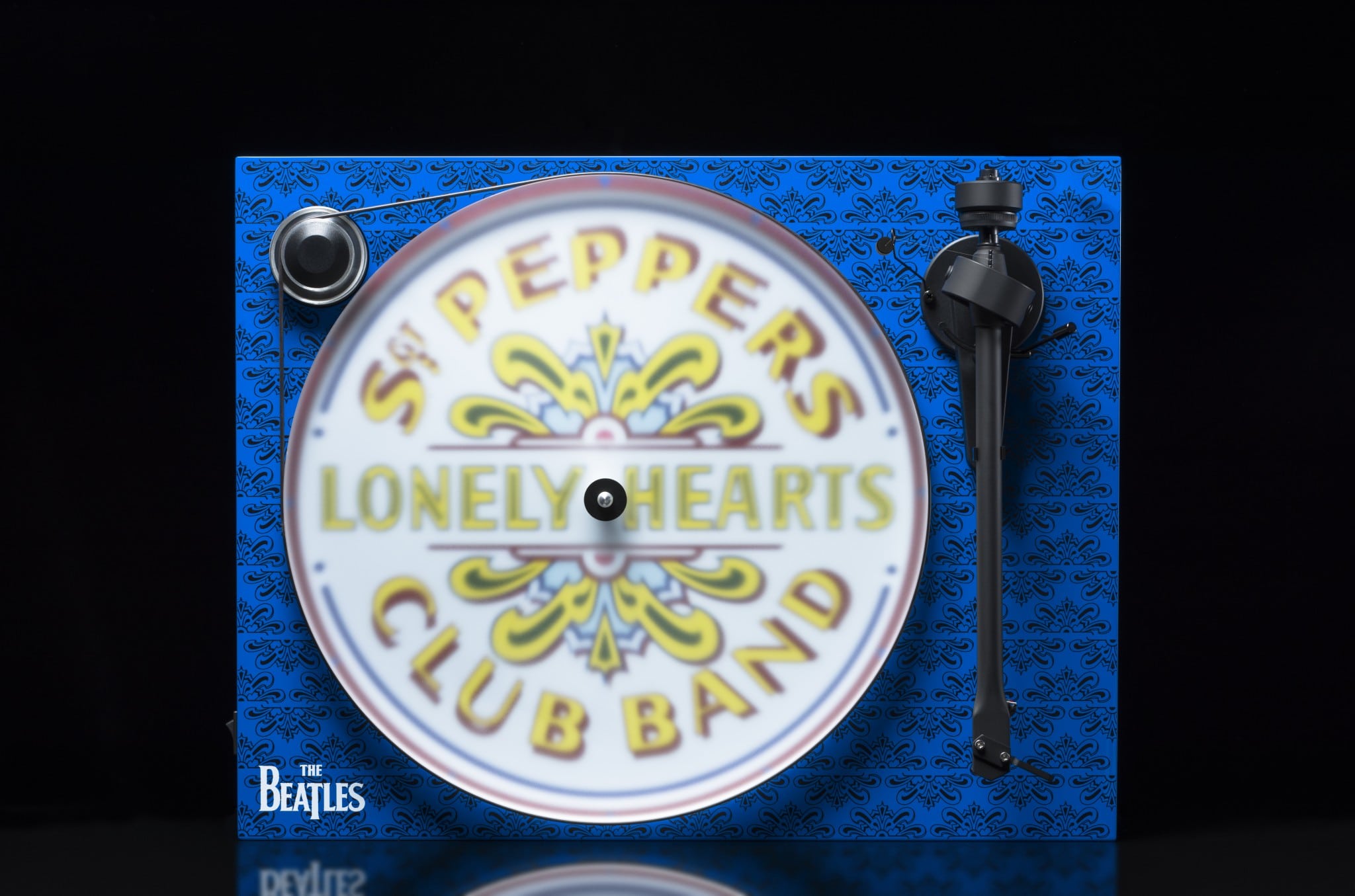 Available from late-May 2017, the price is  £429.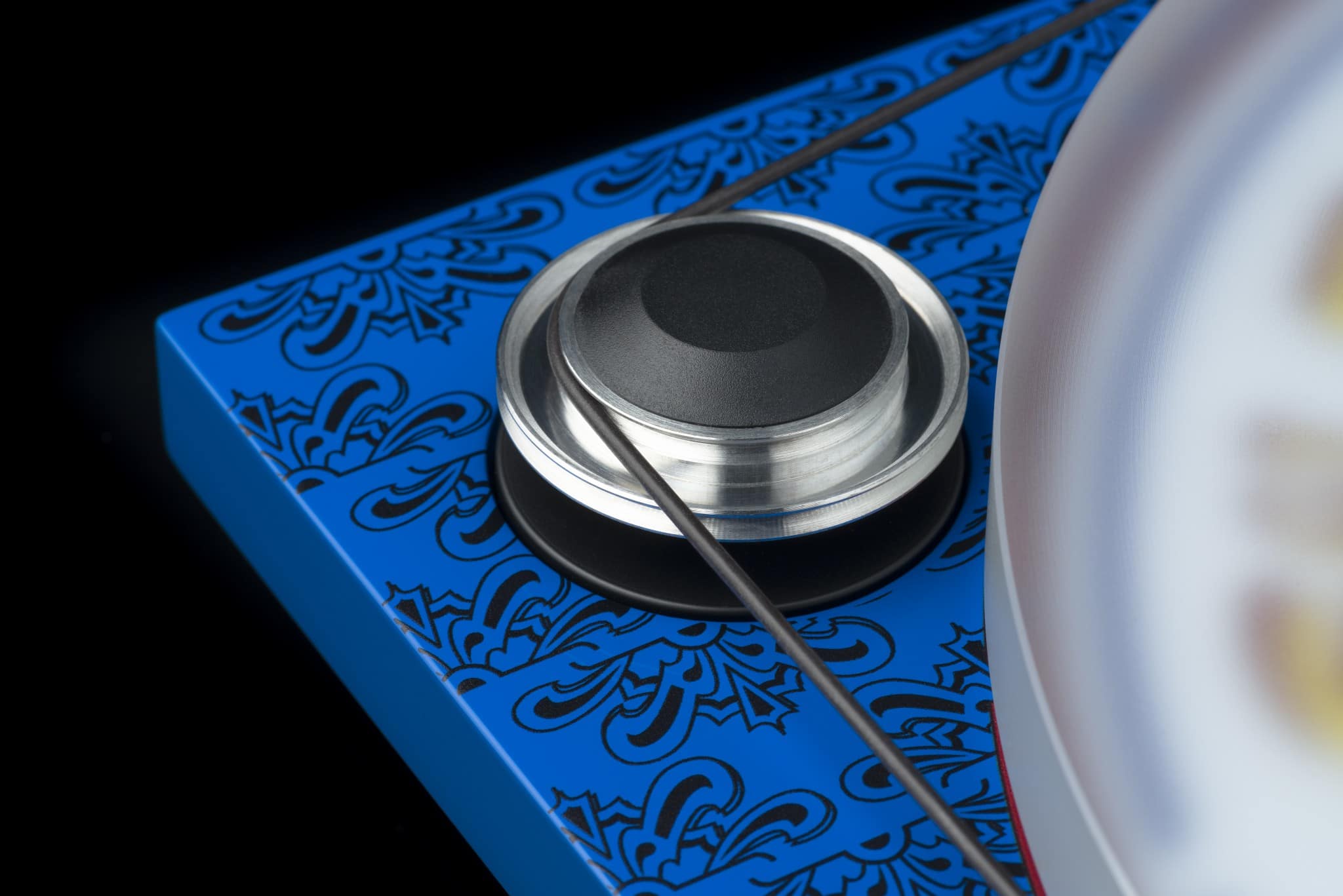 For more information, call 01235 511166 or click henleydesigns.co.uk