The Article
Prism Callia DAC supports PSCM and DSD
5th May 2016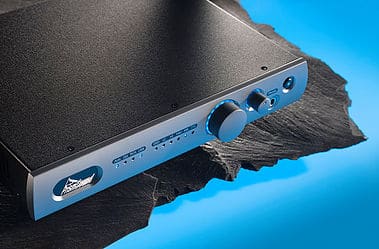 A new PCM- and DSD-capable DAC, pre-amplifier and headphone amp that includes USB (UAC2 over USB 2 or later), Coaxial RCA Phono (supporting S/PDIF and AES3-id or AES3 with suitable adaptor) and S/PDIF OPTICAL equipped digital devices.
For analogue audio outputs, Callia offers both balanced XLR as well as unbalanced RCA phono connectors on the rear panel. The output volume can be set via the volume control in order to use the Callia as a pre-amp straight into a power amp or optionally fixed for use with integrated and pre/power combos.
Headphone users are also catered for with a separate volume control potentiometer. The low impedance of the headphone output makes it suitable for use with virtually all headphone types.
Digital signals up to 32-bit/384kHz (USB only) are catered for, alongside DSD processing. Price will be £1,495. To learn more, click on www.prismsound.com or call 01353 648 888