The Article
Powerstation Mains Block From iFi
7th August 2019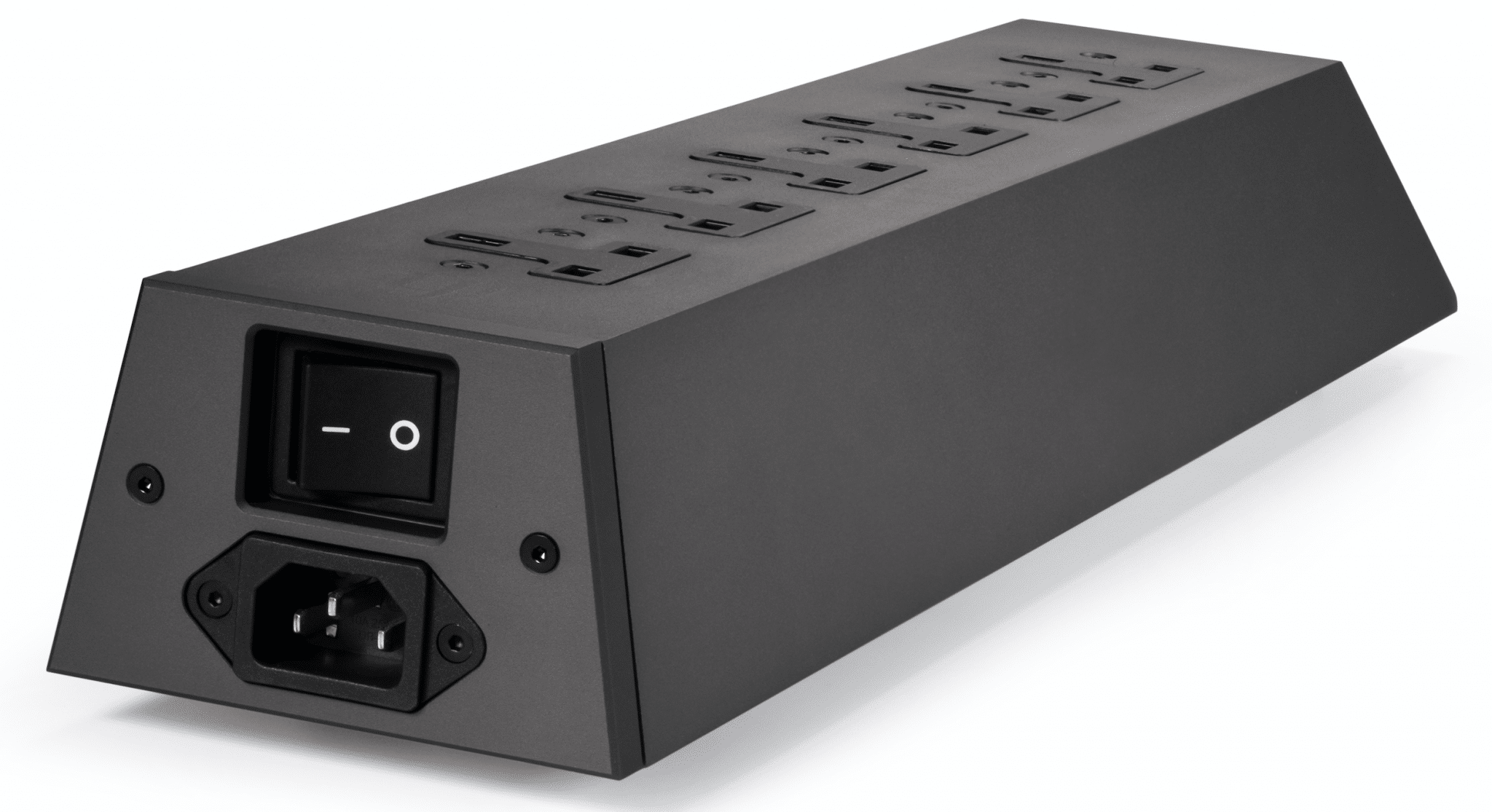 The units includes the company's proprietary Active Noise Cancellation in a whole-system, six-outlet mains solution
Active Noise Cancellation II uses inverse noise current to cancel out the noise in the mains signal, "The way this works is not unlike the technology in noise-cancelling headphones," said the company. "Noise in the mains supply occurs at different frequencies, depending on the cause. Passive noise reduction systems are effective at the top end of the frequency spectrum but tend to be less so at lower frequencies. In addition, passive systems need large capacitors to be truly effective, which make the best such products bulky and expensive."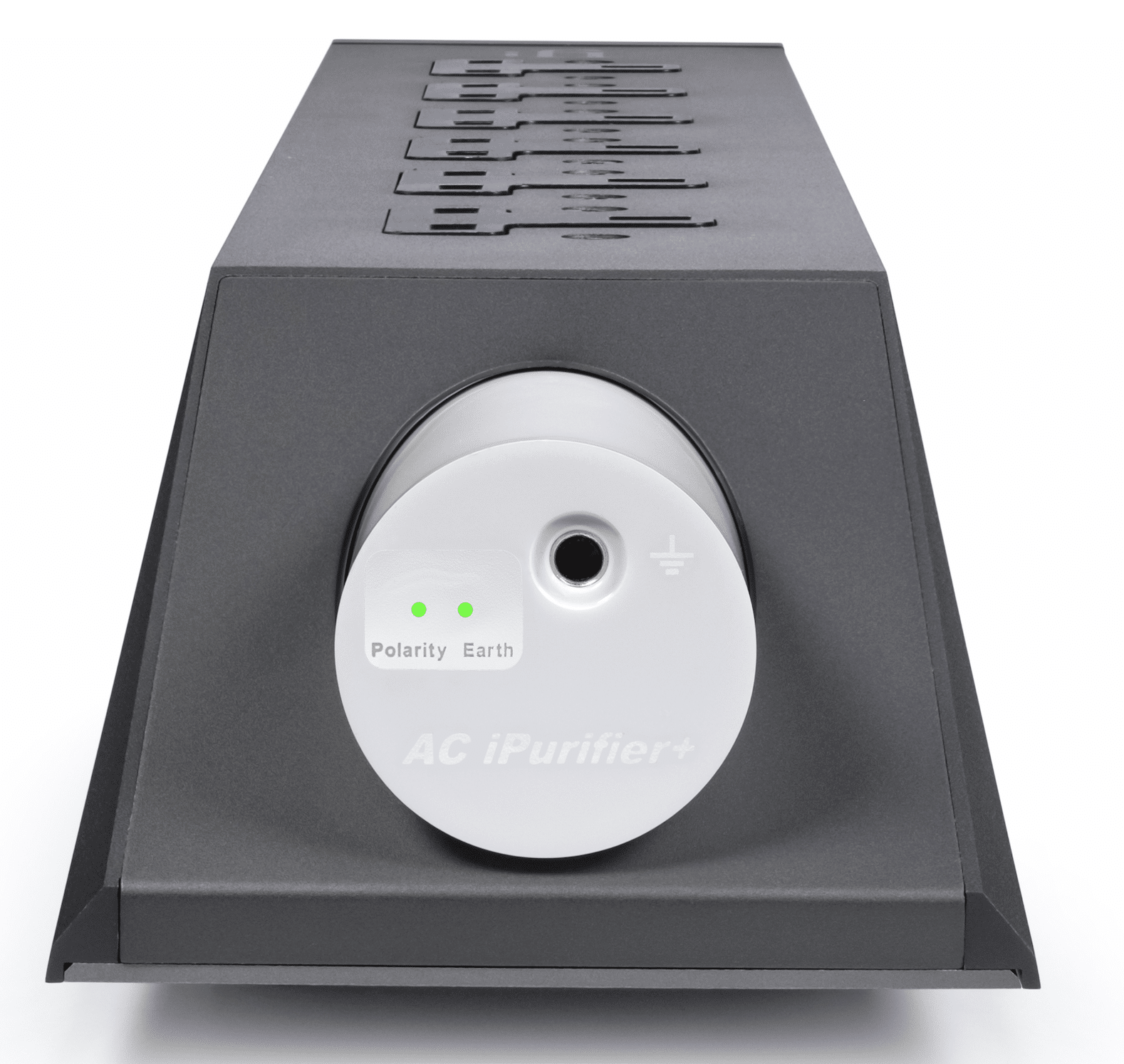 The Active Noise Cancellation II is coupled to additional passive filtering on each outlet, aimed at wireless transmission systems. 
The PowerStation's diagnostics system indicates both correct polarity and whether the system has a ground/earth in place. iFi calls this circuit Intelligent Ground because, "…it will not create a ground loop (a common cause of buzz or hum) even if the system is already earthed."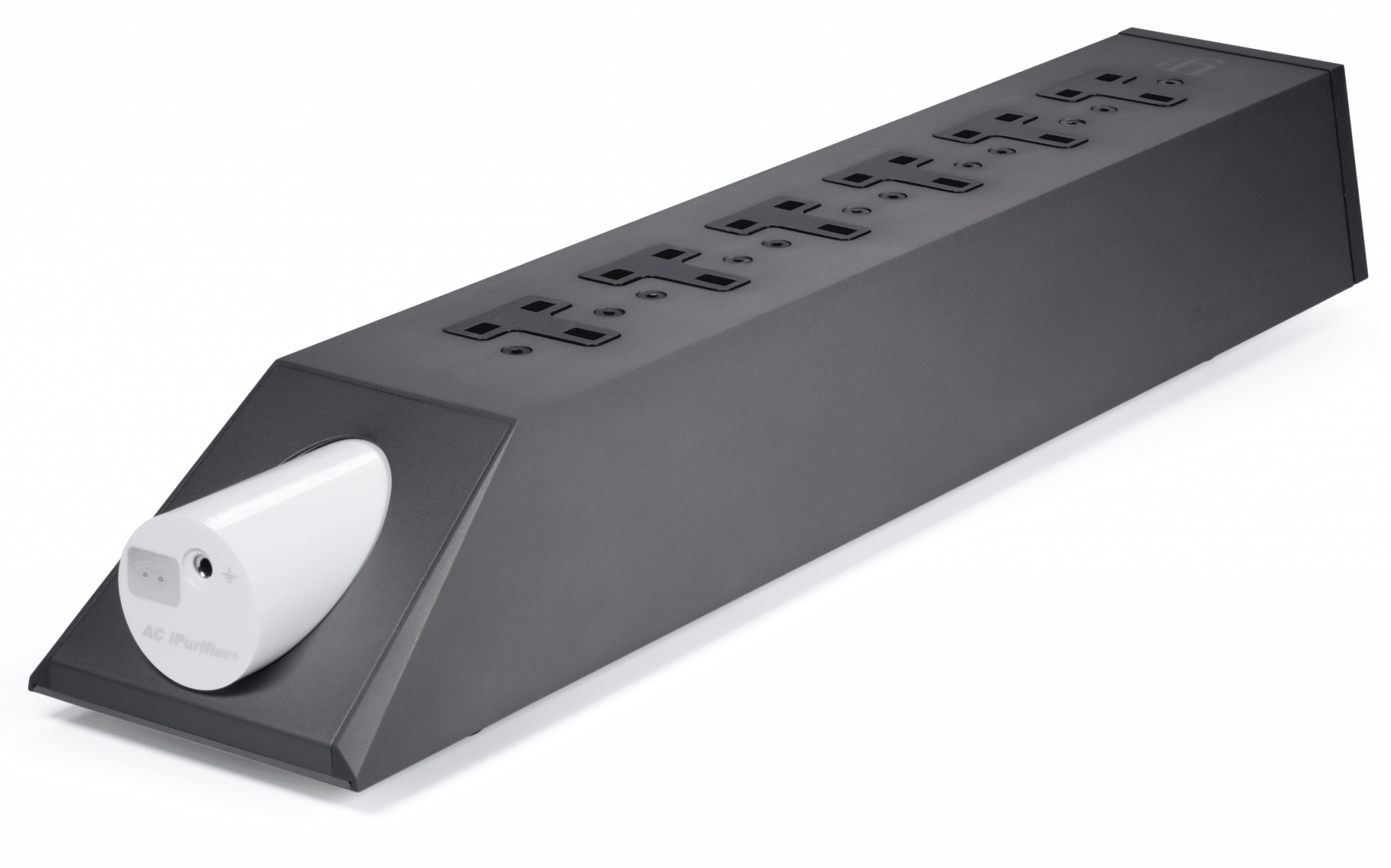 The  block also guards the connected equipment from spikes and surges in the mains supply. If the protection circuit is triggered, the PowerStation will only reboot once it is safe to do so.
The PowerStation case is constructed from dark anodised aluminium. Inside, each of the six mains outlets is independently isolated in its own chamber to prevent differential mode cross-contamination, with the addition of strategically placed EVA (Ethylene Vinyl Acetate) to damp vibrations.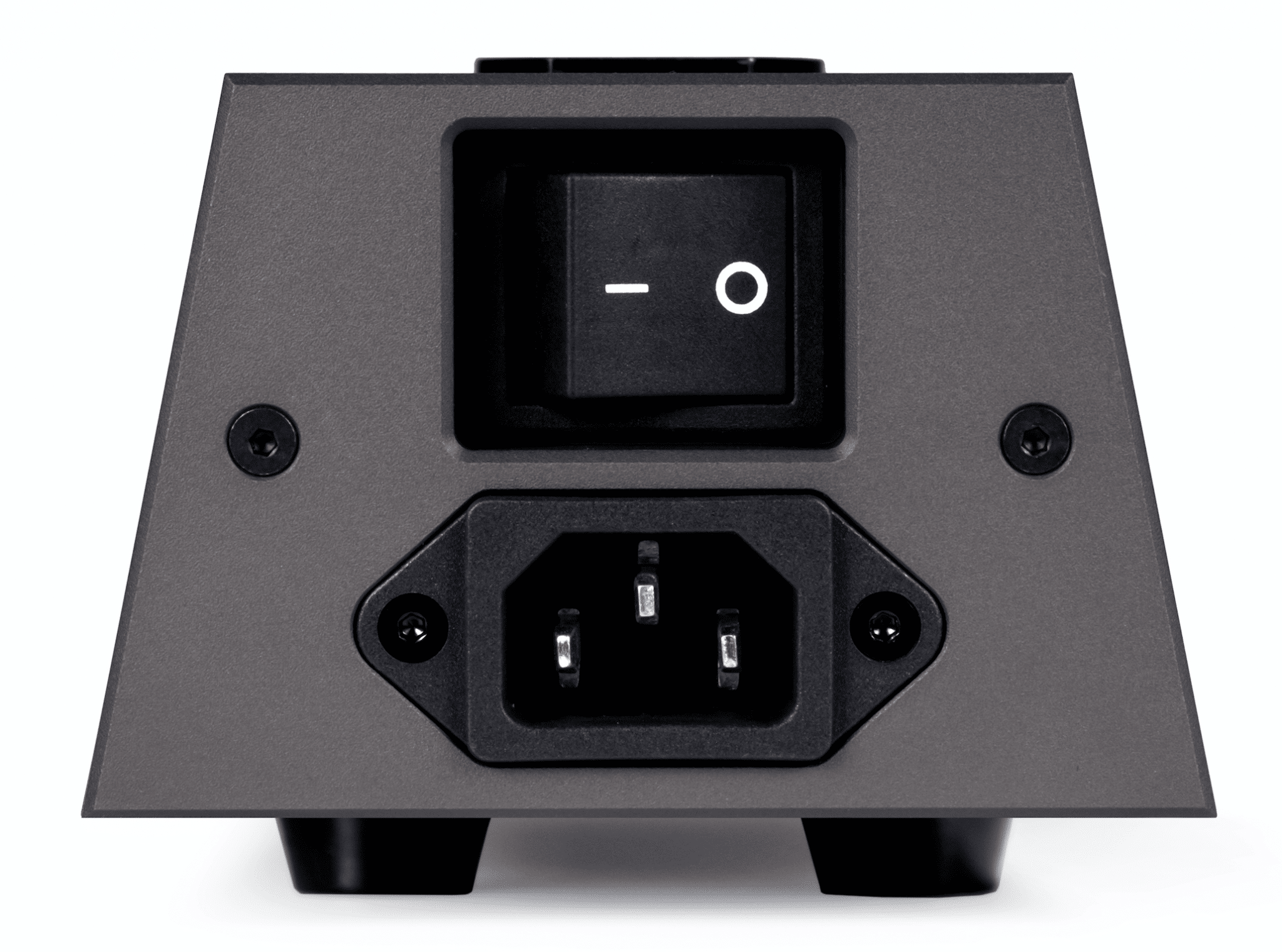 PurCopper – a form of 99.9999 per cent pure OFHC (Oxygen-Free High-Conductivity) continuous-cast copper – is used too. This includes heavy-gauge internal wiring with multi-layered polymer insulation, solid PurCopper busbars and the conductive elements of the AC outlets themselves.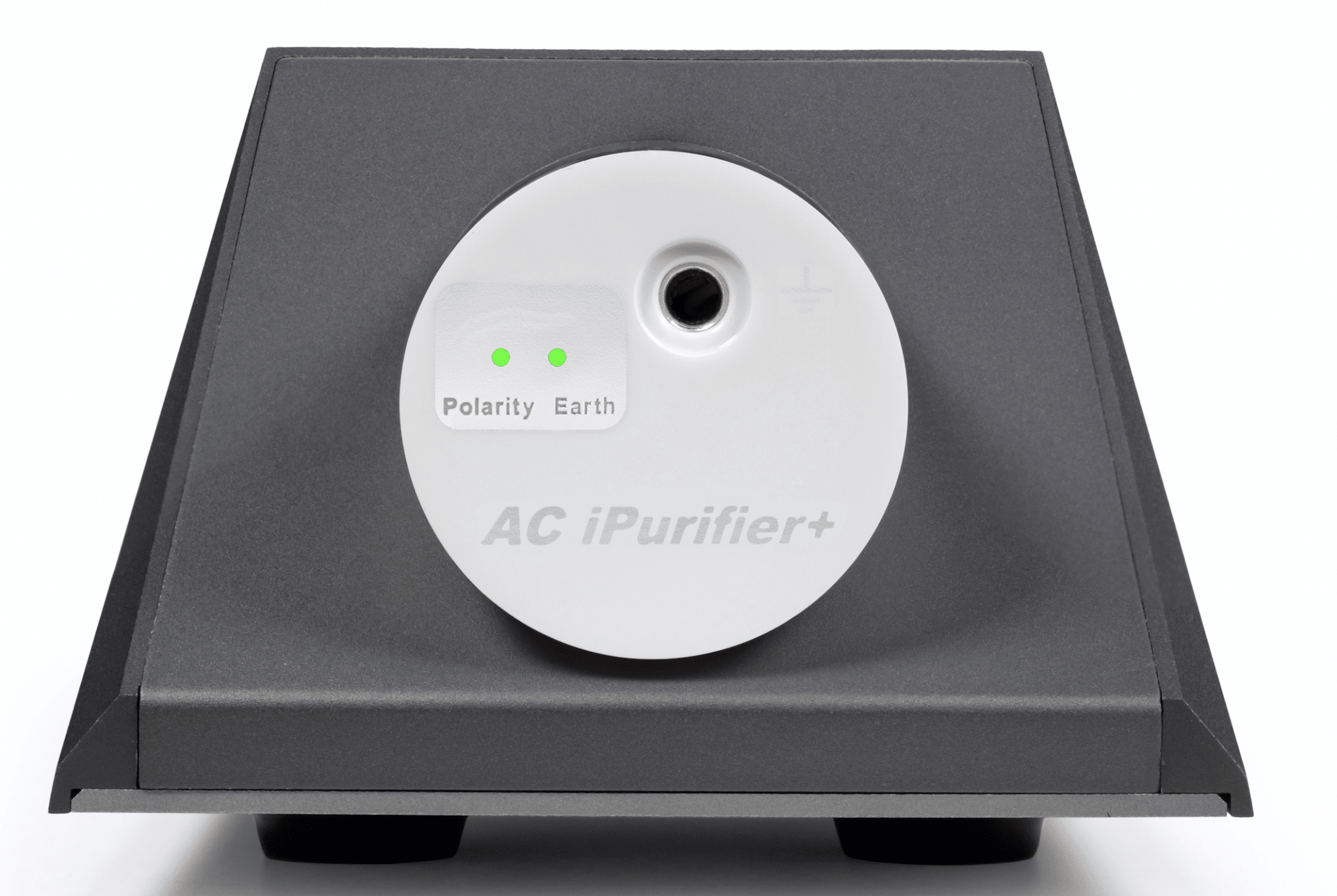 Available from August with a choice of four outlet types to suit the UK, EU, USA/Japan and Australia. Price is £499.
To learn more, click www.ifi-audio.com
[Don't forget to check out my Facebook Group, The Audiophile Man: Hi-Fi & Music here: www.facebook.com/groups/theaudiophileman for exclusive postings, exclusive editorial and more!]