The Article
Panasonic Launches The SC-UA3: It's terribly, terribly Urban
18th February 2017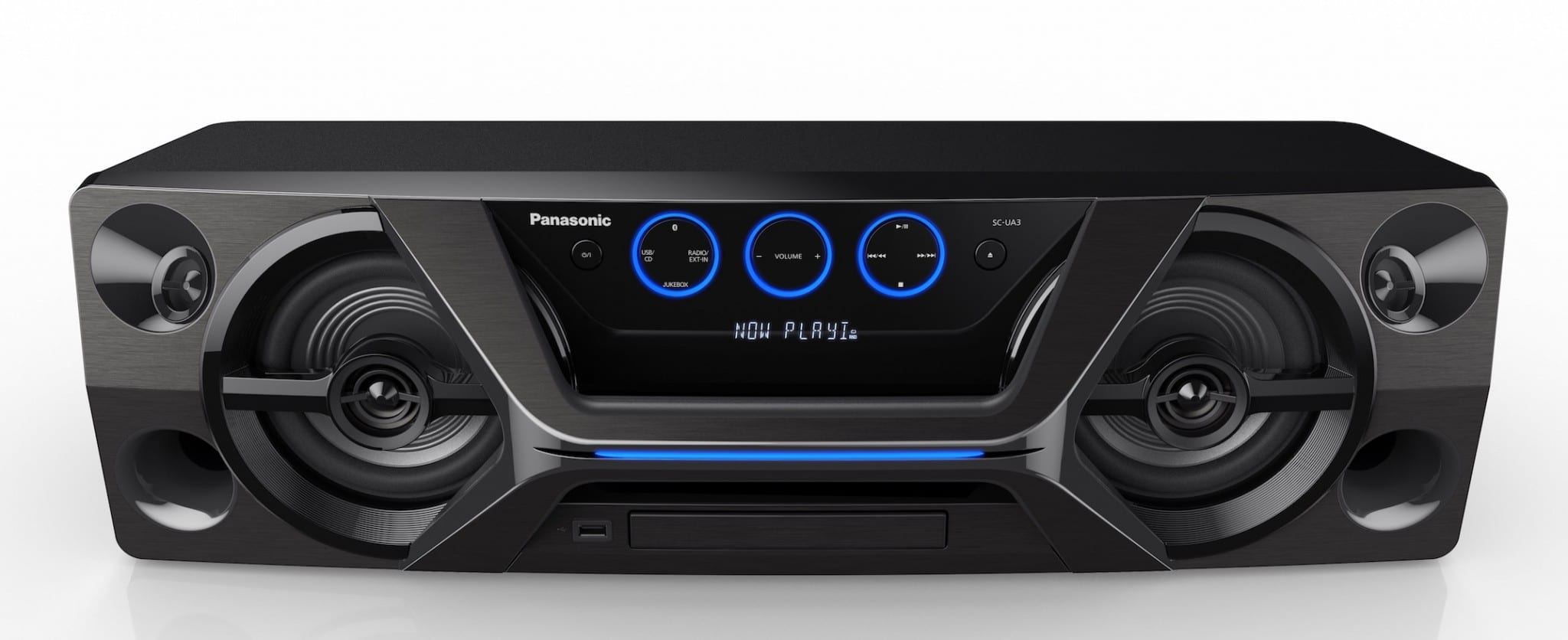 The UA3 boasts a powerful amplifier, of 300W. Although it's not battery powered, it's easy to move from room to room or even outside the house
The all-in-one design of the UA3 provides multimedia capabilities with Bluetooth connectivity and a USB port for linking to audio from a smartphone, tablet or other device.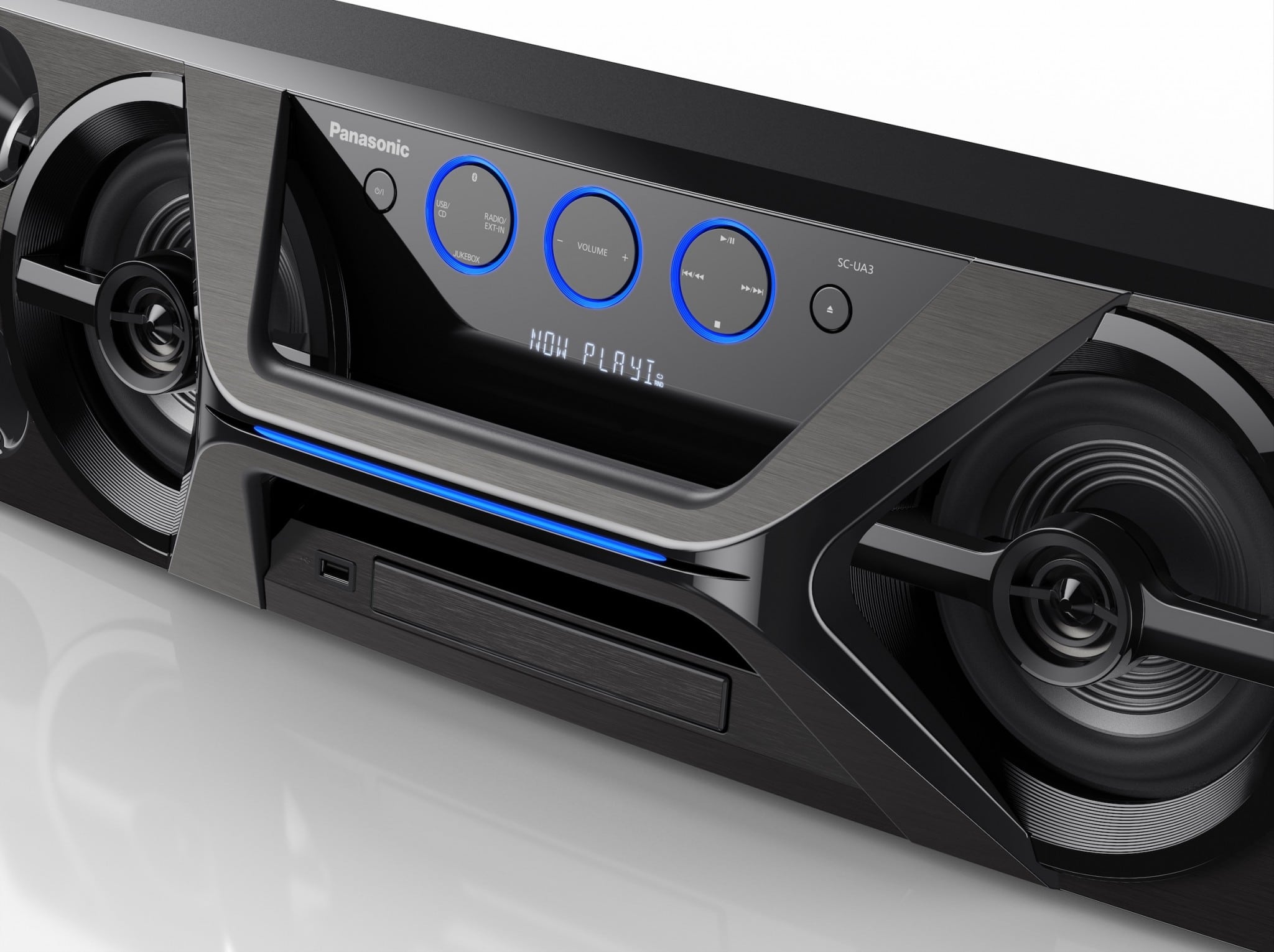 The system allows users to play music from a variety of sources, including Bluetooth, USB, CD and radio, and adjust sound with its Local Preset Equalizer.
The distinctive rear honeycomb structure, "…enhances rigidity, while the Trapezoid Cabinet and Aerodynamic Port – with its optimised aerodynamic design – reduce resonance," said the company.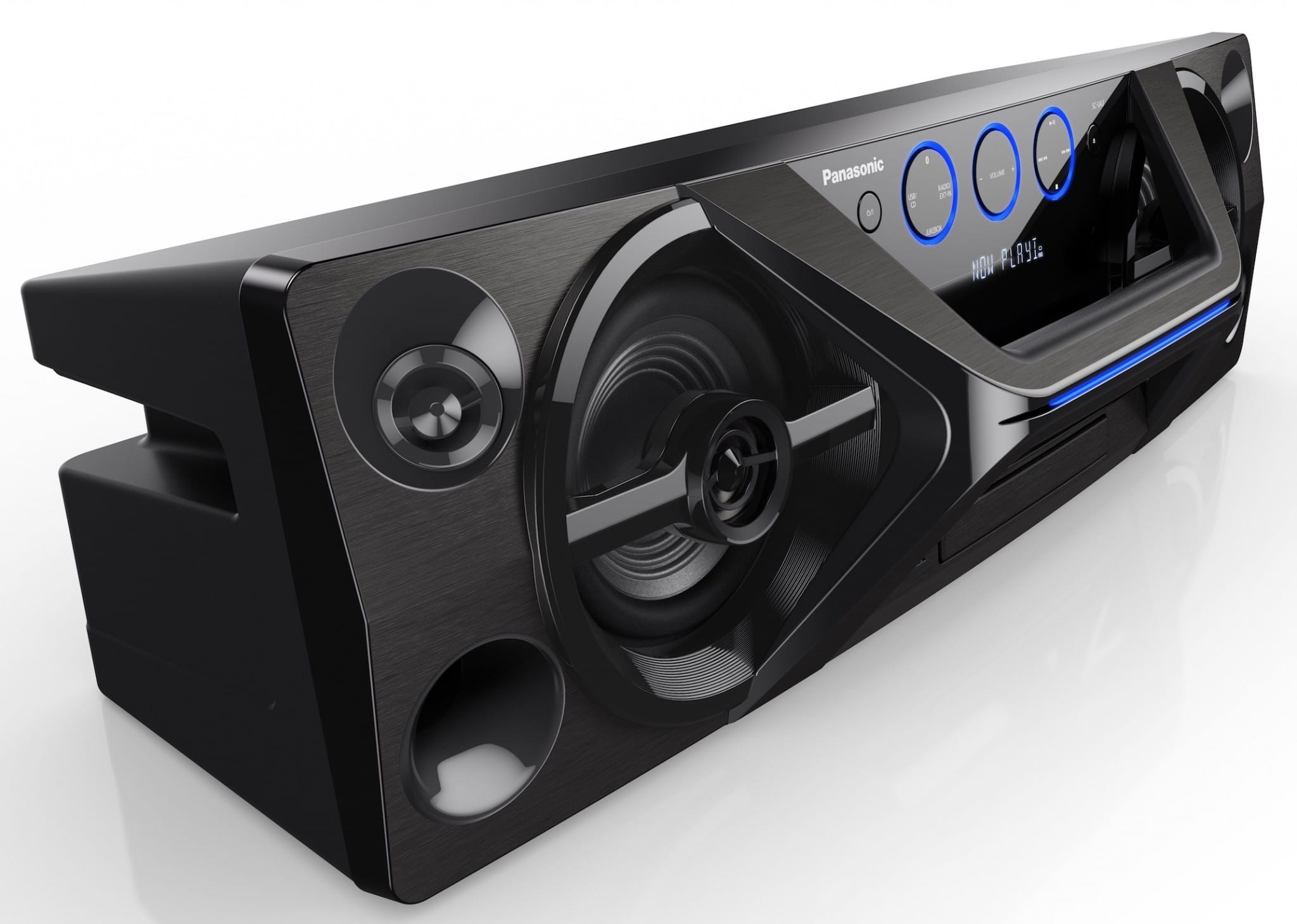 Panasonic has added two tweeters to the corners and forward-facing tweeters are found on both the left and right sides. Apparently, the four tweeters and 'Aerodynamic Port' (on the left and right), "are aligned".
The UA3's compact design has a matte finish on the sides with the hairline edge of the upper section. Fan-shaped Woofers are included. The central buttons are backlit and the line running along the handle is also illuminated. Price is £TBA.