The Article
Oriton Audio Hunter Green Interconnects: Crystal Clear Sonic Waters
22nd August 2017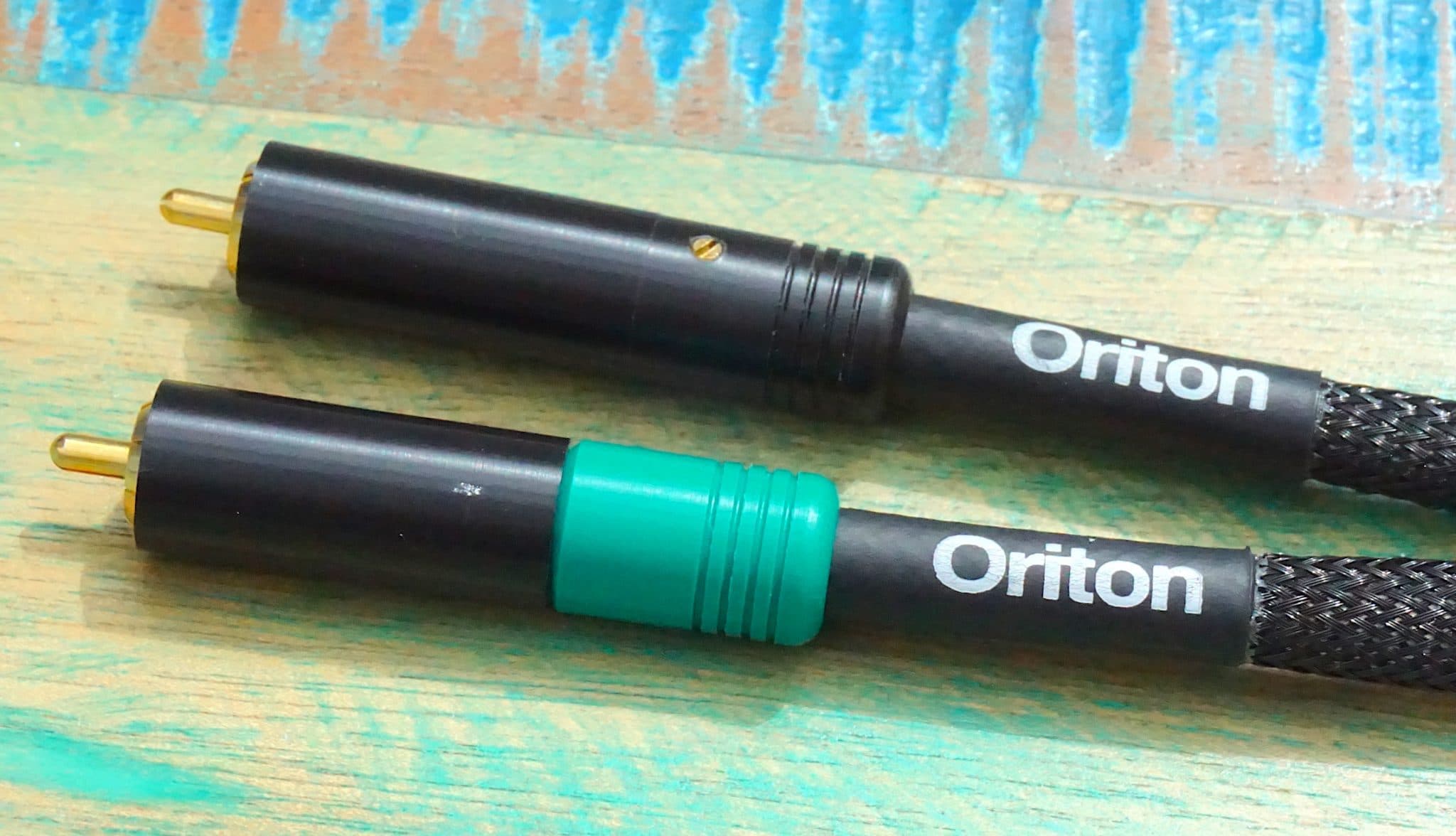 Interconnects have been rather neglected of late, Paul Rigby corrects that immediately by reviewing Oriton Audio's new Hunter Greens
Hand built at the Oriton factory in South Wales, the cables feature low loss silicone insulation in an attempt to lower dielectric absorption plus hgh quality PTFE insulation. Oriton adds its own proprietary vibration suppression materials used, says the company, "…to reduce audible cable distortion by limiting the effects of vibrations travelling through the conductor which can cause distortion to your music."
That is allied to ant-RFI/EMI technology and re-engineered inhouse, gold-plated RCA connectors with plastic outer shells for the RCA connectors which, says the company, "…reduces capacitance."
SOUND QUALITY
Connie Francis' original pressing of Sings Bacharach and David (MGM) from 1968 began the sound test as she performed in front of a full orchestra.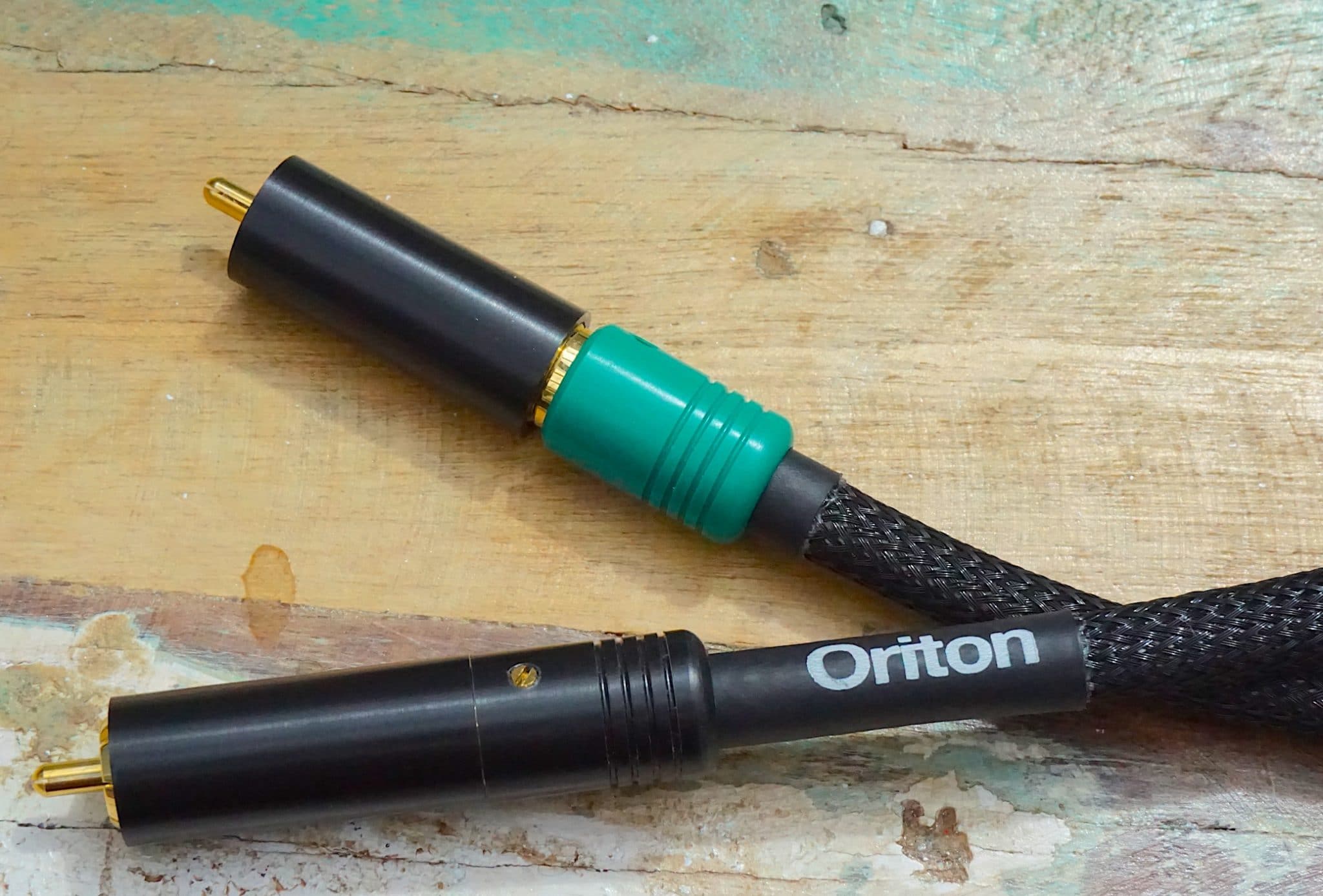 My first impression was how tremendously clean and open that sound was. Francis never sounded as bathed in clarity as she did here. Her presentation was clear in which enabled the expressive nature of her voice to be heard. I did notice a cool, even slightly solid statuesque aspect of the midrange which meant that crescendos did offer a slight edge. Nothing nasty, not bright but moving a touch towards the crisp aspect of the midrange frequency.
The clarity across the soundstage also enhanced the performance of the piano and the brass section. The latter offered a cooling brass tone with an open aspect while the piano was light on its feet, bouncy, sprightly even. The treble was also delicate and fragile with an array of subtleties that brought the cymbals to life as it did to the sharply strummed guitar that was set into the centre of the stereo image. The instrumental separation was notable in providing breathing room for each instrument to do its stuff. Yes, the bass could have been a touch more articulate and organic but there was plenty of information on offer here to make up for that, as the cables shone a light on the lower frequencies. This meant that even low key areas of this part of the mix was lifted towards the ear for examination.
Next was a more contemporary pressing and the high energy sounds of Die Werkpiloten via Germany's Vinyl on Demand label from 2012.
This was a better recorded piece and I felt that I could happily raise the gain to compensate. This album is full of drum-heavy tracks with multi-layer synths plus organic guitars. The result? I've rarely heard such snaps and clean cut drums from cables at this price point. It was fascinating. It was as if the drums were carved from ice, such were their transient speed, power and impact. More than that, they never dared to bloom across the soundstage which meant that even minor and subtle synth details were successfully picked up. That midrange coolness remained on some of the synth effects but the overall effect was one of richly presented music flowing across a busy and multi-layered soundstage. Vocals were both articulate and precise while guitars has a crisp and detailed response.
CONCLUSION
These cables appreciate quality recordings and will respond well to a top quality mastering/pressing. The cooling aspect of the midrange is not offensive and falls down to personal taste but it does provide immense clarity and the revelation of tiny details within a typical mix while dynamic bass for the sonically converted fan has to be heard to be believed. An impressive design that should be on any high-end cable demo list.
---
ORITON AUDIO HUNTER GREEN INTERCONNECTS
Price: £475 per metre
Tel: 01633 549 530
Website: oriton.co.uk
---
GOOD: clarity, spacious midrange, bass impact, focus, precision
BAD: cooling midrange might not suite some tastes
RATING: 8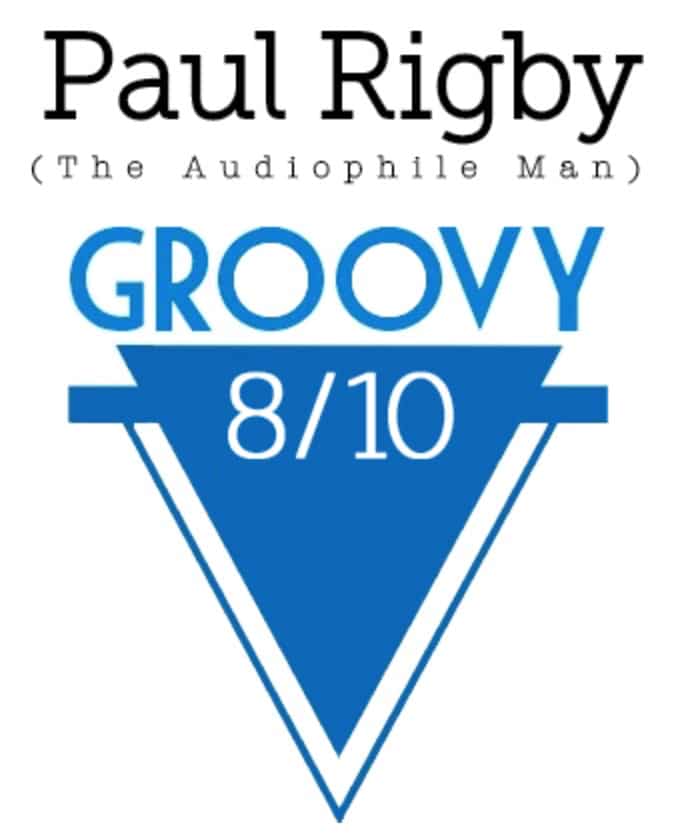 ---
REFERENCE
Origin Live Sovereign turntable
Origin Live Enterprise 12" arm
Transfiguration Proteus cartridge
Leema Essentials CD player
Benchmark DAC2 HGC
Icon Audio PS3 phonostage
Aesthetix Calypso pre-amp
Icon Audio MB845 Mk.II momoblock power amplifiers
Quad ESL-57 speakers [One Thing modded]
Vertex AQ cabling
Tellurium Q Ultra Black interconnect cables
Harmonic Resolution Systems Noise Reduction Components
All vinyl was cleaned using an Audio Desk's Ultrasonic Pro Vinyl Cleaner