The Article
A MAGNUM OPUS? THE NEW DAP THAT HOPES TO BALANCE PRICE AND PERFORMANCe
27th August 2016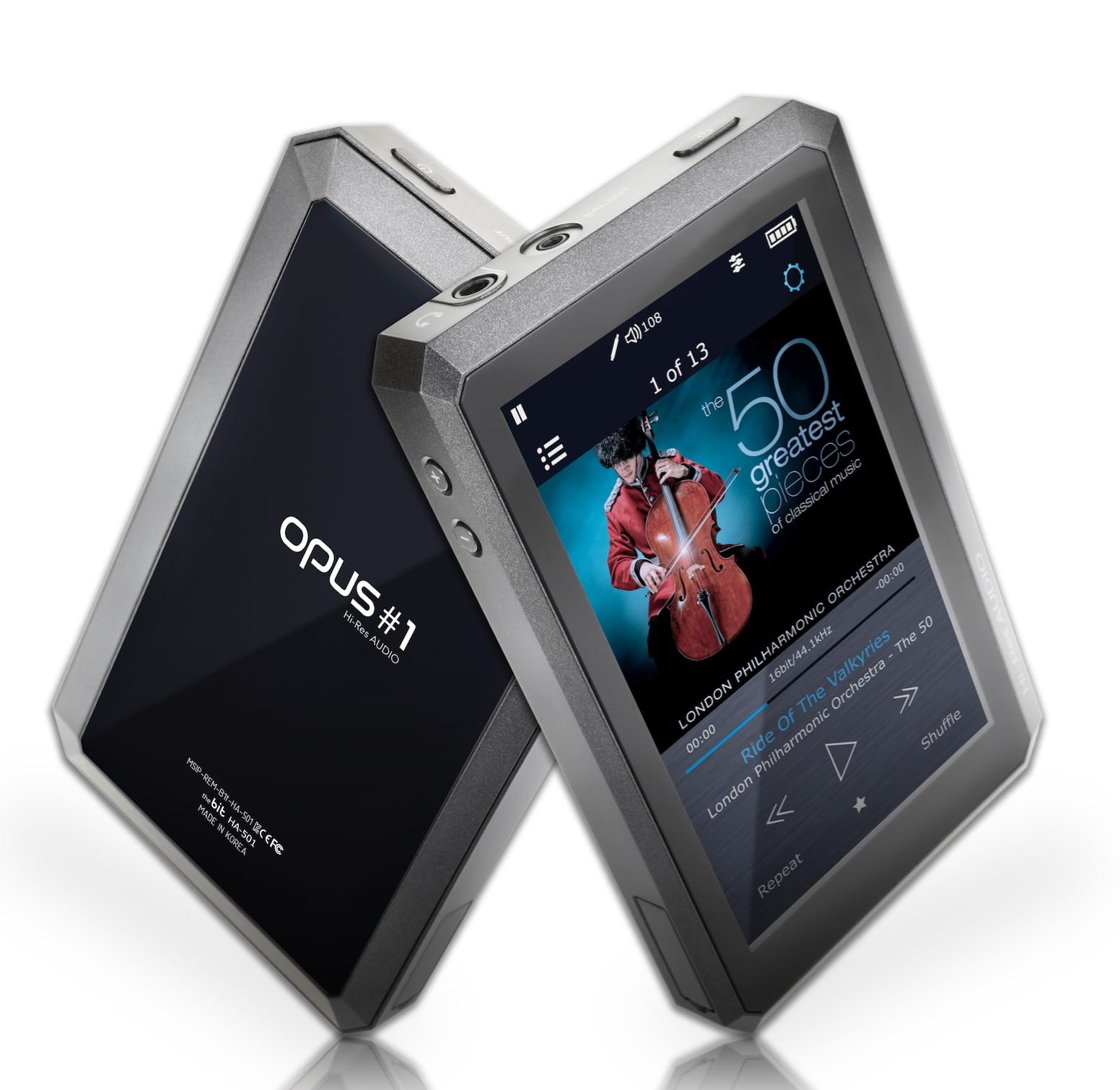 Next in line off the seemingly endless conveyor belt of new Digital Audio Players, Paul Rigby reviews the dual DAC, microSD backed, ARM Cortex A9-driven, Opus #1
Possibly the hi-fi technology of the moment, the sector that is generating the most excitement, the digital audio player or DAP, as a genre, is forging forward at a high pace. Astell & Kern seemed to generate all of the initial excitement but many more manufacturers have joined the fray to create a plethora of models and intriguing variations on the same theme. Now, the market is packed with choice and this model from a company of ex-Samsung employees called thebit (All lower case letter, folks. They believe it's clever, no doubt) is the latest DAP to hit my desk.
Which it nearly broke.
Its a big bugger (that's journalistic techie talk). In fact, it's around 23mm taller and 10mm wider and even around 4mm thicker than my Astell & Kern AK120, which I have always considered to be a bit of a brick.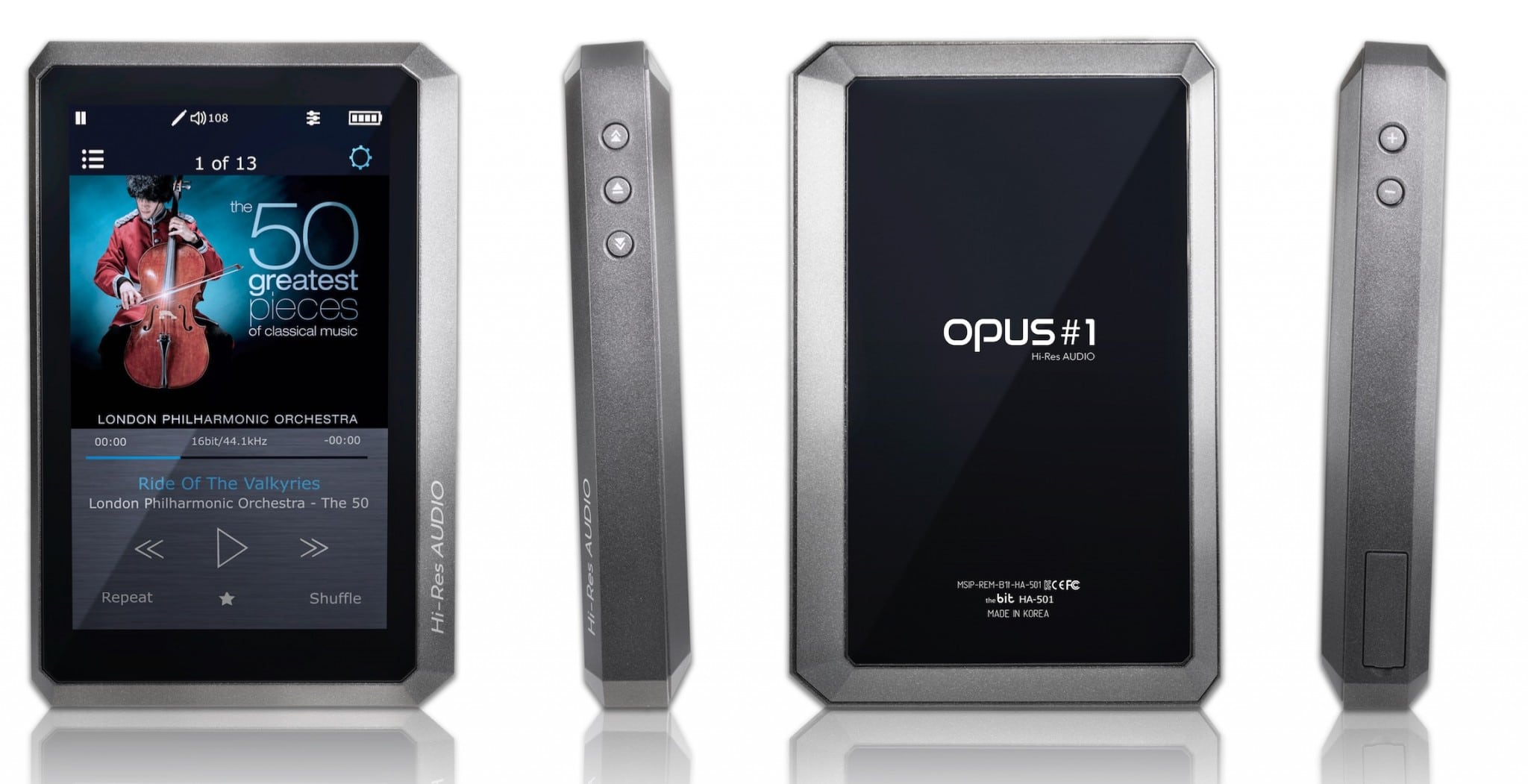 Inside, you get 32GB of internal memory plus two useful SD card slots that sit behind a flimsy cover. Each can hold 128GB microSD cards. The DAP is run on a nippy (in terms of the screen interface) ARM Cortex A9 with 1GB of DDR3 memory. Despite that, I thought the 25 second or so start up time slow, more so considering the CPU engine. Software is based on the Android OS. Other hardware includes two Cirrus Logic 4398 DACs. Just about any headphone will run from this unit as output is pretty high. The Opus will charge from a computer or an external USB port when switched off.
During play, the Opus will handle both WAV and FLAC up to 24bit/192kHz and DSD64 and DSD128. DSD is converted to PCM before play, though. You can also play ALAC, AIFF, WMA, DSD, MP3, OGG, and APE.
On the outside of the chassis is a nice, 102mm TFT screen (which is clear and good looking) of 480 x 800 pixels, a mini-headphone/optical socket plus a 2.5mm, 4-pole, balanced socket which is intriguing, tempting but useless to me, in the UK, as I have no cable to support such an output. I'd need headphones with separate earpiece leads that don't have a shared earth to be terminated in the dainty, fragile plug. I cannot test this feature, I'm afraid. Frustrating.
Bizarrely, for such a large chassis, the controls are tiny! Oh, the irony. The left side of the chassis offers two volume buttons while the top gives you the power button and the right displays the tracks transport controls.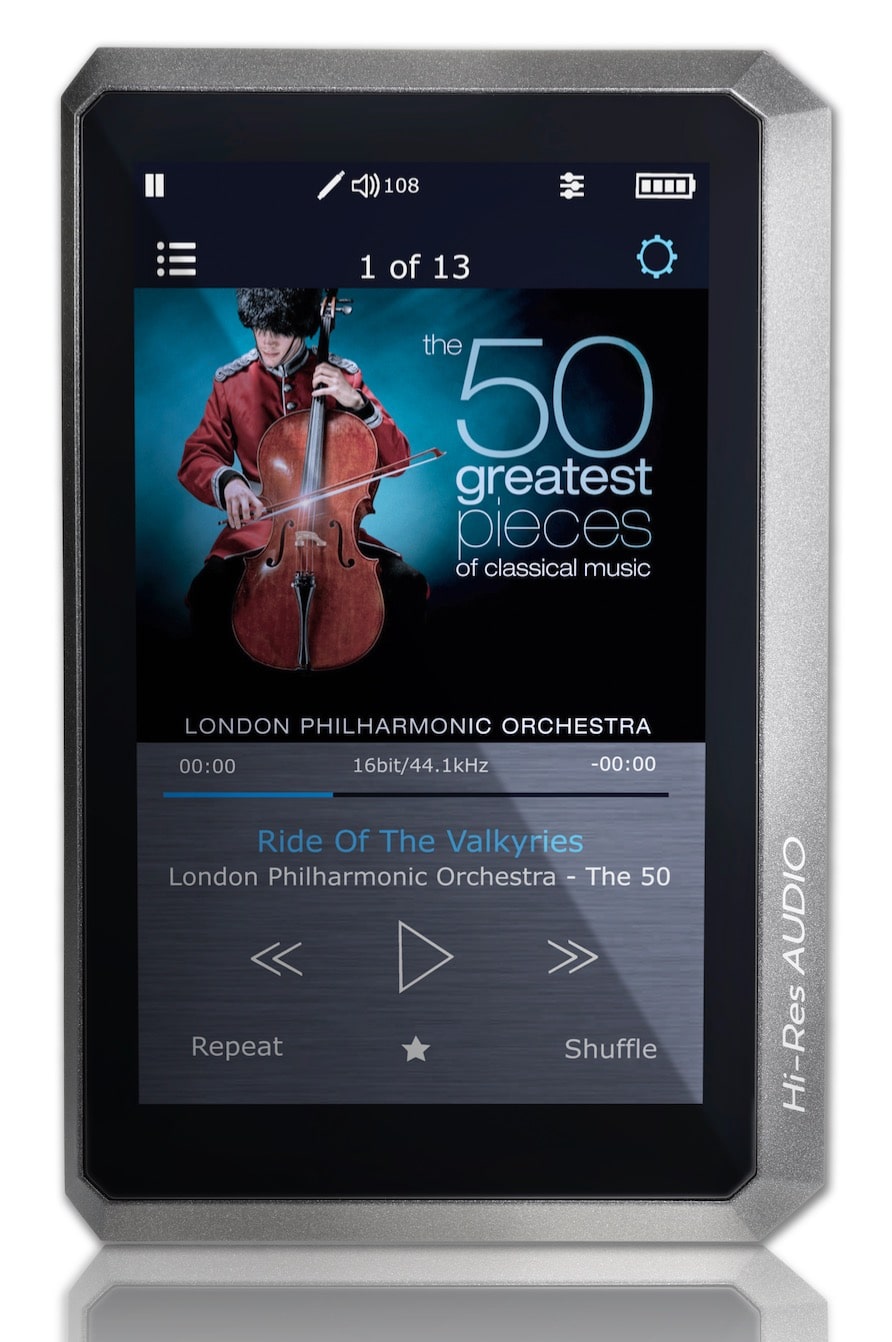 Charge time is around four hours which provides around 10 hours of play.
CHASSIS DESIGN
I'm a bit confused by the chassis design on the Opus. This 193gm hulk will be too big for many pockets and portability and ease of transport is king in this market. Even the bulky FIIO F1 doesn't sprawl like the Opus in terms of size.
I'm not sure what Opus was intending here. Was it looking for a cheap and cheerful chassis to fit a budget or was it looking for an artistic statement?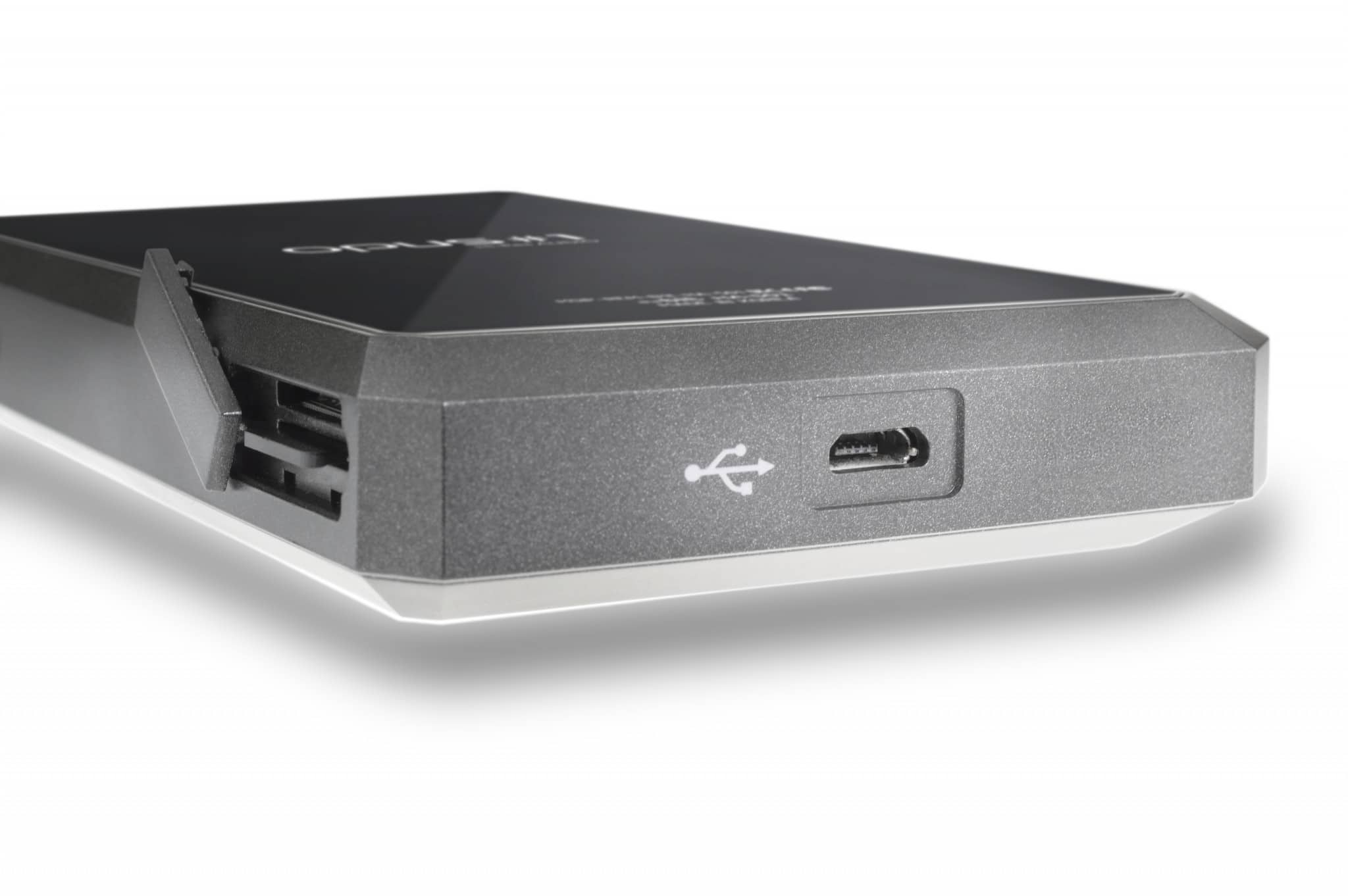 If it was the former, then the company will surely be placing a new Designer Wanted Ad in the job section of next month's DAP Monthly magazine. The design is fine…if you're looking to build a coastal defence pillbox on Omaha beach just around about the time of D-Day '44. But as a stylish DAP?
OK, maybe I'm doing the company a disservice. Maybe Opus thought it was 'doing an Astell & Kern'? That is, expressing an artistic statement. We've all seen Astell & Kern with its edgy looking, chamfered cut chassis design in and around the AK240 and its kin folk. Was that what Opus had in mind here?
The Astell approach at least has pretensions to art (misguided, brutalist architectural art, though) but to take design cues and influences from Astell & Kern is like going to a class in Victorian Manners and Decorum run by Genghis Khan.
Frankly, the Opus just doesn't cut it. No matter what (edgy) angle you take.
OPTIONAL CASE
Pushing the Opus chassis into the optional case (which costs an extra £50) also confuses me. Cases, generally speaking, are supposed to blend both functionality with protection. Would you agree?
Here, on this case, the side controls are all covered. Thats not unusual, per se, and shouldn't be an issue but the Opus case provides subtle (too subtle) guides on the case itself to give you any clue as to where to press each button through the case itself. Location of these buttons by touch is less than certain. They are unsatisfactory and far too unfriendly. To operate the Opus, with the case in place, I had to visually locate each button on the case before I pressed them.
For a protective case, I also thought that too much of the upper chassis protruded from the case itself. That is, 7-8mm of bare metal chassis is totally  unprotected and exposed. Less a protective case than an adornment, then.
I would recommend trying to locate any optional third-party model instead, although I have yet to see one.
IN USE
So, I hate the Opus #1 then, yes? Well, no. Not at all, actually. When you get down to actually using the thing, then the expertise and all of that hard earned Samsung experience begins to reveal itself. For example, the fast CPU kicks in when actually using the screen interface. Selecting on-screen features, starting/stopping tracks, moving between tracks and albums or Settings and more was slick, fast and immediate. No delay was experienced. As a music transport, the Opus is slick and smooth.
SOUND QUALITY
I plugged in my reference Sennheiser 800S headphones and selected one of the supplied tracks to test the DAP as a portable device. Selecting Level 42's It's Over as a 16bit/44.1kHz FLAC. I was impressed with the sound output, in general terms. In fact, on those same terms, the Opus provided a much smoother, easy going and agreeable sonic playback the many other DAPs I've experienced. More expensive DAPs from the aforementioned Astell & Kern, for example, can sometimes be overly precise. The Opus introduced plenty of space and air into the midrange which promoted a wide and capacious soundstage. The thing about the Opus sound quality that I loved was the fact that it never forced itself upon me. It allowed me to come to it. It didn't try to impress with high energy dynamics. From the same band, the pop hit, Something About You, offered plenty of low frequencies and slap bass, gave a rich bass punch but didn't hit me over the head with this part of the spectrum, a failing that often leads to listening fatigue. Not here, the Opus presented a solid low end with a measured confidence.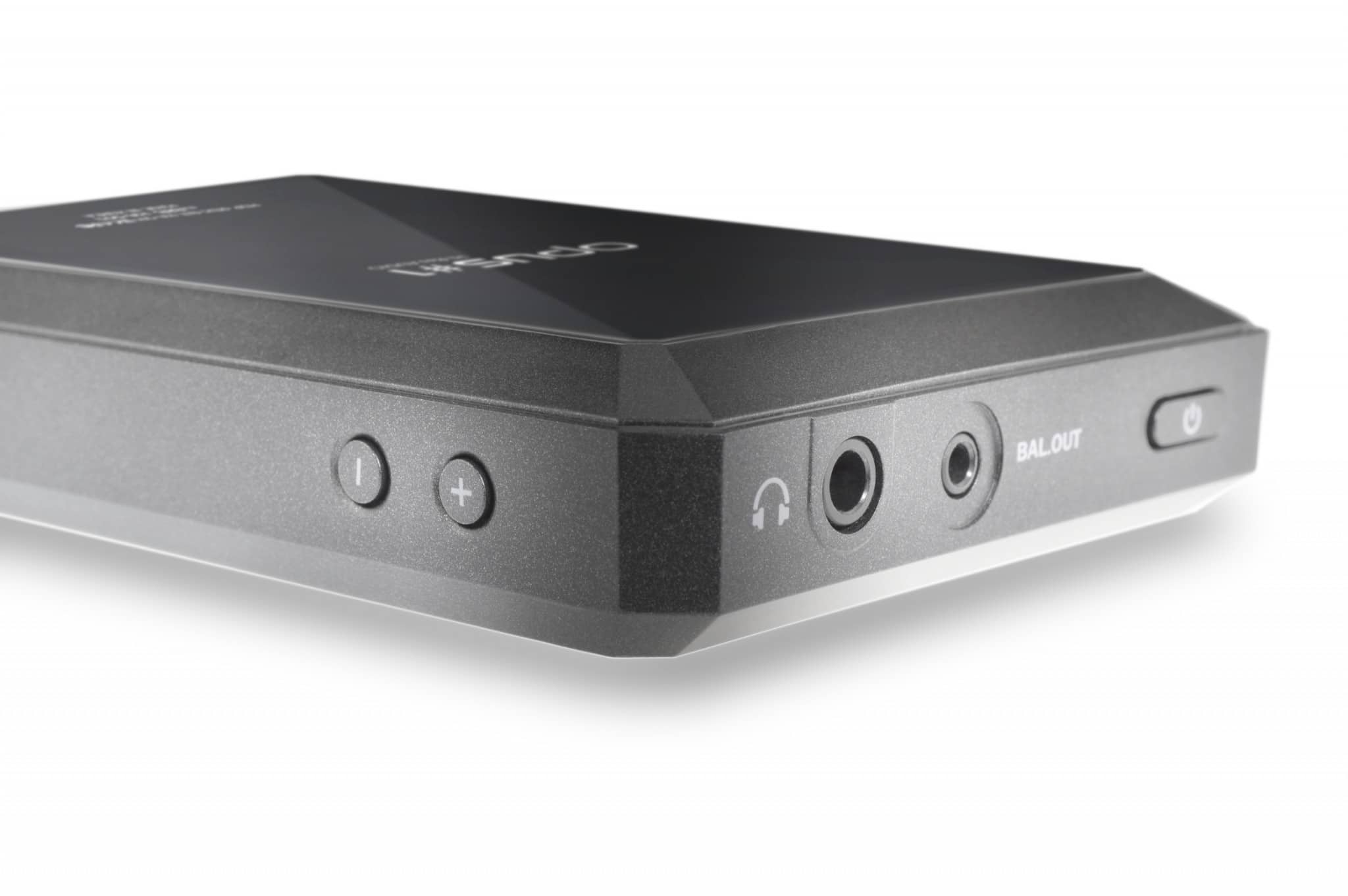 I then used the Opus as a digital source for my main reference system, connecting it to my Benchmark DAC2 HGC via an optical cable. Playing Dire Straits' Money for Nothing at 24bit/88.2kHz, the usual clinical brightness on the upper mids was removed by the Opus but there was a slight restriction in dynamic reach. Not exactly a veiling but just a lack of extension. Detail remained present with a sense of transparency over lead guitar and vocals that was both pleasant and easy on the ear while bass, although lacking punch, offered mass and weight that gave the track a sense of foundation.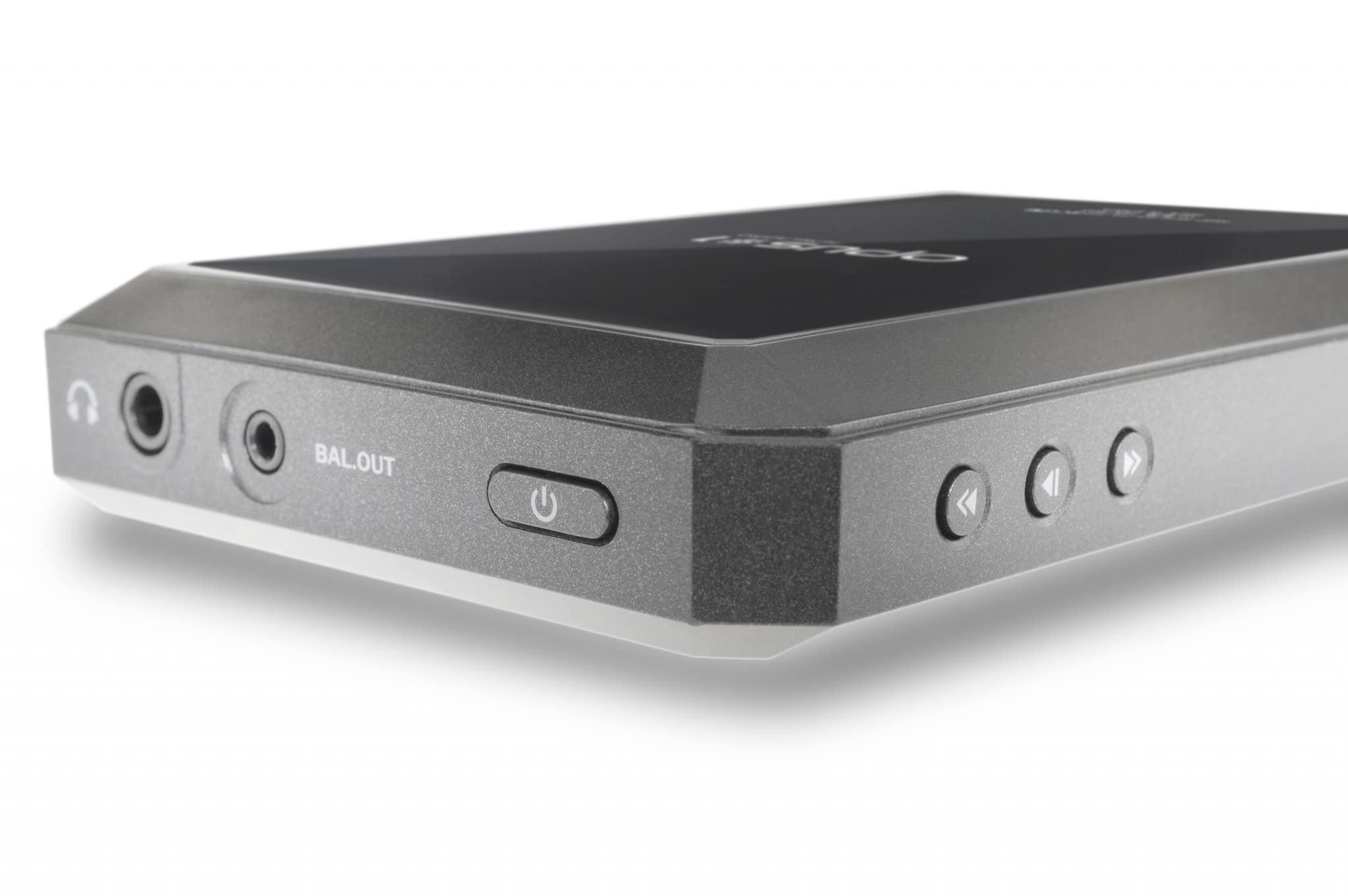 Similarly, Bob Marley's I Shot the Sheriff at 24bit/96kHz provided smooth midrange noises via the Hammond organ and the lead vocal, without too much insight from the higher pitched backing vocals or the secondary percussion. Bass guitar was rhythmic and easy to follow while the general presentation was supremely musical. It was difficult not to tap the toes, put it that way.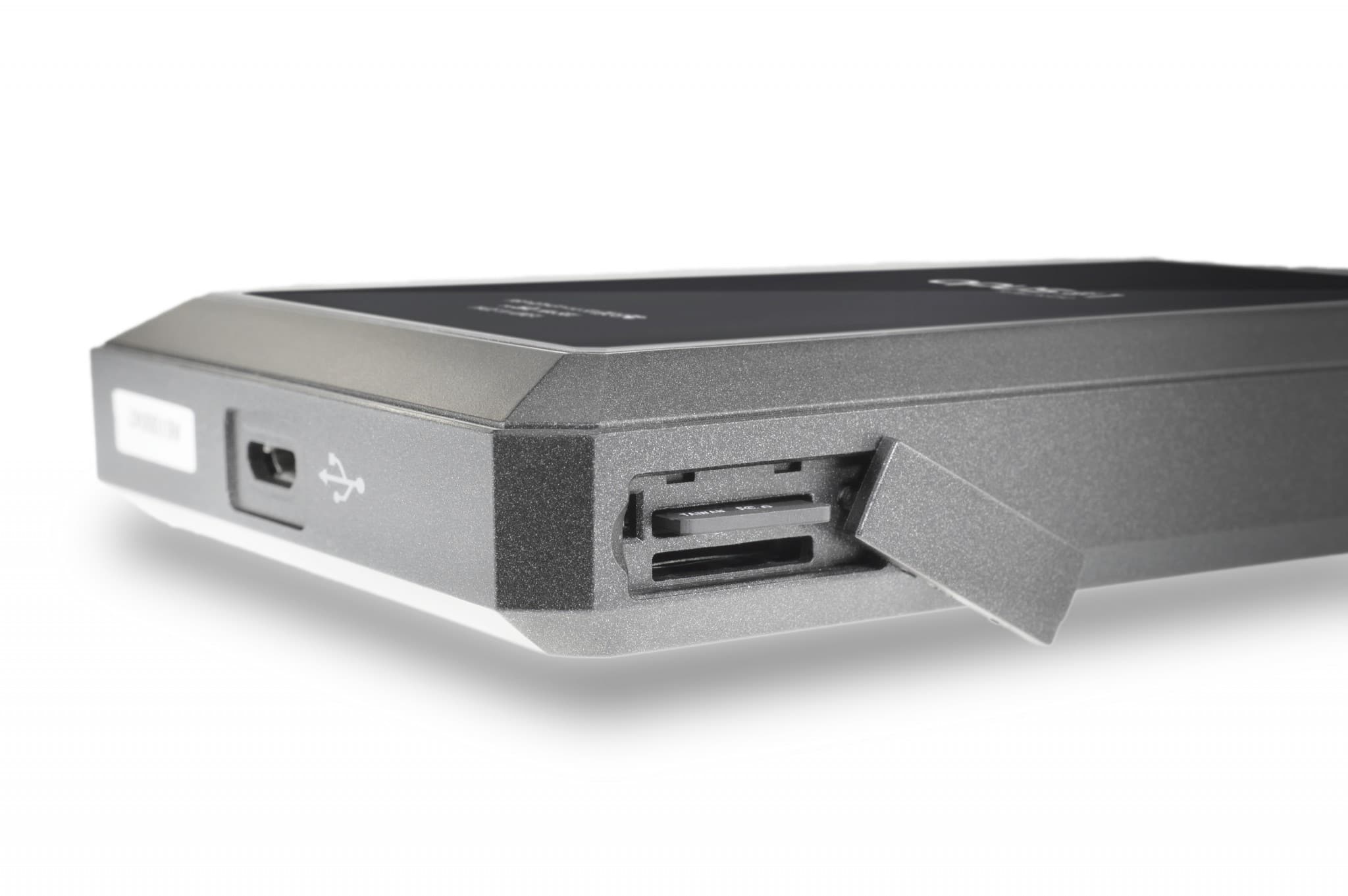 I did try a few classical tracks at 24bit/192kHz but, while all played in DAP mode, all failed to play via the optical connection, I'm afraid. Peer Gynt's Morning Mood at 16bit/44.1kHz flowed very easily, however. Although the lack of upper midrange extension restricted the strings a tad, the orchestral swell during crescendos continued to offer both emotion and enough nuance to keep the ear interested.
CONCLUSION
Despite the problems in terms of general design (and the attendant case) the Opus #1 does offer a warming and smooth sonic playback that works best in its mobile DAP mode. The sonic character of the unit is slightly less well translated when connected to a hi-fi system but it retains an admirable performance, enhancing its overall flexibility.
---
OPUS #1 HI-RES AUDIO
Price: £499 (Case + £50)
Tel: 01903 768919
---
GOOD: smooth mids, hefty bass, warm sonic presentation, interface speed   
BAD: dynamic extension, overall design, boot up time, case, hi-res optical performance, small buttons
RATING: 7