The Article
Onkyo has brought is music download service to the UK, UK, Europe and US
22nd March 2015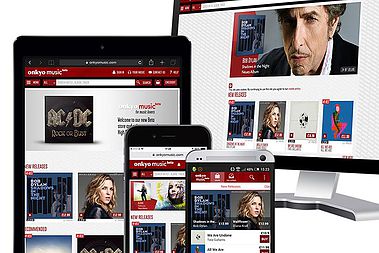 Onkyo has brought is music download service to the UK, UK, Europe and US. Users can now access hundreds of thousands of songs in 24bit/44.1kHz up to 192kHz hi-res tracks and millions of CD-quality 16bit FLAC. Previously know as e-onkyo music, the service has been rebranded as Onkyo Music in US, UK and Germany. It aims to be the largest hi-resolution music download store on the market.
Launched in Japan in 2005, Onkyo Music works in partnership with 7digital, a digital music platform. The service is currently in beta and can be accessed via www.onkyomusic.com, as well as through custom built native apps for Android and iOS, which are in development.
The Onkyo Music service will cover all musical genres from pop and soul to jazz and folk, with classical music a major focus. The service also plans to make content available from Japanese labels, as well as genres previously not commonly widely available in hi-res audio format such as rock, metal and, the increasingly popular and steadily growing global catalogue of ANIME music.
Tracks and albums will be sold in local currency – a hi-res album will cost the equivalent of $15- $20 while individual tracks will be around $3-$4 per song.
Music purchased on the Onkyo Music platform will be stored in a cloud locker ready for download to multiple devices.
Click on www.onkyo.co.uk for more information