The Article
Okki Nokki record cleaning machine
26th February 2019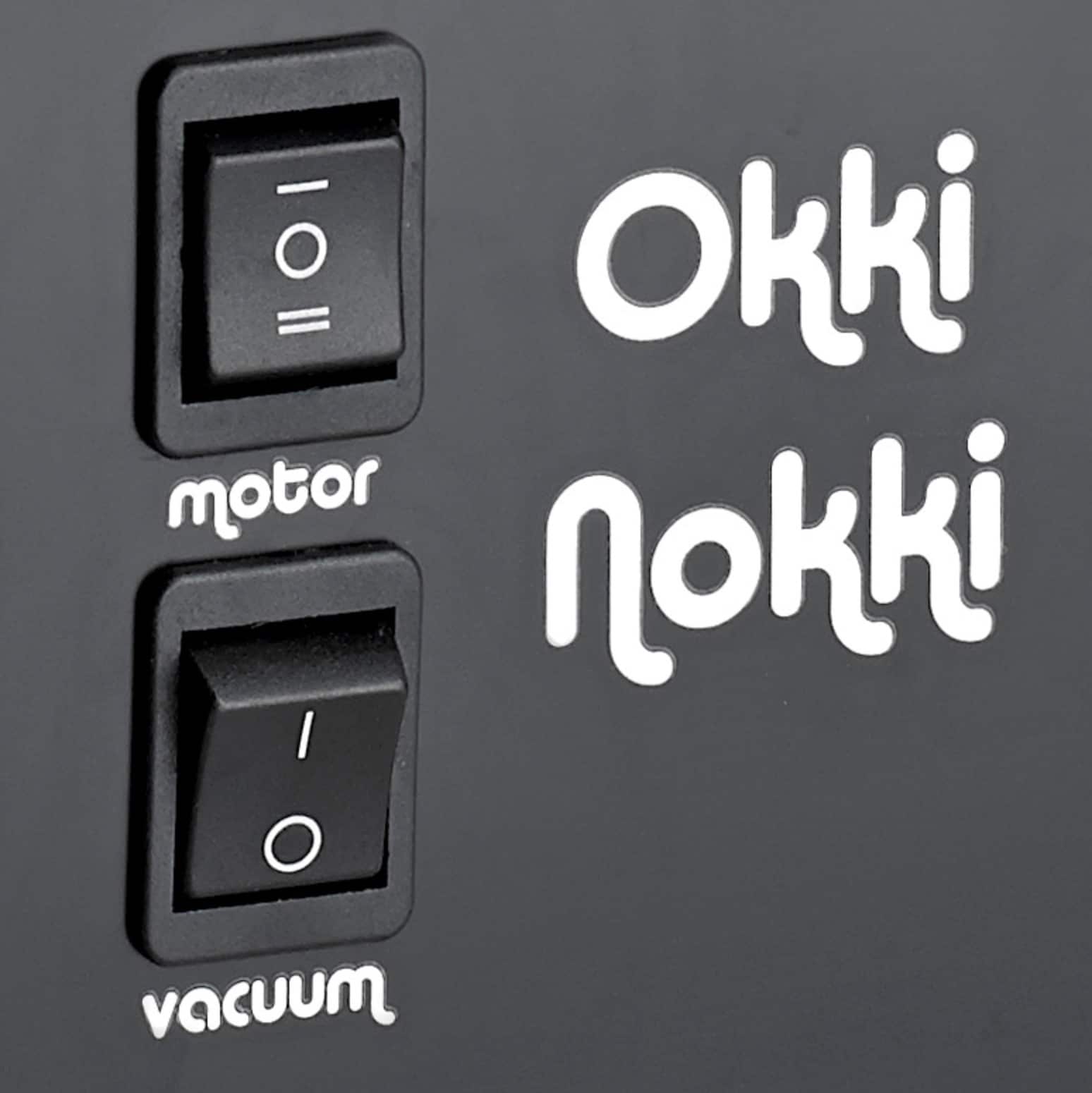 Originally conceived around 15 years ago by Dutch designer Johan Bezem, the Okki Nokki includes a "quiet-running vacuum motor", the ability to spin in both directions and a float mechanism that stops it operating when the fluid needs to be drained. The machine is now being imported into the UK by Decent Audio
The system comes complete with its own concentrated cleaning fluid and a goat-hair brush.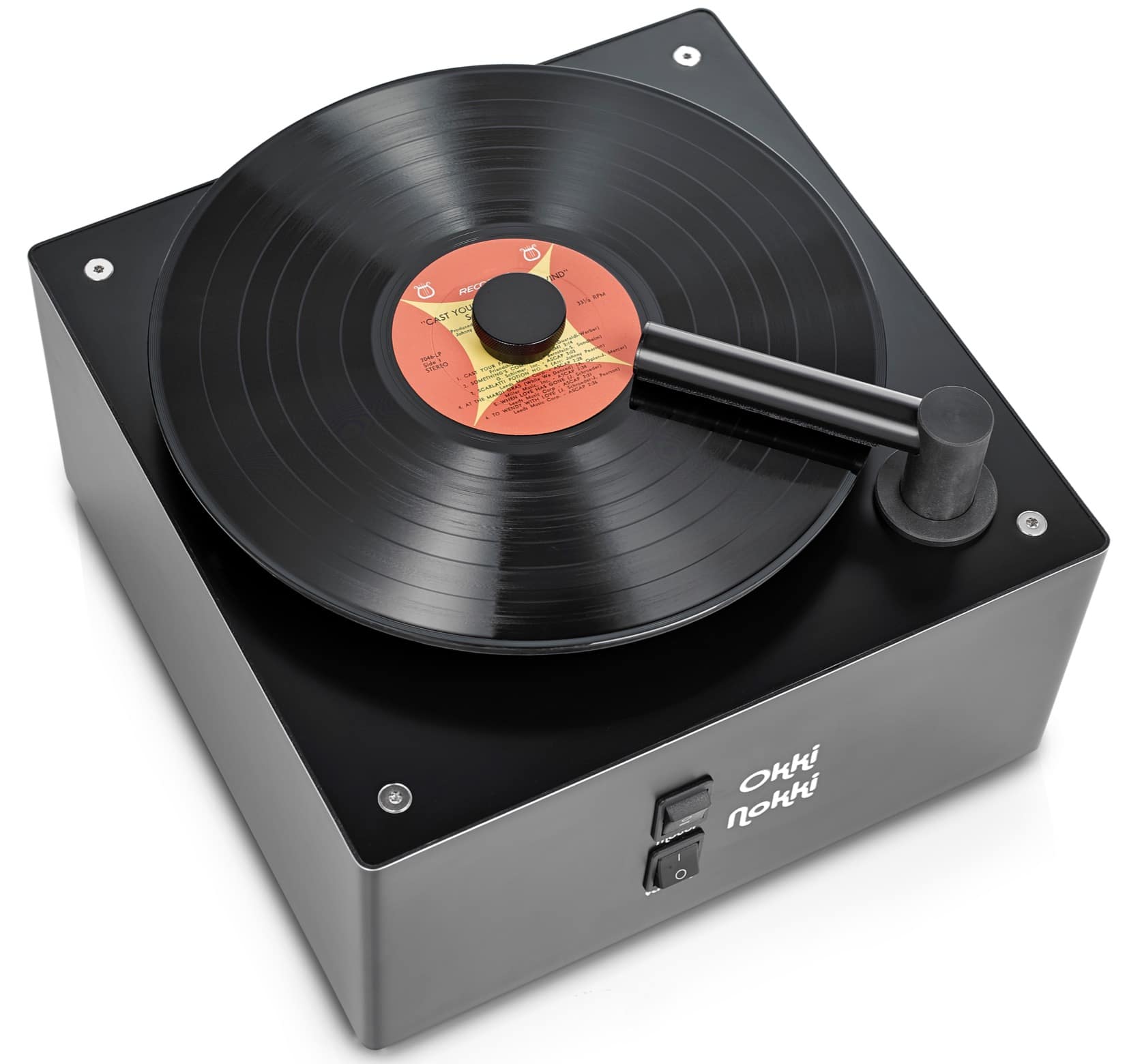 Operation is via two switches: one for forward/reverse and the other for suction. 
The chassis is built from a waterproof plastic and aluminium sandwich body and it features an aluminium clamp to hold records in-place during cleanings.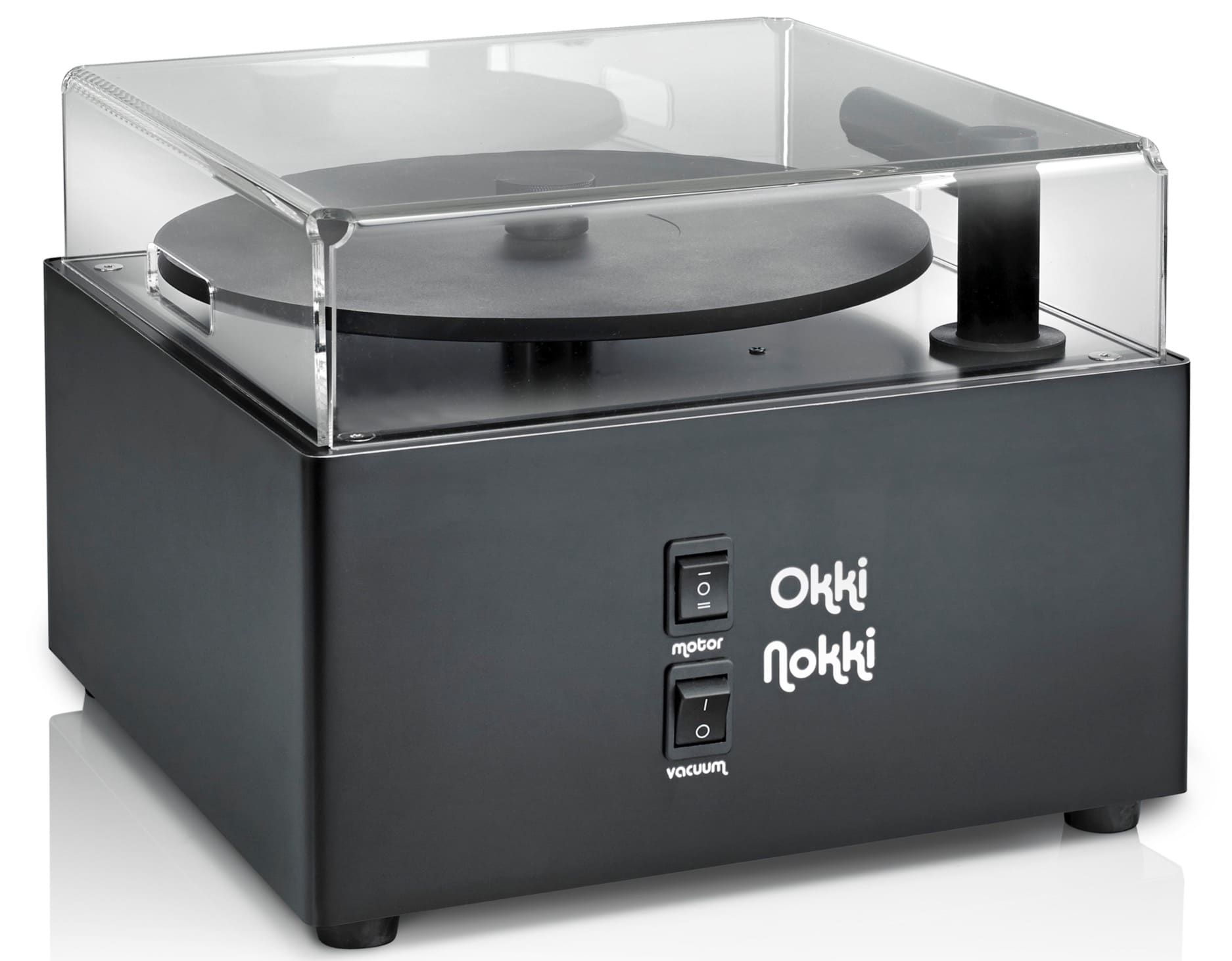 Available in black or white finish, the Okki Nokki spans 330 x 406 x 330mm and weighs 8.5kg. Vacuum arm tubes for 10 "and 7" records are available (at £45 each), in addition to the 12" tube supplied as standard. There's also an optional perspex lid/dust cover. Price is £435 or £485 including the dust cover.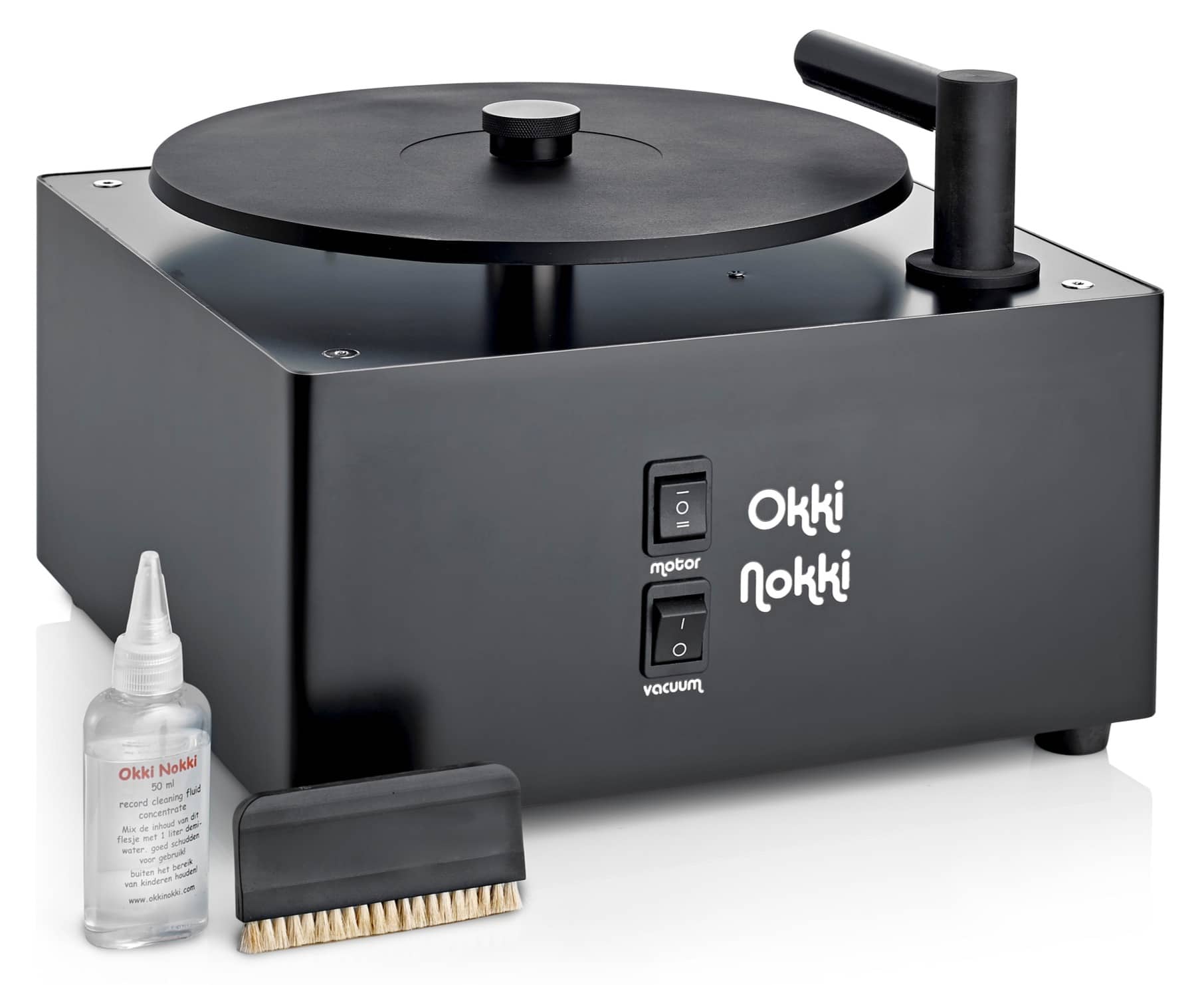 To learn more, click www.okkinokki.com or call 056 0205 4669
Don't forget to check out my Facebook Group, The Audiophile Man: Hi-Fi & Music here: www.facebook.com/groups/theaudiophileman for exclusive postings, exclusive editorial and more!]