The Article
Noble Katana Nine-Driver Flagship In-Ear
12th August 2016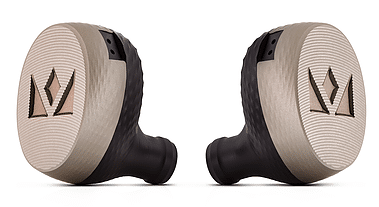 Noble Audio has announced its new flagship model Katana, complete with nine proprietary drive units for each ear and available in both universal- and custom-fit versions and is principally manufactured in the USA.
The nine-driver Katana configuration is also available as a custom-fit model, using alternative construction materials from the Noble range, including acrylics and exotic solid woods (Prestige range). A 3D-printed option (SLA range) is also available for faster builds.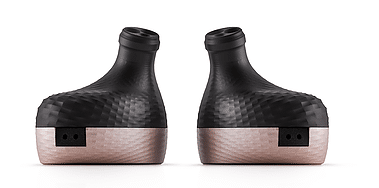 The new Katana features a top half with a gun-metal grey anodise and a bottom half sporting a striking satin-black anodise.
Further features include a detachable two-pin cable and supplied accessories include a Pelican 1010 (crush-proof carrying case), a black velvet soft pouch, twelve pairs of ear tips (four kinds in three sizes), two Noble Audio bands or amp bands, a cleaning tool, a Noble cable and an ownership card.
Price for the Universal-fit is £1,350, for the Custom-fit is £1,350, for the SLA (3D-printed custom) is £1,199 and for the Prestige custom-fit is from £2,150.
To lean more, click www.nobleaudio.com