The Article
Noble Audio's Bluetooth System (BTS) for wireless headphone users
22nd March 2015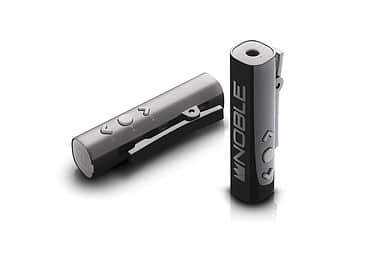 Noble Audio, in-ear monitor specialist, has launched a new Bluetooth System (BTS) for wireless headphone users. It wirelessly connects phones, tablets, laptops and more, to existing headphones.
The BTS is an external system weighing 10g and offering at least seven hours of continuous music playback or talk time. The BTS system features Bluetooth 4.0 and aptX CODEC technologies, as well as an omnidirectional microphone with push-button controls.
The BTS system charges in two hours over micro USB-B and has a range of up to ten metres. Further features include multipoint connectivity (connection to two devices simultaneously), auto pairing, battery life display information on most connected iOS and Android devices and push-button commands. It comes supplied with a 38cm cable compatible with Noble IEMs. Price is £69.
Write to [email protected] or click on www.nobleaudio.com for more information.