The Article
The Neve RNHP Precision Headphone Amplifier
12th December 2016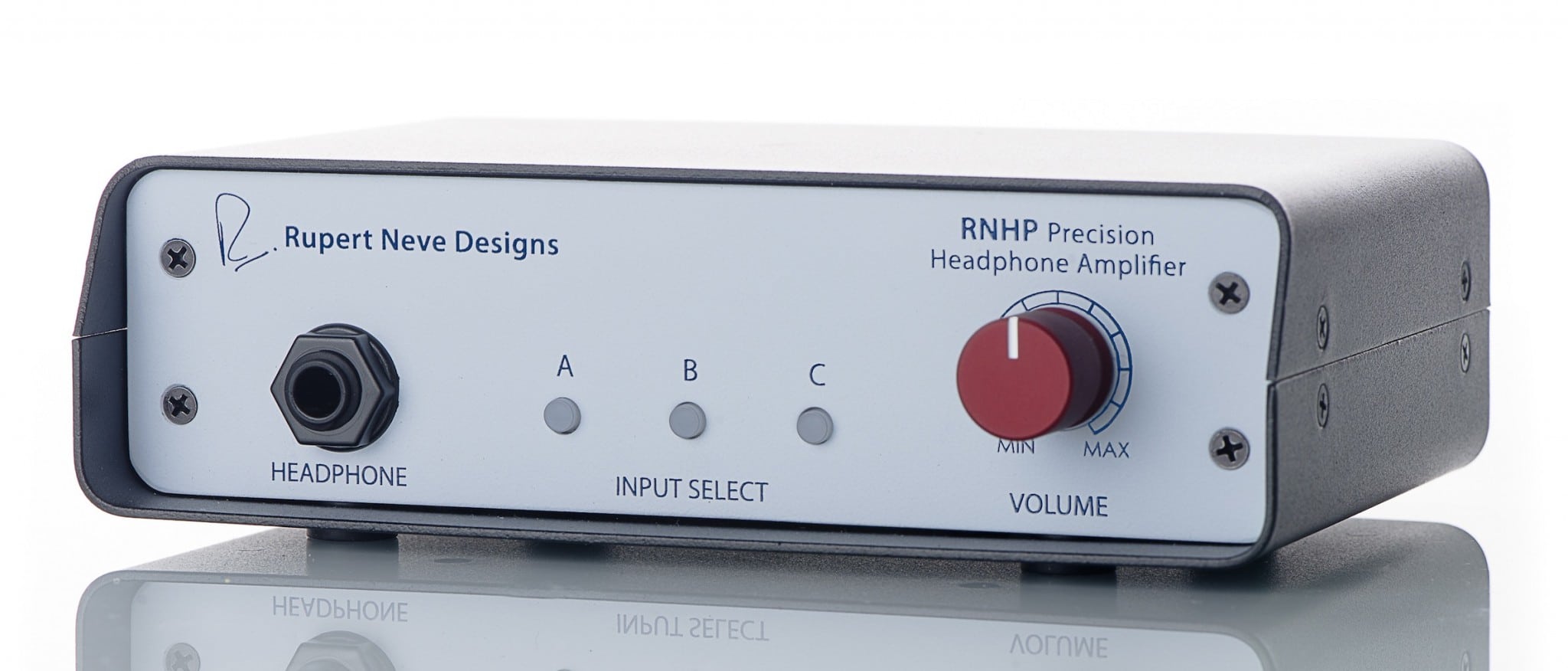 Born in the Pro studio environment but also for use as a home consumer product, Paul Rigby reviews the Rupert Neve Designs RNHP headphone amplifier

Rupert Neve? A studio god. A man who was present at the recording of some of music's most prestigious albums. In spirit, that is. The likes of Steely Dan, Nirvana, Pink Floyd, Dire Straits, Quincy Jones, George Clinton, Michael Jackson, Chick Corea and many more musical legends all used (an many still use today) Rupert Neve Designs (RND) consoles as the basis for their album recording.
I was shocked (no, really, I was) when I heard that we mere minions would be able to reach out and take a piece of Neve treasure home to our listening rooms. Initially designed as a headphone amplifier for the studio, the snappily monikered RNHP can, according the company, drive high-impedance (up to 600 Ohm) headphones even during the loudest, most dynamic moments with a near-zero output impedance (.01 Ohm at 1kHz).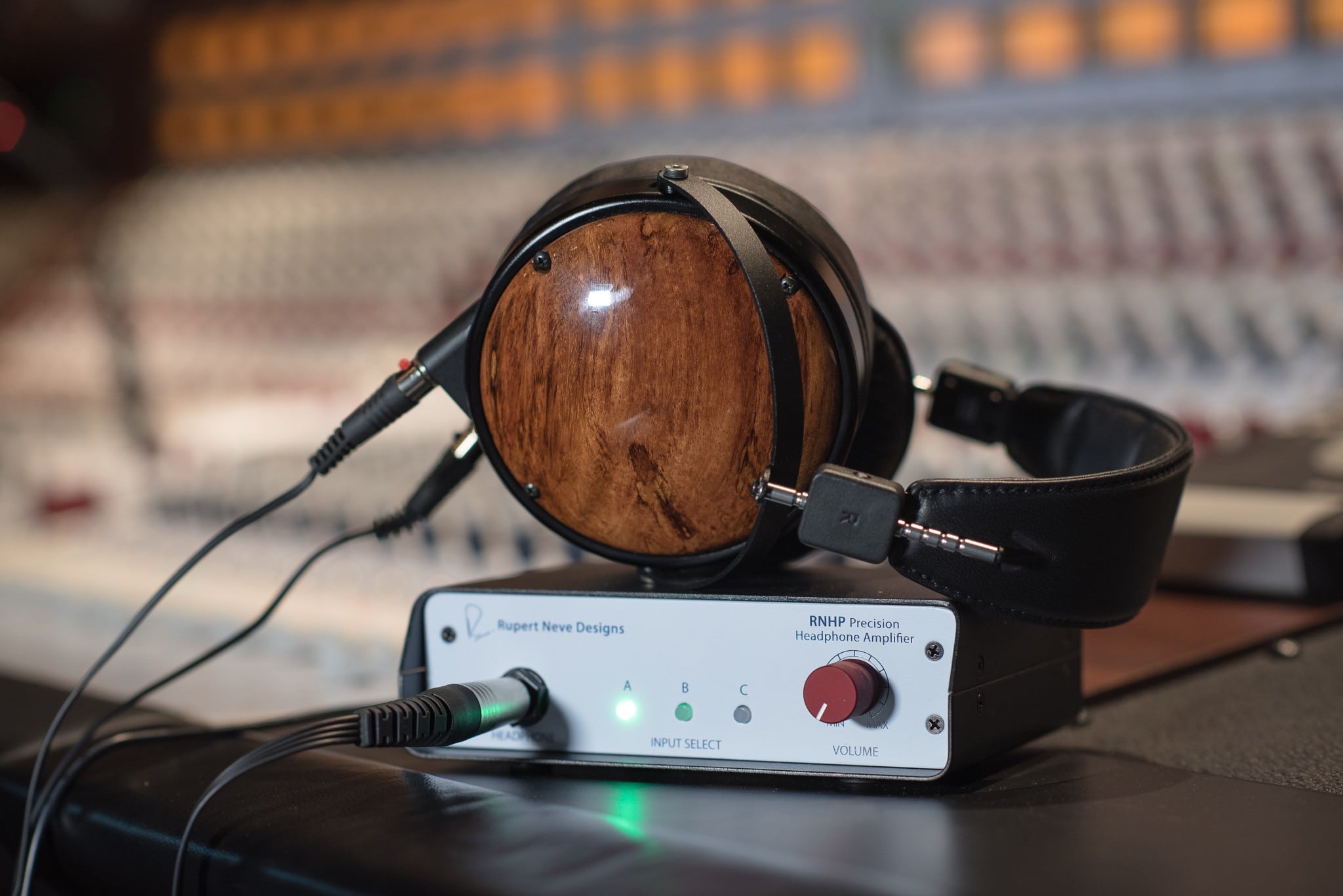 Machined from aluminium and finished in anodised red, the RNHP includes stereo RCA (phono sockets), stereo 3.5mm input calibrated, says the company, to work with mobile devices such as phones, tablets and laptops. There's also calibrated +4dBu line input. The combo jack accepts either XLR or TRS inputs for balanced professional devices.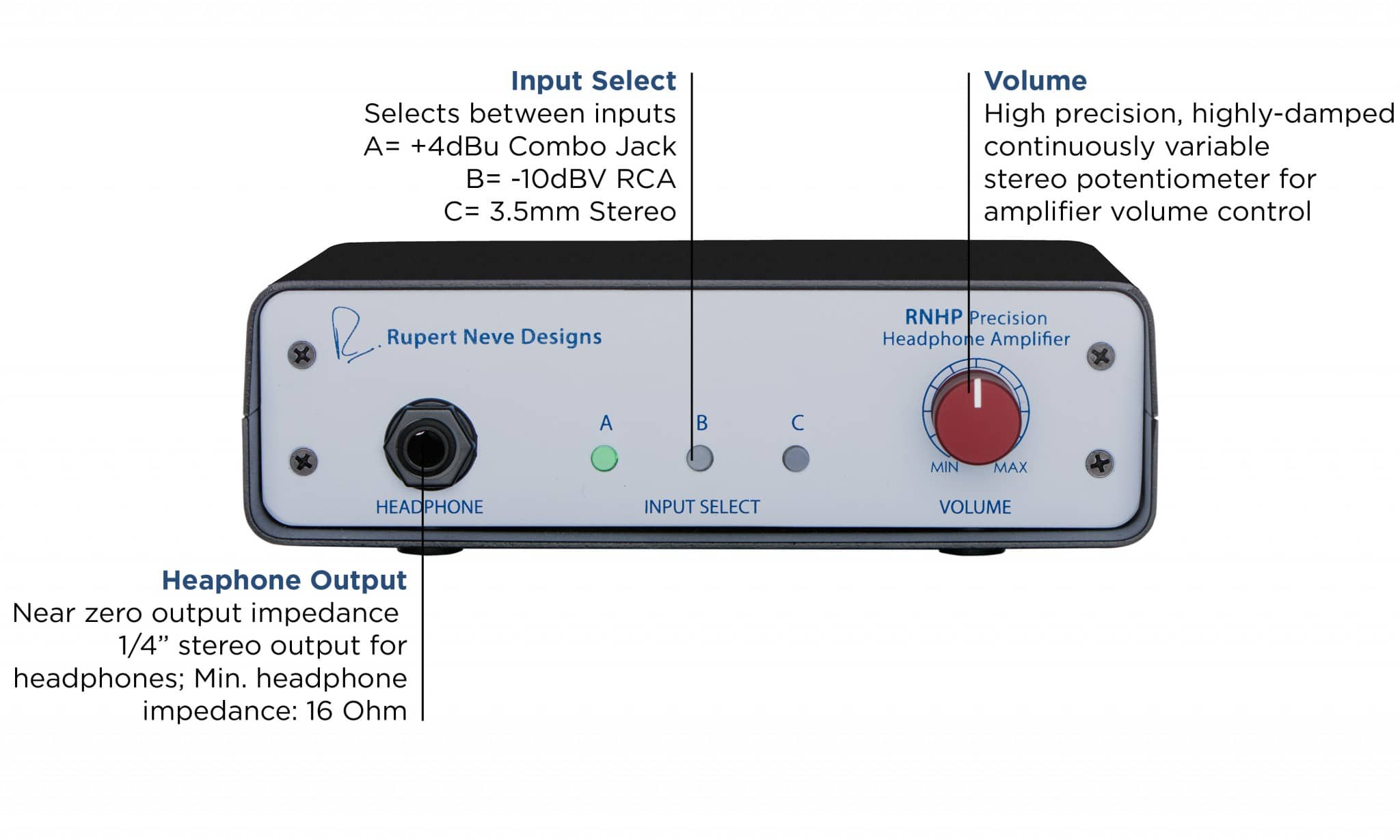 Spanning just 165 x 117 x 48mm, the RNHP is housed in a solid-steel chassis with an overhang at the back to protect the connectors and main level control. Rubberised feet are fitted to the underneath.
Check out the annotated images here to see how the controls work, specifically.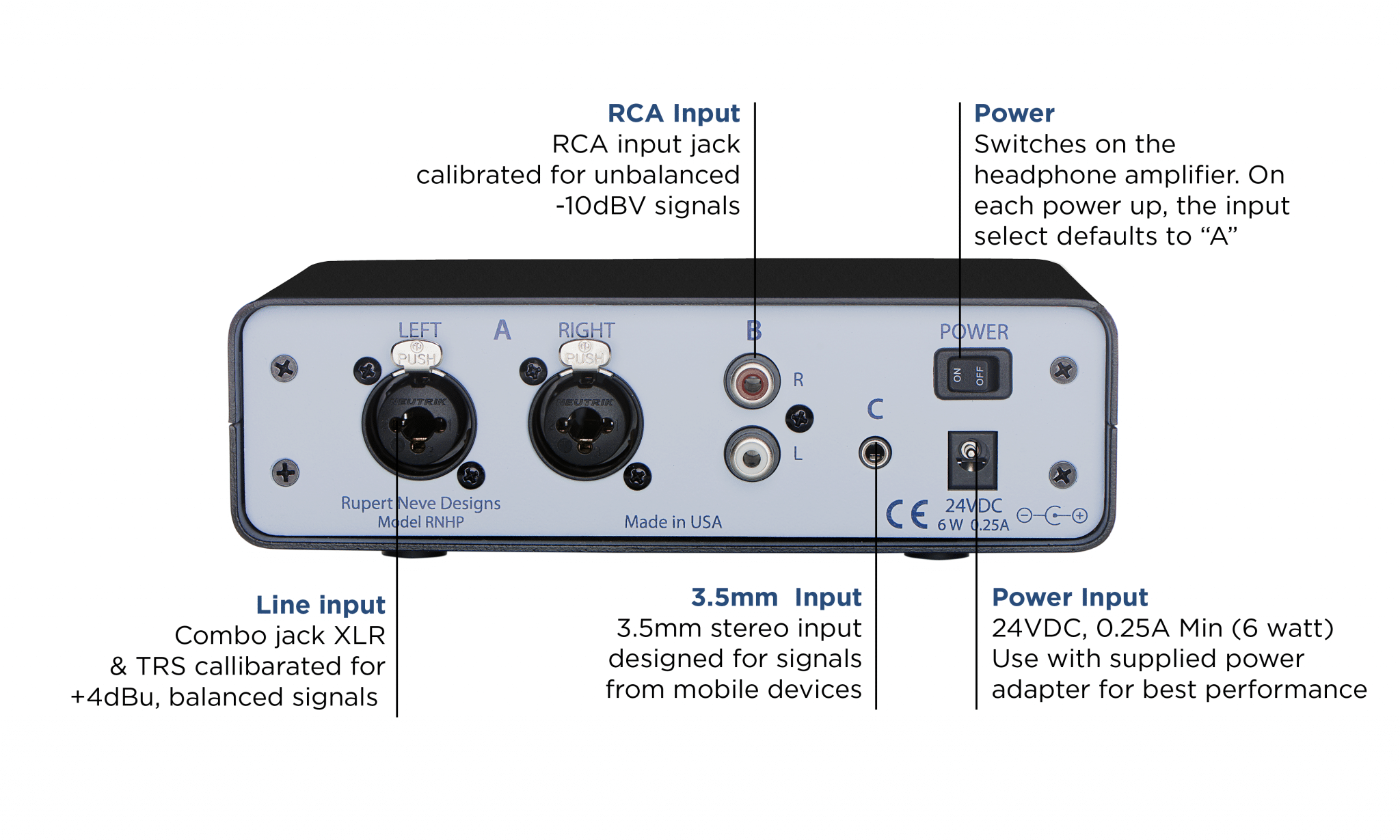 I wanted to know more about RNHP and was honoured to talk to Rupert Neve himself about the hardware and wondered why he had decided to enter the consumer market at all, "The truth is that this is a market that we are being pulled into and not one that we are pushing into," said Neve. "The RNHP was designed for the professional recordist and mixer to have a reference quality headphone amplifier for use in location and in studio recording and mixing tasks. It has since been discovered by the consumer headphone community. We honestly had no idea that this market segment was so large and had such an interest in the type of gear that is found in recording studios."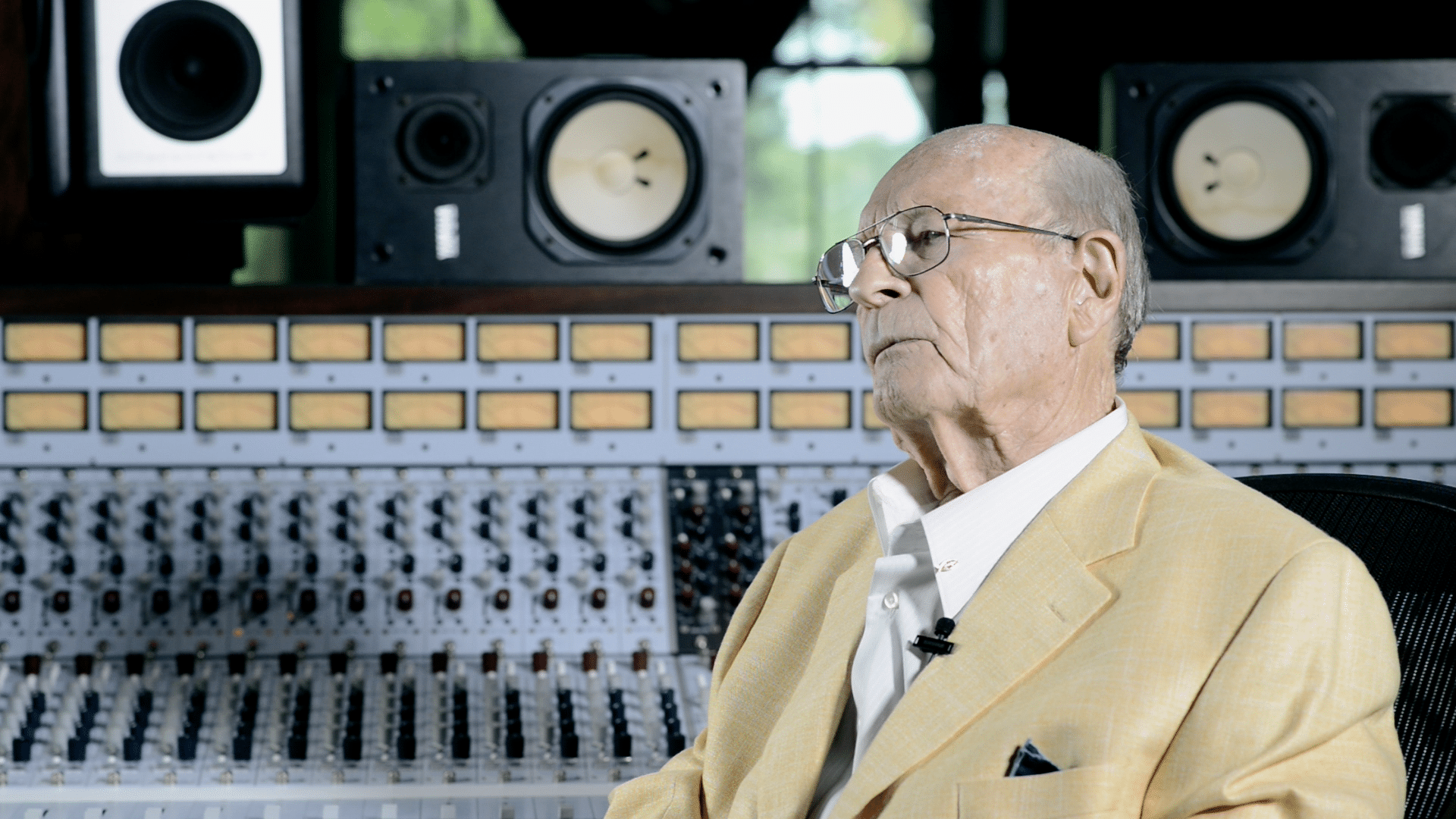 Once Neve did discover how large this segment was, he must have also quickly realised how much competition was facing his product and, hence, required an edge. Neve revealed that he had one, "The amplifier design offers the features defined by market survey and provides exceptional phase, frequency and noise performance with extremely low output impedance for high damping factor which reduces any resonant effects of the headphone element, producing consistent performance across varying headphone impedances and response characteristics."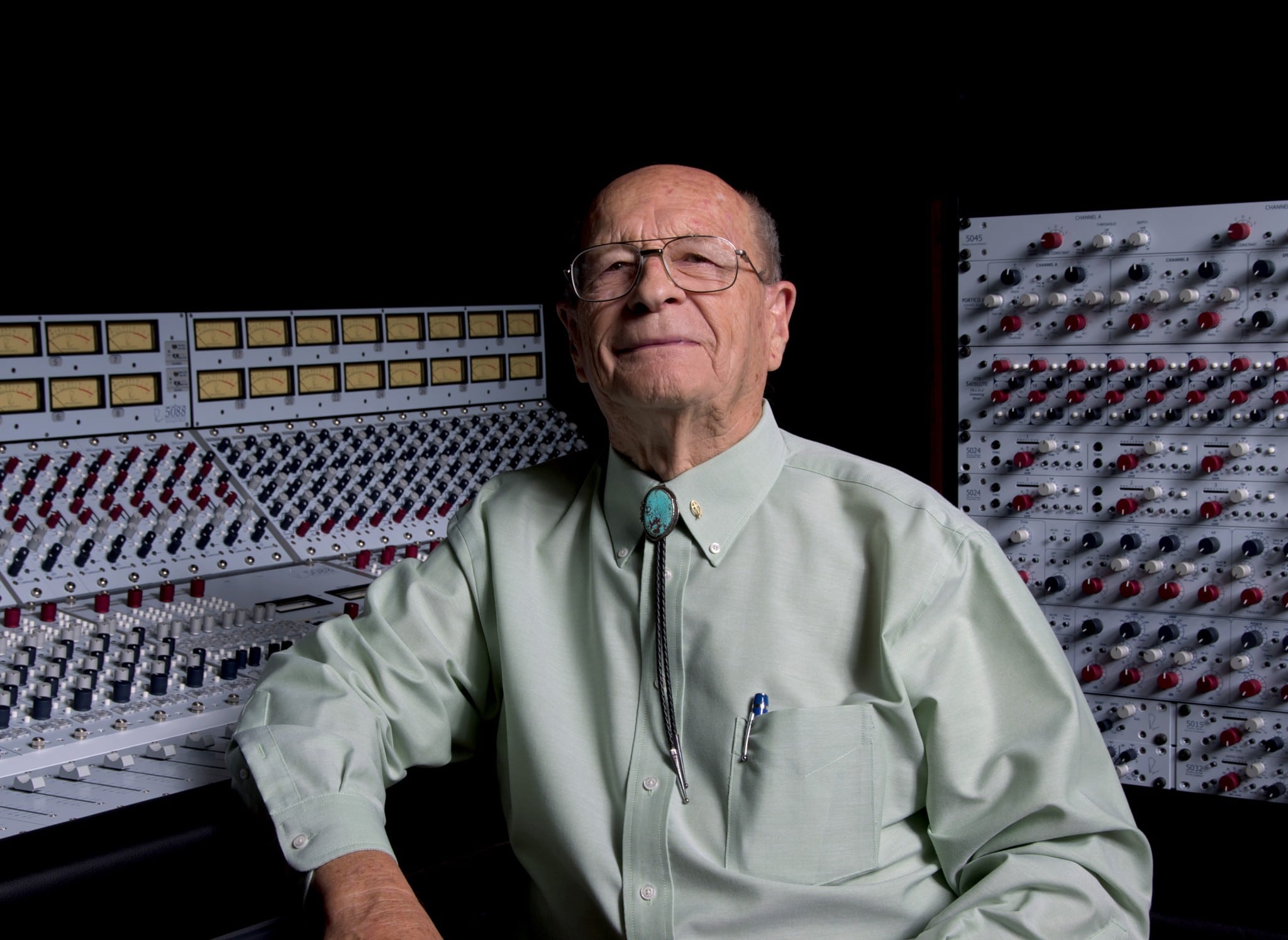 As you might expect, Neve didn't produce this amplifier single-handedly, "We have a wonderful team of design engineers who are fully versed in all the qualities for which the name Rupert Neve has become famous over many years," he said. "The performance and standards are entirely to my satisfaction. I am sure you understand that there are many facets in bringing to market a design of even the simplest equipment. It is not simply a matter of choosing components and assembling them."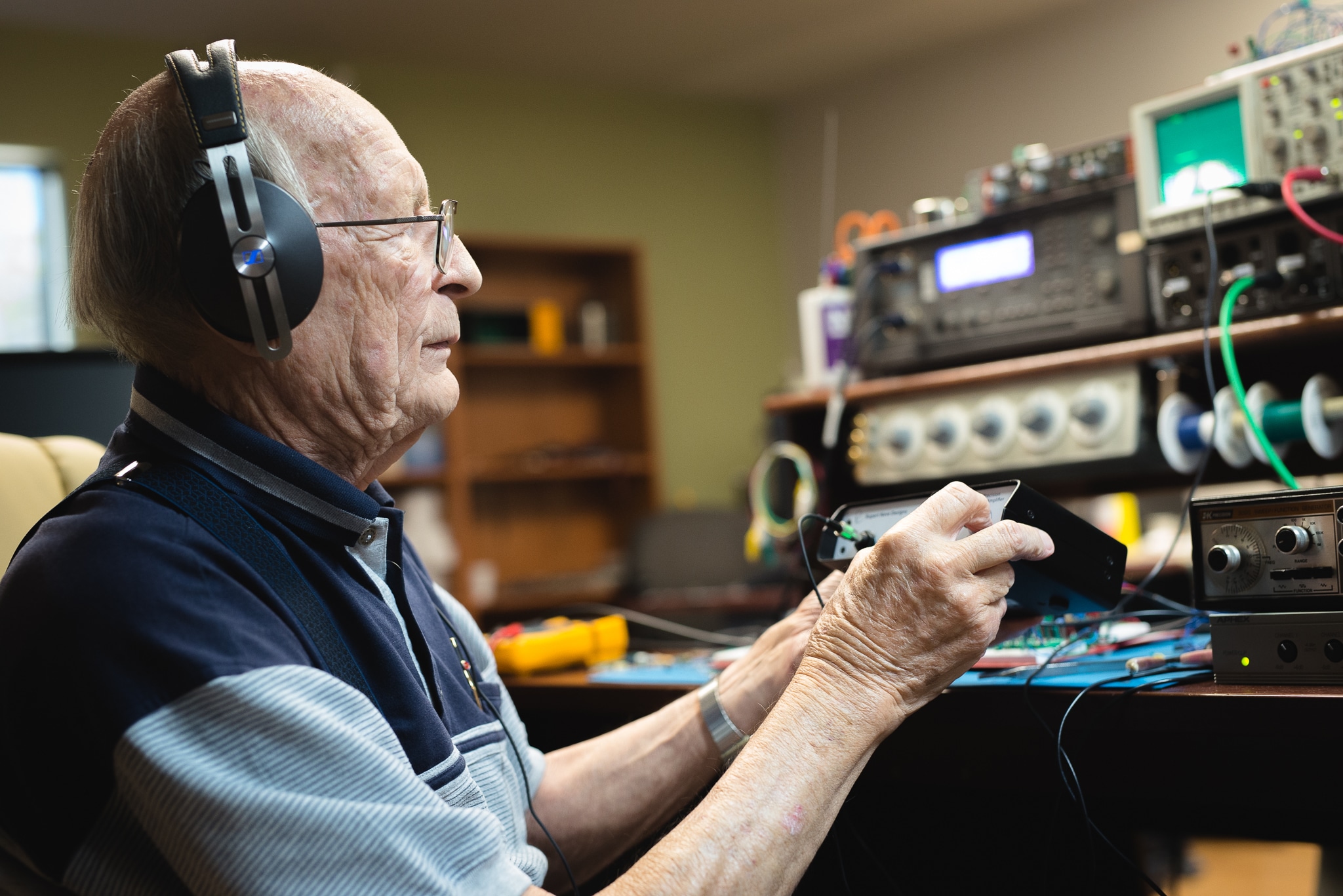 And yet, the 'Pro' market has not been forgotten by the RNHP, "We wanted to provide the user with the ability to interface with any equipment from professional XLR +4dB, RCA -10dB or 3.5mm portable players. All input have been both impedance and gain optimised to best interface with the external devices."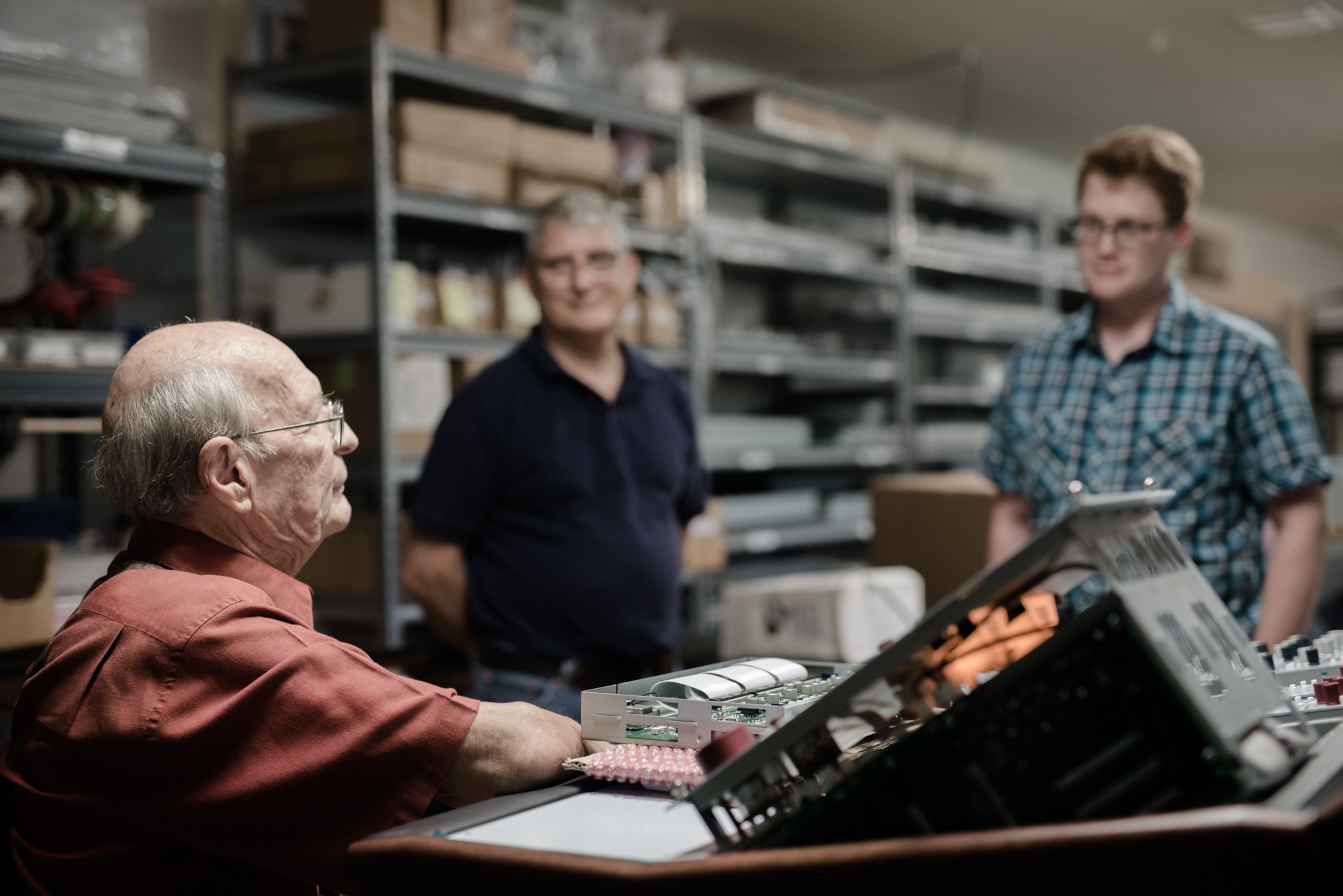 I have to say, though, that two aspects of the design of this headphone amplifier did disturb me before I settled down for a full sound test. The first was that the unit used a switching power supply. Neve didn't see what the problem was, though, "The power supply was selected by means of extensive performance testing and its performance contributes to the low noise floor of the RNHP. Switch mode power supplies operate with universal input voltage and frequency which allows worldwide compatibility and offers far higher efficiency in operation compared to linear power supplies. Linear power supplies must be optimised for a particular AC mains voltage and frequency and have compromised performance when operating under varying mains supplies."

Well, we'd see if the sound tests themselves would agree or not with that. The other point of order was the chassis. Give me a pair of drumsticks and I could drum a minor Mozart symphony on this thing. It rang like a bell. Neve again, was a bit non-plussed at my concern, "Chassis resonances have no effect on the electronics circuitry performance. We chose a steel chassis for the protection of external RFI interference."
To say that I looking forward to the sound tests, then, was an under-statement. Taking his past accomplishments as a guide, I was compelled to have faith in this man's design abilities. I was till unsure about the final head amp's sonic abilities, though.
SOUND QUALITY
I began the sound tests with slice of disco funk from Earth, Wind & Fire's Let's Groove on CD via the RCA sockets. There was a couple of reasons I chose this track. Firstly, it is dynamic, energetic and includes a busy arrangement which is a lot for any piece of hardware to handle. Secondly, the mastering has been done with added compression, so any hi-fi component needs heaps of dynamic headroom to handle this and not to turn the upper mid into something resembling the centre of the sun. That is, very bright indeed.
Both eyebrows raised as soon as the track started. Especially when you look at this price point, I have rarely heard a headphone amplifier that is so balanced in terms of its general sonic output. It was almost completely neutral, without any emphasis at all in either upper of lower frequencies. Because of that, the RNHP allowed music to flow naturally. Also, because the amp had a naturally low noise presentation, even with this relatively compressed CD track, I had no problem in upping the gain a tad to take advantage.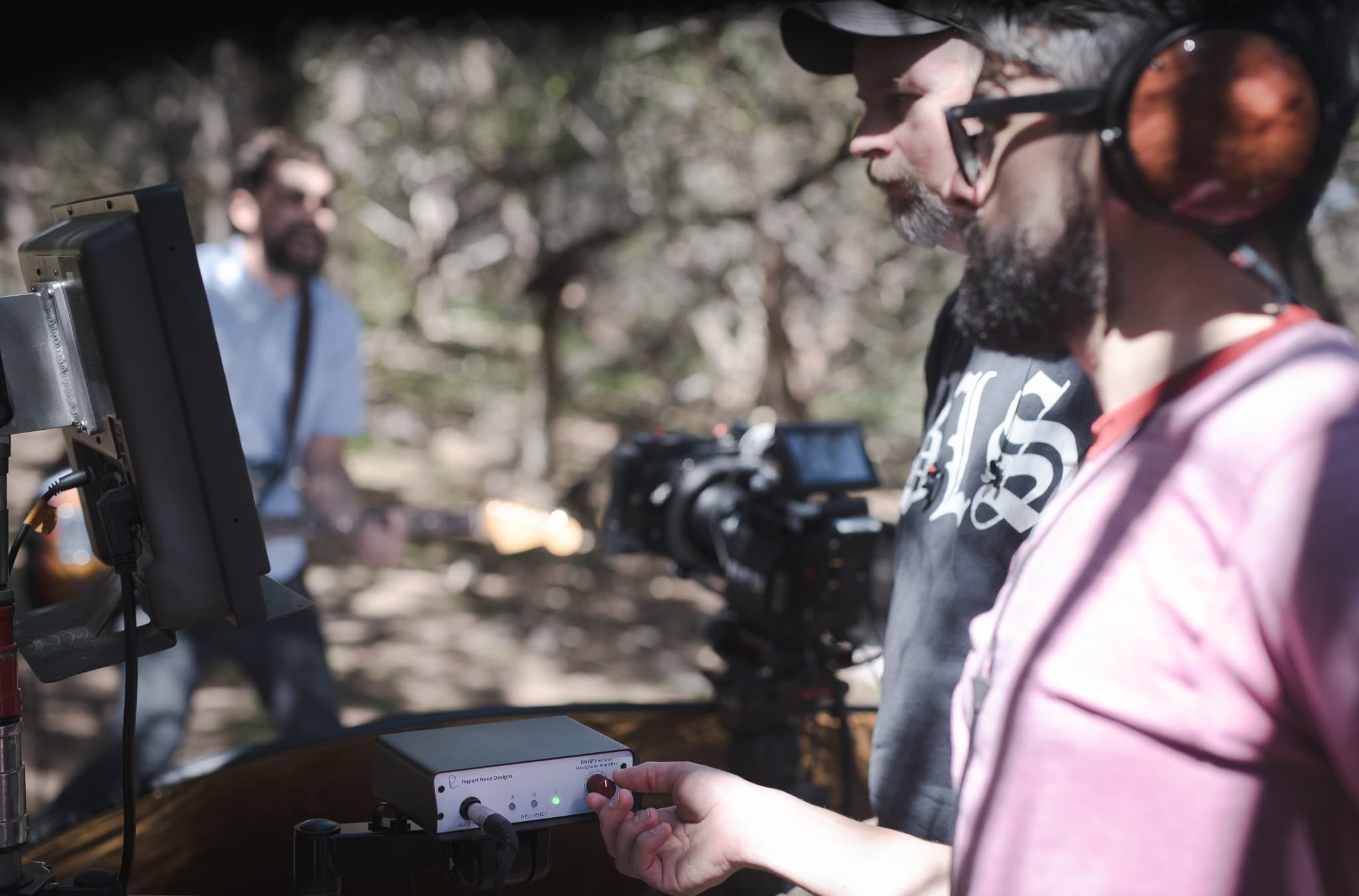 Don't think that 'neutral' translates as 'bland', either. Oh no. There was plenty of bass punch here. Lower frequencies offered impact and arrived with an impressive force that retained the organic approach of the original and never reverted to a digital-esque, drum machine-type presentation. Hence, the lower end offered a massy support to the music but never invaded the midrange space. There was no bloom here. The RNHP has an inherent discipline here, keeping the bass frequencies in place and allowing the midrange to do its thing.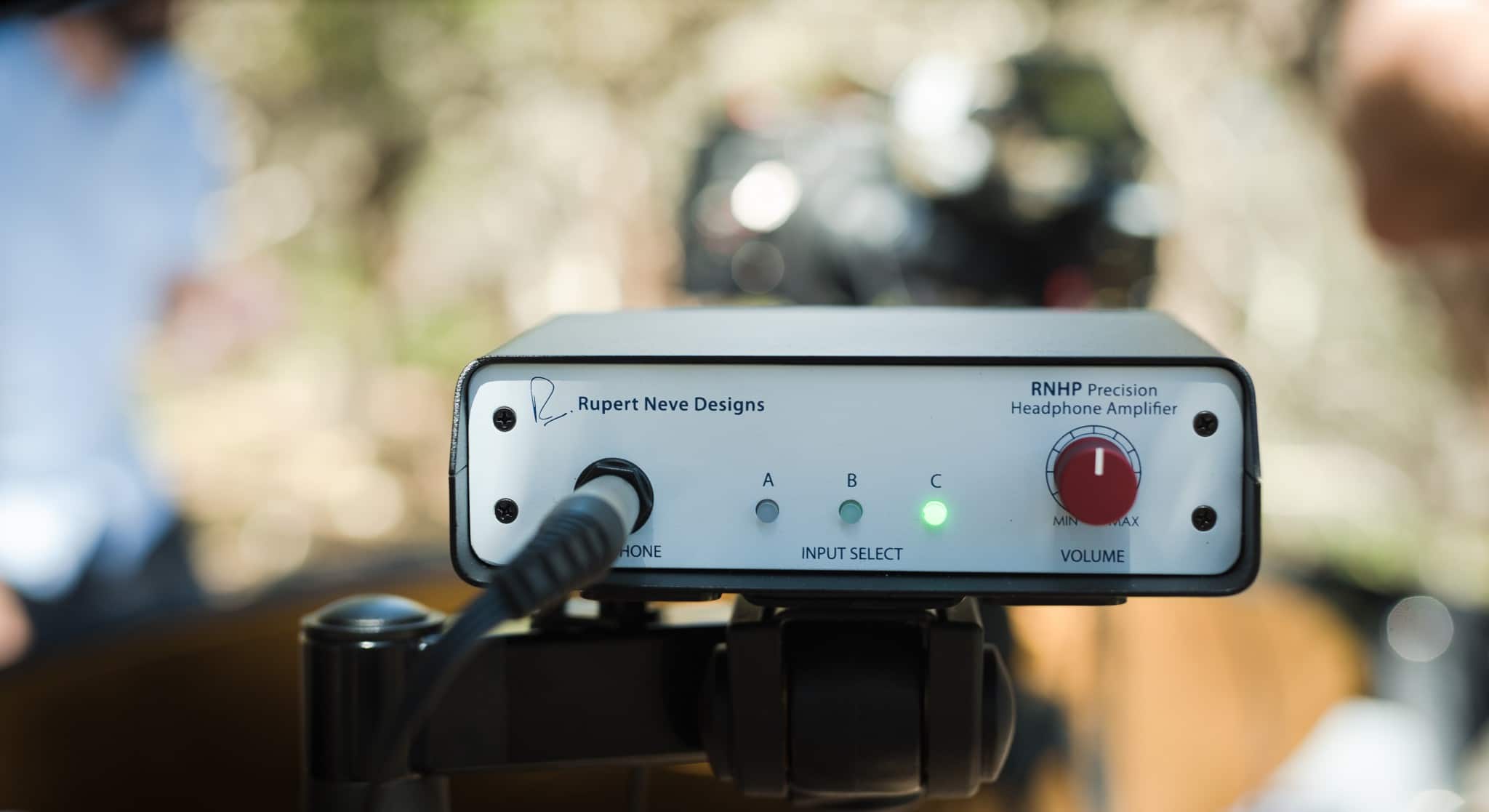 For that midrange and treble, the swishing bell effect that appeared early on in the track provided evidence that a delicacy and fragility existed within the latter while the rather shy rhythm guitar was easily 'visible' to the ear. The low noise also aided the soundstage, adding air an space, enhancing the ease of the performance.
Moving to vinyl and Ella Fitzgerald's take on on the Latin-esque classic, Hernando's Hideaway. Here, Fitzgerald is in a cheeky, naughty mood with this playful song and the orchestra respond to her so the overall feel of the music is an intense swing to the jazz. Everyone involved in this song is heavily into the groove of the music, but with a twinkle in the eye.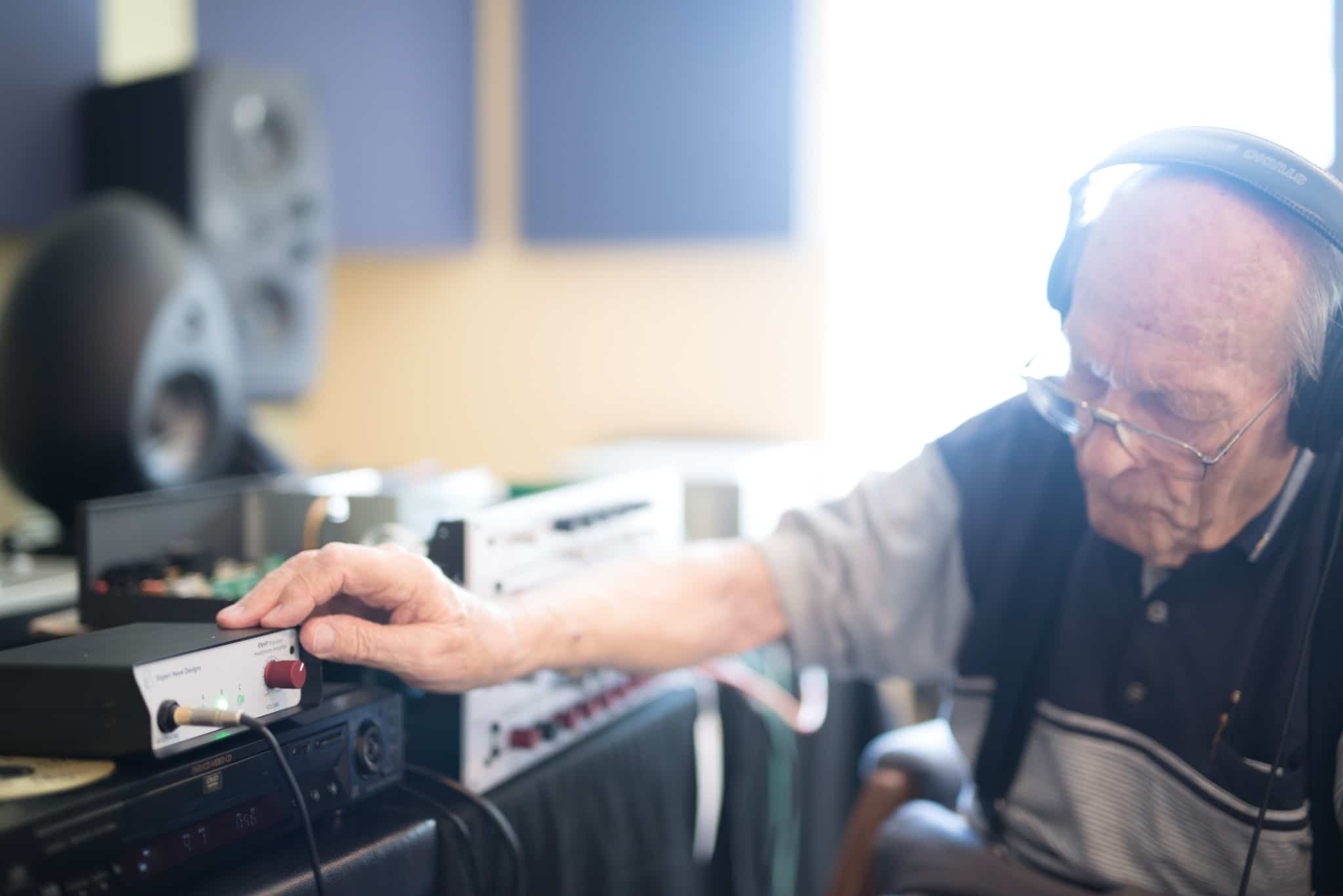 The early part of this test track was almost Pantomime-like in its overly dramatised setting of the scene. The RNHP provided good use of the excellent instrument separation and low noise, to feature enough silence to add to the atmosphere. Despite the fact that I had to push the RNHP pretty hard to reach high volumes from my vinyl-based system and the reference HD800 headphones (always difficult to drive), the head amp didn't fall over, although surface noise was rather more obvious than usual.
I was impressed by the bass response on this track which could be rather invisible via some head amps while the tonal accuracy of the wind section was a striking feature. The clarinets had a particularly smooth and yet reedy and humanistic element to their presentation. That is, you were always aware that a real, living and breathing man was blowing this instrument.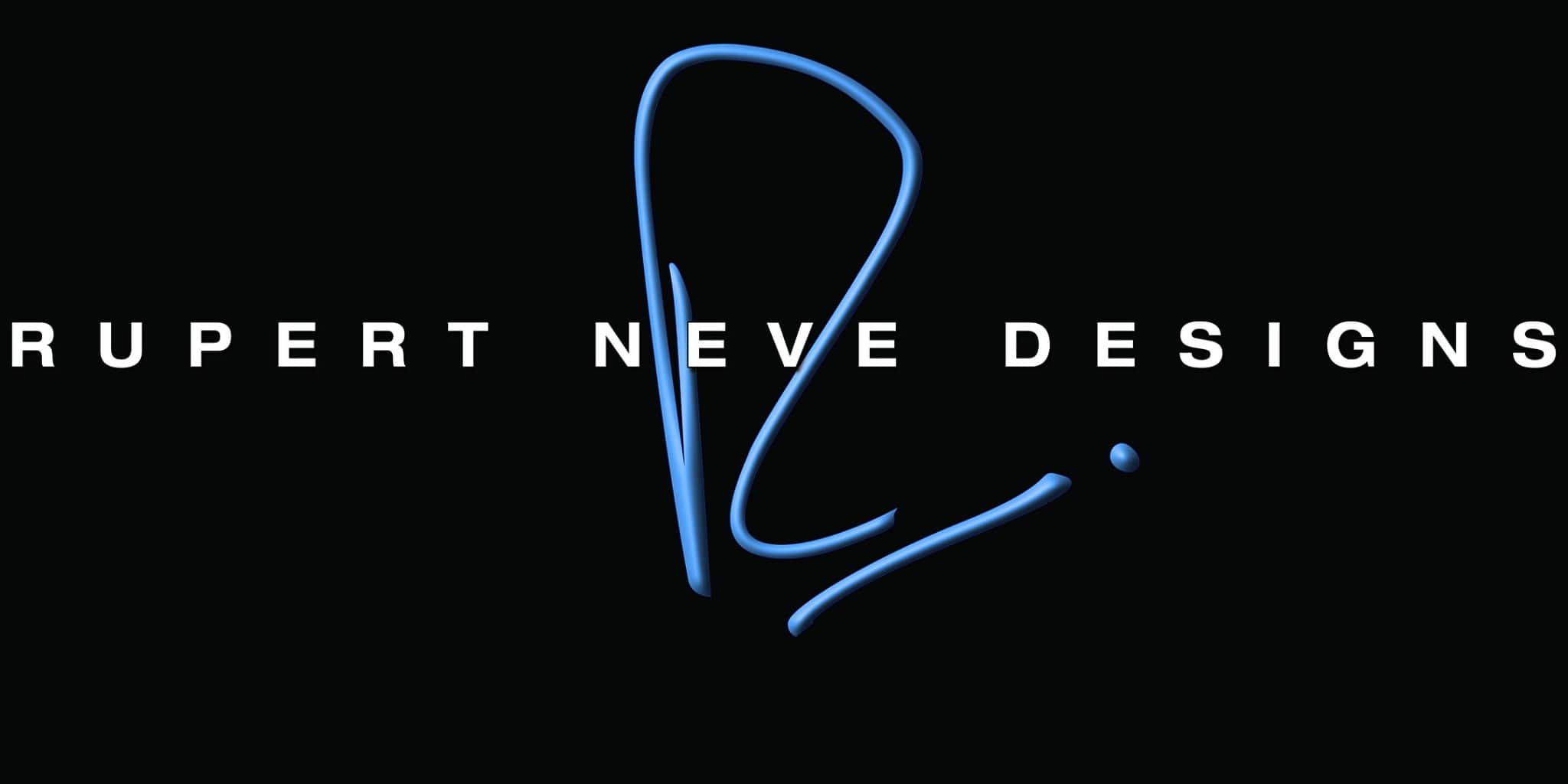 I then turned to the C input on the front of the chassis and plugged my iPhone 6S into the rear and played a MP3 of Marvin Gaye's Mercy Mercy Me. As this was a MP3, there was an understandably thin and shallow soundstage on offer here. Yet, the RNHP did its very best with the tools on offer. Hence, I was impressed with Gaye's double-tracked vocal output. I could easily hear the lower, subdued vocal track and follow the lyrics in this area while the music never hinted at brightness or stridency. Treble-infused xylophone output was well behaved while the rhythm guitar was detailed without being chaotic and the background strings sounded relative rich and flowing.
CONCLUSION
I shouldn't have worried, should I? I love the balanced and neutral basis for the RNHP. It stepped back and allowed the rest of the hi-fi to do its stuff. It tried to simplify. Getting out of the way and never imposing its own personality onto the music.
A vastly superior headphone amplifier in this price point, it also worries more expensive amplifier designs. How does it compare to higher end head amps? Very well, actually. There may be a slight lack of space in and around the soundstage, when compared – the RNHP prefers to take you a step or two closer to the action – but not too far. A touch more insight from the mids from more expensive models, perhaps? It's debatable. Hence, such head amps in the £1000-£1500 range are under threat with the RNHP. That's how good this little box is.
---
RUPERT NEVE DESIGNS RNHP HEADPHONE AMPLIFIER
Tel: 01539 797300
Price: £469
---
GOOD: price, low noise, neutral presentation, instrument separation, organic bass, dynamic reach
BAD: Quirky industrial design
RATING: 9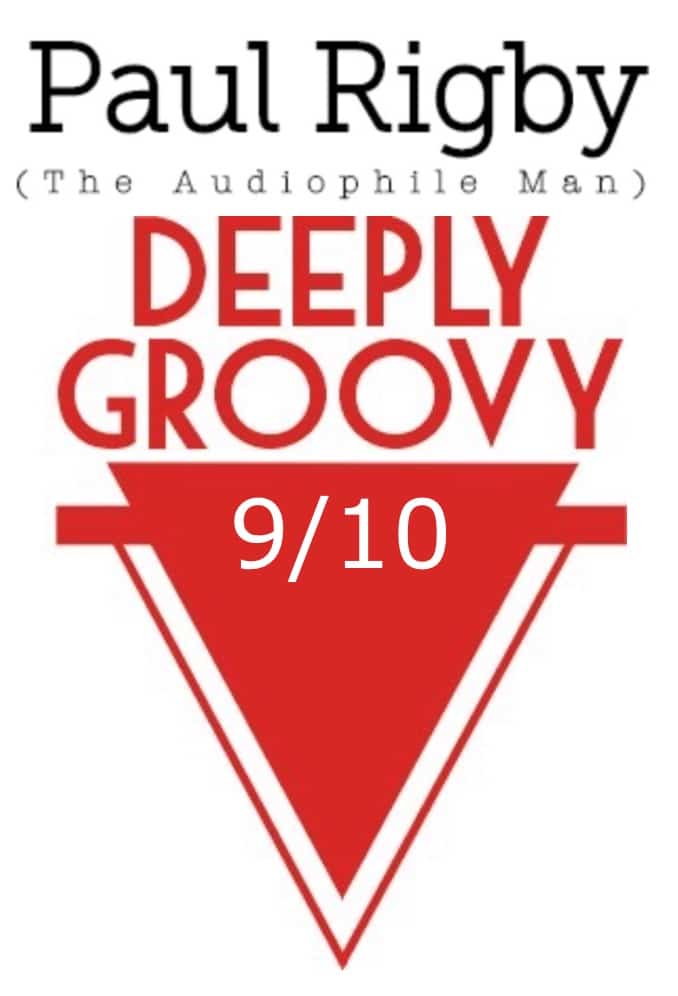 ---
REFERENCE SYSTEM USED
Origin Live Sovereign turntable
Origin Live Enterprise 12" arm
Transfiguration Proteus cartridge
Leema Essentials CD player
Icon Audio PS3 phonostage
Aesthetix Calypso pre-amp
Icon Audio HP8 Mk.II (original release)
Vertex AQ & Atlas cabling