The Article
NAD C 268 STEREO POWER AMPLIFIER: Balanced and Flexible
16th October 2017

Featuring selectable balanced inputs that include a trim control, useful for matching to other components or for use in bi-amping Speakers, the C 268 also includes line out that allows further addition of power on the same channel for additional speakers or subwoofers
Alternatively the C 268 can be paired with the NAD C 368 Integrated DAC Amp and with both units bridged for mono, the heap of technology can output 300W.

Auto-sense with selectable threshold is useful for automating complex systems or hiding the amp out of sight in a cabinet. There is a 'Ground Lug' to that can be useful for eliminating ground loops and noise while a Bridge Switch turns the C 268 into a Monoblock Amplifier.
NAD has reportedly developed "…even better performing circuits based on switch mode power supplies and Class D output stages. Once thought to be inferior to traditional topologies, NAD's advanced work in this area has created some of the best performing amplifiers regardless of basic design principle. These new designs are very linear over a wide bandwidth, providing dramatic advances over previous models with consistent performance into all speaker loads."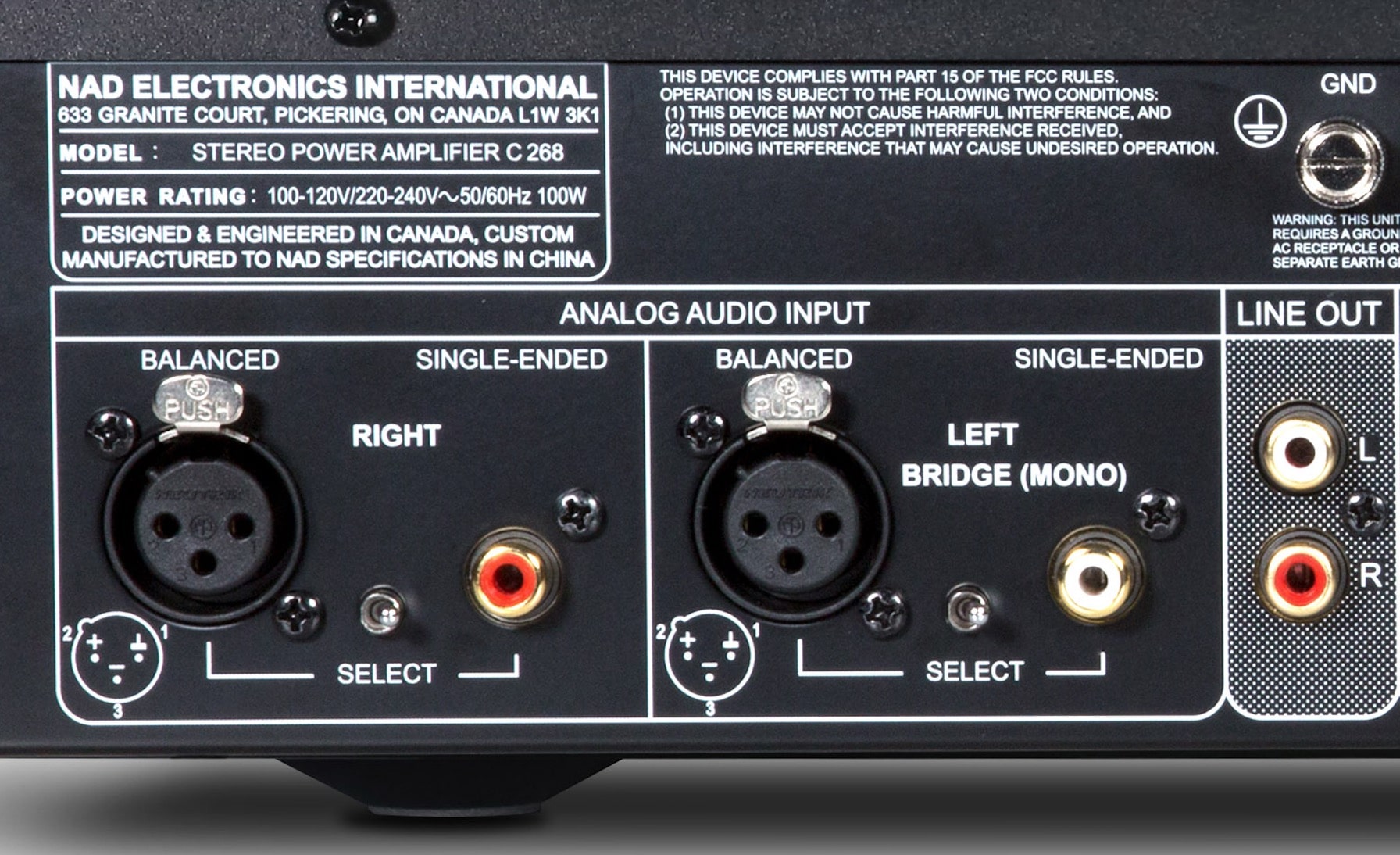 You can see that they're pretty excited, can't you? In fact, the hyperbole was still wet on the press release.
Power is capable of nearly 200W continuously while it can operate with any AC mains voltage from 100V to 240V and provides pure DC power to all the various stages of the C 268. The C 268 uses a customised version of the proven Hypex UcD output stage.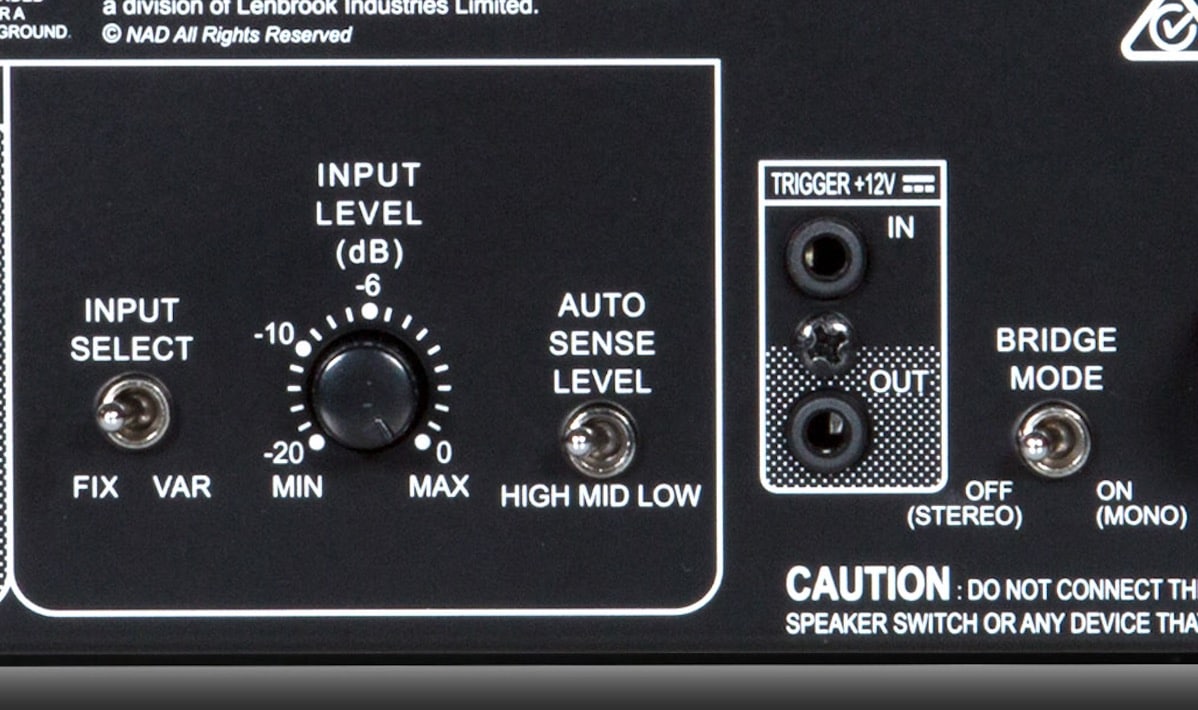 Spanning 435 x 100 x 390mm it weighs 7.3 kg and is priced at £749 when it's available in December.
To learn more, click www.NADelectronics.com