The Article
McIntosh MX160 A/V Processor Receives Control4 SDDP Certification
15th July 2017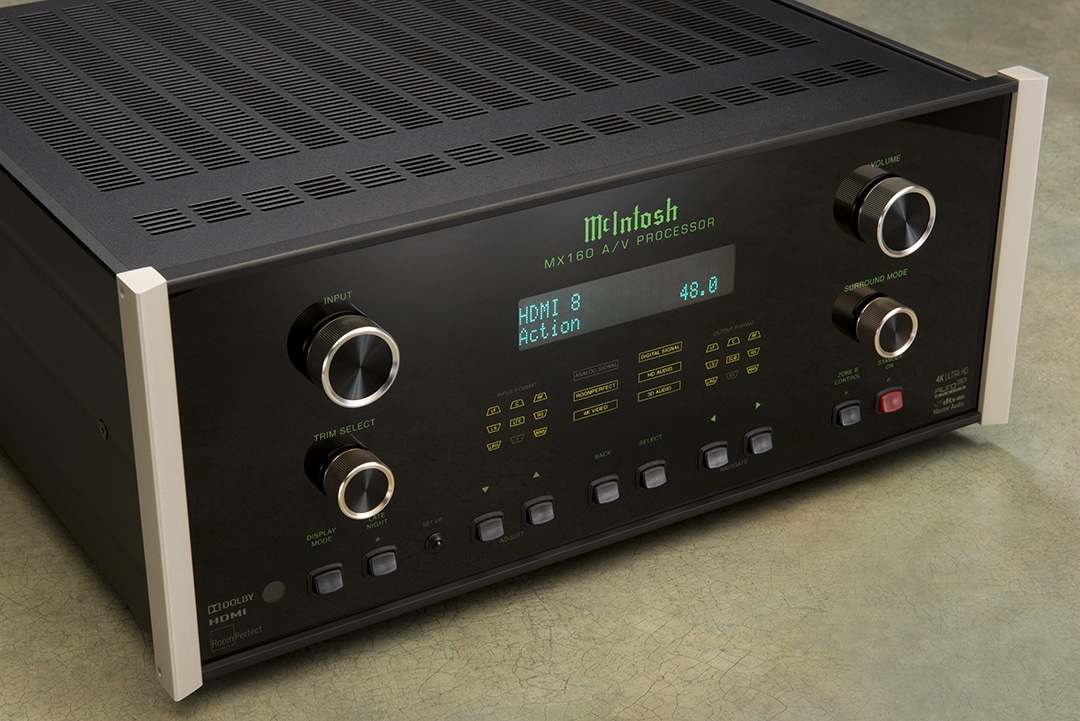 McIntosh has announced that the MX160 A/V Processor has received Control4's Simple Device Discovery Protocol (SDDP) Certification
You know, I was about to jump around the room and wave my arms in the air and shout for joy at this news when I realized that…I hadn't a clue what SDDP actually was. So I found out. That's ok, it's what I do.
SDDP – apparently – is software that is built into a manufacturer's product to make integration with a Control4 home automation system 'simple'. By incorporating SDDP into the MX160 A/V Processor, installation complexity, configuration time and costs are reduced. It also helps alleviate potential incompatibility with other devices within home.
So, now you can party.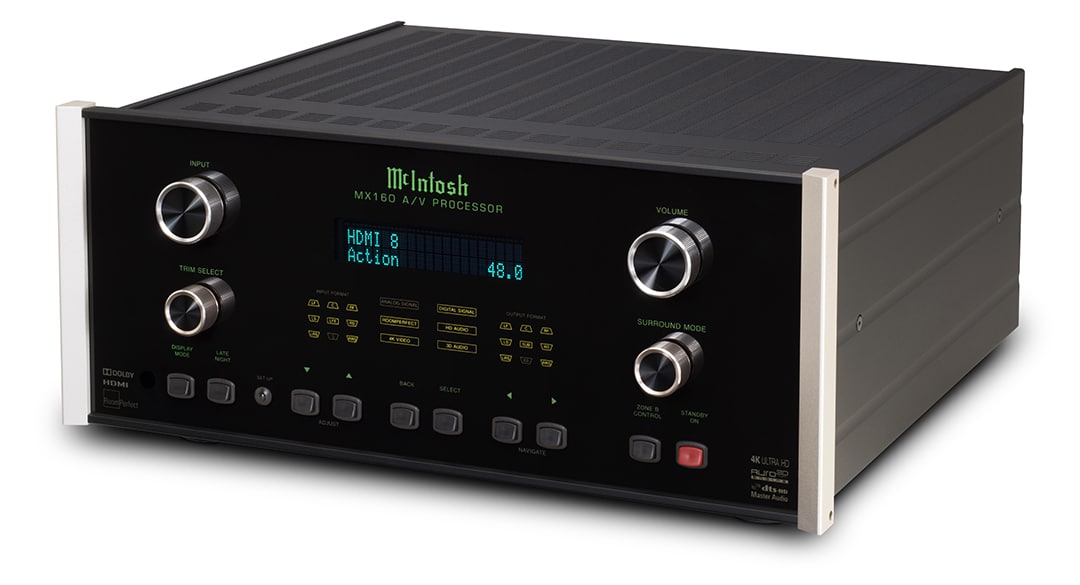 The MX160 A/V Processor is fully compatible with native 4K Ultra HD video sources and can upscale lower resolutions to 4K Ultra HD. In addition, it supports object-based 3D audio technologies such as Dolby Atmos and Auro-3D. It also features room correction technology.
If you really just have to know, here's a bit more about Control4. It's a smart home automation solution offering personalized control of virtually any device in a home or business. Control4 certified custom integrators work with home and business owners to deliver, and I quote, "…smart solutions that provide convenience, peace of mind and customized control over lighting, music, video, security and energy in a single room or throughout an entire home." Got that?
To implement Control4 SDDP in the MX160, the MX160 must be using firmware version 2.0.14 and above. Authorized McIntosh dealers can assist you with the update process.
Visit www.mcintoshlabs.com to learn more.