The Article
Music on Vinyl: the most prolific vinyl reissue label in the world
24th July 2015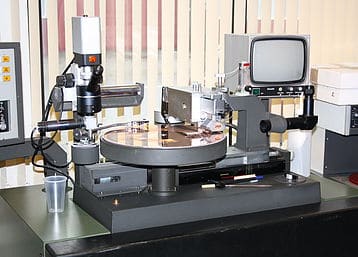 The most prolific vinyl reissue company on the planet, Paul Rigby visits Music On Vinyl, in their factory in Holland
Following the company from its very early days, I have seen Music On Vinyl (MOV) grow from an enthusiastic seedling of a company to a level in which it dominates the vinyl sector with well over 1,000 issues on its catalogue. The company is populated by music fans, looking for interesting and little seen albums to reissue alongside the expected popular titles while its predilection for limited editions – providing certain reissues on multi-coloured vinyl or as part of elaborate box sets – sets any audiophile's mouth watering.
So where did this company come from? How did it accrue such an enormous catalogue of vinyl in such a short time?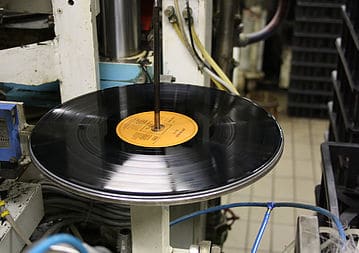 "I've been the owner of this vinyl plant, called The Record Factory, since 1998, when I took it over from Sony Music Entertainment," said Ton Vermeulen who is also the co-owner of MOV. "After running this pressing plant for over 10 years, I realised that I needed more output for pressing vinyl. When my then client, Simply Vinyl, hit financial troubles and fell away there was a gap to fill so I tried to obtain license rights to press vinyl again just like Simply Vinyl did. As this was the former Sony pressing plant and we still had a lot of record metal parts in stock, I met a person at Sony who told me that he was working with the European music distributor, Bertus, in an effort to release the Sony music catalogue on vinyl. So I contacted Bertus, who I knew around 1995-96, when I ran a record label producing dance music, and we then decided to join forces. Hence, Music On Vinyl is a joint venture."
Do not, therefore, infer that MOV is thus a Sony puppet. MOV may have the pick of the Sony archive but it is also working with other labels such as Warners, Universal, Silvertone and Cooking Vinyl. The company is not stopping there, either.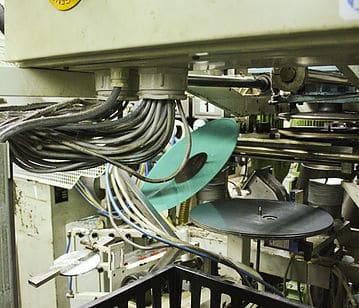 Touring around the Music On Vinyl factory is a joy. This plant used to be the original CBS factory before it was taken over by Sony and so many of its working parts stem from the 50s while several of its staff have 40-50 years of experience. I stood in awe, looking at the massive steam engine that powered the hydraulics (with another massive engine sitting next to it, acting as a 'spare'), the antique record presses squeezing out pristine records while, via Heath Robinson-like contortions and no little amount of audible jerks and sighs, dropped the records into their sleeves. I walked past a press devoted to 7" singles, other strange machines labelled with metal 'Capitol Records' plaques and a massive store-room that was filled with nothing but paper record labels. The awe was enhanced because, unlike just about every other record plant in the world, Music On Vinyl features almost every process of creating a record under one roof.
"Just before I bought the factory from Sony, as a record label," said Vermeulen, "they offered a one stop shop and I knew of no other way than to send all of my material to them. They took care of the cut, the print and the pressing of the vinyl. I only found out later that there are a lot of small plants out there where you have to order your labels from this factory, your sleeves from another printer, then you have to find a cutting room to have your lacquers cut and then you have to send the whole thing to the pressing plant. Meanwhile some things get lost and other things don't appear in time… I think that our one stop shop approach is why we are where we are at the moment."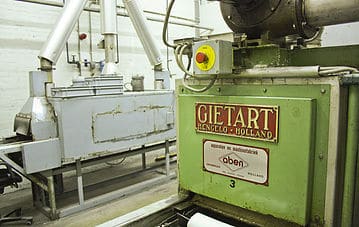 This evolution was 'live' during my stay because the printers were busy moving into the building. Two large printers, one for the sleeves, the other for labels, were being installed as I watched which means that MOV now has complete control over the printing process allowing it to make changes and corrections on the fly.
During the record creation process, MOV utilises traditional lacquers (aluminium discs coated with a thin layer of acetate) for dance music. This provides a warm presentation where the volume is loud due to the large groove size but, because you're looking at a short piece of music, can be managed easily. For full albums, MOV uses a DMM cutter which allows you to cut smaller grooves direct to a blank copper plate but the process retains a full, deep, bass with extended upper frequencies providing a wider dynamic range than a standard cutting process can support and, because the MOV DMM machine is a rare, late generation, model you don't hear the early generational DMM drawbacks of bright upper mids and trashy trebles. MOV even makes its own copper blanks for the DMM cutter, treated to remain soft (for a quieter cut) and produced to a high gloss standard (to prevent air bubbles). Marvellous.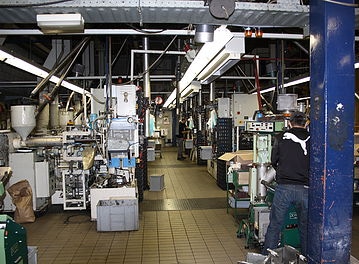 During my tour, I felt like 'Charlie And The Music On Vinyl Factory' and was impressed by the company's practical, down to earth nature, its attention to detail and its love for music. I've hardly had time to mention its quality control. What other pressing plant employs three to four people, eight hours a day, doing nothing else but checking every stage of the vinyl creation process?
Music On Vinyl has fast become the cornerstone of the vinyl reissue business and is going from strength to strength. With production standards high, playback output absolutely top notch, coupled with a fresh and always interesting release selection, MOV's next few years promises to be an exciting time.
IS THE VINYL INDUSTRY A CON?
Did you know that most vinyl reissues, these days, feature a digital source file and not original master tapes? It's absolutely true. Yet magazines, internet forums, audiophiles and journalists like myself drone on about master tapes this and analogue that. And then we all denigrate CDs with our next breath. Are we all hypocrites and is the vinyl industry a con in which everyone knows what's going on but no-one is telling? Well, it's not quite that simple or as black and white.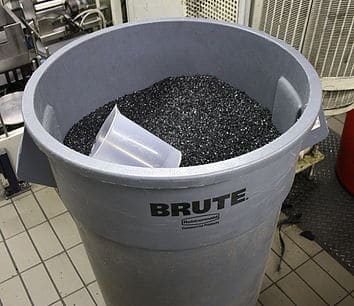 Vermeulen accepted the accusing finger, on behalf of the industry and began with, "OK, 95% of all human beings on this earth, who are listening to music, are happy with an MP3. Anything else sounds better to them." And for the audiophiles out there? "There won't be a lot of people who can tell the difference between a complete analogue master cut and a new record cut from one of our recent digital mediums because the difference is so small. You need to have golden ears and then you also need to know how to listen to it."
Shocked? Crestfallen? Angry? Let me quickly add that there are many audiophile companies out there who use analogue master tapes and employ a completely analogue chain. Music On Vinyl is one of those, actually. There are others including Speakers Corner, Pure Pleasure, Mobile Fidelity, Sundazed and more. Yet, there are a hundred different reasons why master tapes cannot be utilised: the original master was thrown in the nearest skip, destroyed in a fire, are present but in too poor quality to be useful (the 70s era master tapes experienced flaking oxide syndrome so they needed to be baked and then archived – generally speaking to a digital file – and then binned because they were good for a single play through only) or were never available on master tape in the first place (much of the late eighties and nineties output was recorded to DAT).
"If I can be supplied with tapes then we will always use them" said Vermeulen. As MOV, the labels know that we want the best audio they have. If they send a digital file, if we think that it sounds good then we go for it. If we have doubts then we will request a different master."
But doesn't MOV request master tapes to begin with? Shouldn't MOV be demanding master tapes as a first option? Or do the major labels take the easy way out and supply digital files. Well, searching through tape archives takes time. And time is money, so the suits tell us.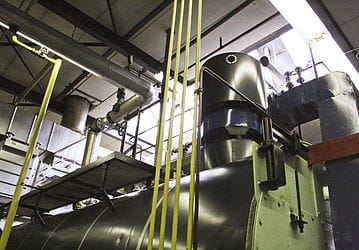 "They know that we want analogue masters," confirmed Vermeulen "and I can't believe that they would hold an analogue master back from us because of laziness. They are in this deal, they want to succeed, everyone wants high sales and the better the quality of the product the better for all. When I took over this plant there was still a lot of old archive. Sony had a good organisation. I really don't know what Sony did with their old masters. I can imagine that they have converted them all to digital files – it's easy for them.
"On a more general point, there are a lot of people after old analogue music and want top quality recordings. Yet, I would say that 99% of people who buy records really don't care. They are just after this nice product, with this nice, big sleeve, a booklet and pictures to fill up their collection. They even look for the odd crackle during playback because, without the odd crackle, 'it can't be a record, it must be a CD', they say. There is a minority who spend a lot of money on expensive hi-fi but I still think that if we did an A-B comparison between one of our digital and analogue recorded vinyl records, not many would be able to hear the difference."
Why is that? It's partly because the company uses high quality digital transfers but Vermeulen is also adamant that, with the standard of the equipment that MOV owns, they can actually improve the sound over and above the original, "We can do things with digital recordings that you could not do with the original analogue. That's also partly to do with a amount of time and application that we can apply to each reissue."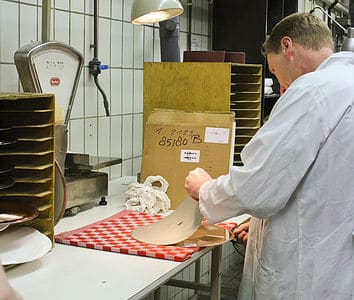 Something that was sometimes lacking in the original recording because, at that time, vinyl was a mass market medium that was subjected to deadlines and time constraints that sometimes resulted in short cuts in terms of quality, "We spend more time to make the actual cut than they did in the past. To give you one simple example, we had metal parts relating to one particular album which I will not name, but was produced in the 80s. Sony had produced thousands and thousands of albums from these parts and we found out, recently, that there was a drop-out in the audio. I don't know what happened but no-one spotted it at that time. So, on that album, our reissue was a definite improvement."
THE FUTURE
It only took three years for MOV to reach its 500th LP pressing (2012) but, although the company itself is proud of its success and the strength of the vinyl market that supports it, the release schedule is largely running to a specific plan, "Because we have relationships with companies that hold a big catalogue, we can get access to the titles," explained MD of MOV UK, Mike Gething. "Having said that, because we have made commitments to labels, the pressure is on for us to fulfil them. We have to show the likes of Sony a decent amount of releases to maintain access to their catalogue. You'll see the same with our contract with Universal."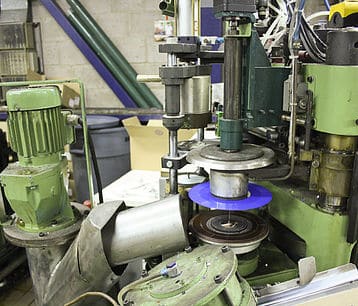 Also, because MOV own and run their own vinyl factory, it has the option to repress albums at short notice. Hence, the business is rapidly becoming a catalogue selling exercise.
"The bigger the catalogue gets, the easier it is to sell to retail as a stand-alone catalogue. It helps the whole thing flow if you have a large amount of releases to offer."