The Article
MUSIC MAGAZINE – 23 September 2022
23rd September 2022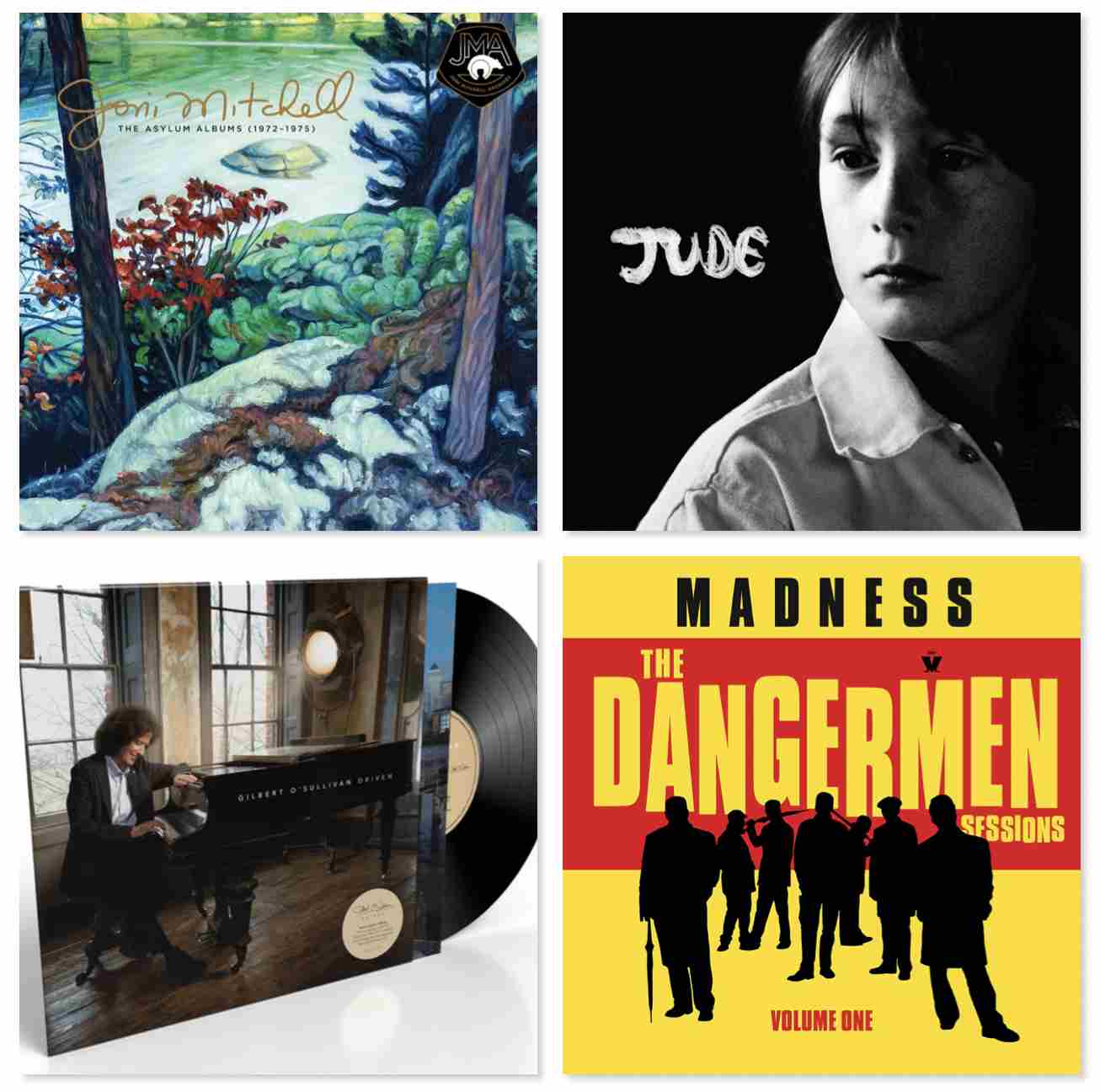 Back for a second helping, I have more music-flavoured items for you this week covering vinyl news, a book review and vinyl reviews
VINYL NEWS
BIG NIGHT
An original motion picture soundtrack for you from 1996 to begin with and a Record Store Day release from the US-based label, Varese Saraband and Craft. This comedy drama starred the likes of Ian Holm, Minnie Driver, Allison Janney and Isabella Rossellini but the chap behind the music was Gary DeMichele. 
Actually, it does vary between DeMichelle work and classic tracks from the likes of Louis Prima, Rosemary Clooney, Keely Smith and Matteo Salvatore.
BUY HERE:
USA – https://amzn.to/3fhLYKF
MADNESS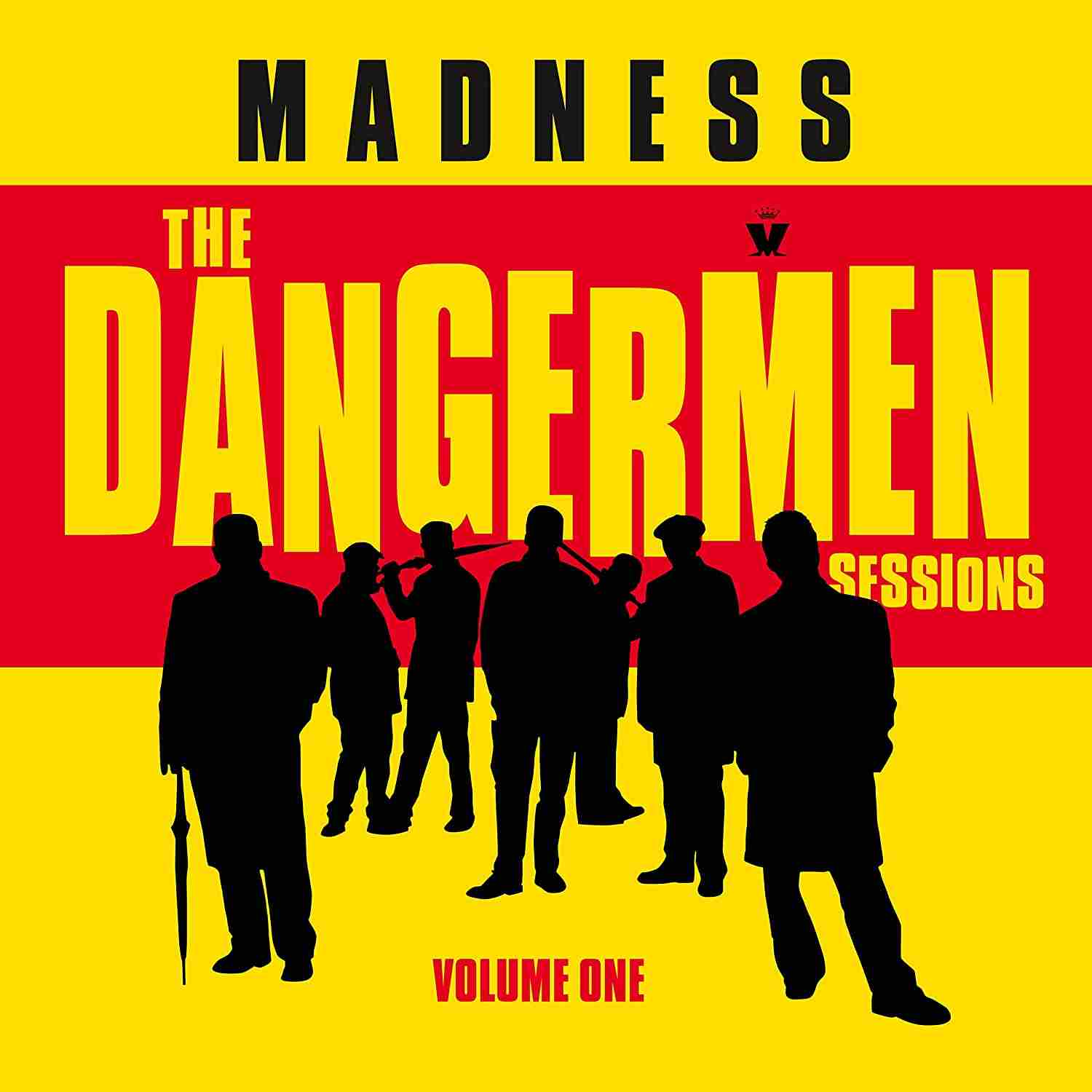 From Madness comes Volume One of The Dangermen Sessions (BMG) Basically, a covers LP of work from Bob Marley, The Kinks, The Supremes, Prince Buster and more. All reggae-fied. And very nice they are too, I must add. The work was originally performed during low-key gigs by the band's alias, The Dangermen. 
BUY HERE: 
USA – https://amzn.to/3LApTmB
EUROPE – https://amzn.to/3dye6Zr 
BOBBY GENTRY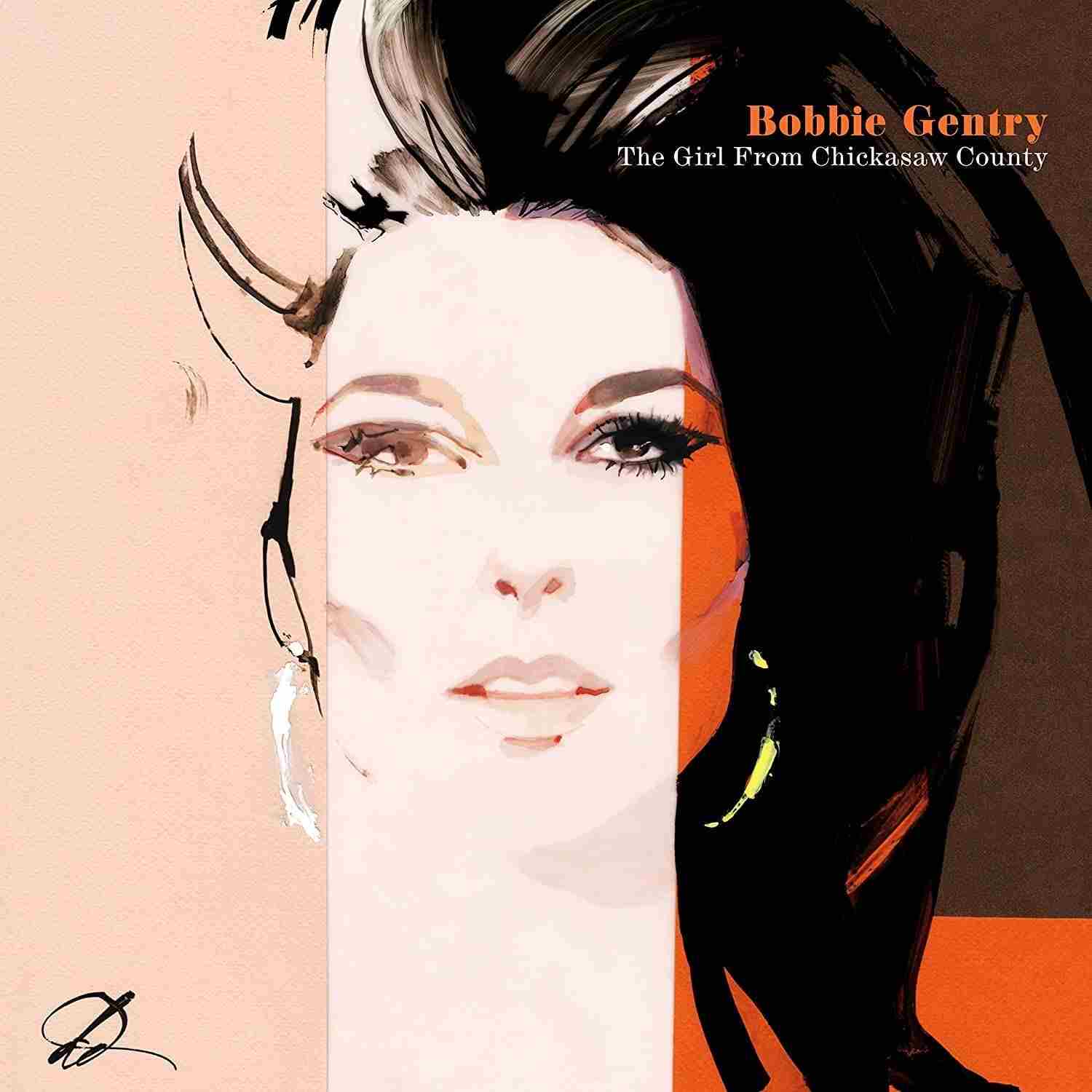 A 2LP compilation that's very nicely presented indeed, packing in 34 songs. Called The Girl From Chickasaw County (UMC) this one includes hits but also deeper cuts plus out-takes and demos. So there's plenty here for the true fan. 
BUY HERE: 
USA – https://amzn.to/3R9d4Rk
EUROPE – https://amzn.to/3RbBE3Q 
POLLY PAULUSMA
From Paulusma comes the Pivot On Which the World Turns which is almost Tyrannosaurus Rex-like in its title length. The contents, however, are direct and simple. This is Classic Polly.
BUY HERE:
USA – https://amzn.to/3BxUhJq
EUROPE – https://amzn.to/3S6KDog 
THE BRAND NEW HEAVIES
A reissue of the hit 1990, self-titled LP (Acid Jazz), remastered by Sound Mastering in London and including Dream Comes True, the silky smooth, soul outing of Stay This Way plus People Get Ready.
BUY HERE:
https://thebrandnewheavies.bandcamp.com/album/brand-new-heavies-brand-new-heavies
MORE FROM JONI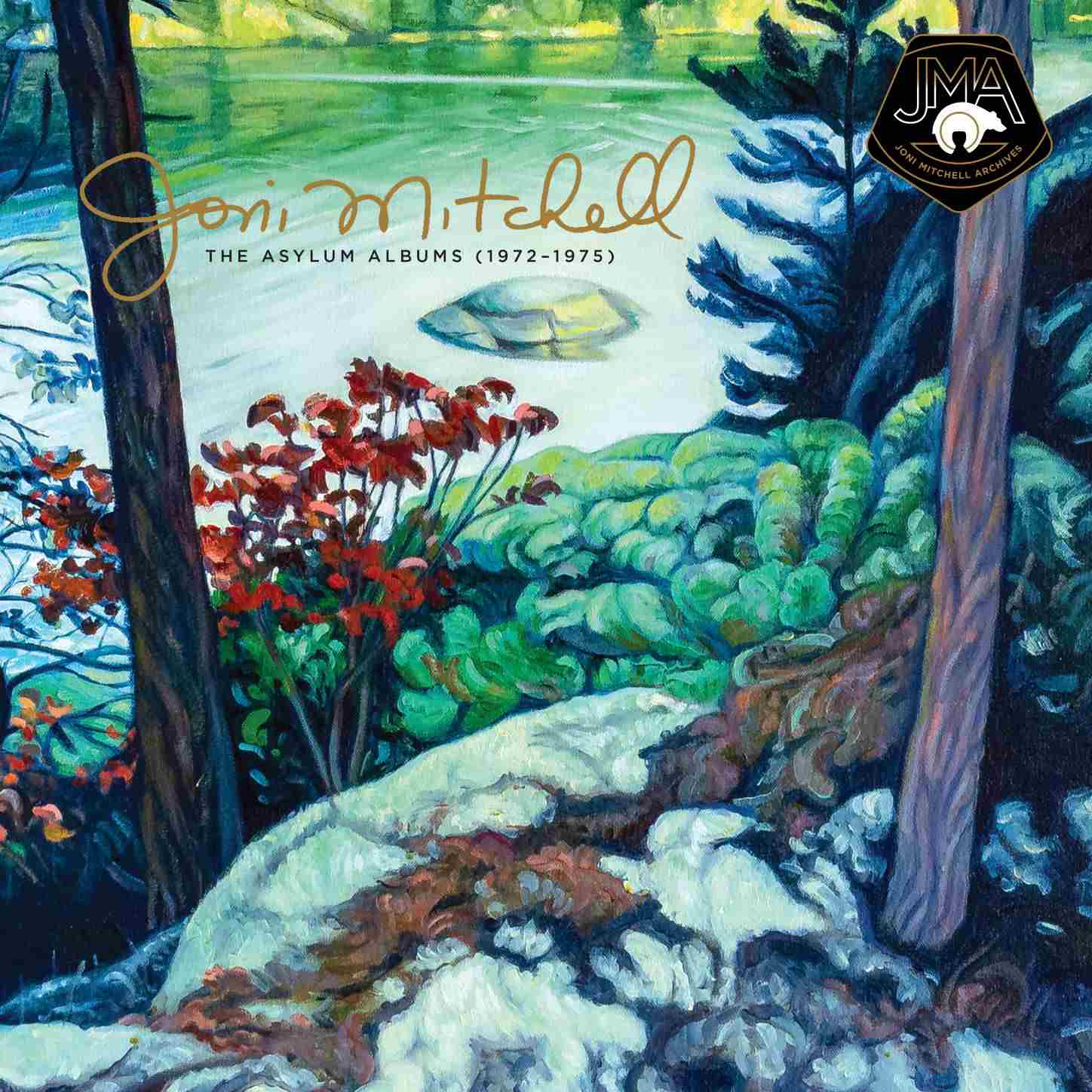 A rather wonderful 5LP box set continues the Joni Mitchell archive releases. This one is presented in a slip case. Called The Asylum Albums (1972-1975) (Rhino), it features For The Roses, Court and Spark, Miles of Aisles and The Hissing of Summer Lawns. The cover was painted by Mitchell, the remastering was twiddled by star man, Bernie Grundman, Neil Young adds a notes to the liners and the quality of the product as a whole is top notch.
BUY HERE:
USA – https://amzn.to/3xNLT7M
EUROPE – https://amzn.to/3r0h9MT  
JOYCUT
Called – deep breath now – TheBluWave [TimesWhenSilenceIsAPoem – TheIceHasMelted – AndBleedingGlaciersFormOurtears] – and rest – has emerged from Italy. This is experimental electronica. Soundscape on a distant star, kinda stuff. Post rock combined with Tangerine Dream combined with neo classicism. There's plenty of beautiful sonic architecture here and these are indeed constructions, of a sort. There's uplift here, even if it might only be spiritual. But that's enough for anyone.
BUY HERE:
https://joycut.bandcamp.com/album/thebluwave-timeswhensilenceisapoem-theicehasmelted-andbleedingglaciersformourtears
VINYL REVIEW
GILBERT O'SULLIVAN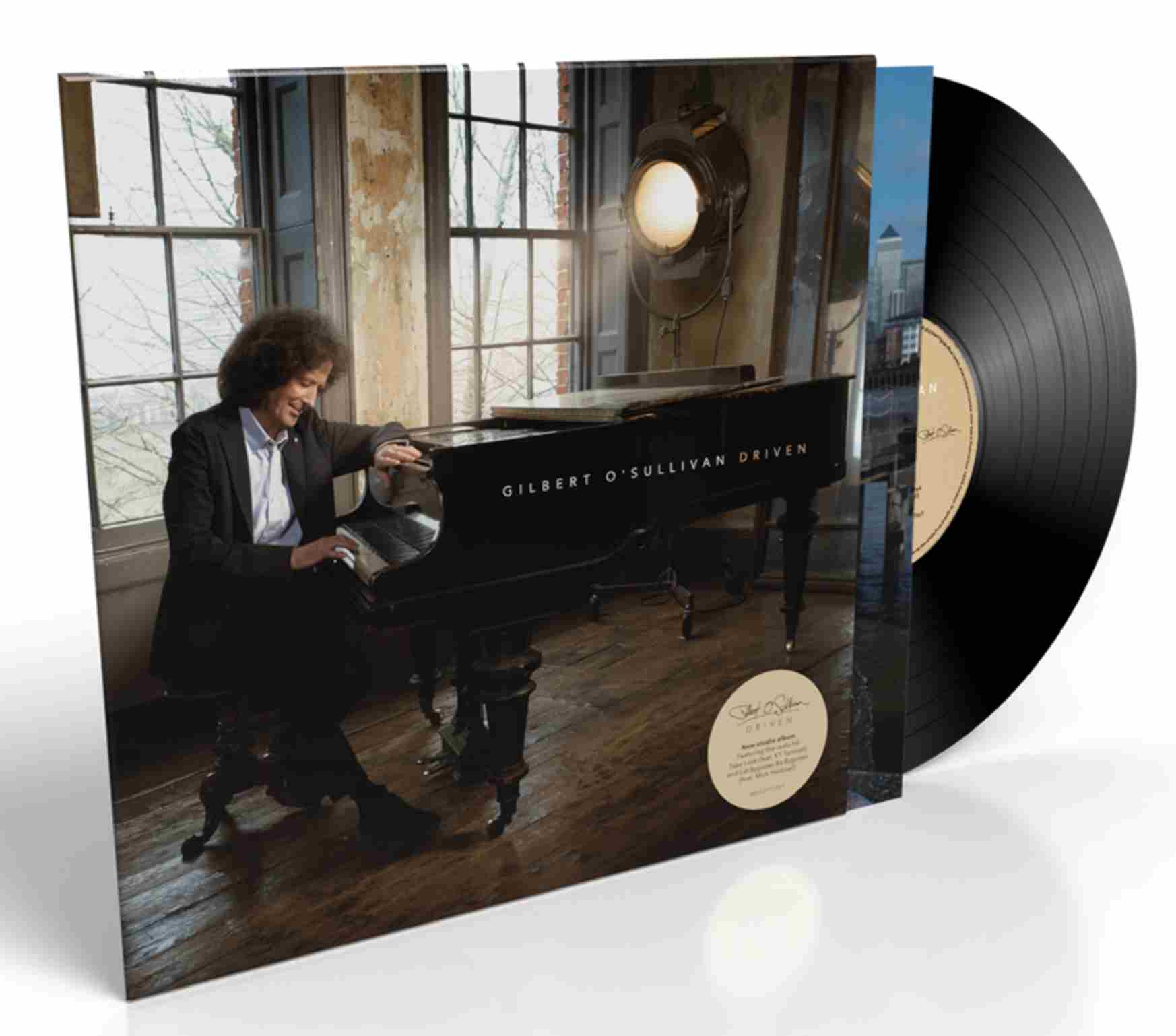 Title: Driven
Title: BMG
One of the most under-rated singer-songwriters out there who was sometimes reduced by his ever-present guest spots with his ever-present flat cap on UK family TV shows like The Two Ronnies and the like, O'Sullivan knows how to grab a melody by the throat and let it work for him. His songs can sound deliciously flippant, off hand and casual, as if he wrote them while he was waiting for the next bus. Yet that's his compact genius. He can make songs smile. He can make songs that are small enough to put in your pocket, for later. 
I wouldn't call this one a classic – it's horribly over-produced for my liking. It's too busy. There's too many people in there. I fantasised about invading the studio, dropping down by rope from the roof, clad in SAS gear, grabbing Gilbert, who I'm sure is performing here blindfolded and chained to his piano,  retreating backwards out of the door with him, under a hail of gunfire. Just to rescue him from the 10,000 session musicians that are suffocating his work here. As well as K.T. Tunstall and Mick Hucknall who are only there for emotional vampire reasons and because everyone has agents who think too hard. They really don't add anything.
And yet. This album still retains the core O'Sullivan magic and thus should not be ignored. You should still buy it. There's enough gold here to justify the asking price. 
The songs retain a level of naivety and innocence that make the man so appealing, he can insert a sweet harmony into the lyric that can emotionally transform any song and the basic quality of his songwriting never shifts below excellent.
Next time, Gilbert? When you're on your own, push your piano into your back yard for a slice of ambient atmosphere, put your phone on it, press 'record' and then release that recording on vinyl. That'll do. That's all you need. And if a session man knocks on your front door? Hide behind the sofa.
Mastering on this one? Mastering is good. Because the mix is so cluttered, sometimes it's difficult to tell how good because there's not a lot of space to work it out. Yes, there is a measure of compression. We're not talking spooky silences here and space enough to colonise a new civilisation but there's nothing aggravating, either. It's good enough to live on your HiFi. 
BUY HERE:
USA – https://amzn.to/3C1ZURO
EUROPE – https://amzn.to/3SpGeN0
VINYL REVIEW
JULIAN LENNON
Title: Jude
Title: BMG
Called Jude, this is the album he wasn't planning. In fact, I think the chap had retired as a recording artist. Which saddened me. The album title refers to The Beatles track of the same name, written about him by Paul McCartney and changed from Jules to Jude so as not to upset his Dad, John. The song was a left-field criticism of John, the father. It's thought that, as a child, Macca was closer to Julian as an 'Uncle' then John was as a father. 
Any road up, this is really a pandemic album, time was available to muse. So this one internalises. It's a self-examination of an album, you might say. Performed while the life stopped and we could all hear the birds singing, for once.
Full of melodicism (it's in the genes) the mixing and arrangement places Lennon in an empty space. He seems to be alone while being orbited by studio trickery.  
Tracks? I love Freedom, which is a slow-paced uplifting ditty. Not One Night has a distinct flavour of Embrace's Coldplay cover, Gravity. Just a flavour, mind you.
Round and Round Again is easy on the ear and also seems to feature influences from other creators. There are hints and snatches from other bands and tracks that I struggle to label but sound familiar. 
Derivative then? That would be harsh. The album is accessible, if nothing else because the tones offer familiarity. Lennon obviously absorbed a lot of music during the Pandemic, I reckon and then added his own twist to the melange.
As for mastering? If I was going to picky, I'd point at the uplift of compression that's no doubt been included to 'hone' those fine details but it doesn't become nasty. Sure, I would have liked the compression to back off a touch but I can live with it. There's enough emotion from the Lennon delivery to take your mind of it. The soundstage is broad, expansive even while there is enough depth around the stereo image to add structure.
BUY HERE: 
USA – https://amzn.to/3fiVRru
EUROPE – https://amzn.to/3dE6rJ4 
BOOK REVIEW
Title: Lady Gaga  – Applause 
Publisher: Palazzo
Author: Annie Zaleski
Pages: 224
Price: £25
A large-format hardback release, this book is devoted to one of the more bizarre figures in music. Bizarre in terms of her image. An image that can bedazzle and confuse even her contemporaries. Even those who see themselves as edgy and experimental. 
Lady Gaga is 'and then some' in those terms. 
My wife sometimes watches Fashion Feed on YouTube. It's full of the latest cat-walk models parading the newest wares. In amongst that lot are a couple of experimental fashion designers whose dresses, if ever spotted on the High St., would either have the populous screaming away in fear with arms flailing above their heads, would prompt an instant arrest or would trigger a guarded response from the Armed Forces. 
Lady Gaga is of this ilk. And she is loved by her fans for that. 
This tome is full of such iconic imagery. From a bikini made from shells and flowers, to something involving plastic bubbles and fishnets and a little number that completely encased her form with spikey extrusions roaring off the top of her head. Standing next to her, arch hip hop star Eminem looked in complete and total shock. Like he'd just survived a bomb blast. It's the funniest photograph in the book. 
I have utter respect for Lady Gaga. Never listen to her music. But I do respect her for sticking to her art, her beliefs and for following her creative muse. 
This book is not a simple photo book, it does examine the woman beneath all of that polymer. It takes Gaga to task about the collaboration with serial rapist R. Kelly, her ultra bizarre YouTube Music Awards appearance in which she cried her eyes out and apologised to her mother (the performance was described as "deeply strange") plus the naked ArtRave appearance. The recent dog-napping episode is also in here as is Gaga's health issues.
The book reads like a breathless piece of Sunday supplement journalism. There's a lot of box ticking here, a lot of hurried comments. A lot of editorial Bam! Wham! Pow!
And for this sort of book, that's fine. Don't expect a considered, deep, thoughtful, biographical analysis. Nevertheless, it's an enjoyable if light read.  
BUY HERE:
USA – https://amzn.to/3R809Pm 
EUROPE – https://amzn.to/3fasM1c