The Article
Musaic MPL Streaming: including Smart Features and a Sabre DAC
25th November 2016
British audio start-up Musaic has launched its third wireless audio product – the MPL Music Player streaming player
The MPL can connect to any device with an analogue line-level input (such as a CD or auxiliary input) and can also connect to any product with an S/PDIF or TOSlink digital input. This means it can be used with any stereo system, soundbar, TV, dock or surround system. The MPL is also fully compatible with Musaic's MP5 and MP10 smart speakers.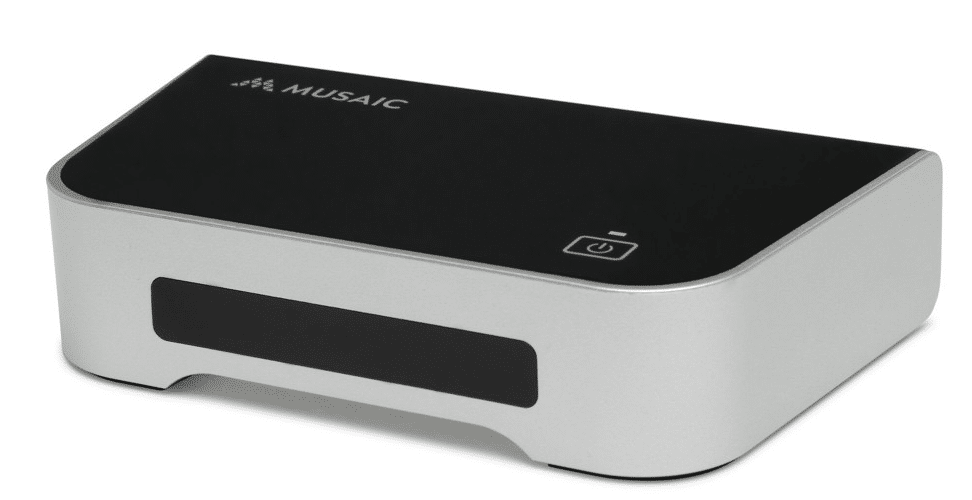 Via the Musaic app, the MPL allows playback of the music on phones and tablets and in stored DLNA/UPnP music collections, as well as from streaming services and internet radio. Musaic is compatible with Spotify Connect, TIDAL, Napster and many other services.
The MPL features an ESS SABRE DAC while Musaic's audio playback engine allows uncompressed high-resolution playback for almost any file type including 24bit Studio Master files.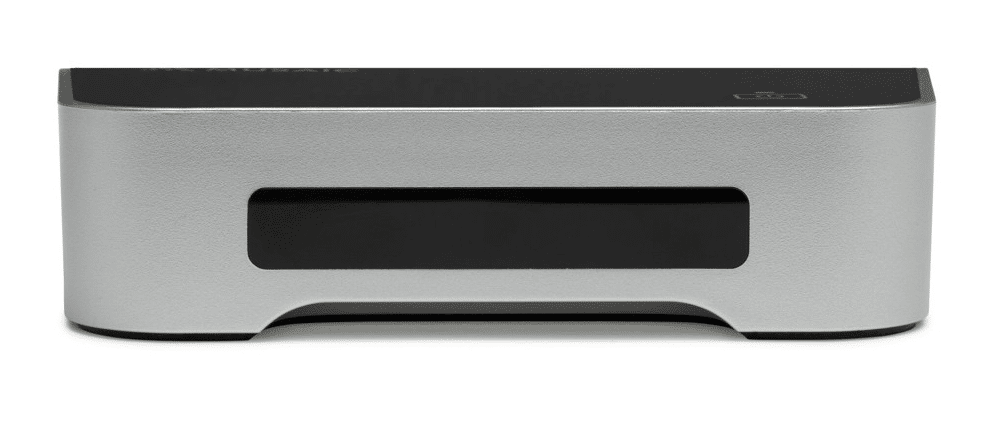 Musaic has featured IR learning, with IR blaster output and emitter out. This allows the MPL to control the connected amplifier or AV Receiver from the Musaic app and learn its volume, on/off, source and mute commands.
The MPL Music Player features both 100 Base-T Ethernet and Wi-Fi in a dual band 2×2 Multi-In Multi-Out configuration. This allows a connection to a standard home network with no need for an additional dedicated bridge product.
The MPL also makes an existing hi-fi or surround system smart – featuring an IFTTT Channel, allowing users to connect smart home products. Via the Musaic app, the MPL can also control smart lighting products so users can create lighting scenes integrated to their audio-visual experiences. A certain lighting preset for watching a movie, having a romantic dinner or throwing a party can be recalled via the app or at the touch of a button. Price is £250.
For further information click www.musaic.com.