The Article
MT2 Turntable From McIntosh: The Entry Level
9th March 2018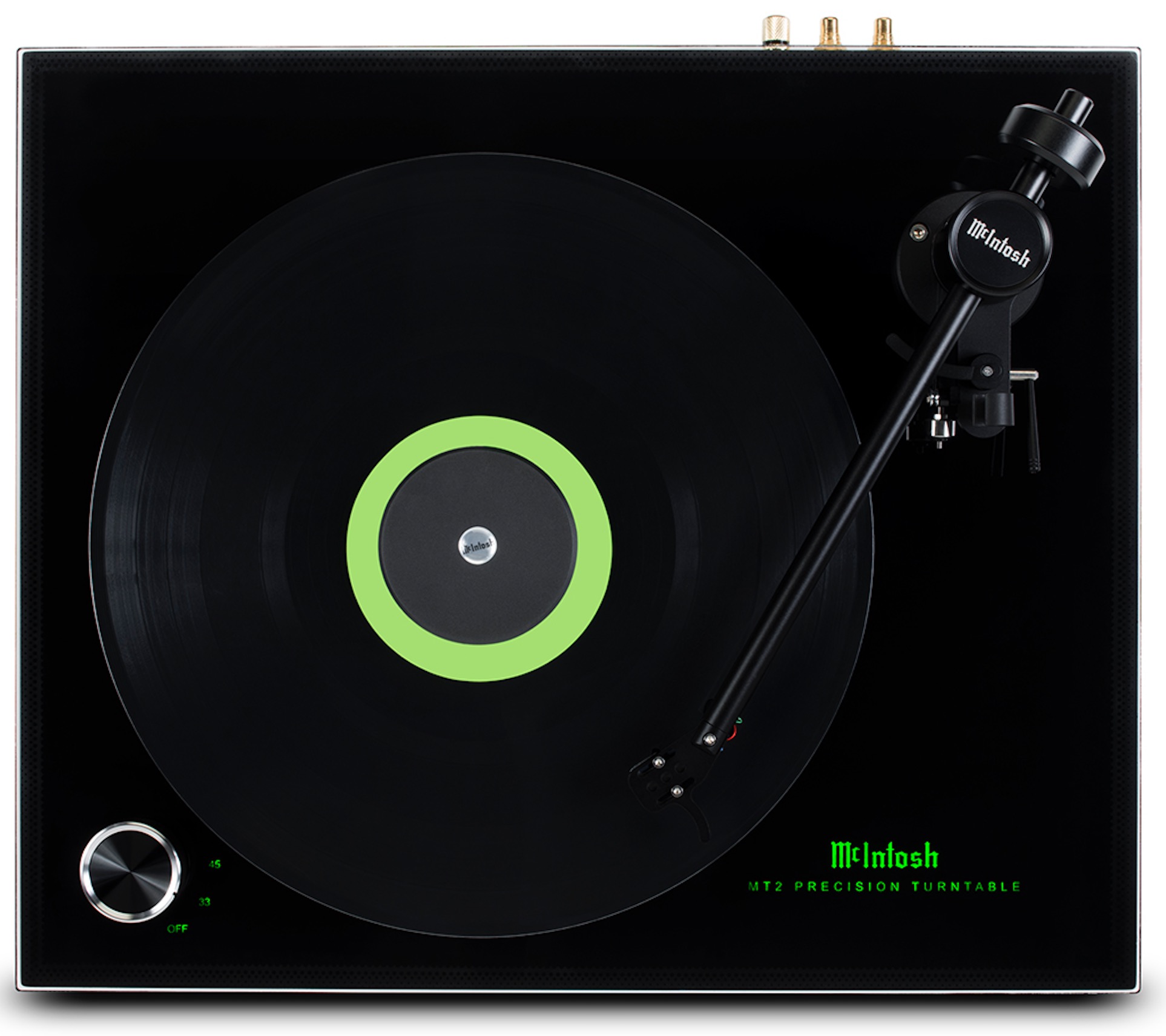 The twin speed, entry-level MT2 Precision Turntable an electronic and mechanical design and is ready to use straight from the box, with all presets taken care of at the New York factory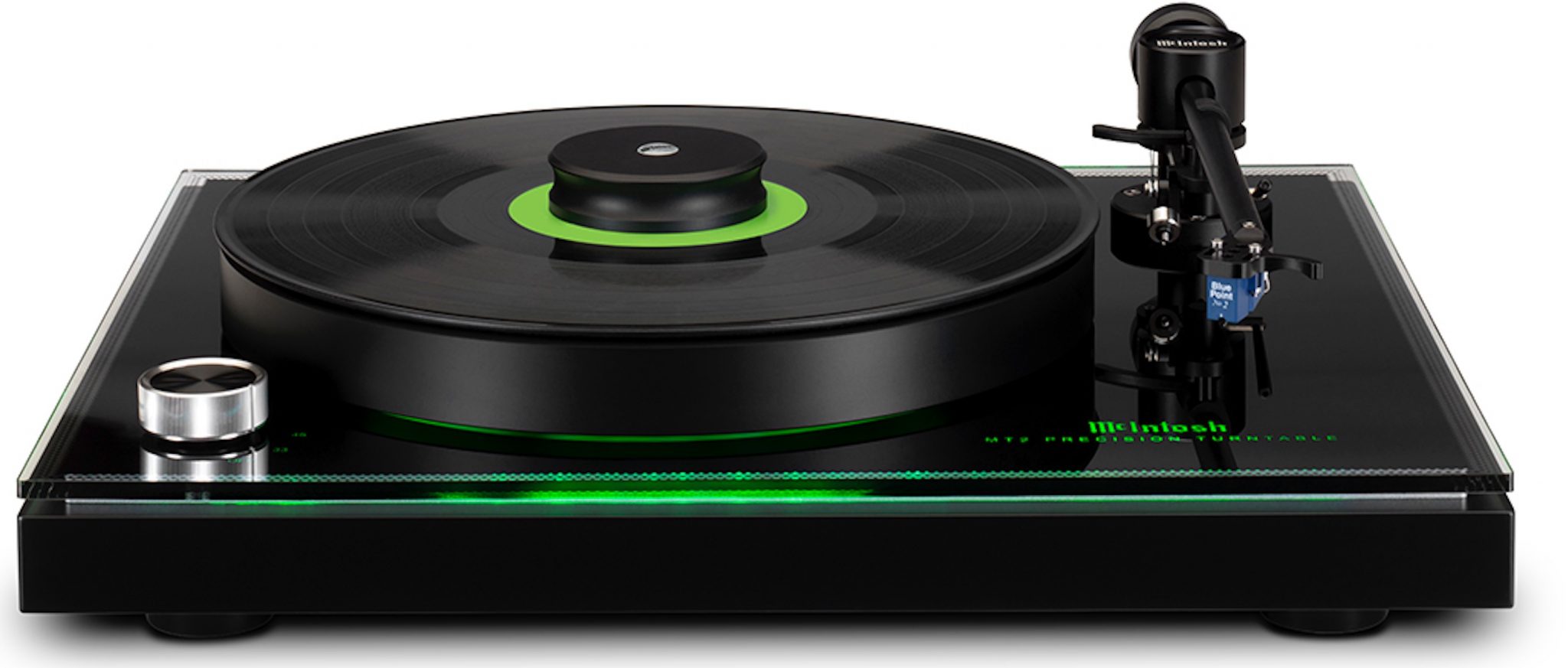 The MT2 comes with a pre-installed moving coil (MC) type cartridge with an output high enough to enable compatibility with moving magnet (MM) inputs on partnering equipment.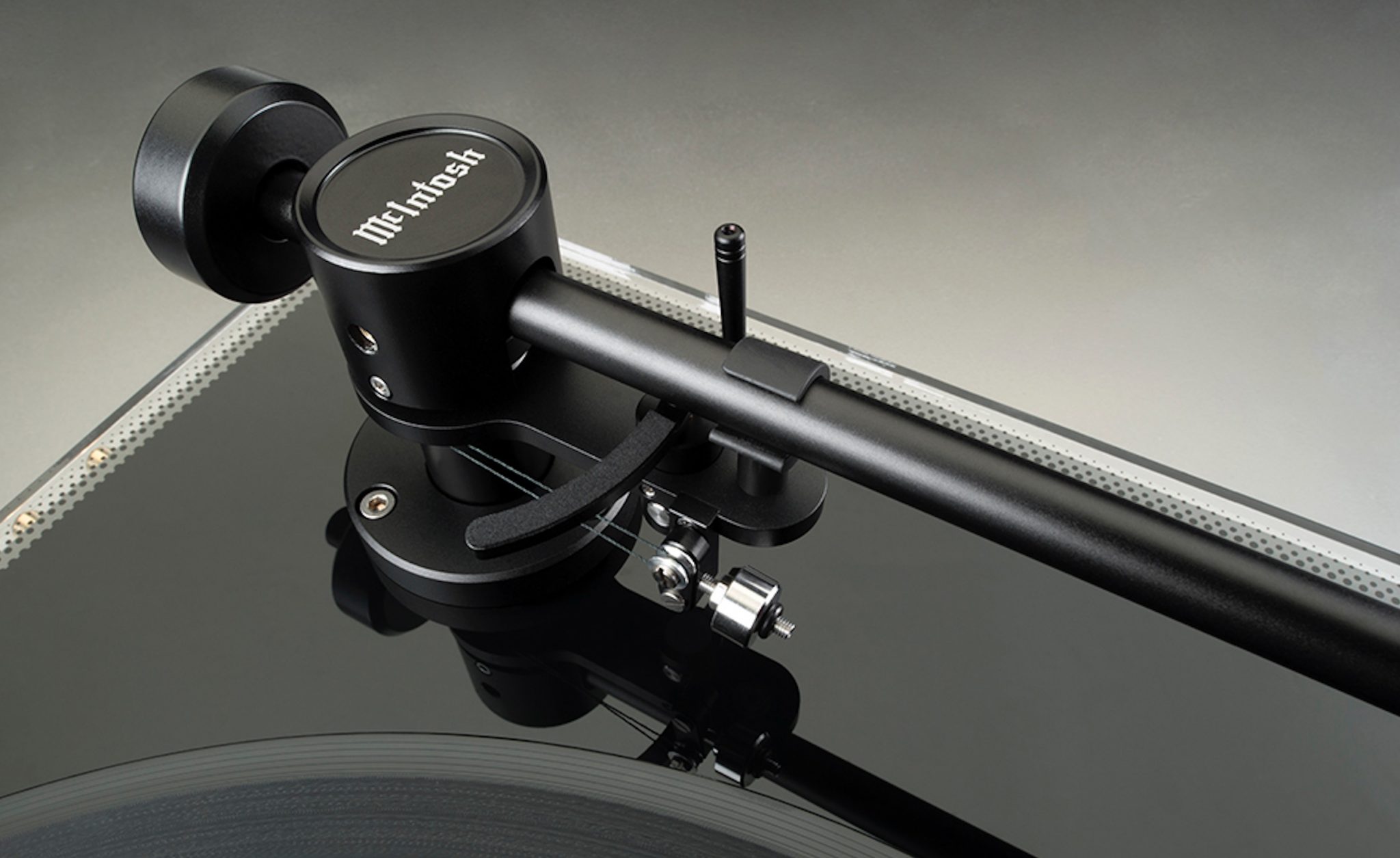 The duraluminium tonearm arrives with, "…special damping materials. The noise-free vertical bearings feature two precision-ceramic surfaces with damping fluid; the horizontal bearing is a gimballed sapphire design," said the company.

The belt-driven solid black outer platter is made from a "special dynamically balanced polyoxymethylene" (POM) and is 25.4mm thick. The inner platter is made of CNC-precision milled aluminium. The platters rotate on a polished and tempered steel shaft in a sintered bronze bushing. The DC motor is driven by an external voltage-stabilised power supply.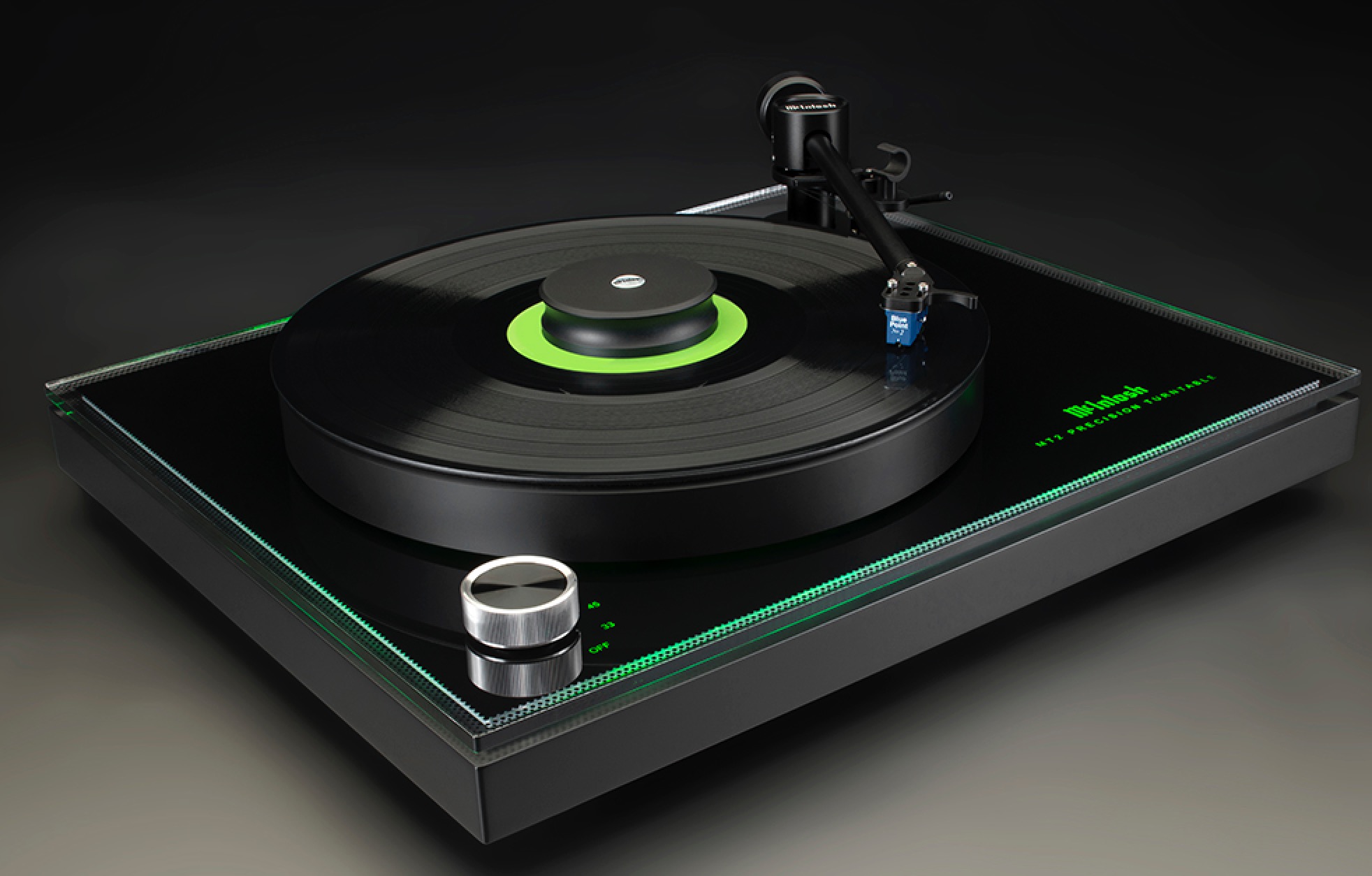 The MT2's plinth has a compressed wood base with a black lacquer finish. It includes top and middle acrylic plates.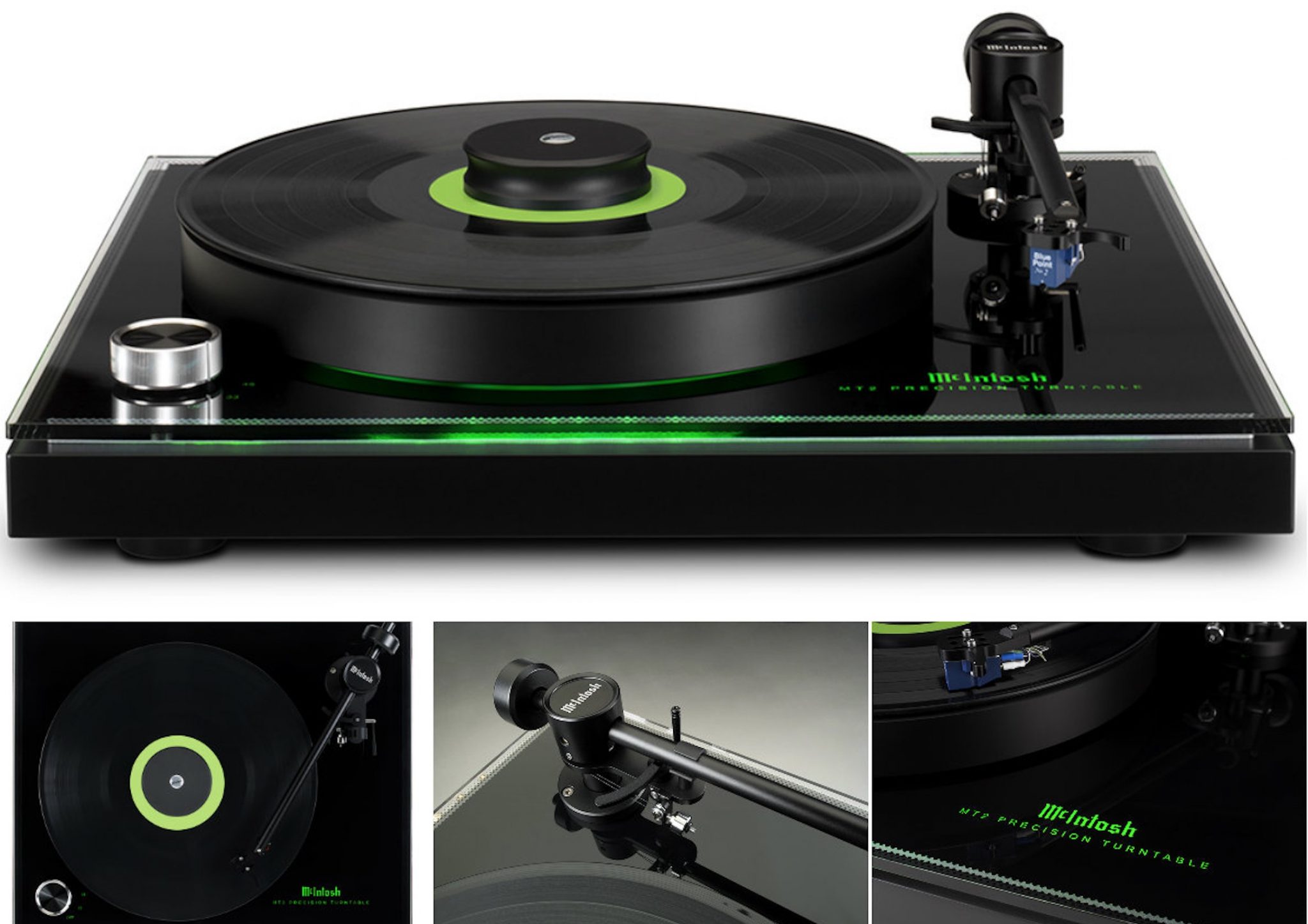 A clear, contoured dust cover is included. Orders can be placed now with authorised McIntosh dealers with shipping expected to begin in May (in the UK). Price is £4,995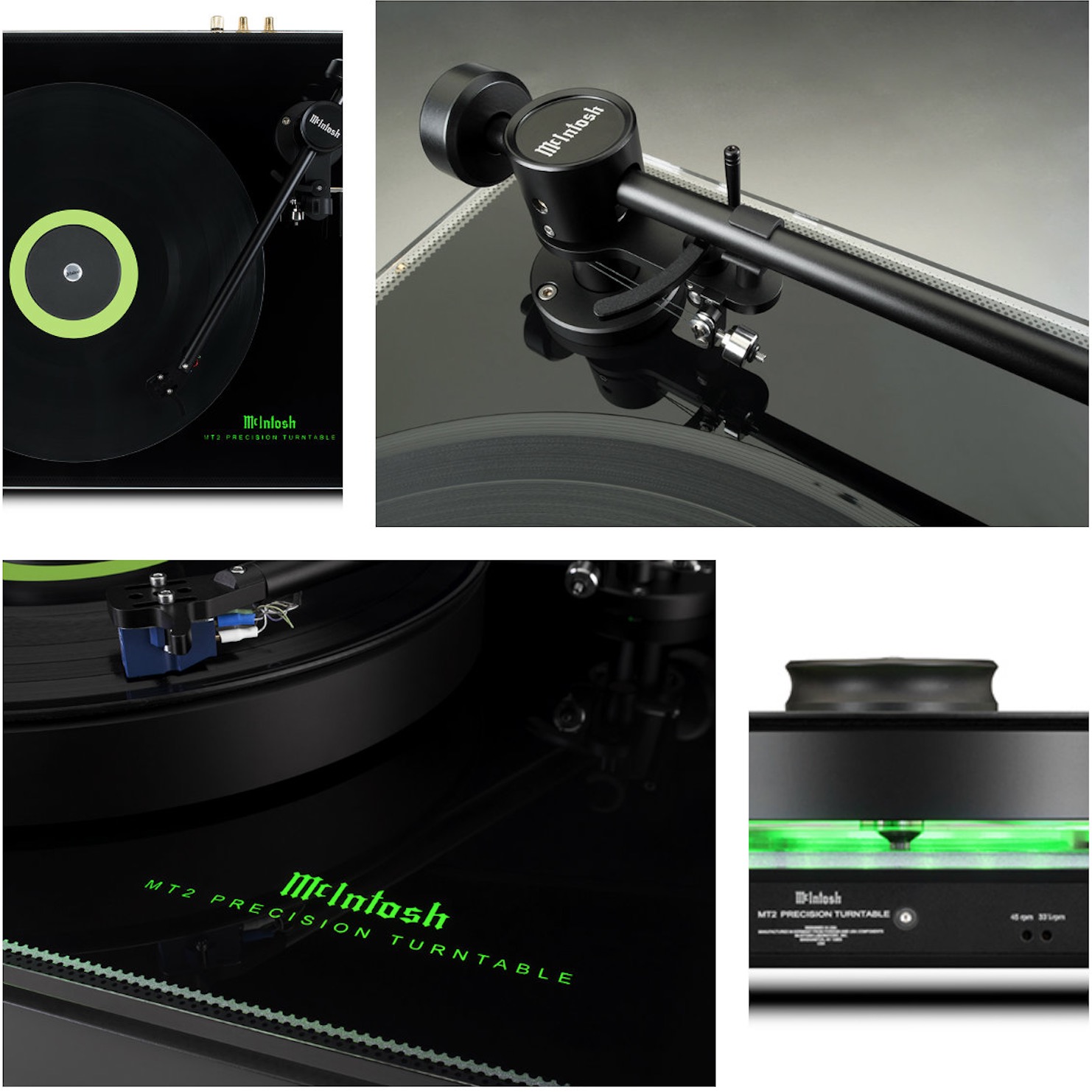 To learn more, call 01202 911886 or click www.jordanacoustics.co.uk