The Article
Monolith Magnetics RS-1026 Valve Amplifier TB3/750
19th December 2016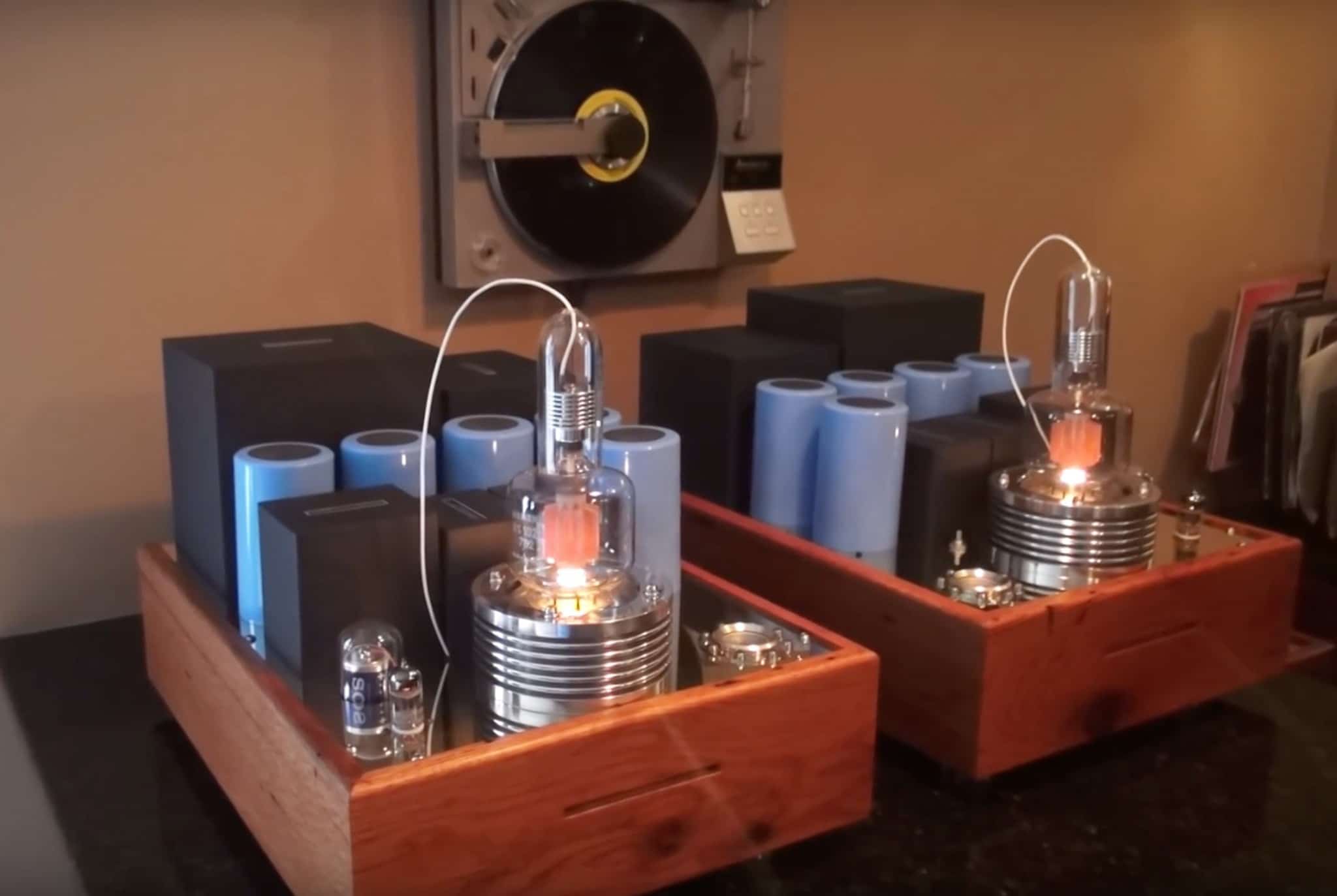 This is a custom-made amplifier running up to 60W at Class A. There's not a great deal of information on this one but it is intriguing, nevertheless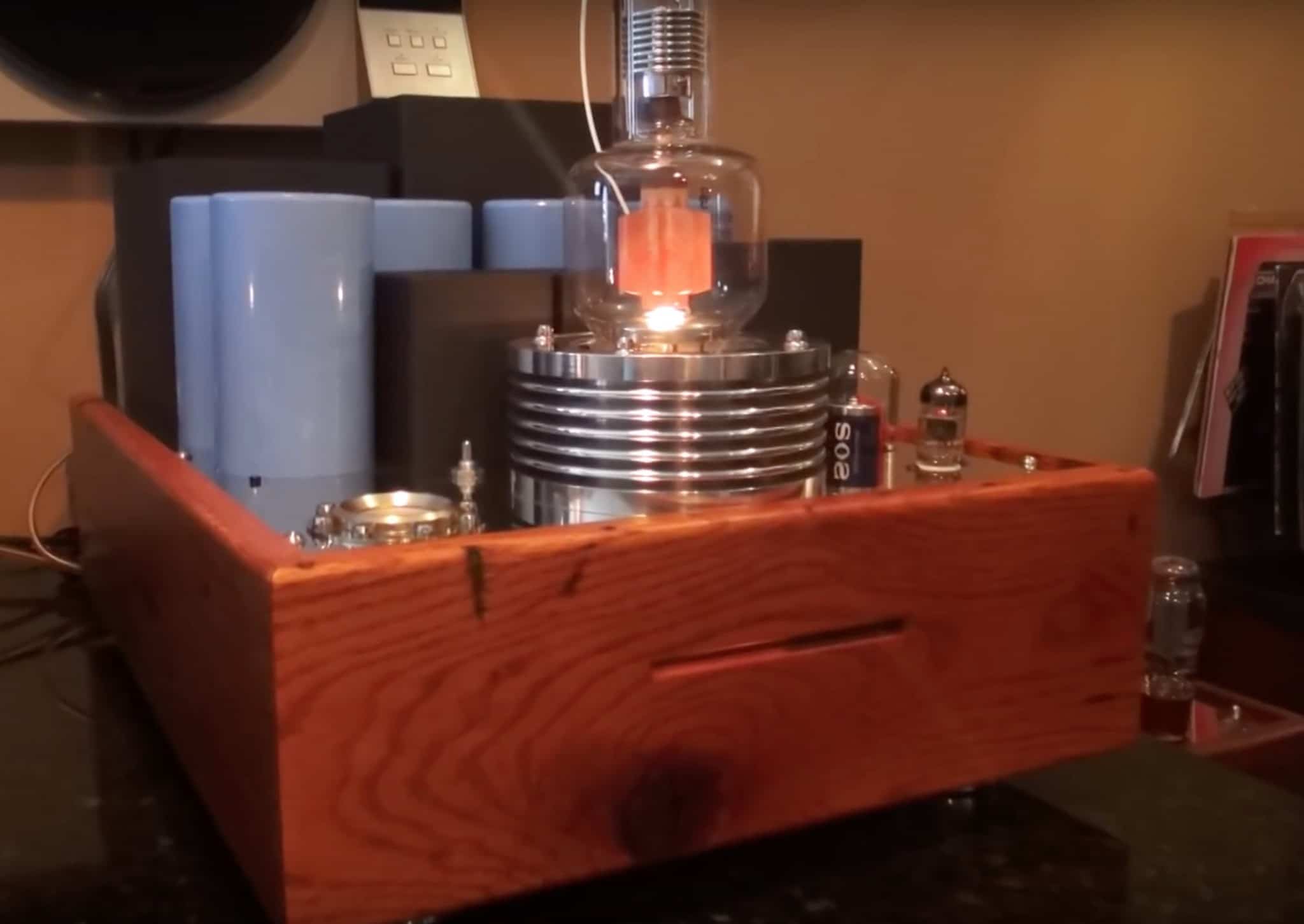 Apparently the top panels are made strong and corrosion resistant and derive from naval brass plate. They're heavy too, each mono block weighs in at 75kg.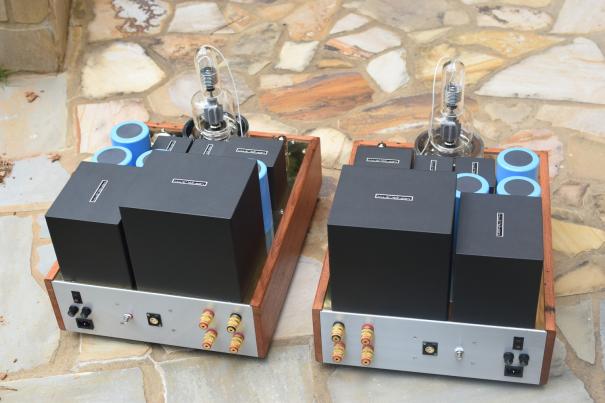 And just what is Monolith Magnetics? Apparently two men, Dr. Ward De Ceuninck and Yves Pexsters, based in Belgium.
If the company statements on the website are anything to go by then they know their business too or, at the very least, have strong opinions about how hi-fi should be designed.
You can find out yourself at www.monolithmagnetics.com
In the meantime, you can have a gentle guided tour around this amplifier via the video link HERE.