The Article
Monitor Series Speakers With Orange Driver Cones! 
29th January 2018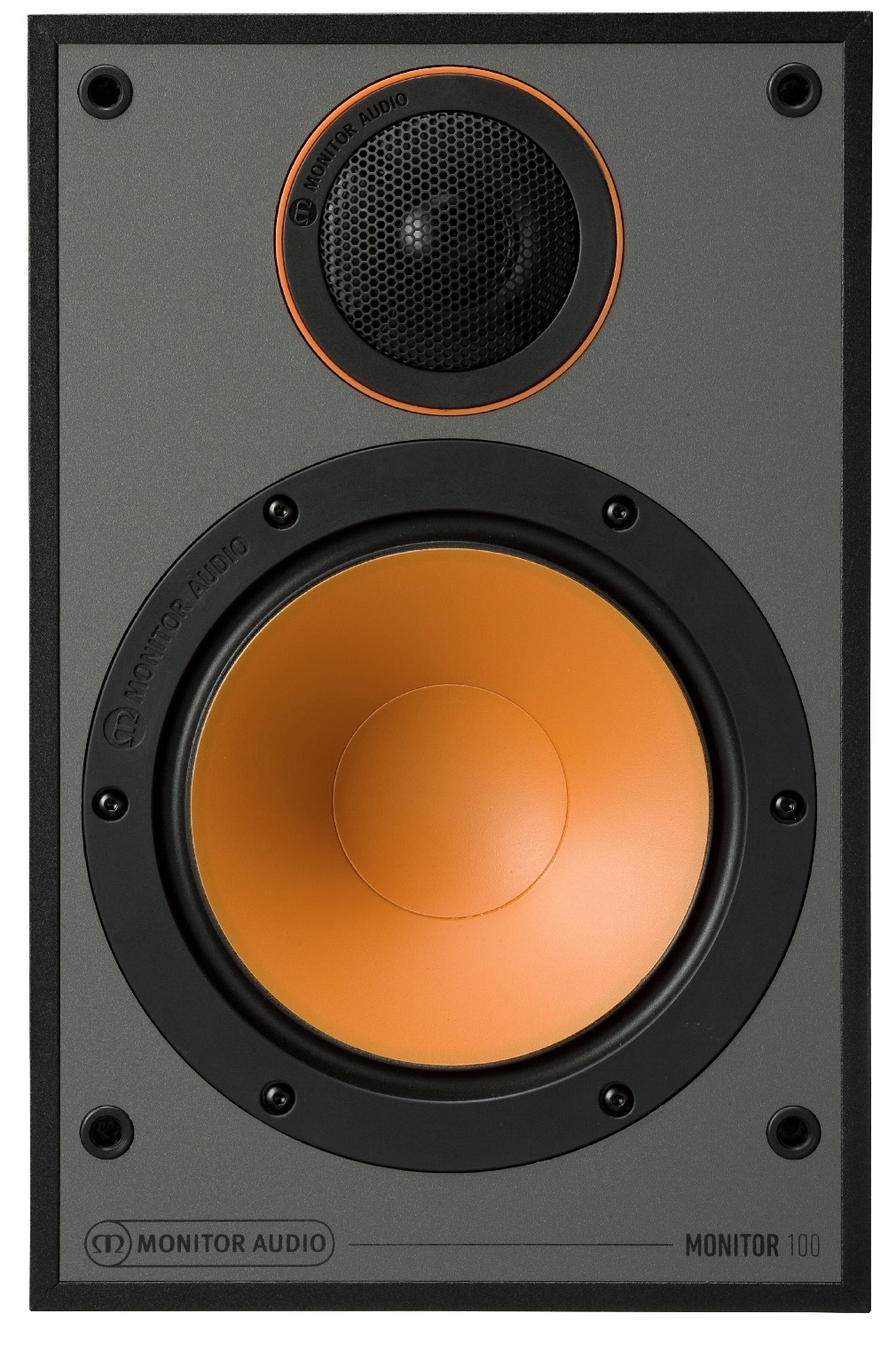 The new Monitor Series from Monitor Audio utilises a black C-CAM dome tweeter derived from Monitor Audio's Bronze series. With a choice of bookshelf or floorstanding speakers, they arrive in a choice of black, white or walnut
It seems five minutes ago that the company was announcing its new Silver Series, now this new Monitor Series has hit the news services. The series includes:
MONITOR 50
The Monitor 50 is a compact speaker. The usual rectangular cabinet profile has been replaced with a square cabinet which houses the single 133mm MMP II driver and a 25mm black C-CAM tweeter.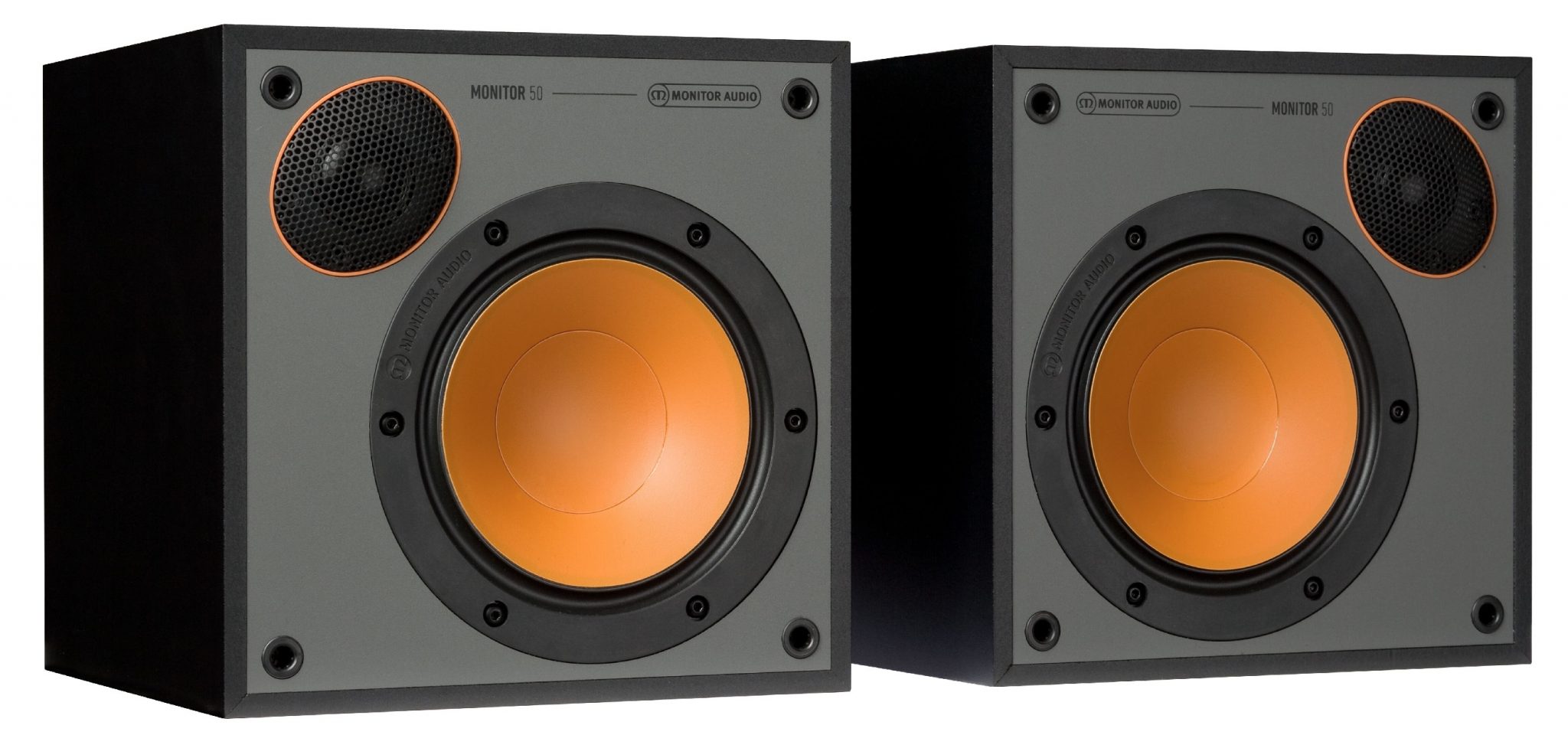 Whilst the cabinet is rear ported, the output is damped and is suitable for positioning close to a wall.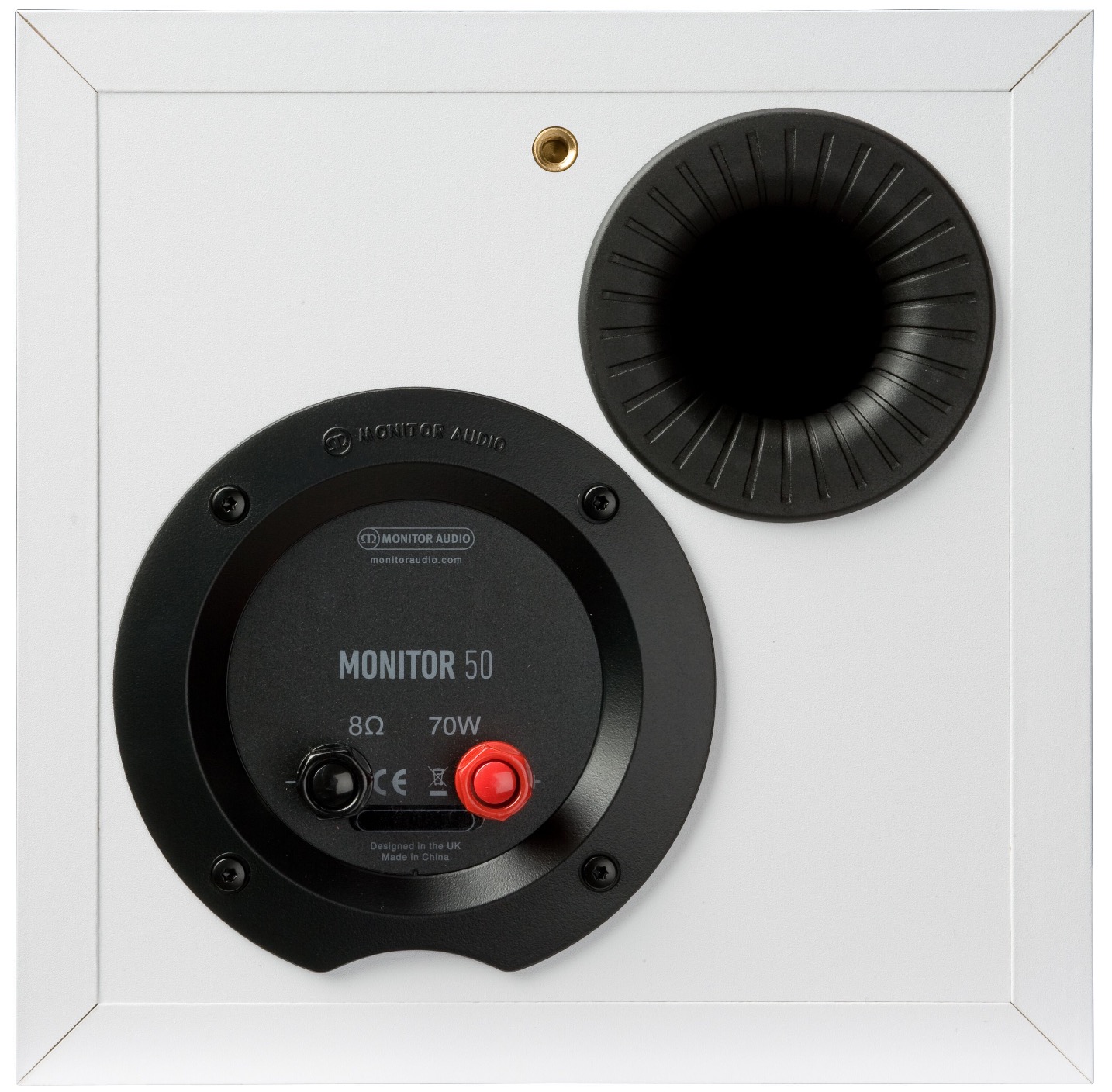 A single set of gold-plated binding posts provide the connections for an amplifier.
MONITOR 100
The larger Monitor 100 is a bookshelf/standmount speaker with a rear port.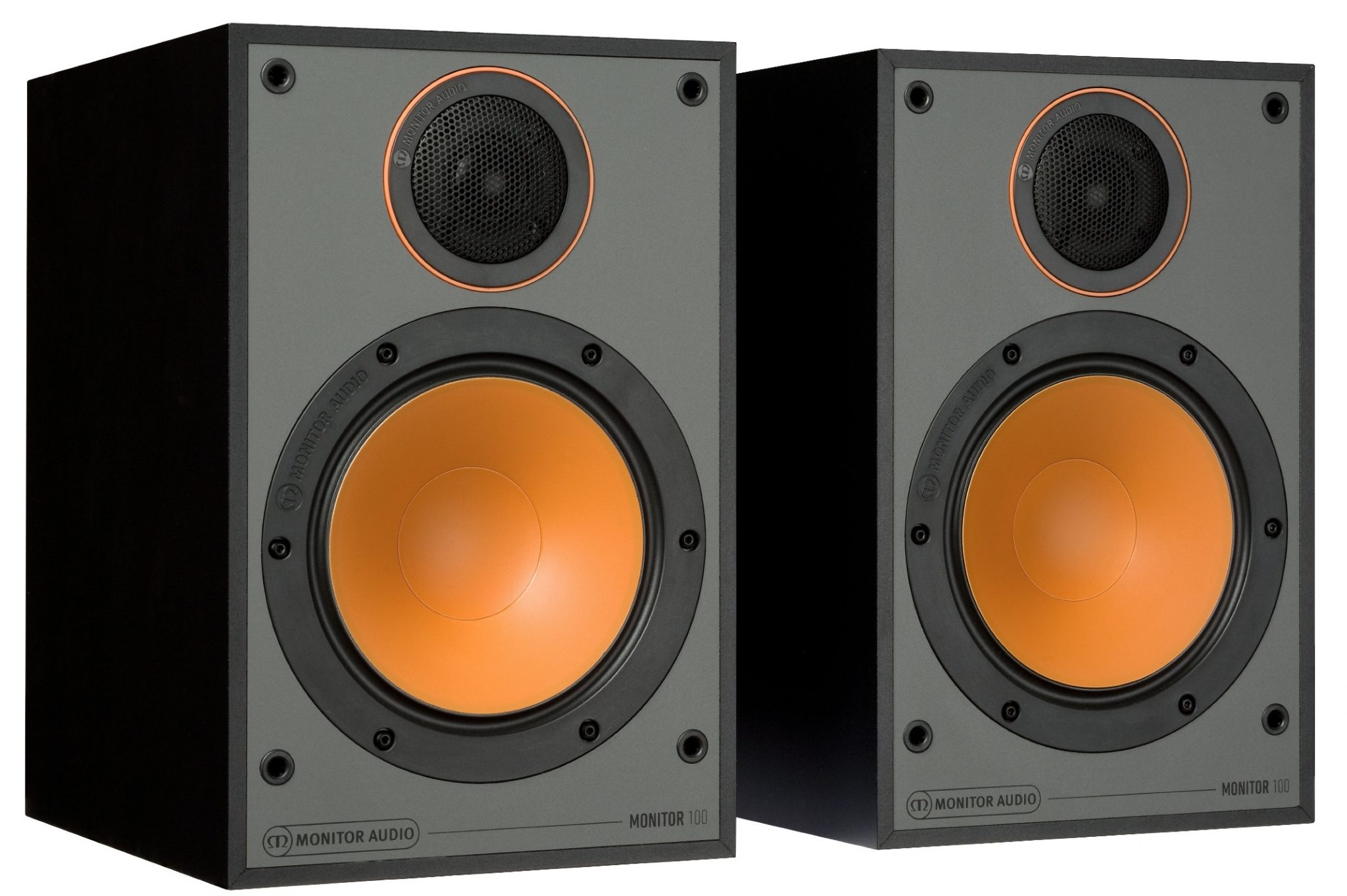 The driver size steps up to a 159mm MMP II bass driver and is complemented by a 25 mm Black C-CAM tweeter.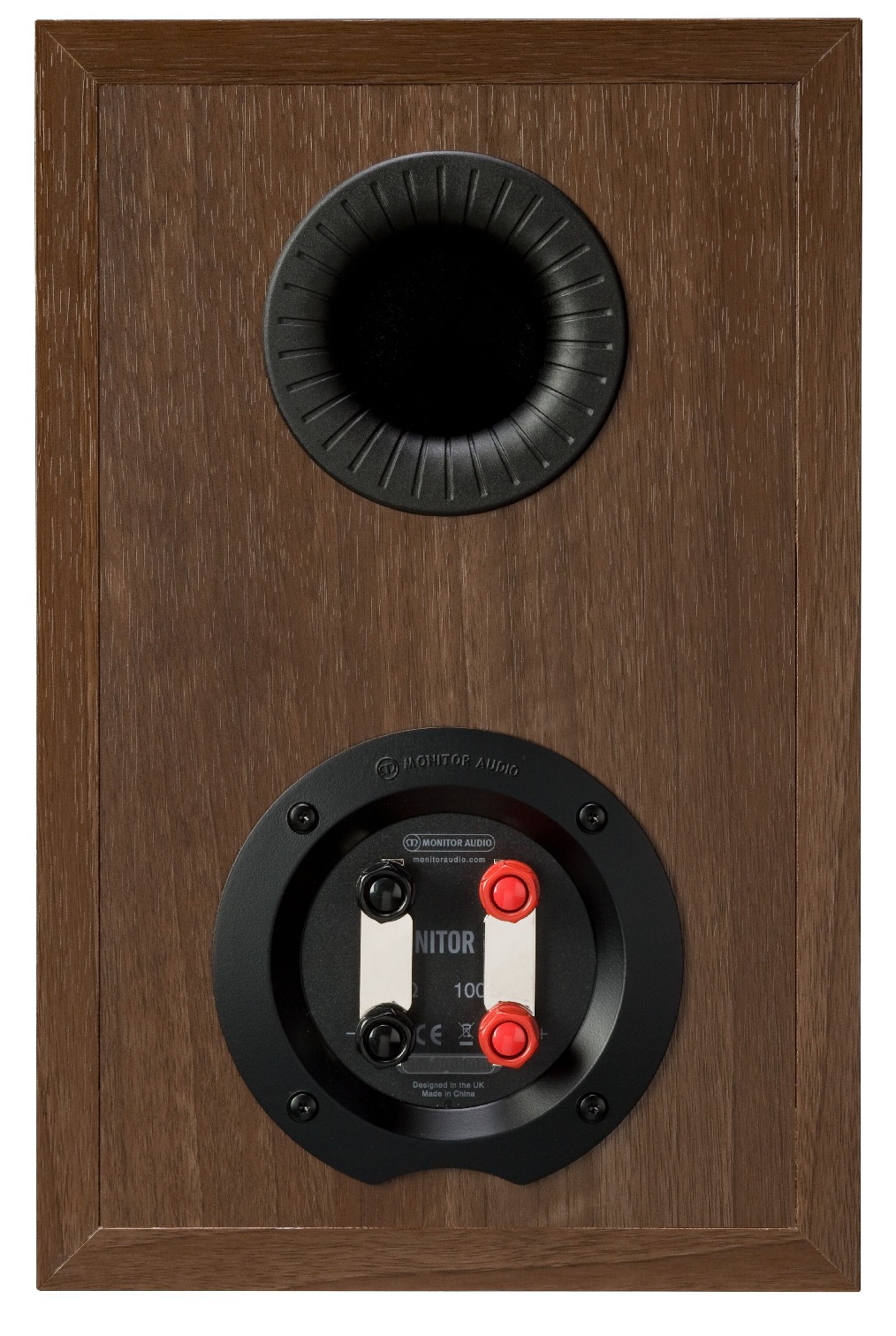 The Monitor 100 has two sets of binding post terminals, to facilitate bi-wiring or even a bi-amp set up.
MONITOR 200
The smallest floor-stander in the range.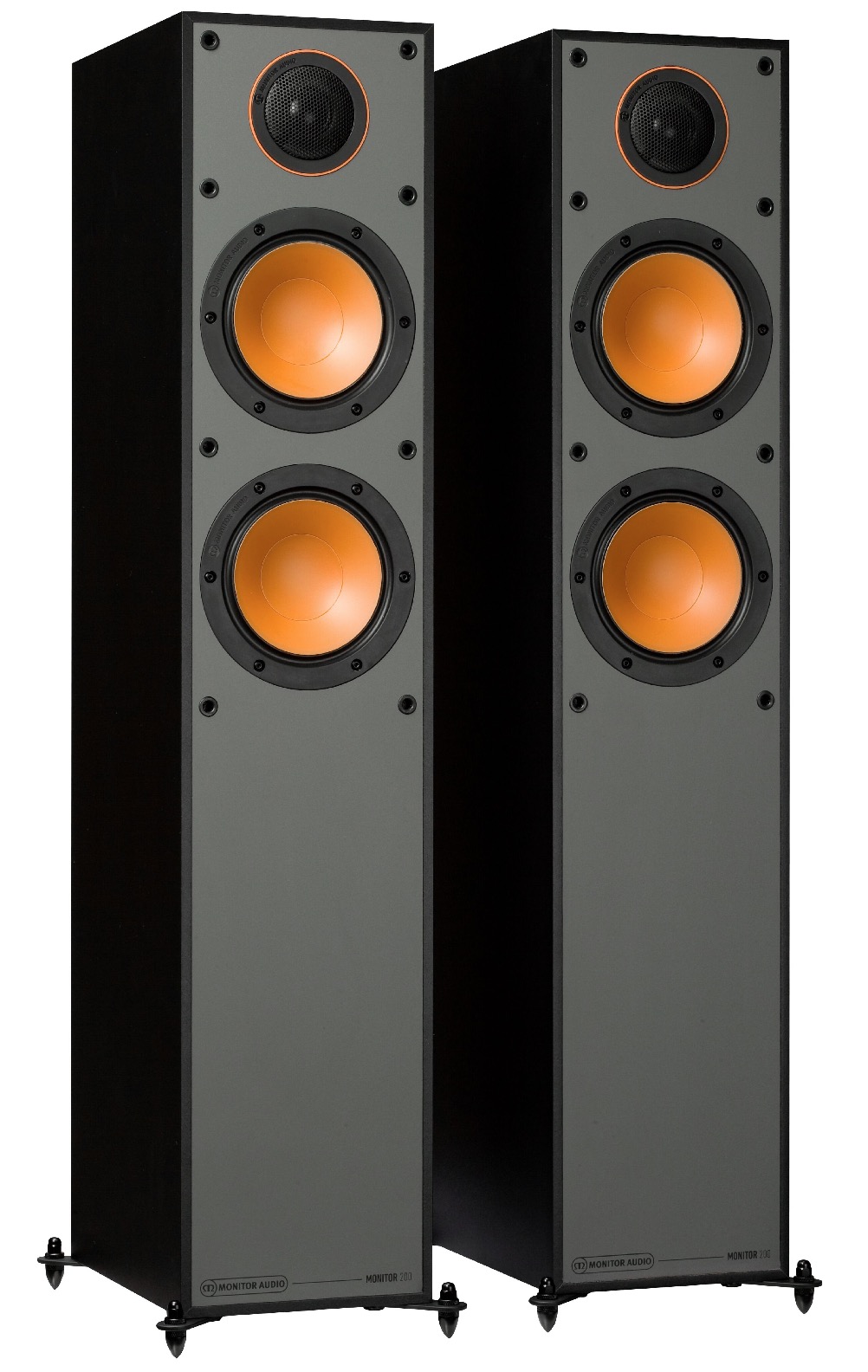 Two 133mm MMP II drivers are housed in separate cavities and each driver has different tuning to optimise the small cabinet air load.

The twin drivers operate together at bass frequencies. Only the top driver is crossed over to the black C-CAM tweeter higher up in frequency.
MONITOR 300
The Monitor 300 houses three 159mm MMP II bass drivers.

Two dedicated to bass and one to mid-range frequencies.
MONITOR C150
The compact Monitor C150 centre is ideal for cabinets and shelves.

The sealed enclosure ensures it can be positioned right up to a wall. Twin 140mm MMP II drivers are included.
MONITOR MRW-10
The Monitor MRW-10 subwoofer houses a 254mm long throw MMPII bass driver, capable of delivering bass down to below 30Hz.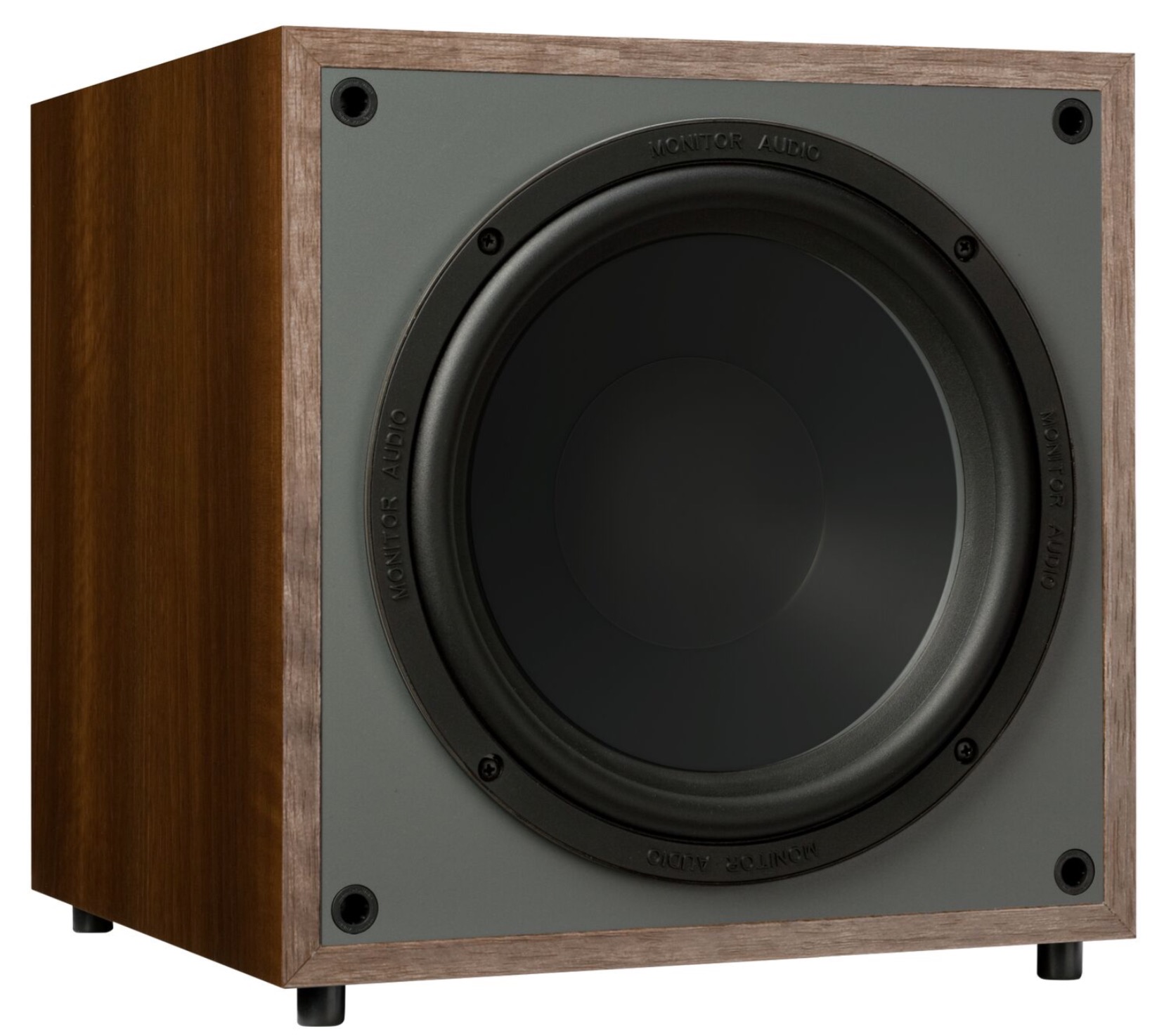 The rear ported enclosure partners the 100W class D power amplifier. EQ settings provides a level of adjustment for room and tastes. All filters and features are controlled in the digital domain using a DSP-based architecture.
You can see more of the speakers in the video below. Meanwhile, you can learn more at www.monitoraudio.com
https://www.youtube.com/watch?v=uvQInZNJqh4&feature=youtu.be