The Article
MIXXTAPE by Mixxim: Cassettes on the move but with a twist
3rd June 2017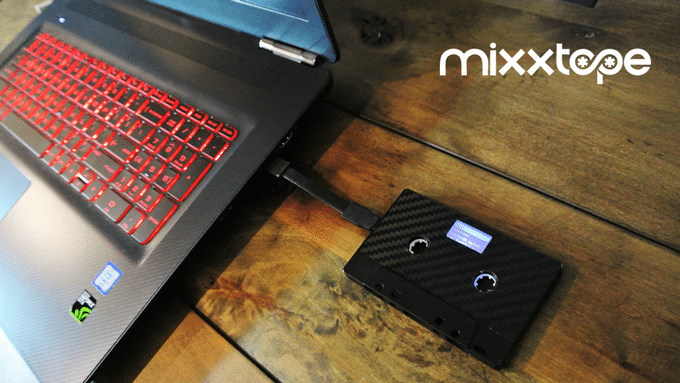 A fully functional music player that looks, feels and plays as a cassette
Mixxim has developed a new music player based upon the cassette tape design.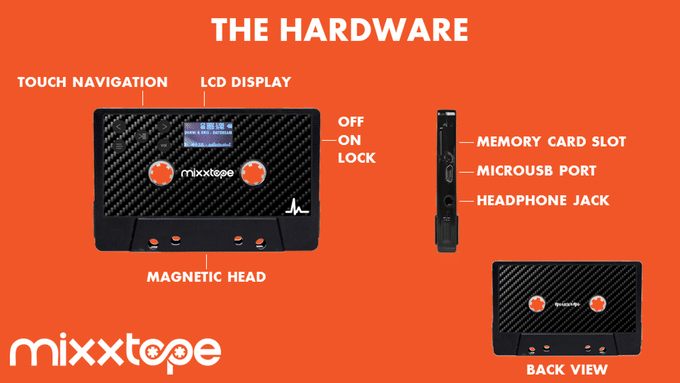 Using a carbon fibre finish, the MIXXTAPE arrives with a built-in LCD display plus touch controls, Bluetooth + EDR, a headphone socket, 3.5 Aux port and a SD card handling 64GB of storage (an 8GB card is included with your shipment). A USB 2 port allows a connection to a PPC or Mac to transfer music.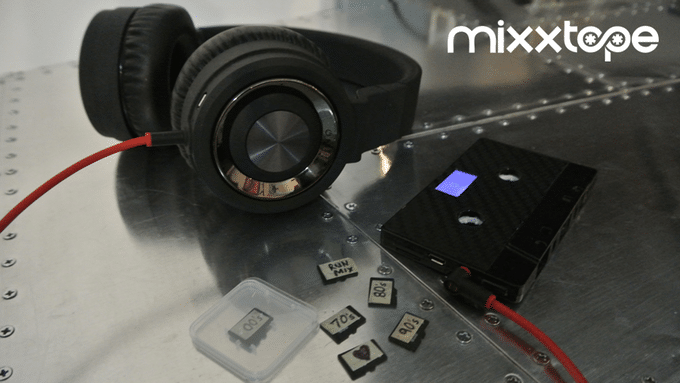 Offering a rechargeable 330mah battery providing up to 12 hours of playback off an hour's charge, the MIXXTAPE supports MP3, WAV, WMA, AAC and FLAC. The MIXXTAPE also plays as a cassette. That is, it will play in most standard cassette players.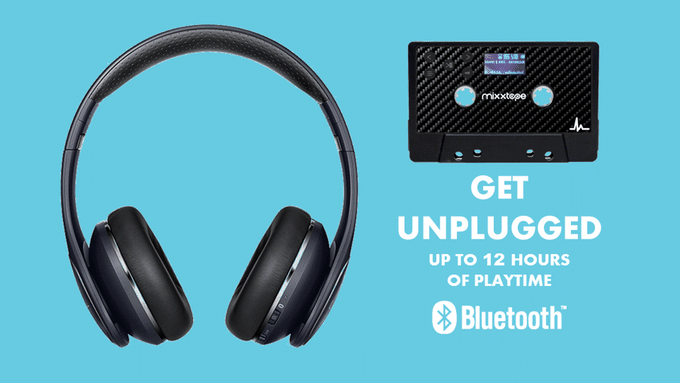 Other features include a shuffle play option while the next version promises a remote control. Retail price is $80 but you can get a 50% discount from the Kickstarter page.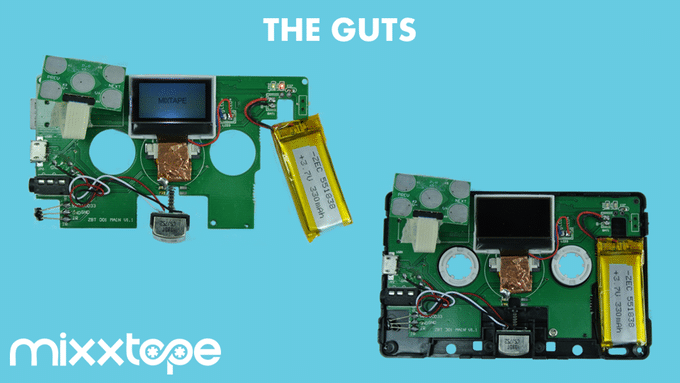 To learn more, click www.kickstarter.com