The Article
Mintosh trio includes a new valve pre-amp, phono amp and audio/video player
29th June 2016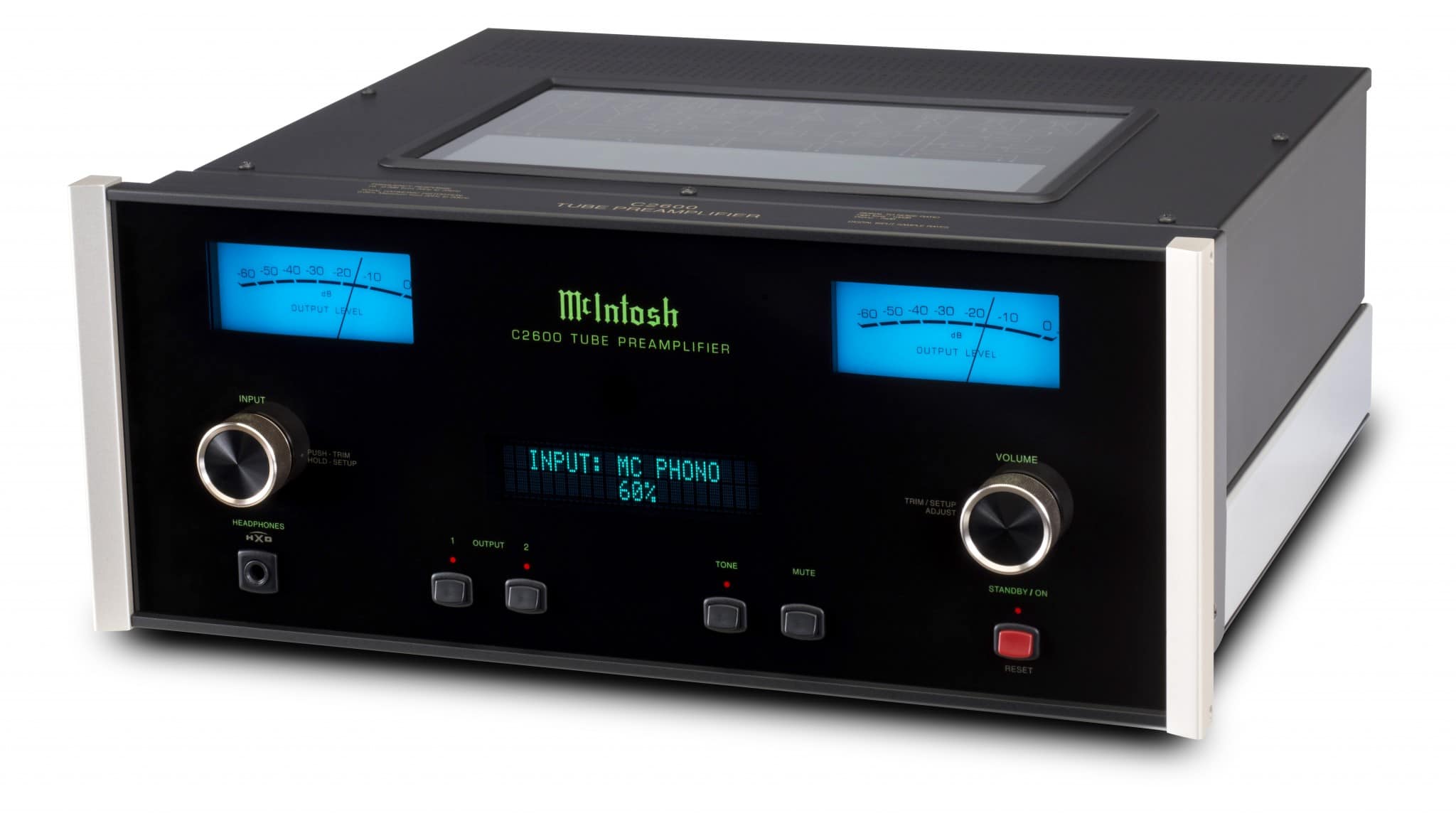 …includes the the C2600 valve pre-amplifier, the MP100 Phono Amp and the MVP901 Audio Video Player.
Building upon the C2300 and C2500 is the C2600 with an expansive set of 16 inputs. Analogue inputs include three balanced, four unbalanced plus one each dedicated moving magnet and moving coil phono inputs. Digital inputs consist of three optical, two coax, one USB and one McIntosh exclusive MCT connection. Three sets of balanced and unbalanced analogue outputs connect the C2600 to the rest of the system.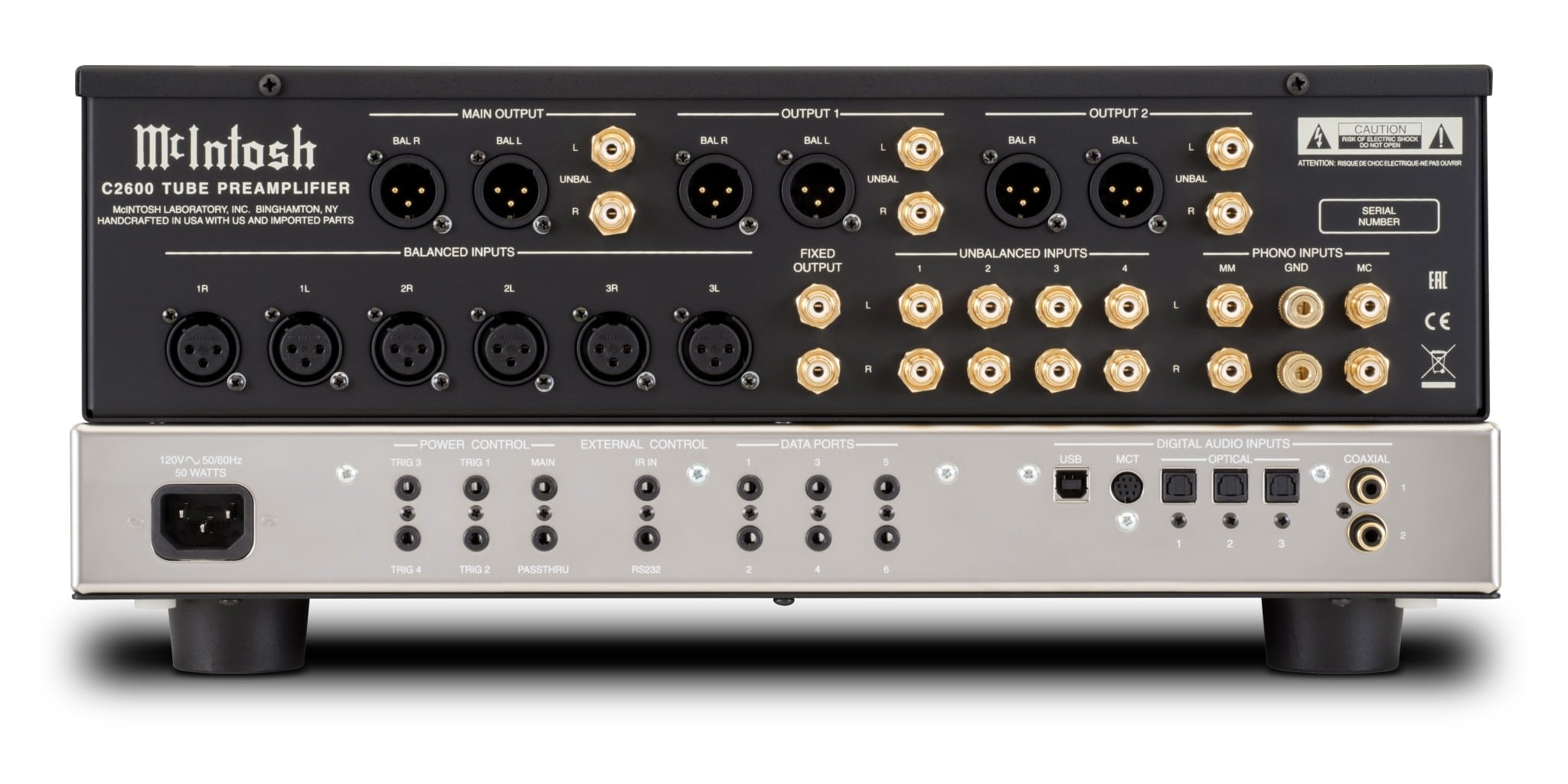 The C2600 features a 32bit/384kHz, DSD DAC)and is capable of decoding and playing DSD64, DSD128 and DSD256 plus DXD 352.8kHz and DXD 384kHz. For headphone listening there is a Headphone Crossfeed Director (HXD®). Home Theatre Pass Thru allows for integration into a multi-channel home theatre system.
The MP100 is the first dedicated phono preamplifier from McIntosh. Moving Coil and Moving Magnet offer adjustable loading (six settings each); balanced and unbalanced analogue outputs; optical, coax and USB digital outputs and a Mono switch for when playing mono records to decrease noise and play the signal correctly.
When used with a properly configured conversion program, the MP100 can 'rip' the records to a computer via USB to produce high quality digital files. The digital outputs are fixed at 24bit/96kHz. If an album has a very loud section, the digital output clipping protection prevents harsh sounding and speaker damaging distortion from being recorded to the file.
Compact in size at just 3" tall, it shares the same 11.5" narrow chassis design as the MXA70 Integrated Audio System, MHA100 Headphone Amp and MB50 Streaming Audio Player. It can also easily be added to a system comprised of standard, wider width chassis.
The MVP901 Audio Video Player can listen to music: CDs, SACDs and DVD-Audio discs can be enjoyed via an 8-channel, 32bit/192kHz DAC that's used in stereo quad balanced mode. The HDMI output can be used for multi-channel music playback too. A triple laser optical pickup uses one objective lens for the different wavelengths and is optimised for various disc types. Three USB ports allow playback of audio and video files from flash drives while network streaming and BD-Live is available through the ethernet connection.
Prices? C2600: $7,000; MP100: $2,000 USD plus MVP901: $5,500 USD
Visit www.mcintoshlabs.com to learn more.