The Article
Metaxas Marquis: a Headphone Amplifier to hear…and possibly fear
9th December 2016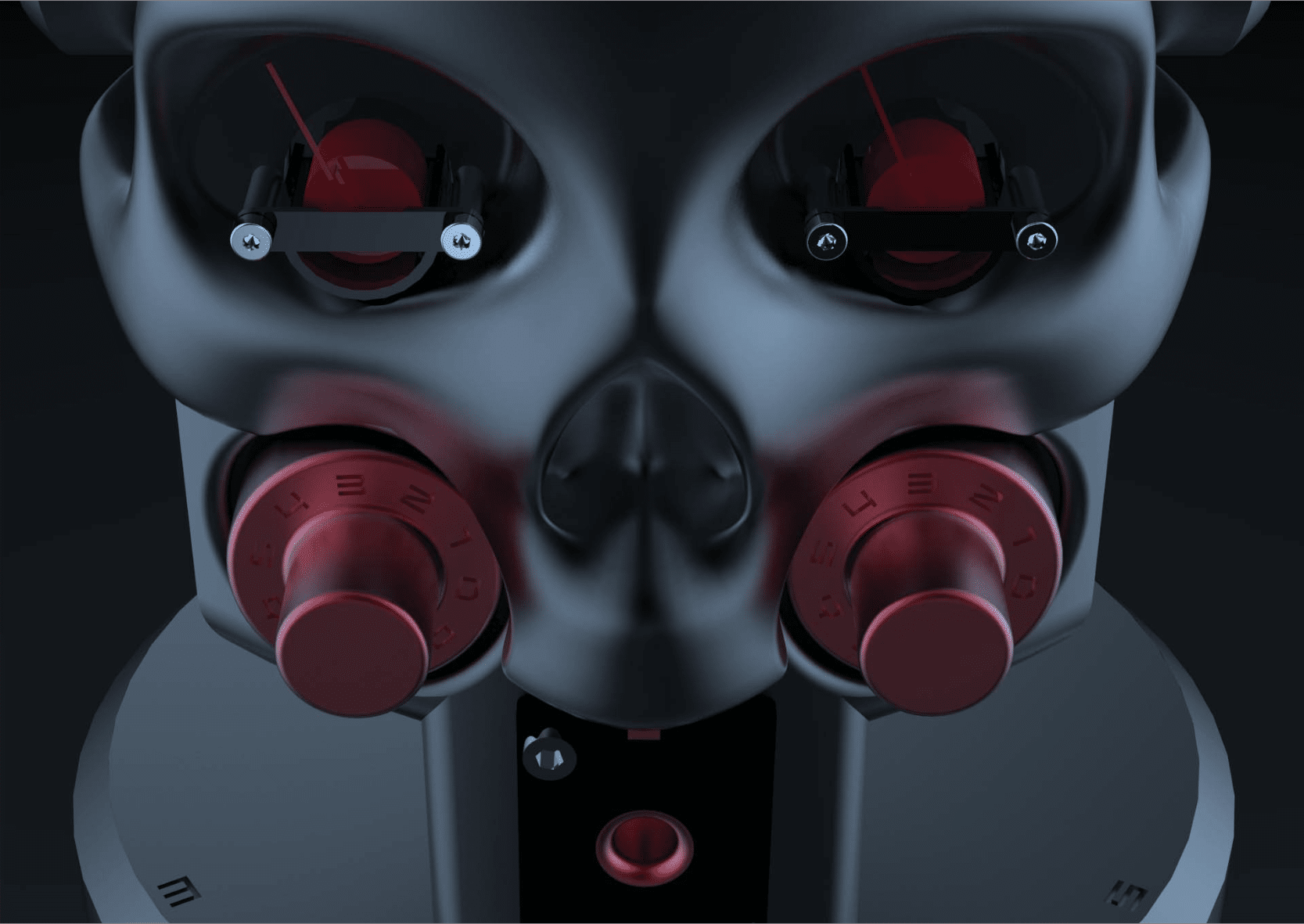 No, it's not a left over from a science fiction film set, it's a headphone amplifier. Now it is you that can say to it, "I'll be back back." Just don't play The Carpenters on it. Or John Denver. Des O'Conner is right out. It won't be happy. Thrash metal perhaps? Even if you don't like the genre, just do it. You don't want to upset the thing. Besides, the company's take on it is as a "Memento mori" A reminder of death.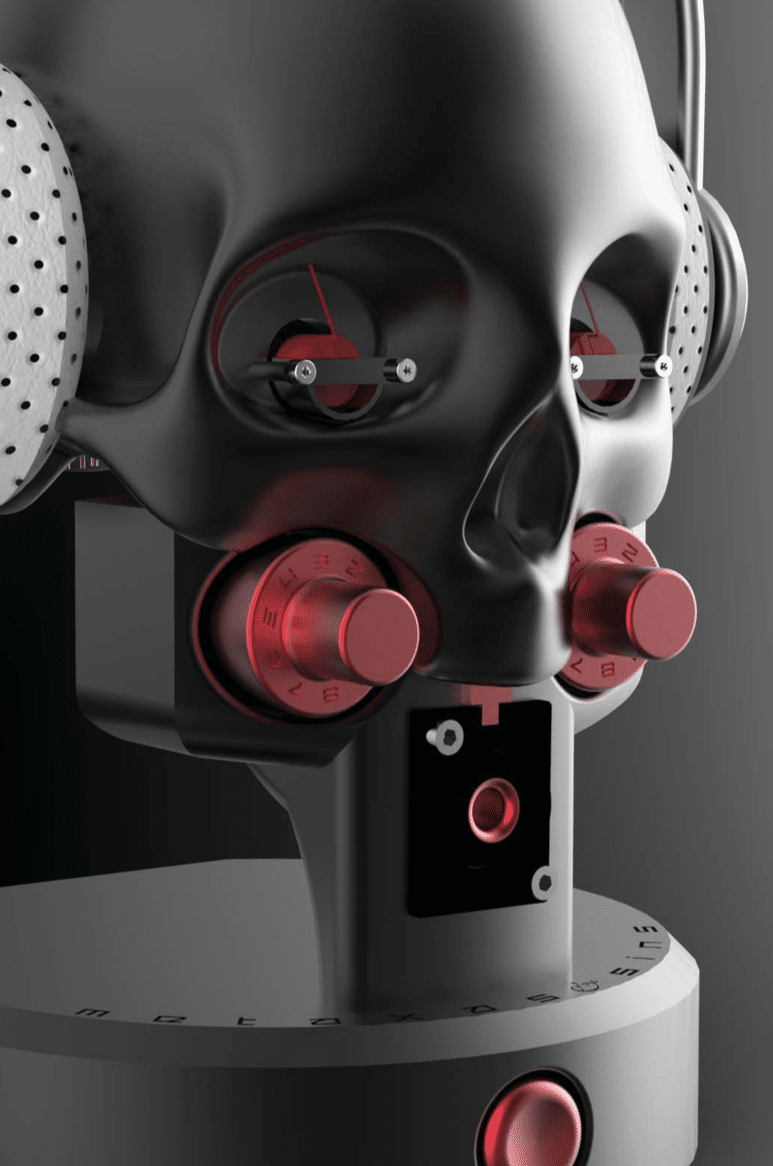 Seen by the company as a contemporary sculpture with cutting-edge technology, the Marquis triggered this comment from the designer, Kostas Metaxas "I take every opportunity to infuse art into everyday objects. When I looked at what was being offered on the market and the resurgence in serious headphones sales, I felt that there was room for something far more inspiring. Life is too short to listen to expensive headphones through an musically uninvolving headphone amplifier".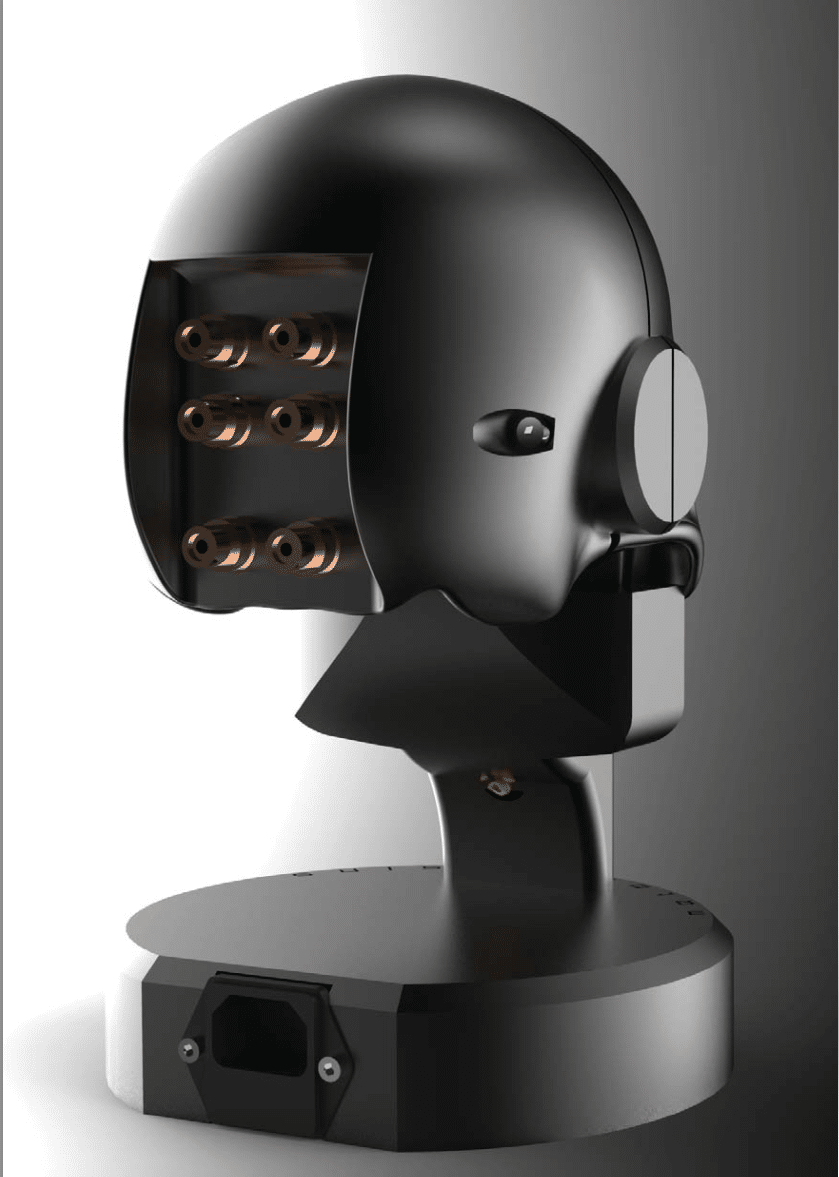 The CNC-machined 'head block' can be finished in a choice of 10 aluminium colours or automotive paints.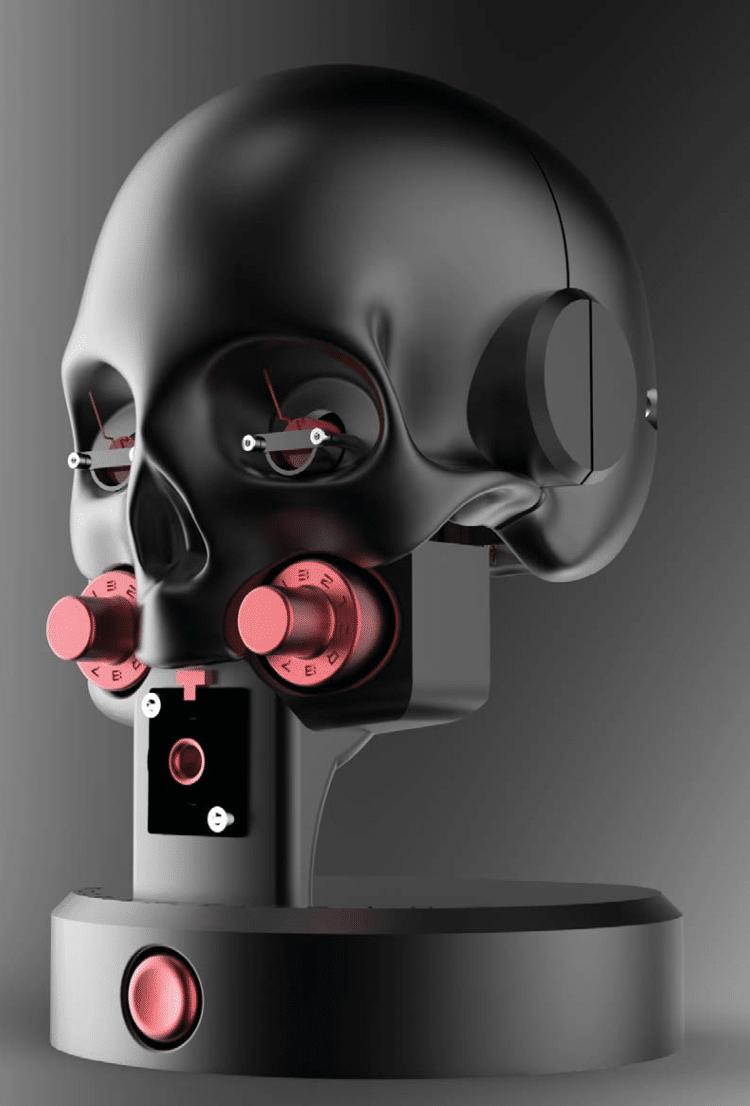 It can also be used as a preamplifier with a choice of three line-level inputs and a set of RCA outputs to connect to a power amplifier to drive a pair of speakers.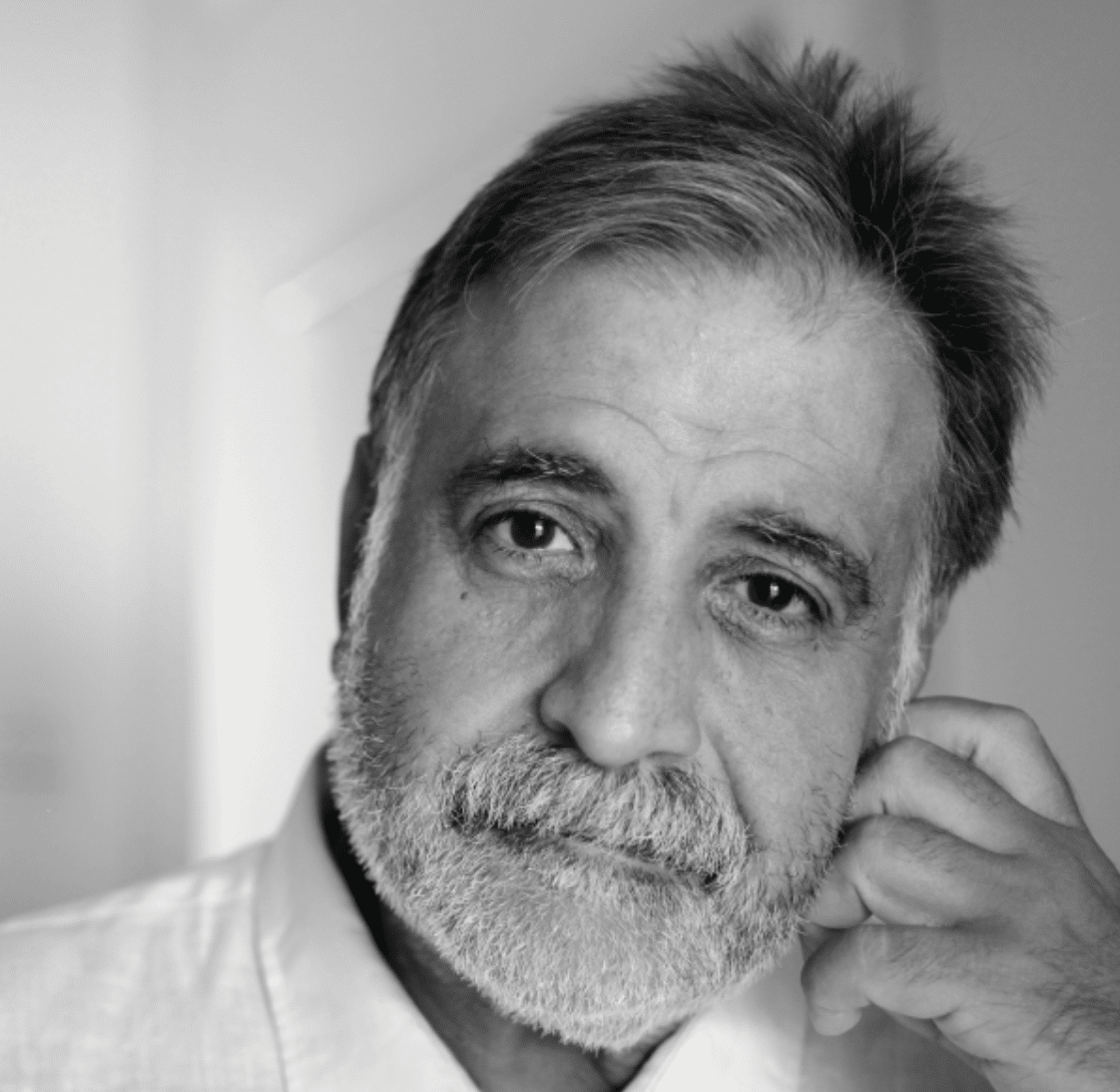 When more information is available, I'll be sure to pass it on.
For more information click  www.metaxas.com