The Article
D100 CD Drive and E100 Storage From Melco
3rd March 2018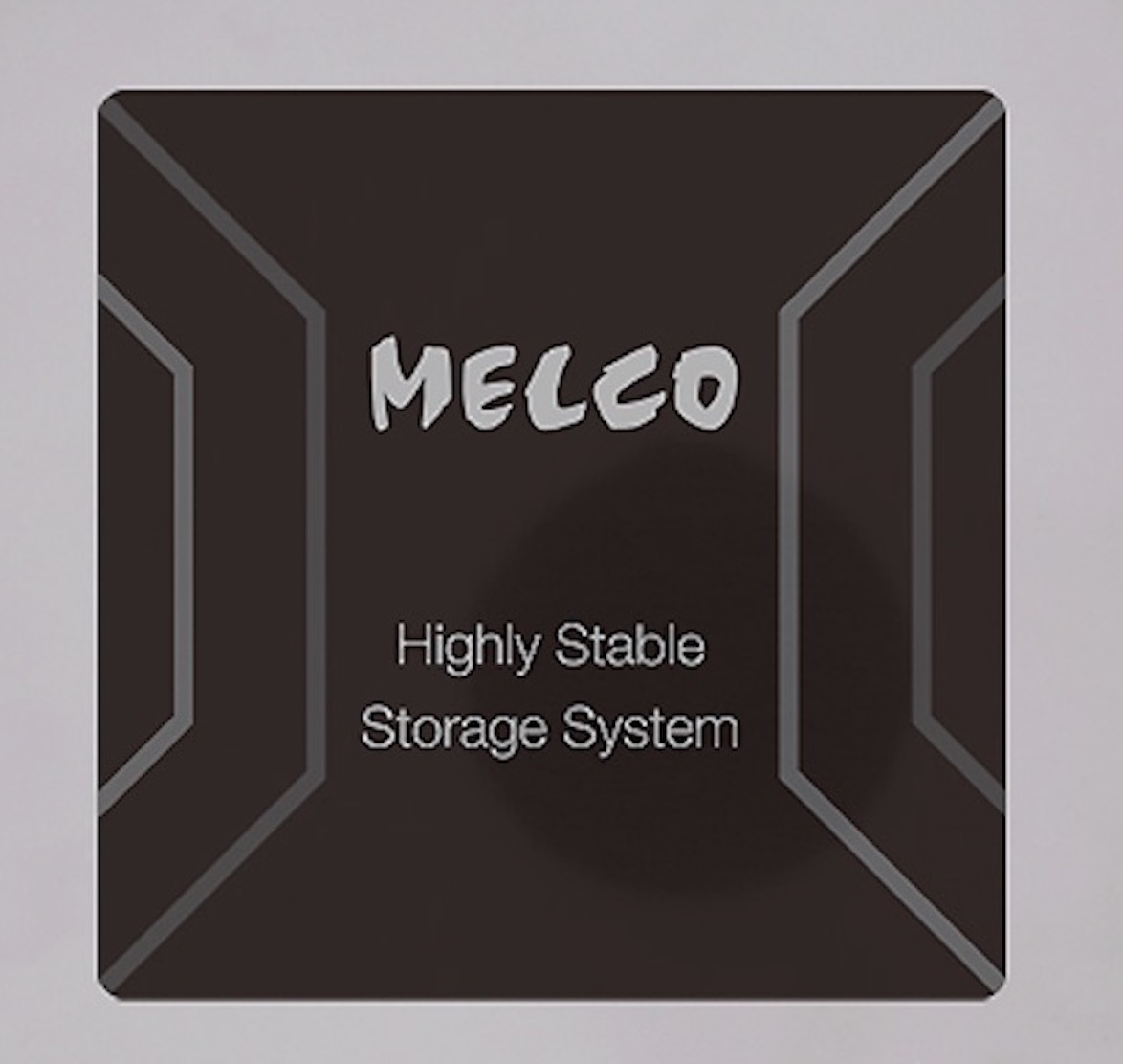 MELCO, the audiophile division of the Japanese computer peripheral company Buffalo Technology, has announced the launch of the E100 Expansion Drive and D100 CD Drive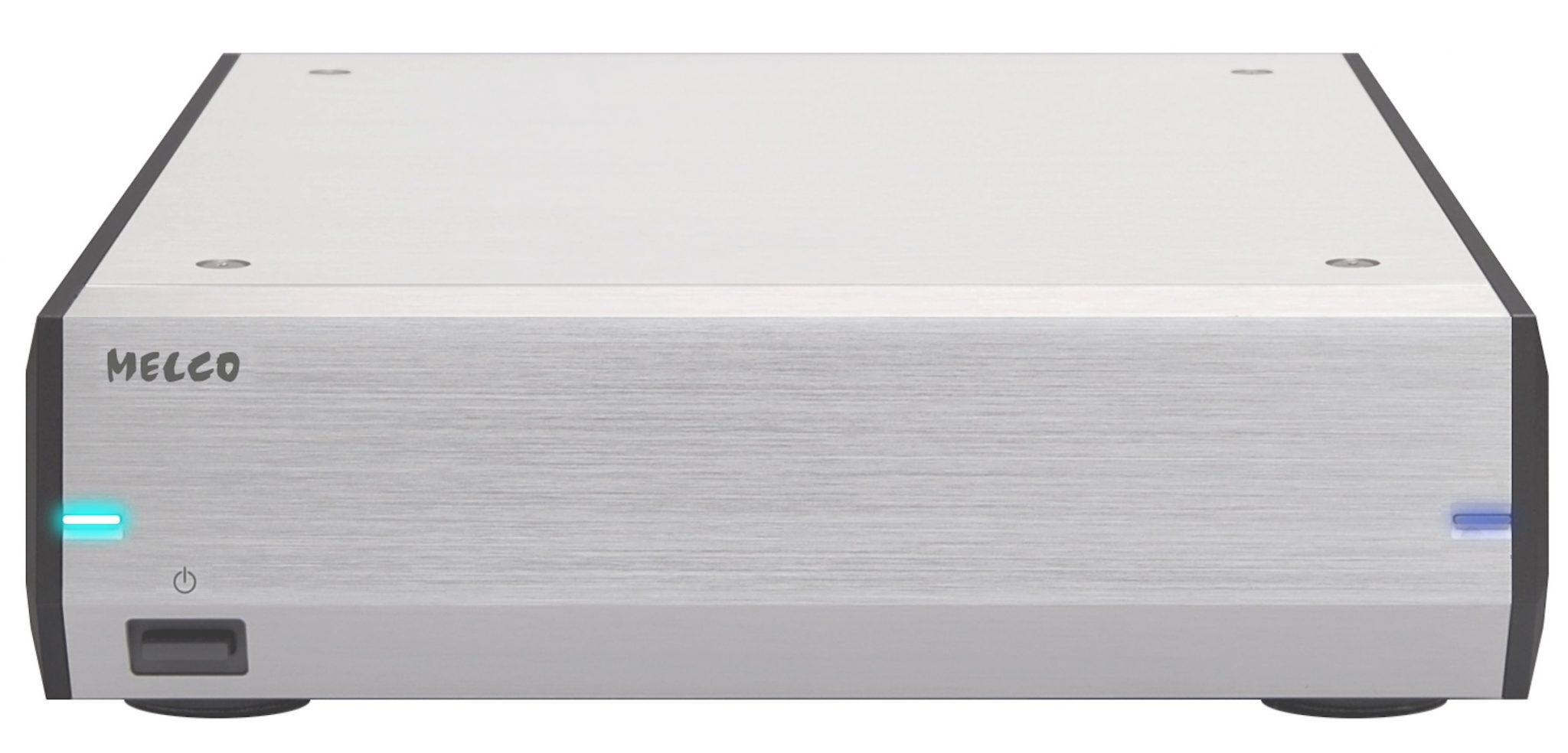 The E100 Expansion Drive (£899) features the same hardware as Melco's main units, with additional technology to support expansion connectivity. The E100's single hard drive has a capacity of 3TB.

Mounted on the Melco Highly Stable Storage System (HS-S2) anti-vibration platform, as used in the N1ZS/2A the selected 3TB hard drive is controlled by a dedicated Melco control board.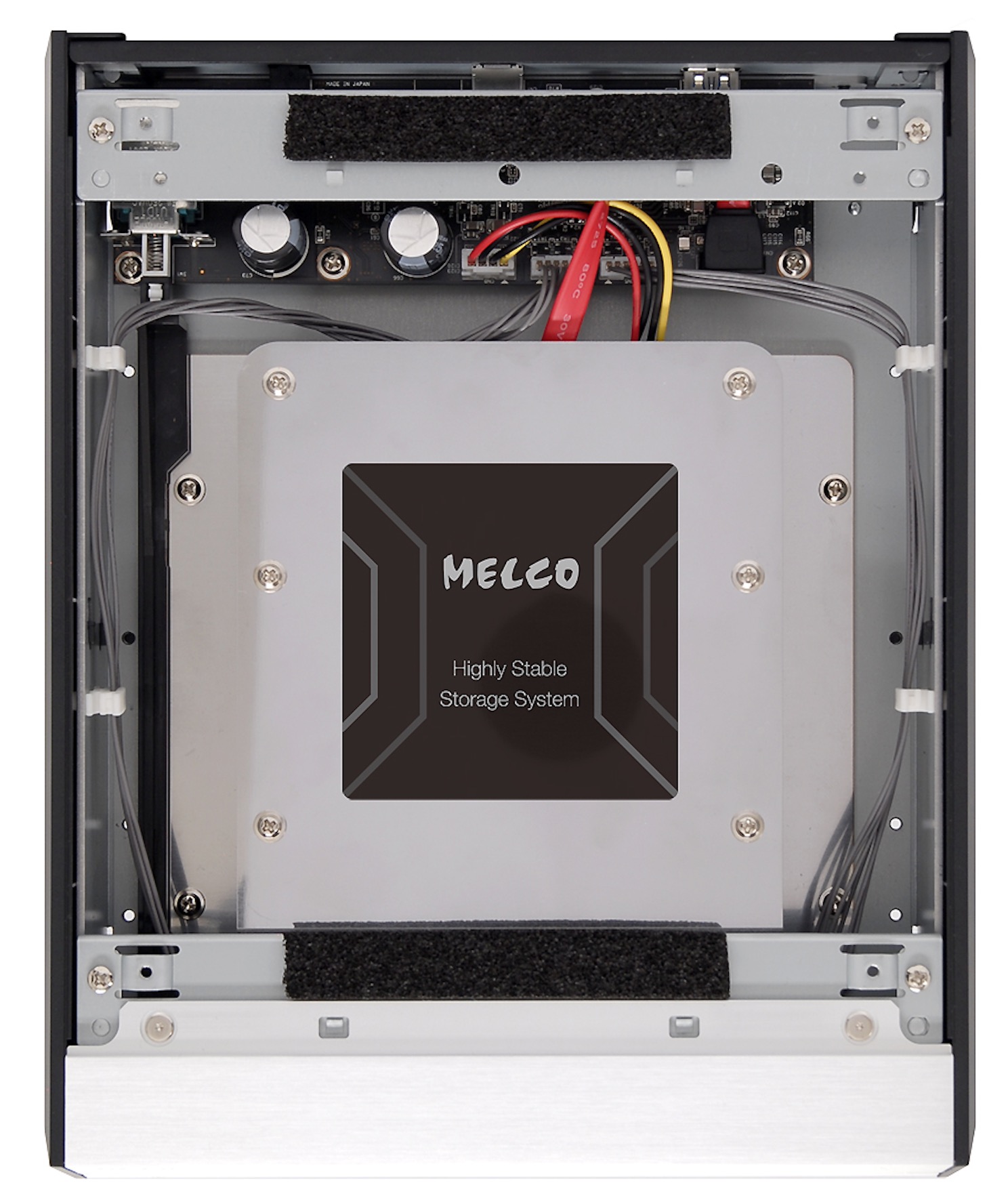 The 2mm ridged aluminium half-size chassis houses both the electronics and the hard drive, with a dedicated on/off switch on the front panel. The rear panel accommodates two USB 3.0 sockets – one for connection to the main Melco library and the other to daisy-chain further E100's for additional storage capacity.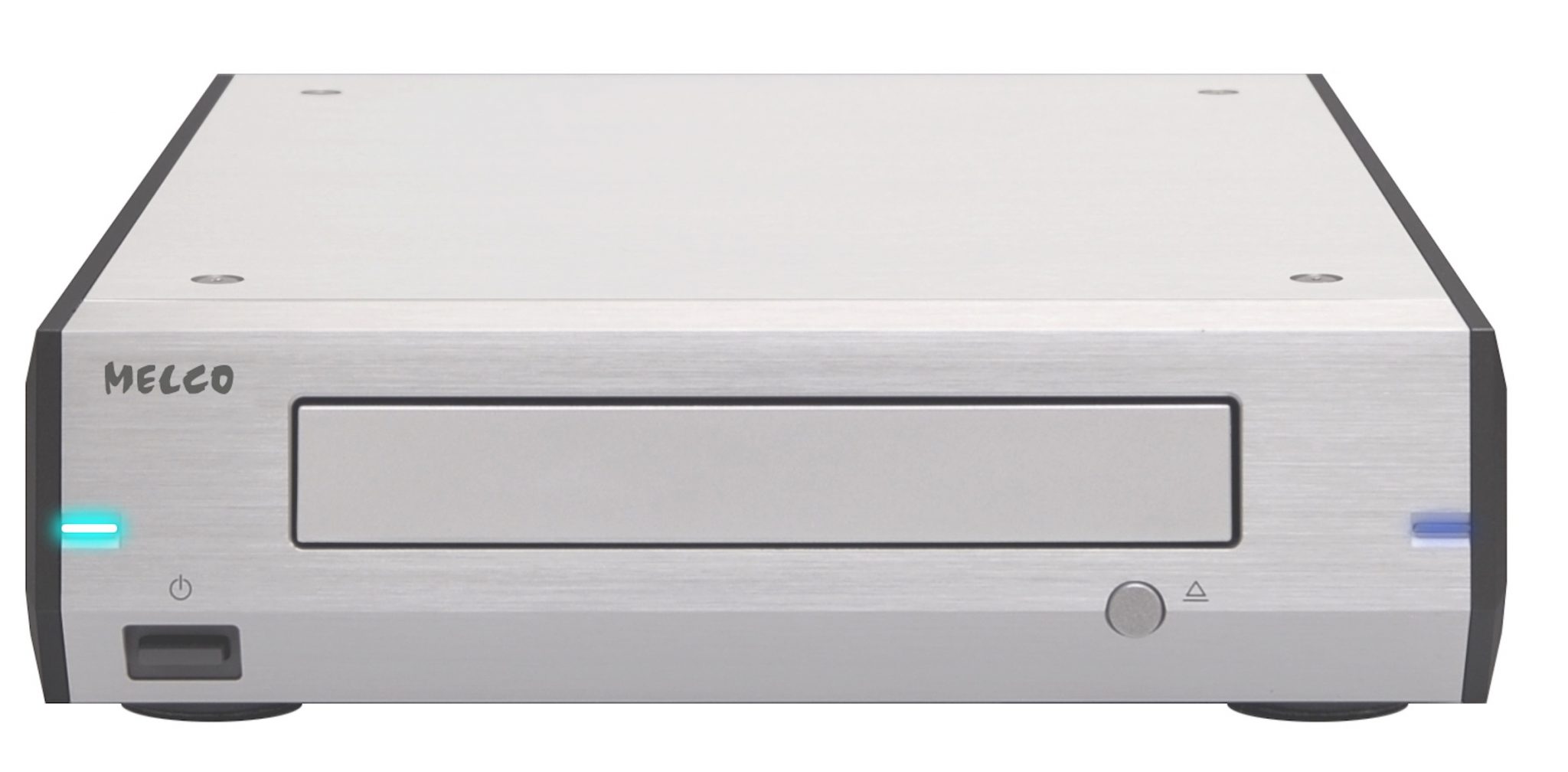 The D100 CD Drive (£899) can play or import CDs. The D100 CD Drive uses the latest generation of Japanese optical drives, directly mounted to the 2mm thick chassis via Melco's anti-vibration platform. The imported file is retained within the Melco in archival quality, meaning that a user need never have to rip it again, enabling easy access to an entire CD collection without having to touch a disc.

The control circuit houses a low jitter clock generator. The rear panel features two USB 3.0 ports – one for connecting directly to a Melco music library for data import, and the other to attach directly to a USB-DAC or other USB3 storage or import device, meaning that rear panel sockets on the Melco digital library are not lost when using a D100. This means that D100 can remain permanently connected to the Melco.

Controlled by the front panel interface utilised on all Melco Digital Music Libraries, the D100 exploits the Melco DIRECT CD PLAY feature. When used with an external USB-DAC, this combination delivers the full benefit and performance of a CD player. By keeping the CD mechanism separate from the main Melco library, "…system reliability is ensured, whilst sound quality is maximised," said the company.
To learn more, click melco-audio.com