The Article
McIntosh XRT2.1K: Nanocarbon-driver loudspeaker
16th December 2017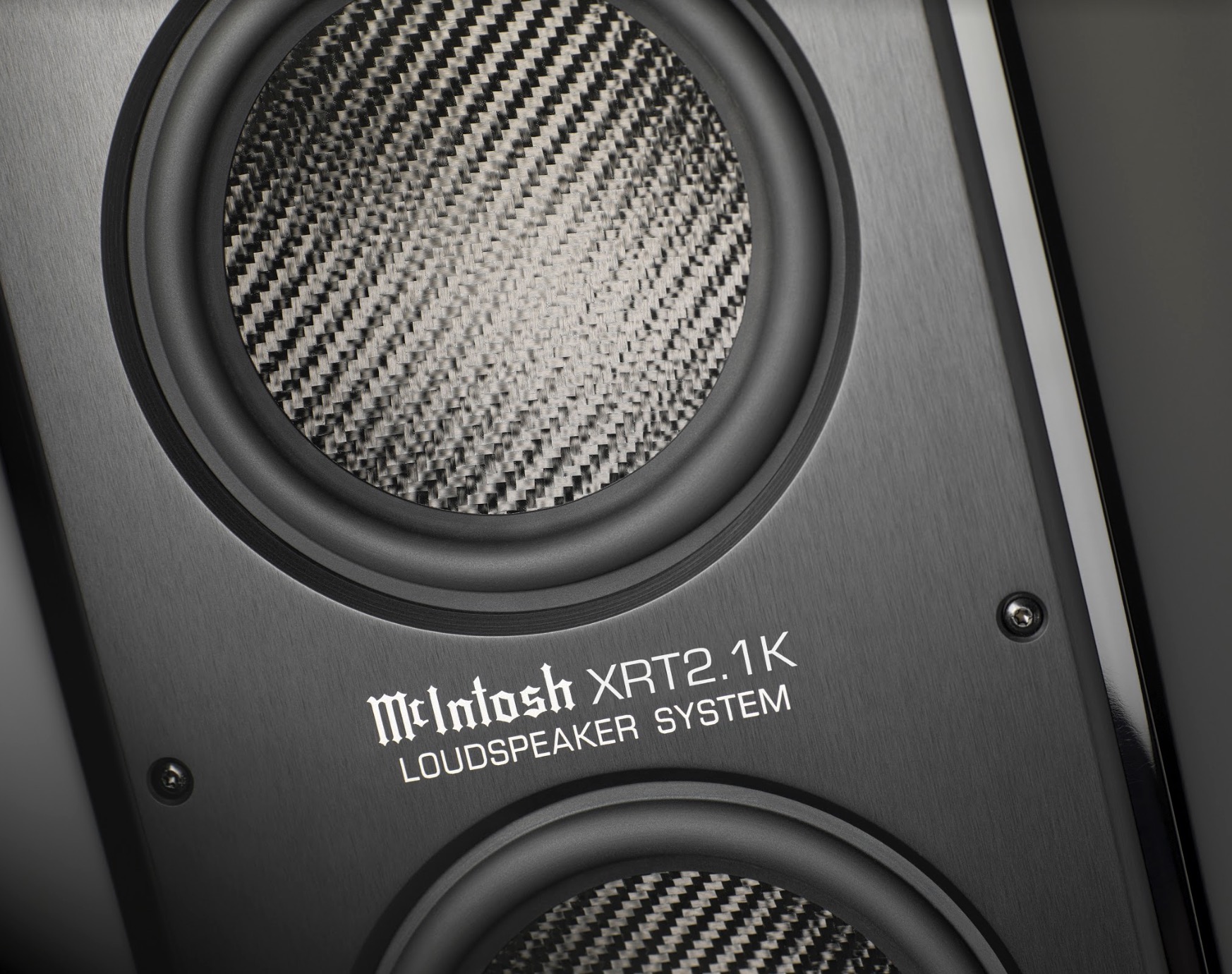 What's 7 foot tall, features 81 drivers, uses Nanocarbon Fibre drive units and has taken 45 years to make? Go on, have a guess

McIntosh has announced the XRT2.1K. A 4-way design, the speaker uses six 203mm bass drivers, two 165mm low frequency midrange units, 28 51mm upper midrange units and 45 19mm tweeters to, "…deliver unparalleled sound reproduction…" or to scare the life out of the family and any pets in the house?

The new Nanocarbon Fibre/Nomex Honeycomb drivers are housed in their own bass enclosure cabinet. Located on the line array are McIntosh's aluminium/magnesium upper-frequency midrange and tweeter drivers, which have been specially customised for the XRT2.1K and feature neodymium magnets.

The crossover network utilises capacitors and inductors with low loss and high current capacity.

The XRT2.1K's reinforced bass cabinet uses a combination of brushed and black aluminium and is finished with seven layers of high-gloss piano-black paint. The line array mimics the McIntosh front panel appearance with a glossy black centre section and two silver aluminium end caps. It is suspended from the front of the bass cabinet via steel spiders that are capped with covers that look like a McIntosh control knob. The removable speaker grilles are attached via magnets and feature black knit-cloth with high-gloss trim.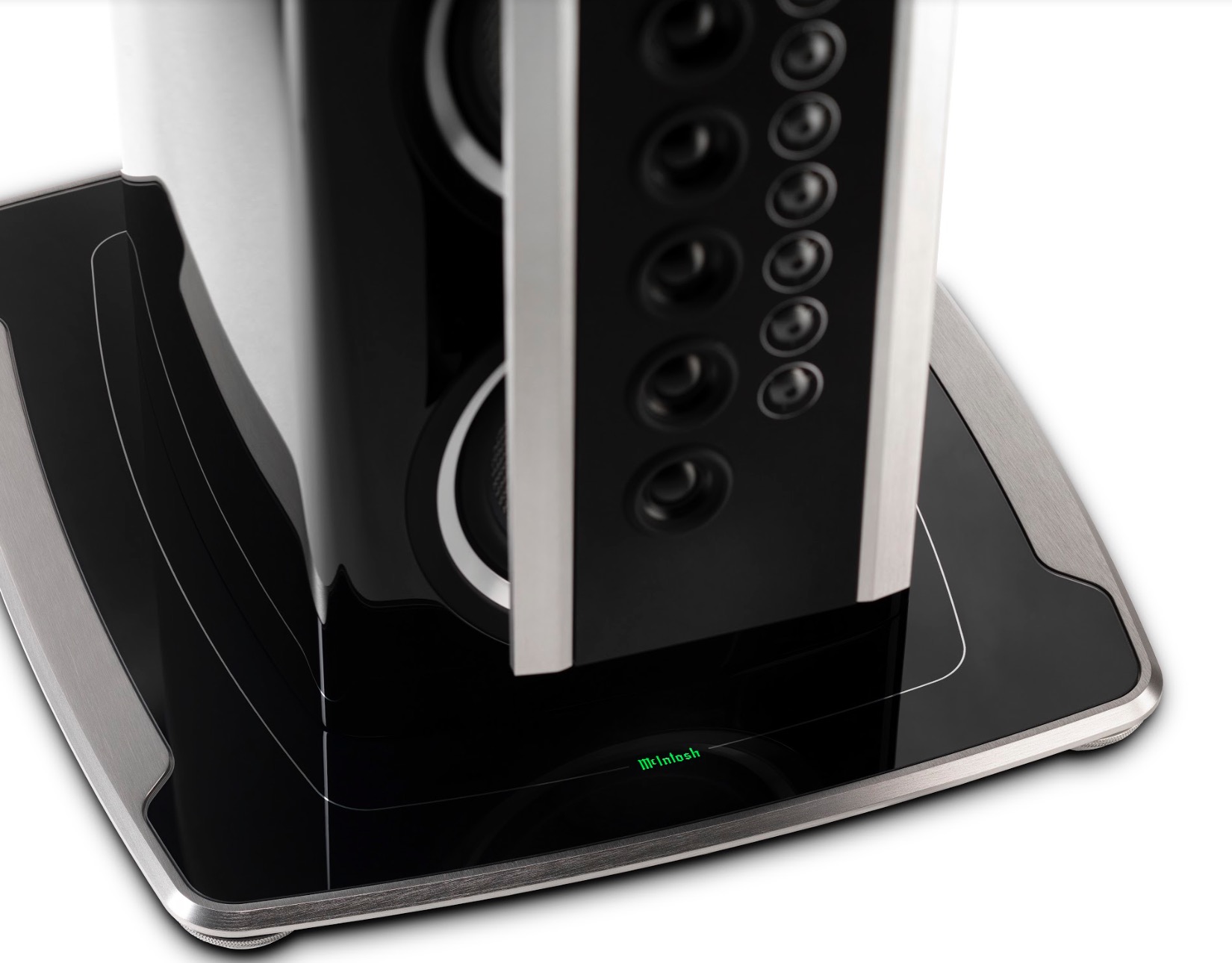 McIntosh's patented, gold-plated Solid Cinch speaker binding posts are included.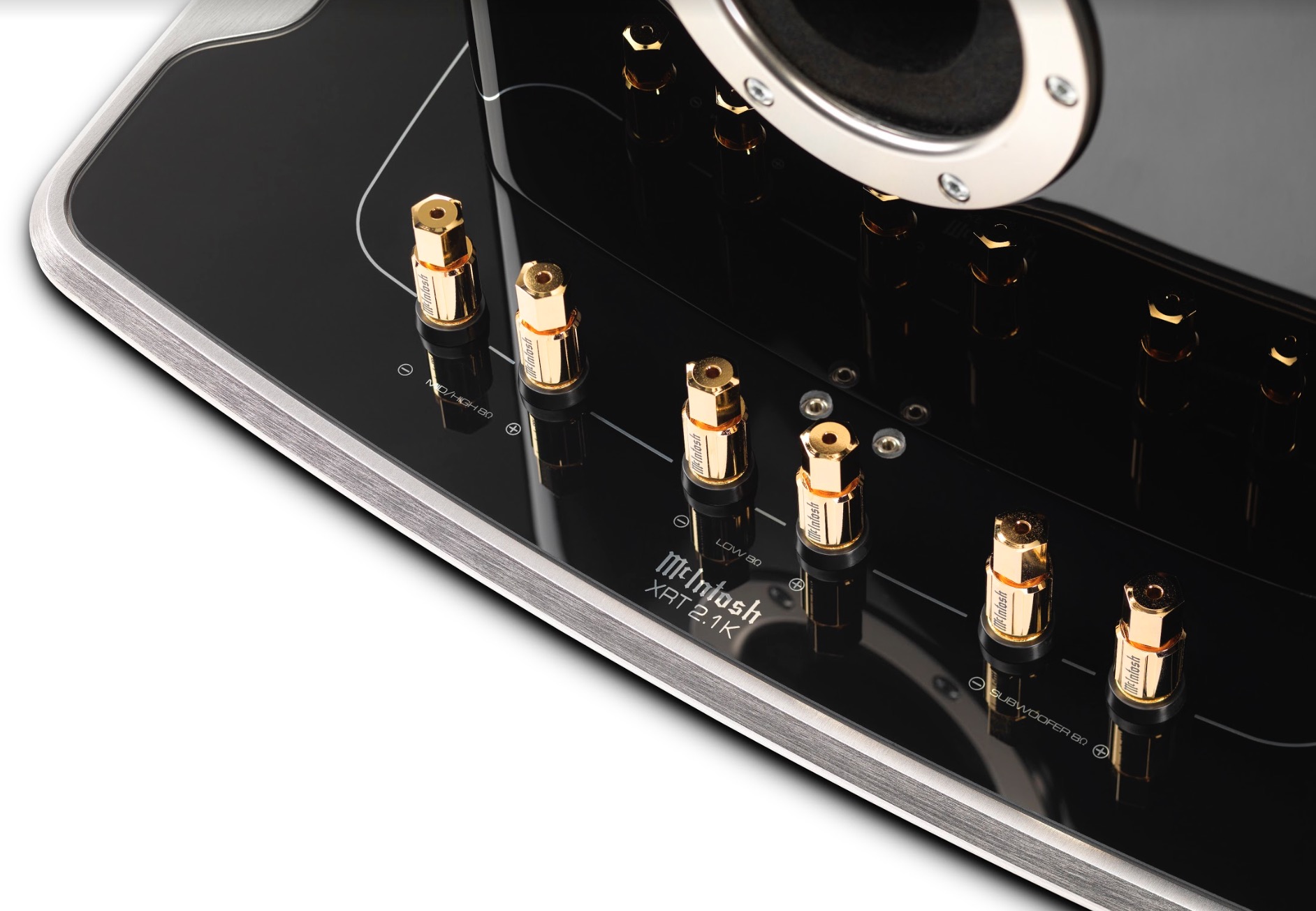 Separate pairs of binding posts are available for the mid/high, low and subwoofer frequencies to allow for tri-amping or tri-wiring.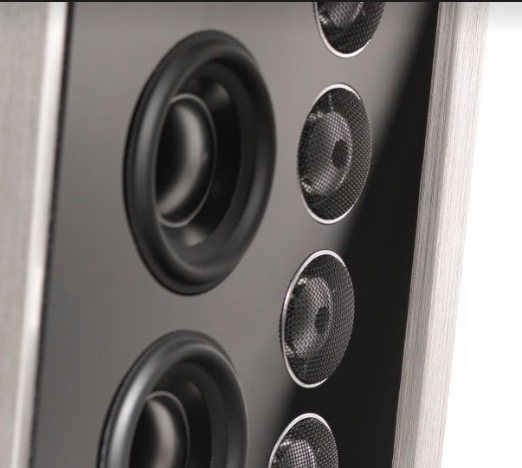 The McIntosh logo on the front of the base plate can be illuminated green with the use of McIntosh's Power Control technology found in the amplifier, preamplifier, integrated amplifier and other products.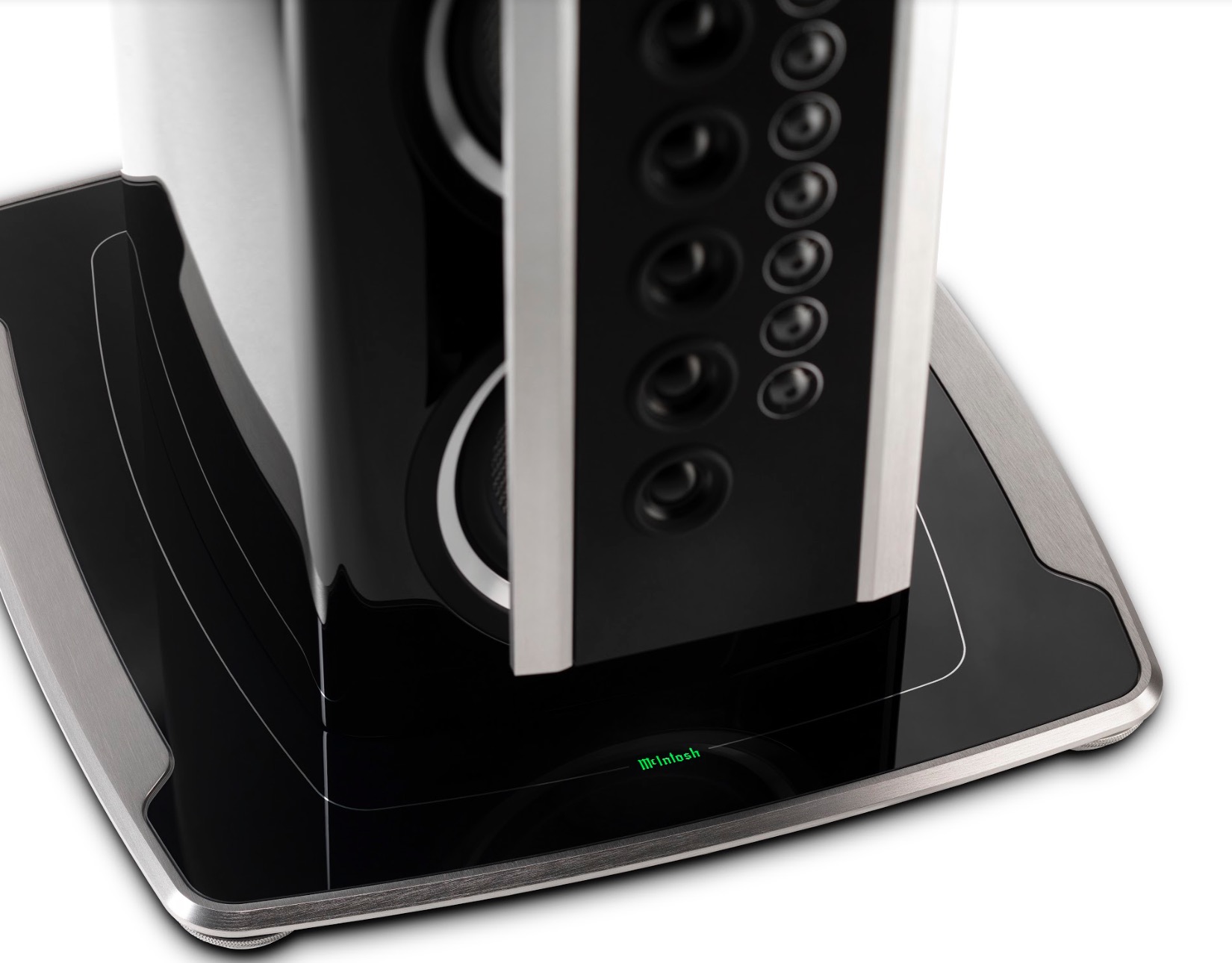 Orders for the XRT2.1K can be placed now with authorised McIntosh dealers with shipping expected to begin in December (US), early 2018 (UK).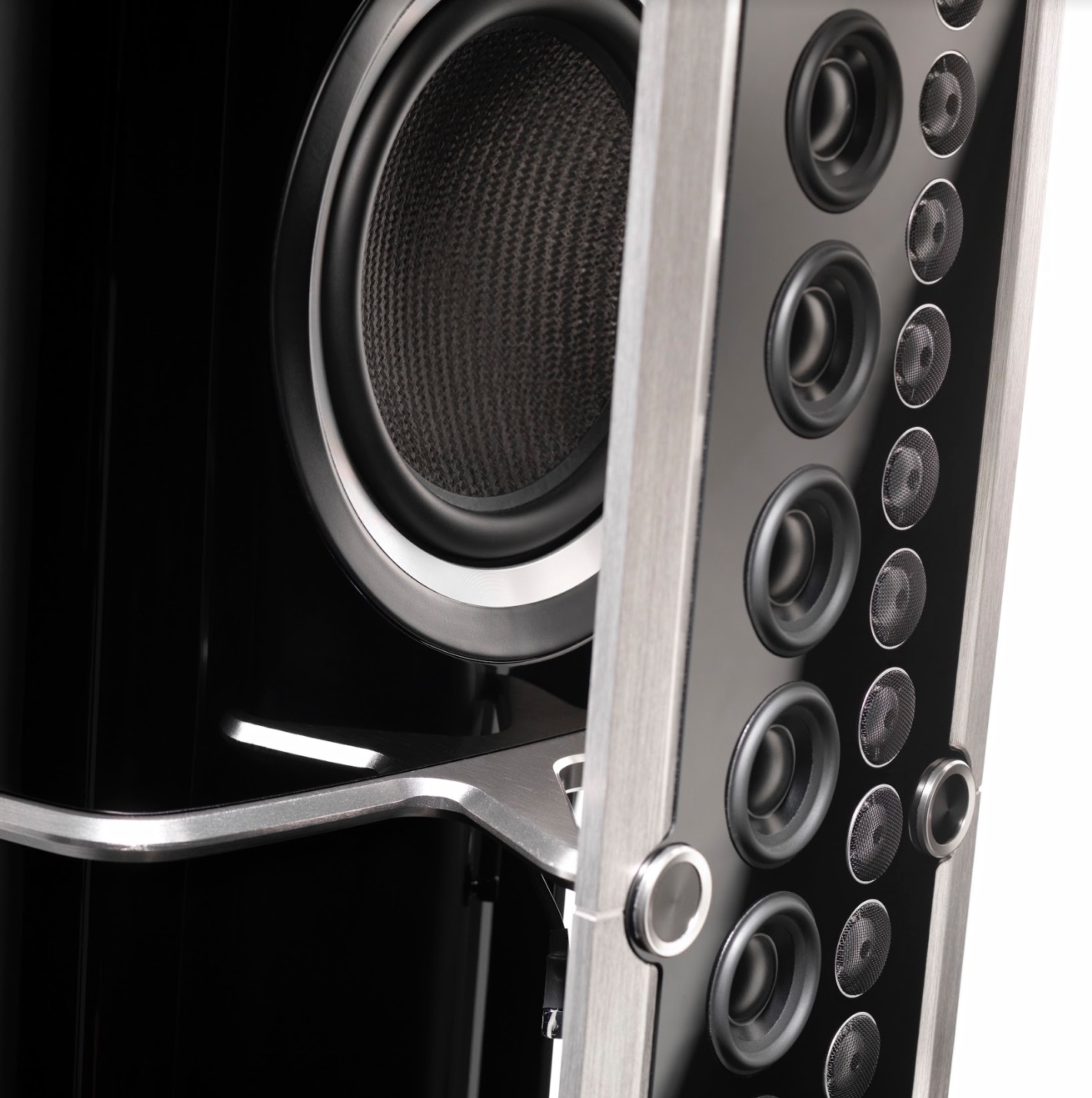 Price is £1,375 per pair.
Hang on, silly me, typo there, it's actually £13,750.
<phone rings>
"What?"
"You're kidding. No way. Really?"
"Yea, yea, right, OK, yea, sorry, sure, yea. What? Oh, the leg's fine now, thanks. Well, I shouldn't be dancing to Happy Hardcore at my age, I know that now. No, no, the wife's still in traction. Lunch? Of course, my answering machine will call yours."
Sorry, I've been told it's actually £137,500.
No, really.
Honest.
For more information and confirmation that I'm actually telling the truth in terms of the price, call 01202 911886 or click www.jordanacoustics.co.uk