The Article
McIntosh preamplifiers: the MP1100 for vinyl and the D1100 for digital
9th December 2016

McIntosh has introduced the new D1100 Digital Preamplifier (£8,995) and MP1100 Phono Preamplifier (£9,995)
The D1100 Digital Preamplifier features an eight-channel, 32bit DAC, used in Quad Balanced mode. Digital inputs include three optical, three coaxial plus MCT, AES/EBU and USB inputs, the latter accepting up to 32bit/384kHz signals and supporting DSD64, DSD128, DSD256, DXD 352.8kHz and DXD 384kHz playback. All other inputs accept up to 24bit/192kHz. Three pairs of balanced and unbalanced stereo outputs are also offered.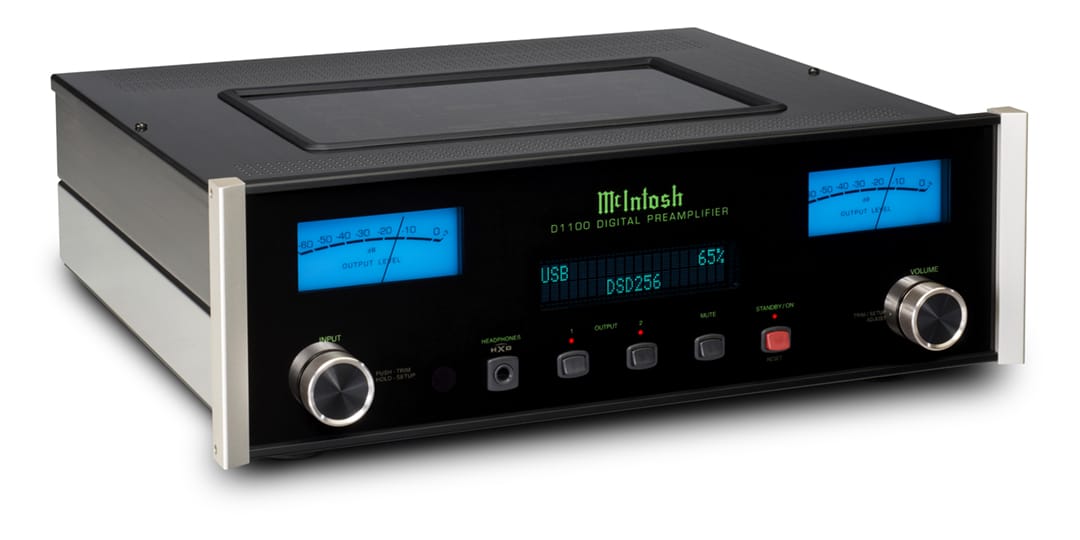 All inputs can be renamed, its four data ports and four power control triggers are fully programmable plus it has both IR and RS232 external control. McIntosh's Headphone Crossfeed Director (HXD) is also included.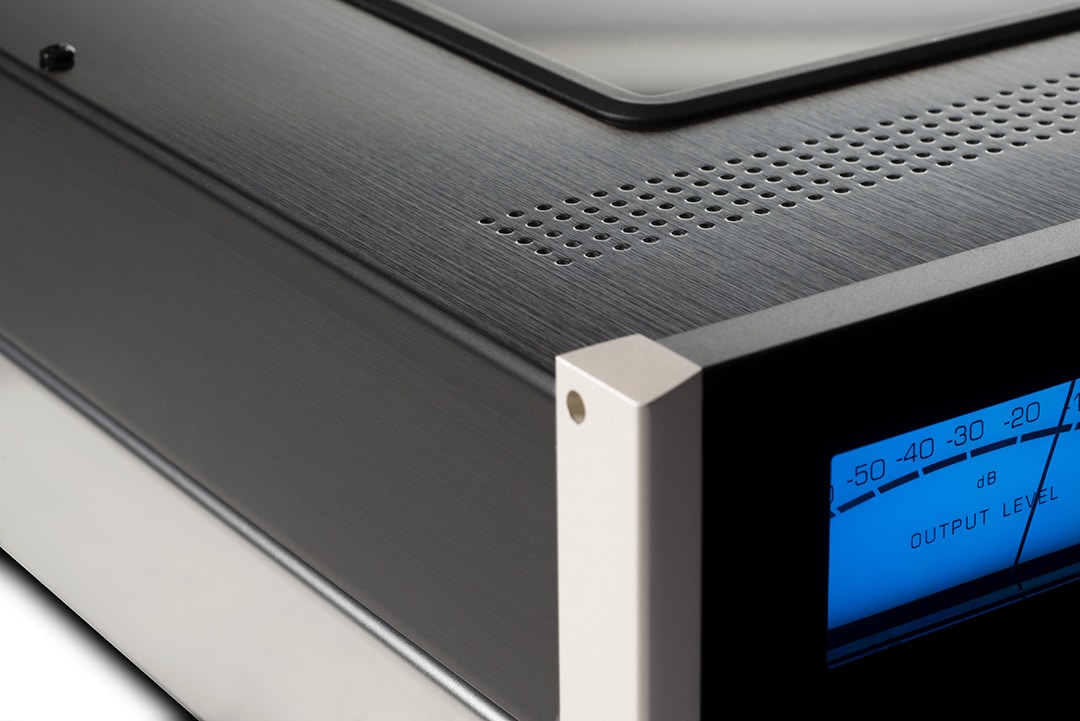 It can also be connected to the C1100 Vacuum Tube Preamplifier, combining the two together, with the included umbilical cable.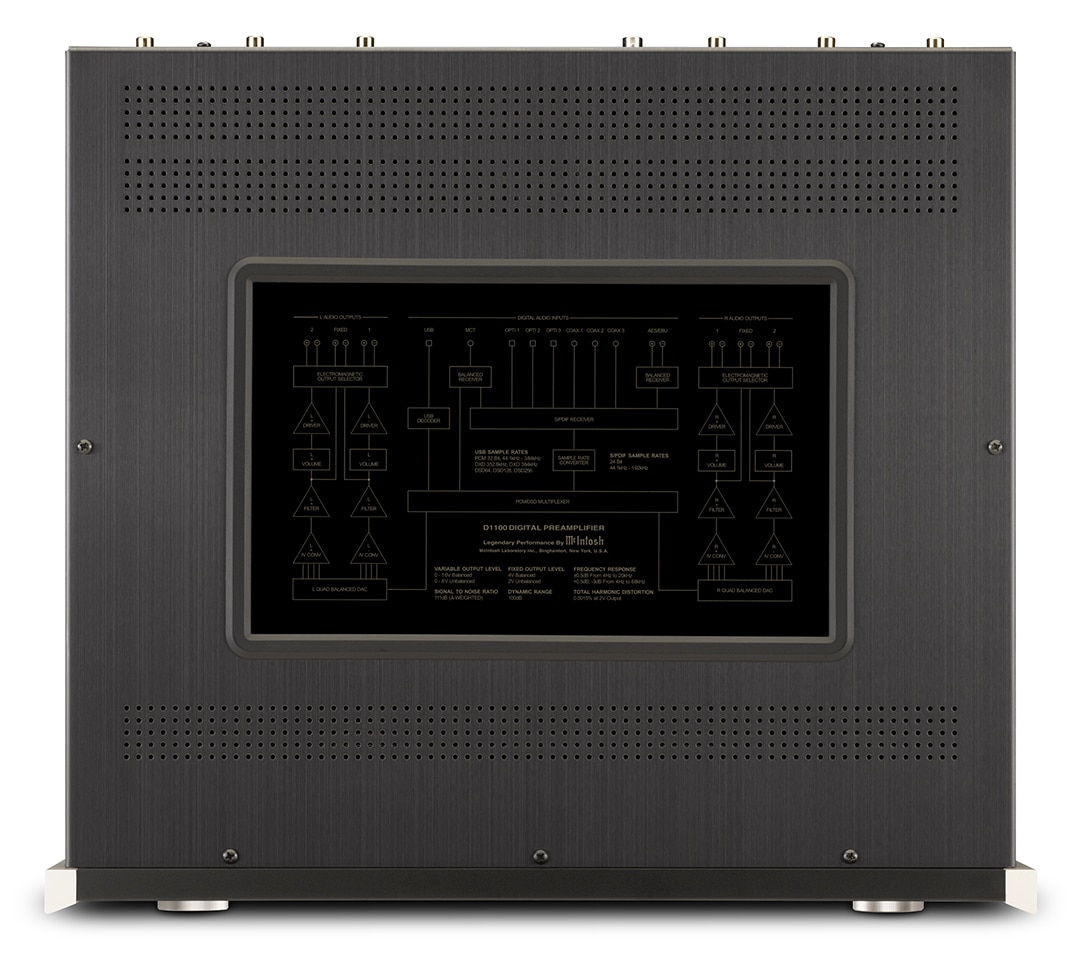 The D1100 is housed in a polished stainless steel and hairline brushed black titanium stainless steel chassis.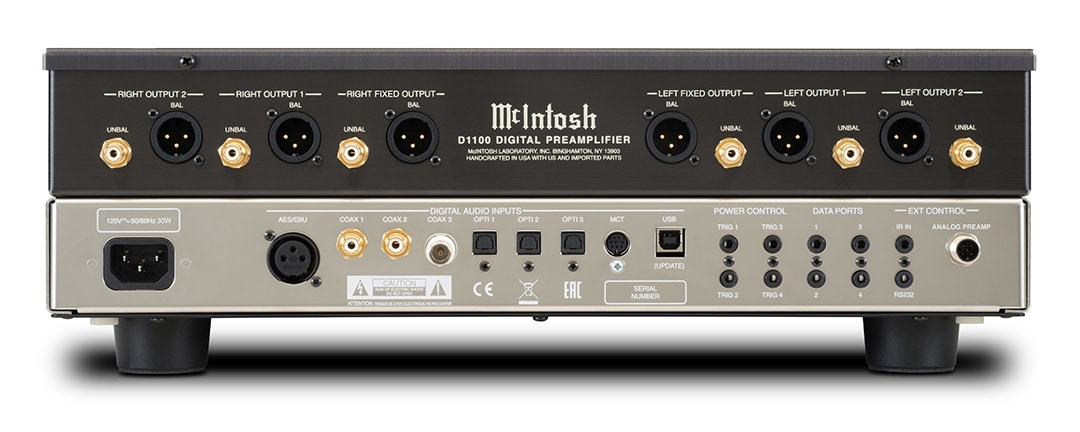 The MP1100 Phono Preamplifier utilises four 12AX7A valves, with two valves per channel in a fully balanced configuration, making it McIntosh's very first fully balanced valve phono stage.
The MP1100 has three sets of RCA phono inputs, with one set of XLR connectors. All phono inputs allow for adjustment of both resistance (six settings) and capacitance (eight settings). It comes pre-programmed with profiles for Moving Coil and Moving Magnet cartridges as well as McIntosh's MT10 and MT5 turntables.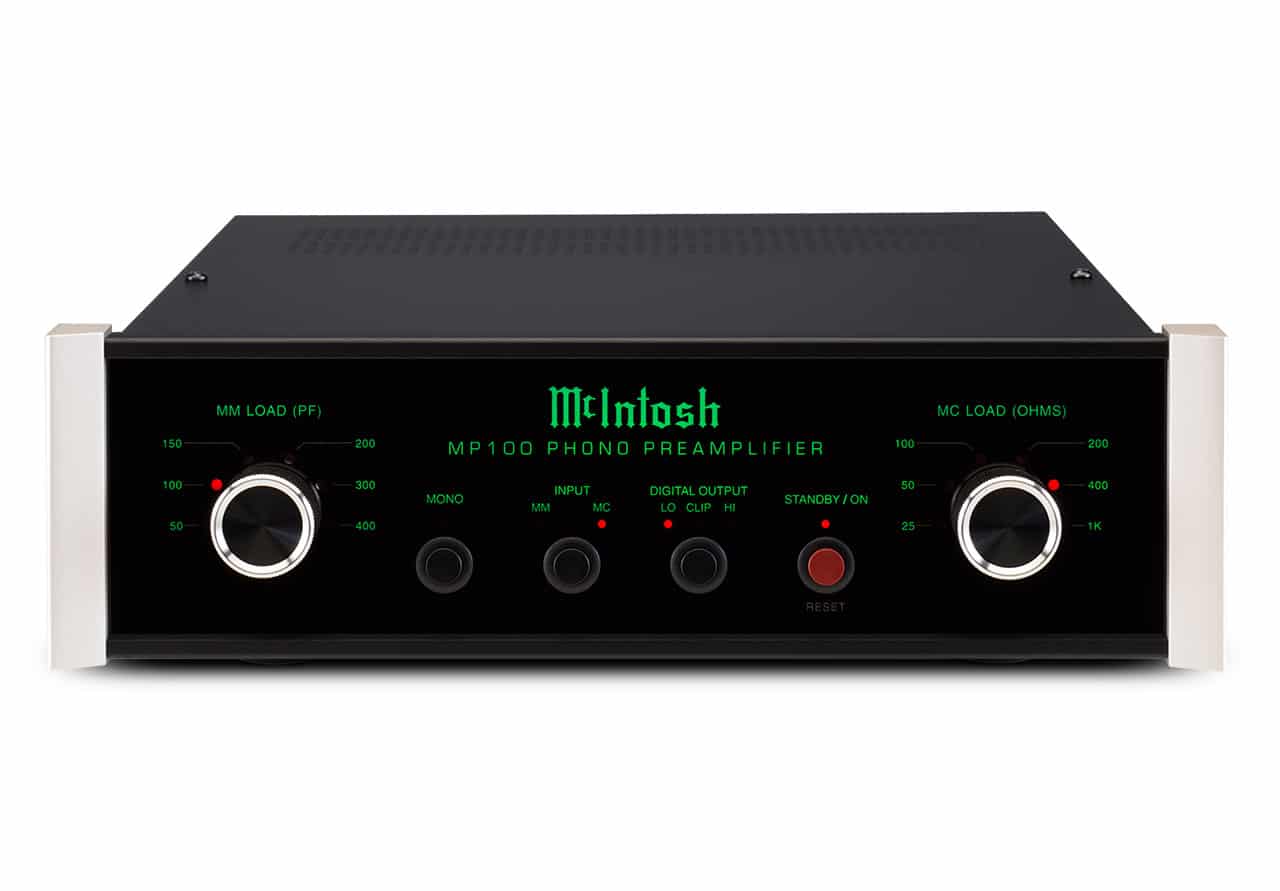 Five additional fully customisable profiles are included and these can be assigned to any phono input: RIAA, LP, NAB, AES and 78 analogue equalisation curves are also available plus two built-in analogue filters: a Rumble Filter and a Scratch Filter. Adjustable gain from 40dB to 64dB allows for further customisation, while a mono setting is featured.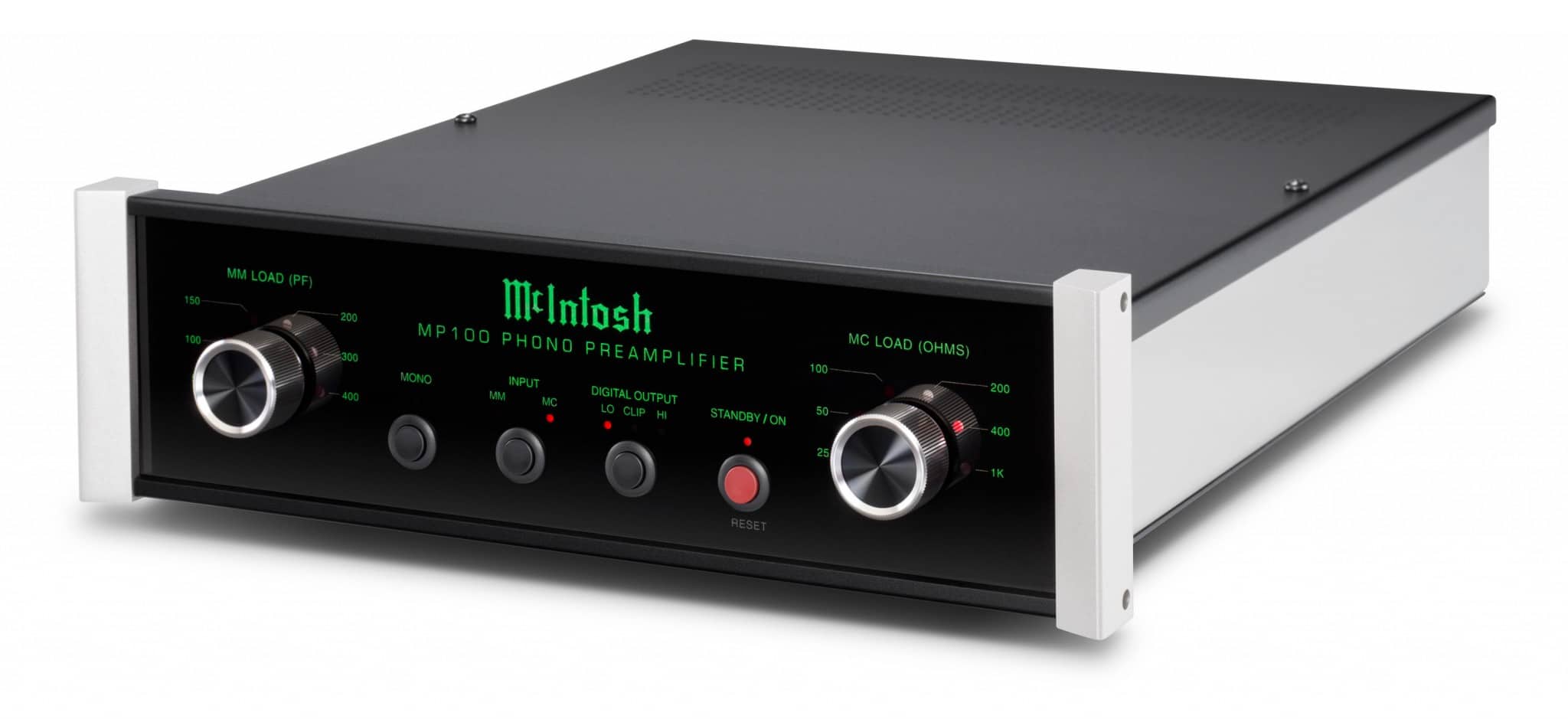 In addition, there's a pair of balanced and unbalanced high-level inputs for connecting other sources and a pair of balanced and unbalanced fixed outputs complete the connections.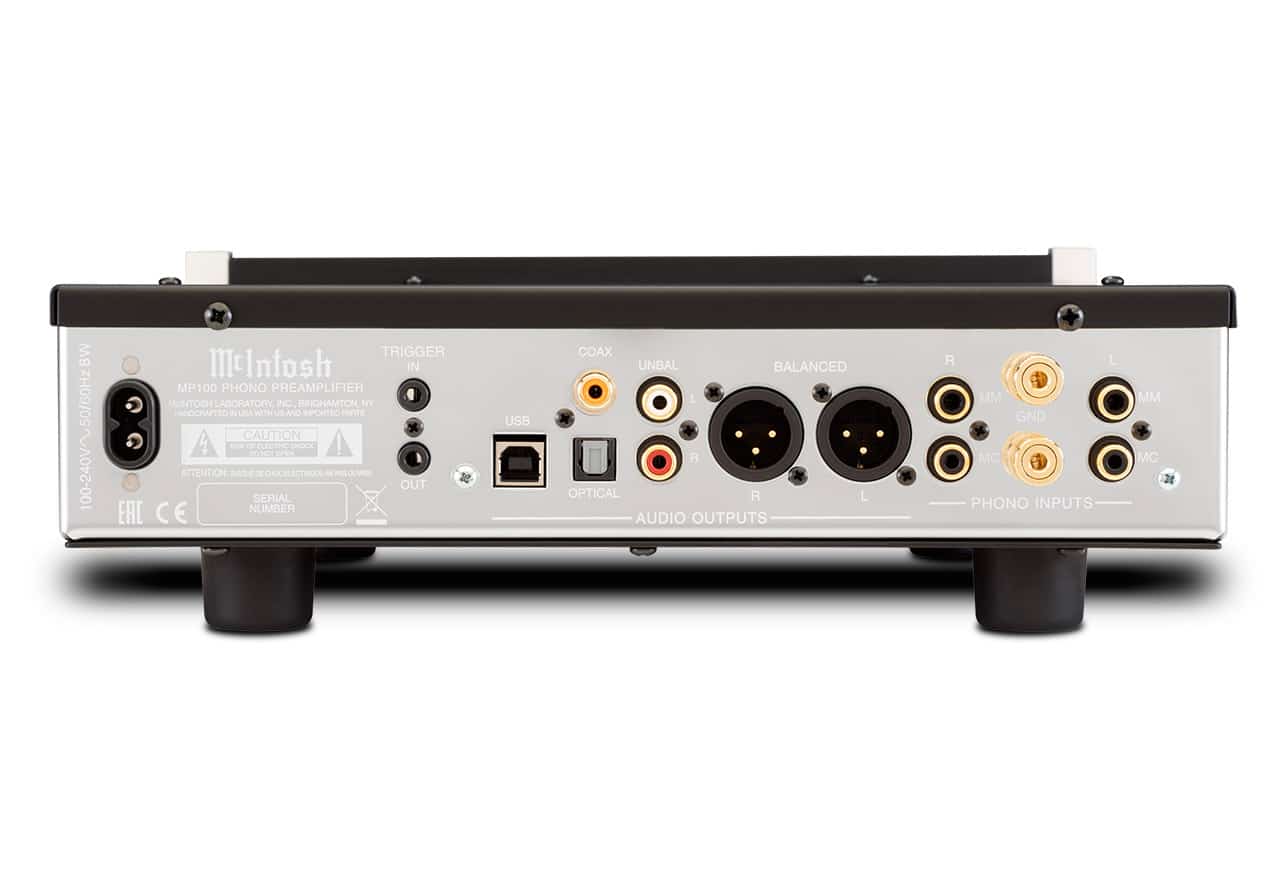 The MP1100 also has an optical, coaxial and USB output. These are fixed at 24bit and can be set to either 96kHz or 192kHz. When used with a properly configured conversion program, the USB output can be used to rip vinyl to a computer. McIntosh's digital output clipping indicator notifies the user when distortion is being recorded to the file. To combat noise, the MP1100 is a dual-mono design. It can be paired with any preamplifier, integrated amplifier or home theatre processor that includes a volume control.
To learn more, call 01202 911886 or click jordanacoustics.co.uk