The Article
MCD600 CD Player From McIntosh
7th January 2019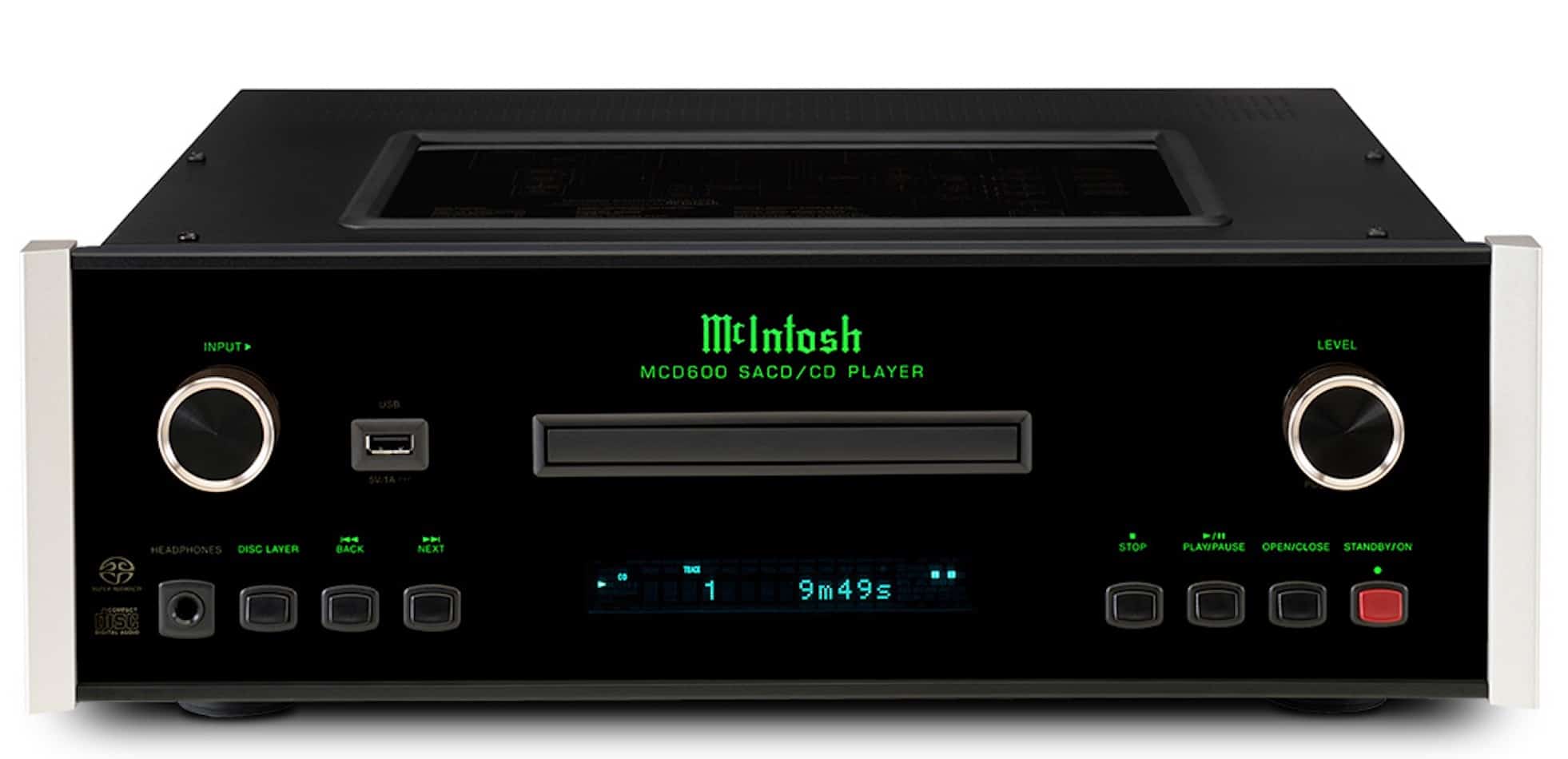 And they said the format was finished. Well not according to McIntosh it ain't. Paul Rigby reviews the new MCD600 CD player
The CD format has been receiving bad press for some time now but a lot of that is propaganda. From it's sales high when it was the only digital format in town in a time that was pre-Internet (largely, at any rate), pre-Web browser, pre-digital mobile culture, pre-smartphone, pre-broadband, etc sales are bound to drop in the face of stiffer competition. Yet the sales drops are sold by national media akin to a slow-motion disaster movie. CD sound was never the perfect specimen offered by the format's initial sales pitch but those early, bad old days of CD sound have largely receded. Steadily upgraded ADCs used in modern studios mean that CD's potential sound is better than ever. I heard a high-end digital hi-fi set up at the Cranage show in the UK, during last Summer and was, frankly, blown away by the quality of the music. And that in an untreated room too.
CD is also the only viable physical digital format in town which means that you can actually own your digital music as opposed to renting it via streaming or holding it on a dodgy hard disk (all hard disks are dodgy) as a download. Often complete with nice packaging, added books and other goodies too, I might add. Have you seen the CD-based box set releases from the likes of Nazareth and The Beatles? You won't get that level of sophistication and packaging from Roon, you know. 
I say it about vinyl but I now say it about CD too – there is more to come in terms of sound quality from this format. Part of that is down to the hardware, of course.
So McIntosh is not as daft as you might think, in releasing the MCD600. Although it does address digital files too, to cover all bases. 

Also supporting SACD play, the unit features a newly designed digital circuit featuring a 8-channel, 32bit PCM/DSD DAC. The DAC is used in Quad Balanced mode, with four DAC channels allocated to each of the left and right audio channels. All PCM signals are up-sampled up to 32bit/384kHz.
The MCD600 can also play music from user-generated CD or DVD Data Discs as well as USB flash drives. Numerous file formats can be played from these discs and USB flash drives including AAC, AIFF, ALAC, DSD (up to DSD128), FLAC, MP3, WAV (up to 24bit/192kHz) and WMA. Flash drives can  be connected via the front panel USB input.
Also included is a coax and optical digital input for connecting other digital sources. A 'High Drive' headphone amplifier section is included.
Connected to the transport is a twin laser optical pickup. That is, the unit uses a single objective lens with two laser units each employing different wavelengths that are optimised for SACD and CD playback. A Disc Layer button on the front of the chassis will select between CD and SACD if you insert a dual-layer disc.
A nicely designed remote control is also included. 
Spanning a healthy 44.45 x 15.24 x 48.3cm, this large box weighs in at almost 13kg. Power and data links are also supplied to connect to other McIntosh products.
Let's dwell a tad on that connectivity. One of the best features of this CD player is the multiplicity of connection options. Firstly, there is a standard RCA to your pre-amp using single-ended cables. Then there is a balanced option to allow you to connect XLR cables to your pre-amp. Both are these options are connected to the MCD600's Fixed outputs. That is, the volume is fixed coming out of the CD player which means that volume duties are handed by the pre-amp. No surprises there. What the MCD600 does provide, though, is a third option. Here, you can by-pass your own hi-fi system's pre-amp entirely using a bank of Variable outputs. This means that the CD player itself handles the volume. In effect, then, the CD player becomes the pre-amp. Using the method, you can connect the MCD600 directly to a power amp.
I tested all three and used Neil Young's Comes A Time album as the music. I chose the track, Human Highway a low key country rock piece with a Young vocal, female backing, percussion and plenty of stringed instruments including guitar and banjo.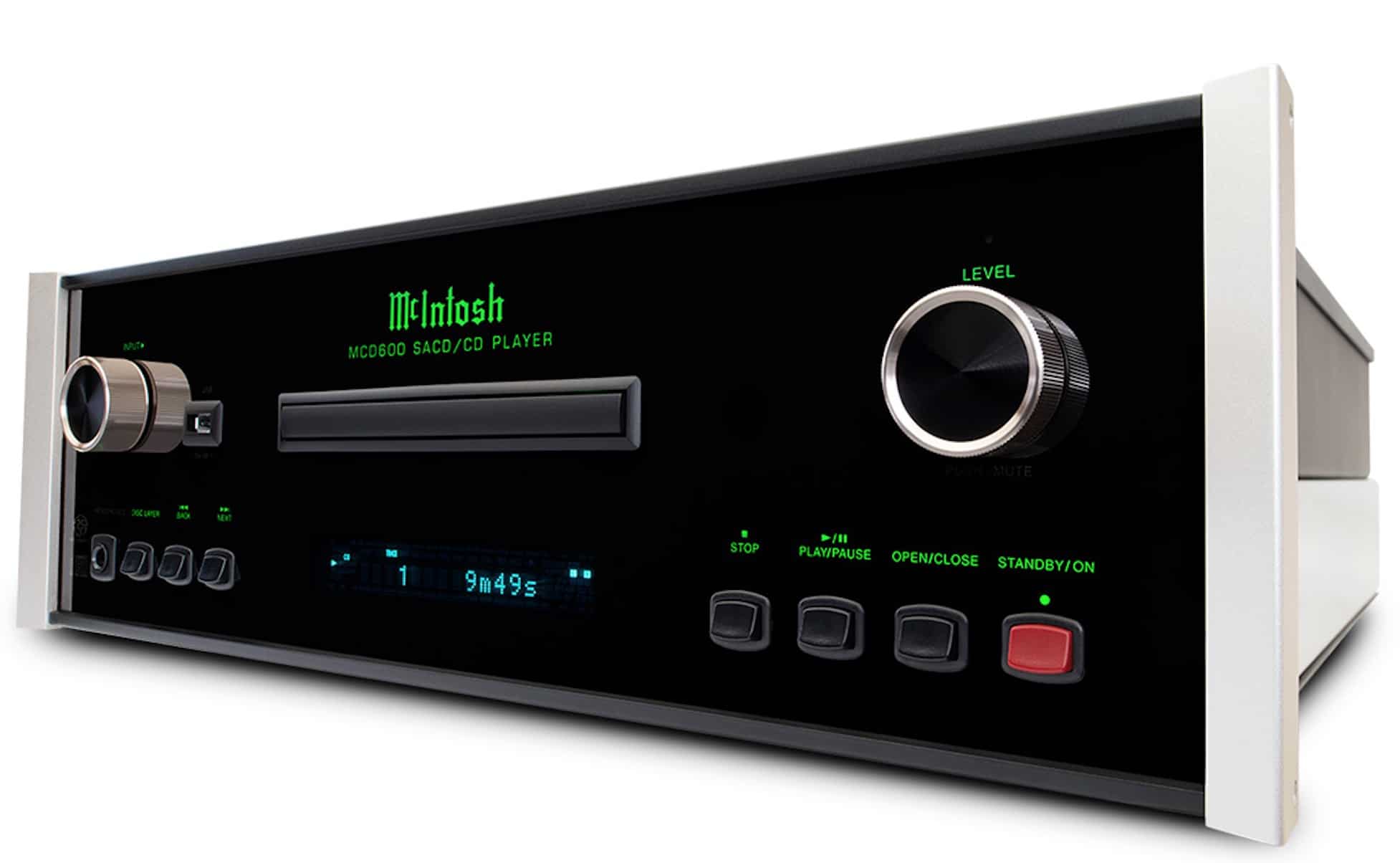 Before I dive into the three connectivity options, a quick word about the remote which I was happy to see, didn't require a line of sight to work. My radiator-sized electrostatic speaker was in the way of the CD player so the remote signal had to bounce around it. Which it did with aplomb. The remote worked perfectly. That said, the pause button did not. I had to press the Play button again to pause the music. Odd.
SOUND QUALITY
During the sound tests, I listened to the MCD600 in three distinct modes.
MCINTOSH RCA TO HI-FI PRE-AMP
In this mode, I was impressed by the overall neutral presentation of the MCD 600 and the broad aspect of the soundstage which comfortably ranged across the speakers. At no time was I ever assaulted by those classic CD-type faults of edgy upper mids, pinched treble and synthetic bass (where organics were expected). Here, Young's vocal was expressive while never sounding stilted and crescendos were always allowed to range without hardening during the upper areas.
Instrumental separation was impressive. The rather shy banjo work during the song can easily be swamped by the rest of the relatively busy soundstage but the MCD600 was easily able to delineate the classic string plucks. 
Similarly, I was pleased to hear how the vocals were handled, the female backing vocal could easily merge into vocals to provide a pleasing harmony but, if you wished, you could also hear her output as a separate entity. Hence, the clarity and space was experienced across the midrange.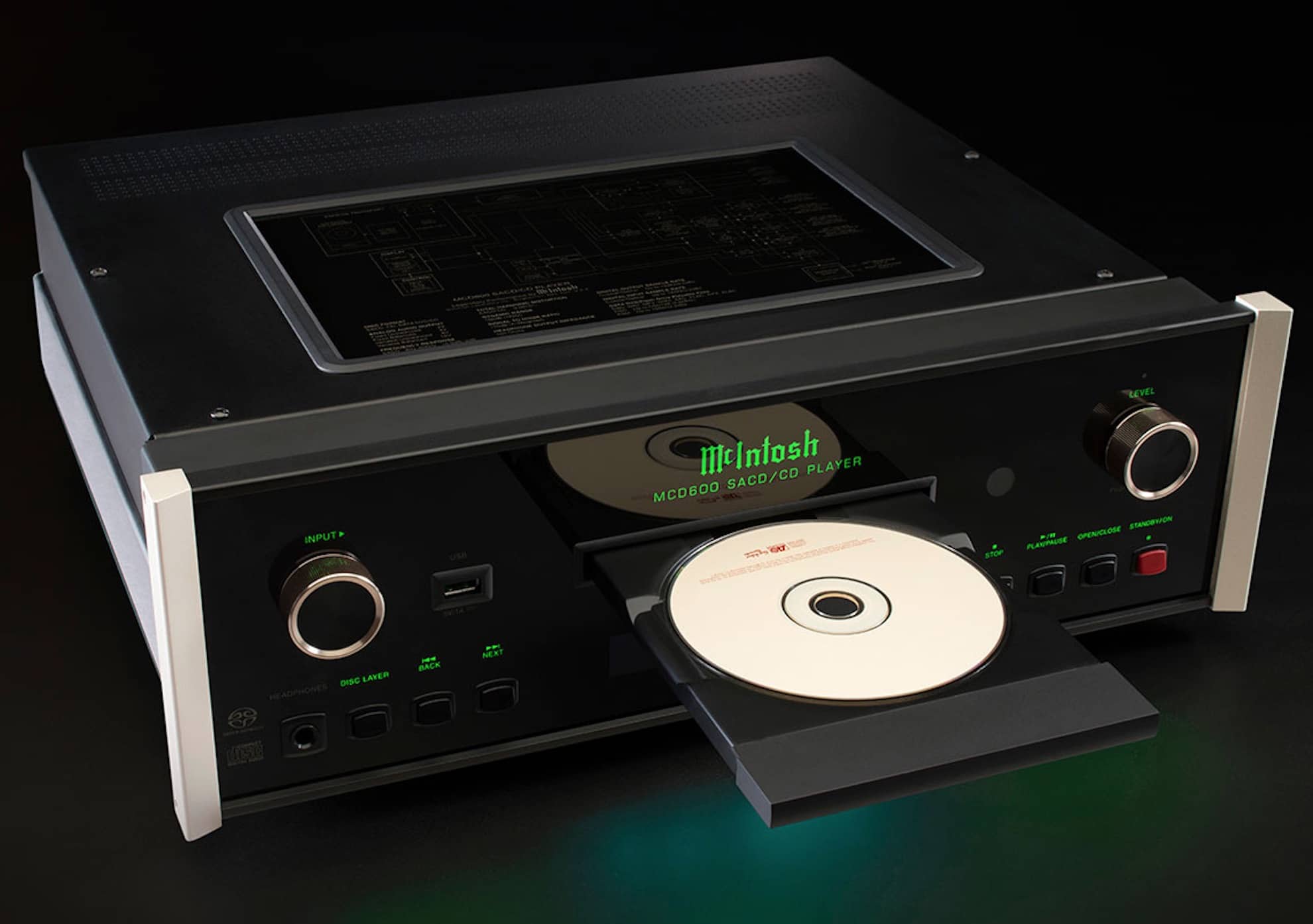 MCINTOSH BALANCED TO HI-FI PRE-AMP
In this mode, the range of frequencies had a more balanced (pardon the pun) presentation. By that, I mean that bass was a far more active part of the mix and had a greater effect. Hence, a bass guitar string pluck had the initial 'Dummmm' bass-type noise. More than that though, the string continued to resonate seconds after so you heard a diminished 'mmmmm' as the music continued which was fascinating to hear. 
In terms of midrange, I noticed that the details had been tweaked, adding much more focus and precision to the vocal delivery, for example. In practical terms this meant that it was easier to follow the lyrics but it also added emphasis to emotions and precision to guitar work. This enhanced precision tidied up the rear of the soundstage, emphasising the lower noise output and making more of a 'thing' about silences and even minor pauses. You tended to notice the absence of music a lot more in this mode.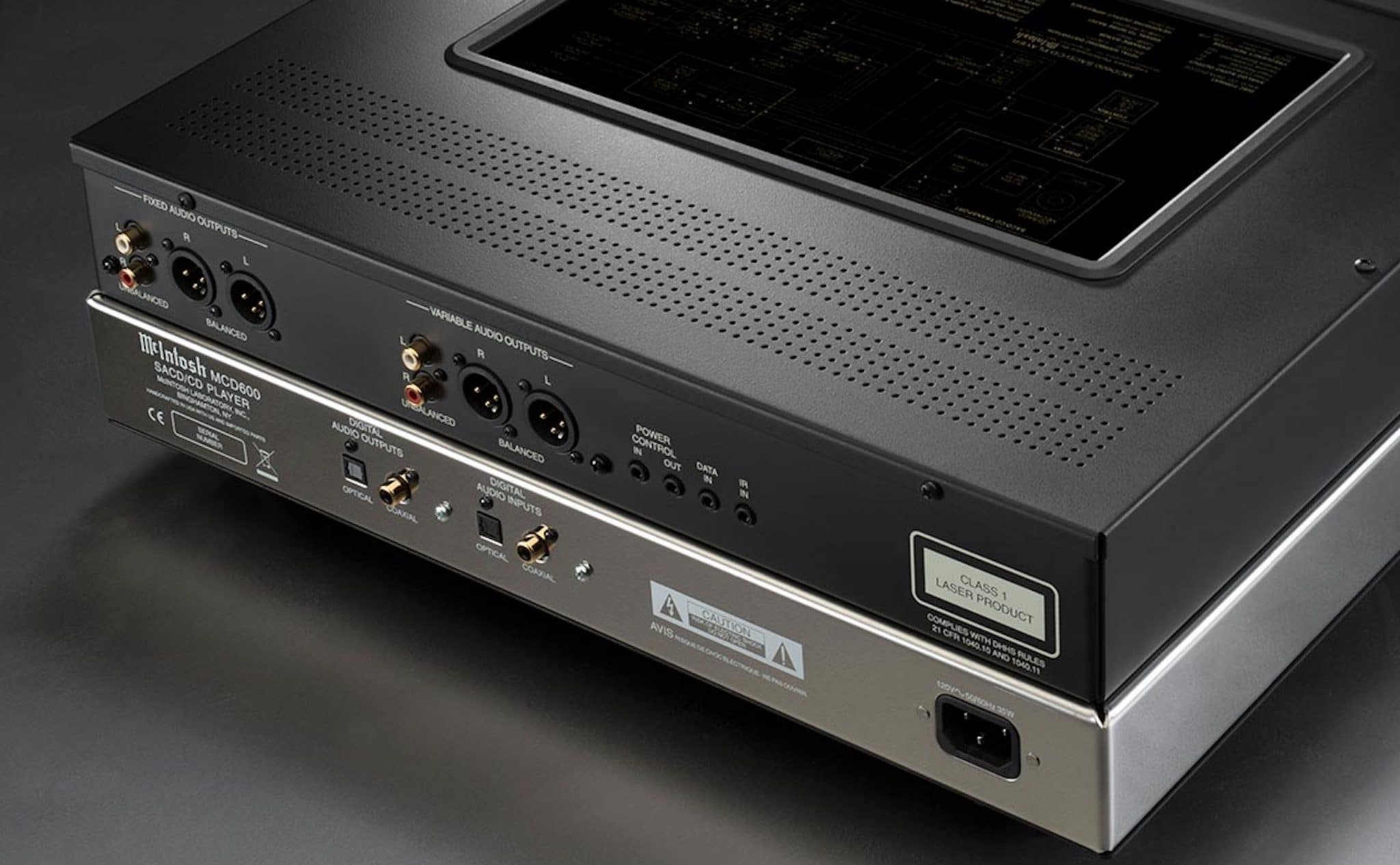 MCINTOSH RCA TO HI-FI POWER AMPLIFIER
In my case, the power amplifier was a pair of monoblocks but I could only test the single-ended option. I couldn't test the balanced mode in this configuration, to my regret, because I had none. 
Nevertheless, I was fascinated to hear the results from the MCD600 because this mode essentially removed the pre-amp from a piece of the hi-fi chain, effectively simplifying the signal. 
The sonic result was quite, quite beautiful. The music flowed soft, smooth and clear with a rich and resonant tone from the vocal pairing. The voices now had a fully formed structure. The other connectivity options seemed to now offer a relatively weedy and unsatisfying presentation (in relative terms – in isolation they remained impressive). Even the simple guitar strums behind the initial vocal performance proved to be much more complex than previously. With far more subtleties emanating from the plucked strings, the vibration of each string and how it responded to the wooden body of the guitar was much more interesting while backing instruments seemed to spring into life. 
Bass was strong, full formed, organic in nature, heavy in tone and full or force but it never dominated. Instead, it took its part in the mix.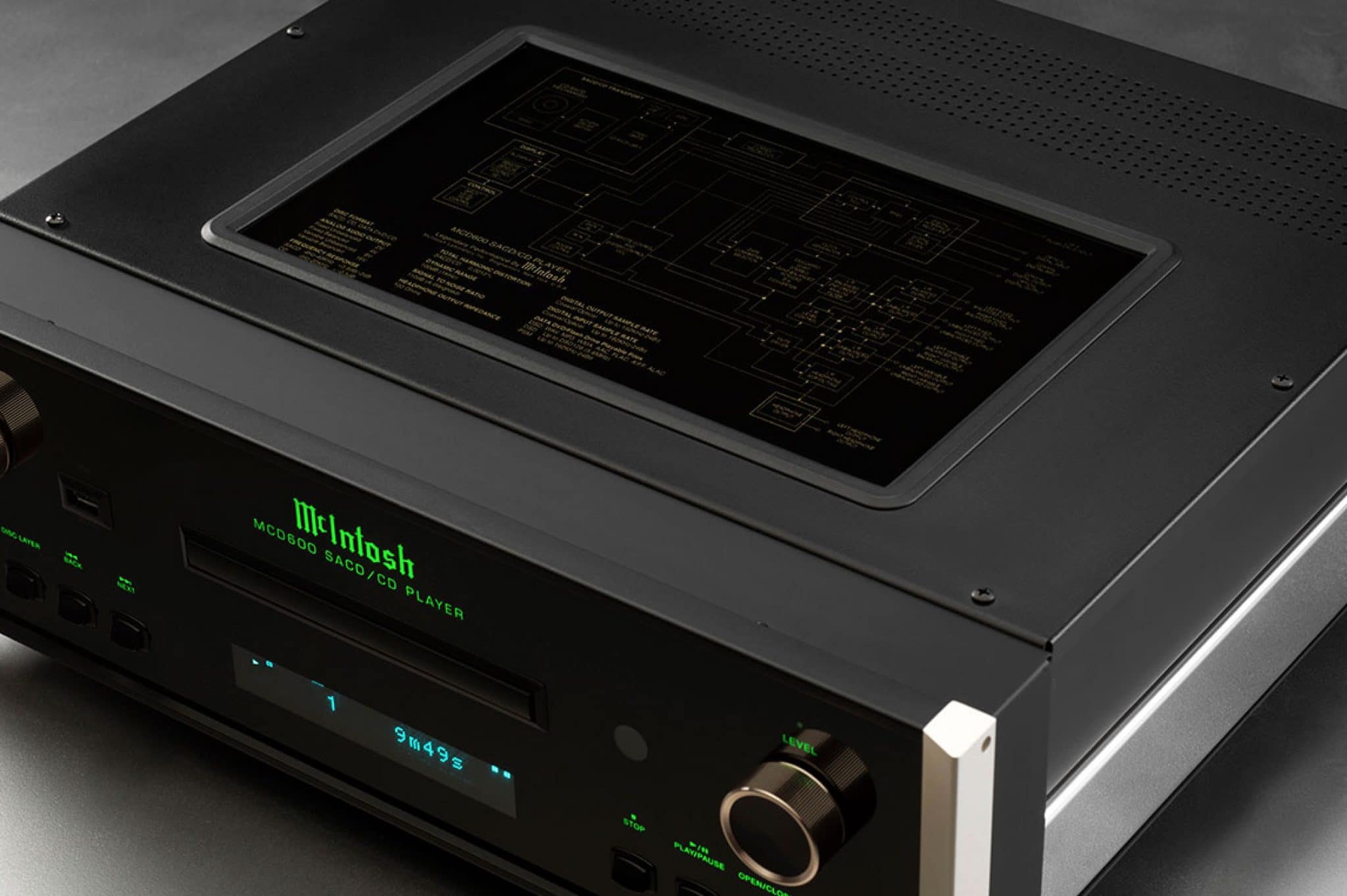 I then played a few SACDs to test this area of the MCD600, including two from David Bowie (Lets Dance and Ziggy Stardust from 2003) as a duel CD/SACD layer productions. Both of the latter proved that SACDs might offer greater potential than CDs but the results are not always representational. Both of these SACDs offered enhanced detail but both also offered a suite of bright upper mids. Edgy and nasty with pinched treble during cymbal crashes, both albums proved detrimental to listening fatigue. These were disc issues, the McIntosh was not to blame here.
I then loaded a SACD-only production from Tony Bennett and his Unplugged (1994) album. This was much more like it. Dynamics ranged in a broad manner, treble-infused cymbals were delicate, mids were both detailed and neutral while bass was restrained yet could be easily followed by the ear. 
Overall, SACD layers on a dual disc format were easily found and played while SACD-only discs were sensed immediately and played without a problem.
It was time to turn to the digital section. 
Playing Andrew Gold's Hypothetically from Spencer Manor Suite at 16bit/44.1kHz was also rich in detail over the direct to power amplifier signal route. Although there was a slight, almost subconscious, hardening around the mids which added a smidgeon of noise in the sonic extremities (this effect could be heard via a USB source too) the overall effect remained subtle and was undoubtedly a result of the DAC being, as it where, 'bundled' inside the same chassis as the amp. As I say, this effect was very low key. Generally, the music offered a very wide soundstage indeed from my Astell&Kern AK120 source with delicately plucked guitar strings contrasting nicely with the bass from the background percussion.
Similarly, on Bob Marley's Jammin' running at 24bit/96kHz, the soundstage was broad which enhanced the instrumental separation, allowing subtle and minor sonic effects to reach the ear. The open nature of the soundstage also allowed the music to flow easily and without apparent effort.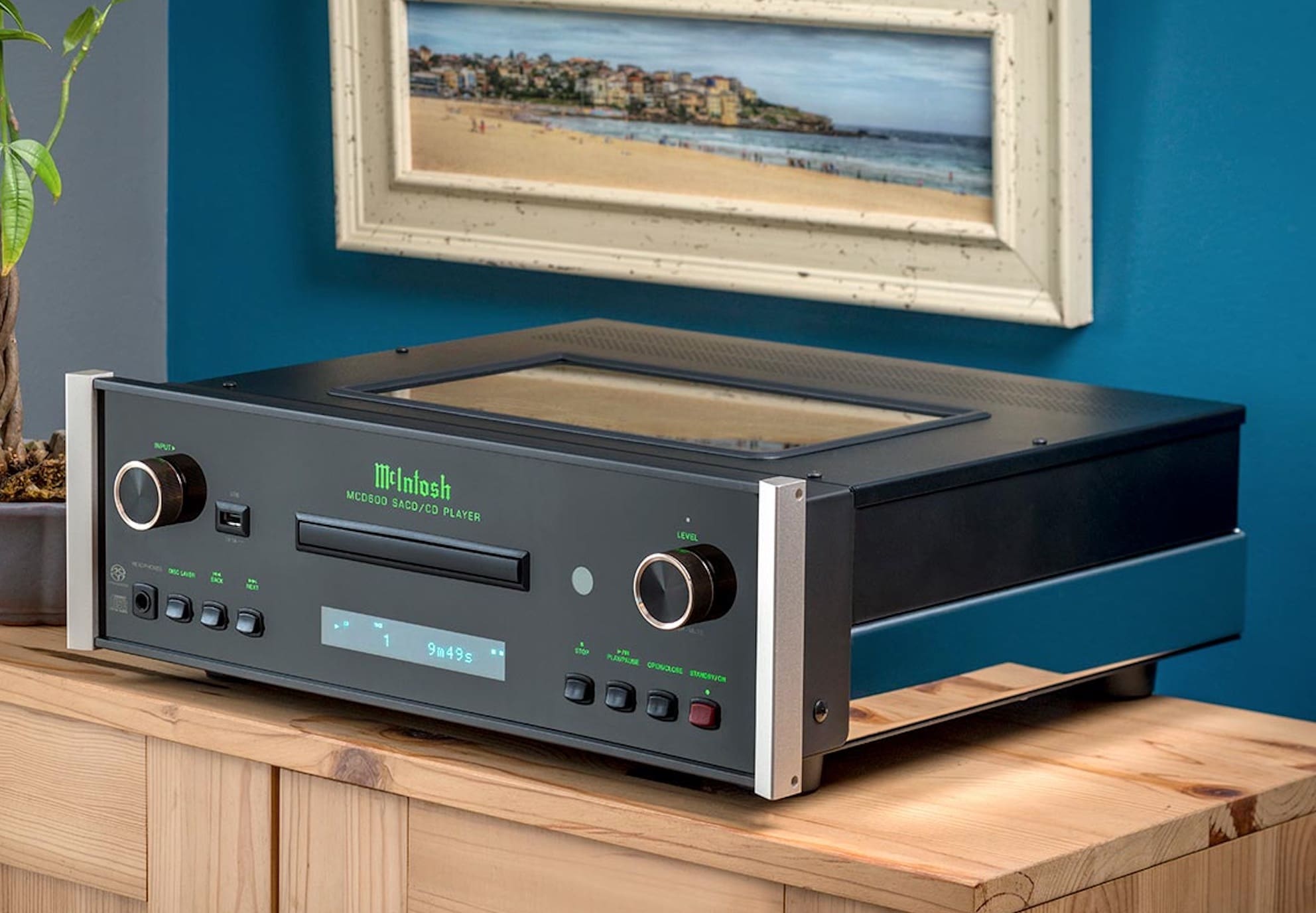 Finally, I played St Thomas, a jazz instrumental from Sonny Rollins at 24bit/96kHz. Despite that minor noise issue noted above, I was impressed by the midrange detail and the broad soundstage while the precision from the percussion was admirable.
CONCLUSION
I was also happy with the built-in DAC. An external model will always sound better because of the enhancements due to isolation of the DAC components but this module still sounded relatively smooth. SACD play, meanwhile was quick, efficient and, with the right software, full of transparency and detail.
Ultimately, this connectivity test was surprising yet enlightening. In fact, I would go as far as this: if you buy the MCD600 to connect to your hi-fi, bypass your pre-amp and go straight to your power amplifier(s) if you have one or more. The sonic results are truly worth it.
---
MCINTOSH MCD600 CD PLAYER



Price: £7,995

Tel: 01202 911886

Website: www.jordanacoustics.co.uk
---
GOOD: neutral CD play, feature laden, CD to power amplifier connection: focus, precision and detail from the same
BAD: slight midrange hardening using the DAC
RATING: 8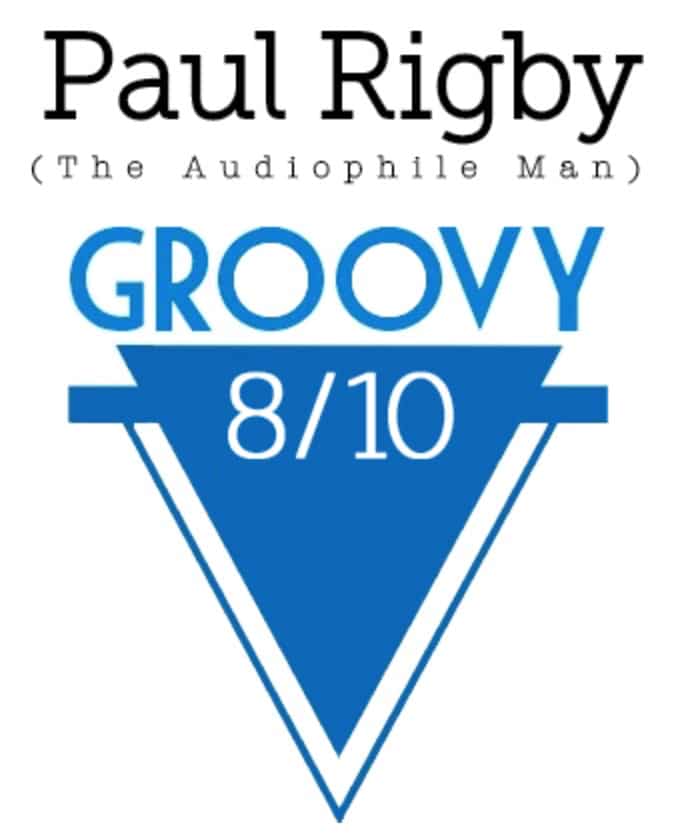 RATING: 9 (for CD play connected directly to the power amplifier)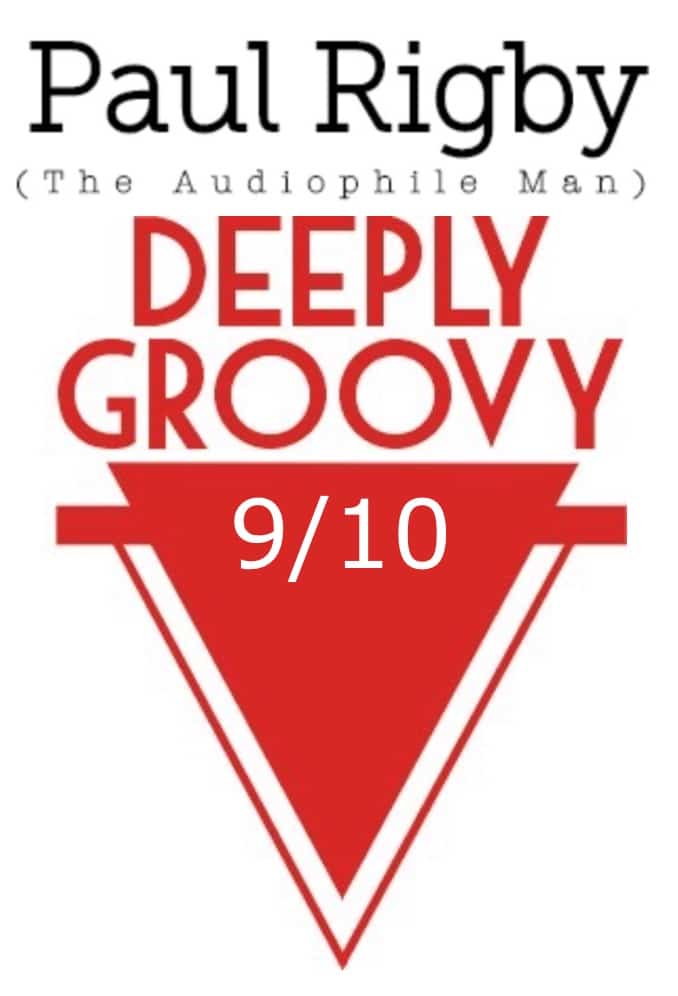 ---
[Don't forget to check out my Facebook Group, The Audiophile Man: Hi-Fi & Music here: www.facebook.com/groups/theaudiophileman for exclusive postings, exclusive editorial and more!]
REFERENCE
Aesthetix Calypso pre-amp
Icon Audio MB845 Mk.II monoblock amplifiers
Quad ESL-57 speakers with One Thing upgrade
Tellurium Q Silver Diamond cables
Blue Horizon Professional Rack System
Harmonic Resolution Systems Noise Reduction Components