The Article
MC901 Dual Mono Amplifier From McIntosh
11th December 2019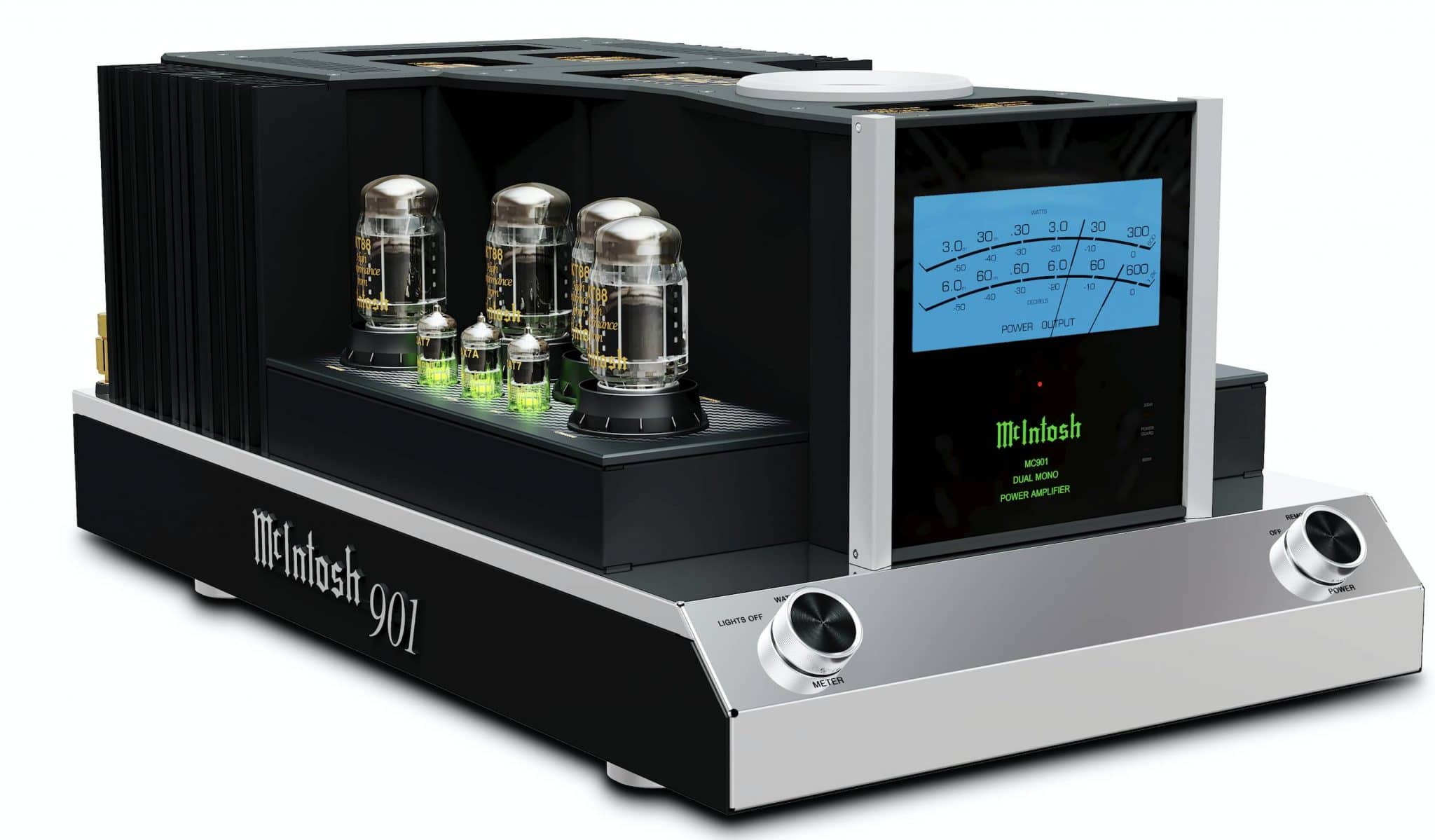 The MC901 has been designed for bi-amping speakers. It's two amplifiers in one: a 300W valve amplifier
 

attached to a 600W solid-state amplifier on one chassis. The valve section effectively drives the loudspeaker's mid and upper drive units using eight KT88 output valves, four 12AT7 and two 12AX7A signal valves; the solid-state section delivers its 600W directly to the bass drivers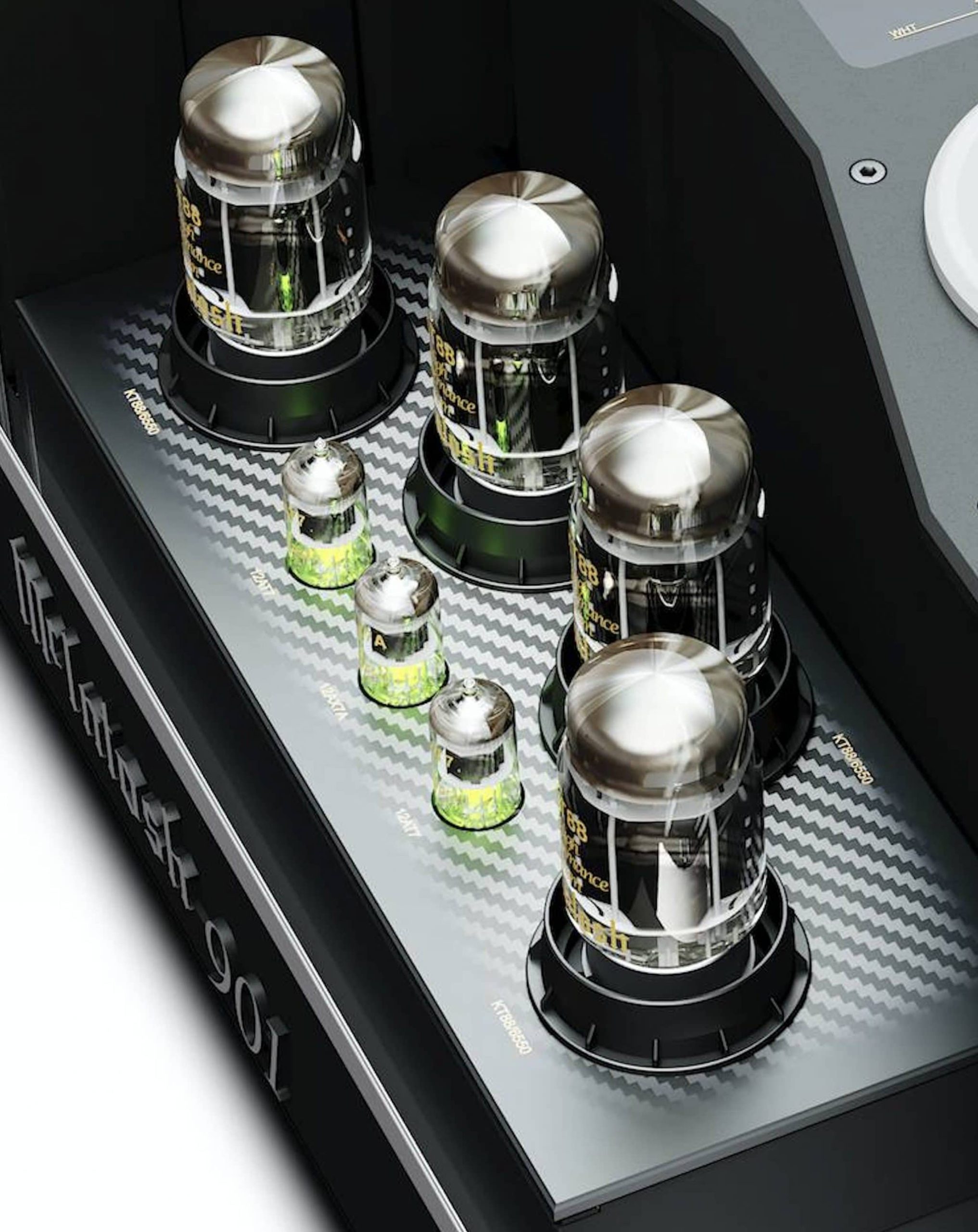 The MC901 valve amp's section uses McIntosh's patented Unity Coupled Circuit output transformer (the same technology McIntosh was founded on in 1949) to deliver its full 300W.
The solid-state section delivers 600W using McIntosh's Autoformer technology.
The valve and solid-state sections of the MC901 are designed to work together. Each amplifier section has its own discrete power supply, so neither siphons power or performance away from the other. 
The MC901 includes an internal adjustable crossover with the controls (accessible on the top of the unit) allowing you to optimise performance. Relative gain levels for each amplifier section can be adjusted from -6dB to + 3dB and a direct feed can also be connected to each amplifier section, thus bypassing the filters.
The DualView Power Output Meter features two of McIntosh's traditional, mechanical meters stacked above and below each other in a single window; one meter is dedicated to the valve amp and the other to the solid-state amp. Each meter operates independently of the other and displays the real-time power reading of each amplifier section.
A brand-new technology in the valve amplifier section of the MC901 is Power Guard Screen Grid Sensor (SGS). Power Guard SGS helps prevent premature valve failure by monitoring the screen grid current in the KT88 output valves. If the current becomes too high, a circuit in Power Guard SGS is activated which then dynamically attenuates the input signal in real-time to keep the valves operating at safe levels.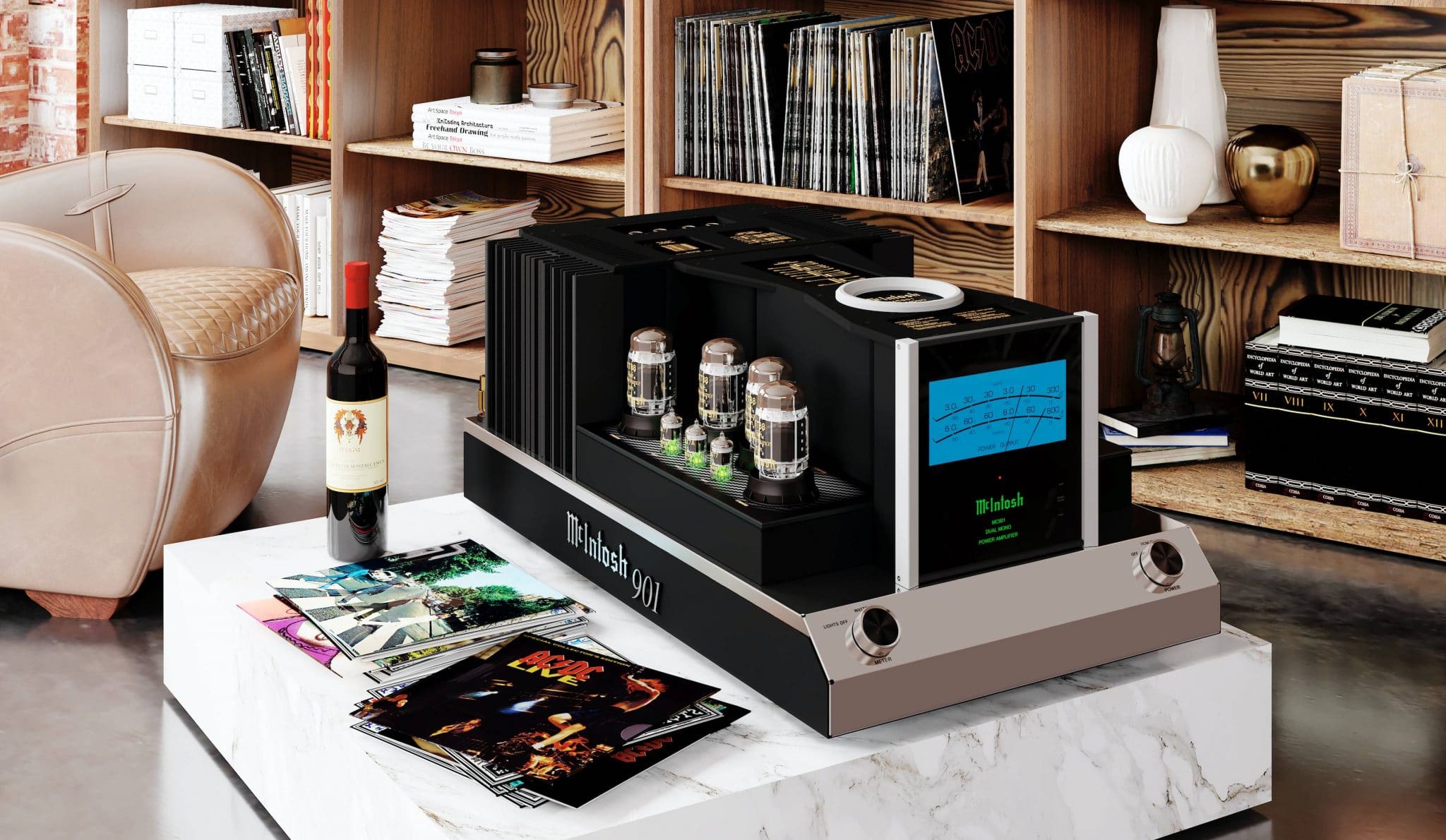 Orders for the MC901 can now be placed with authorised McIntosh dealers with shipping expected to begin in January 2020 (UK); December 2019 USA; £39,995 per pair.
To learn more, call 01202 911 886 or click jordanacoustics.co.uk
[Don't forget to check out my Facebook Group, The Audiophile Man: Hi-Fi & Music here: www.facebook.com/groups/theaudiophileman for exclusive postings, exclusive editorial and more!]