The Article
Mark Levinson No 526 Dual-Monaural Preamplifier
12th August 2016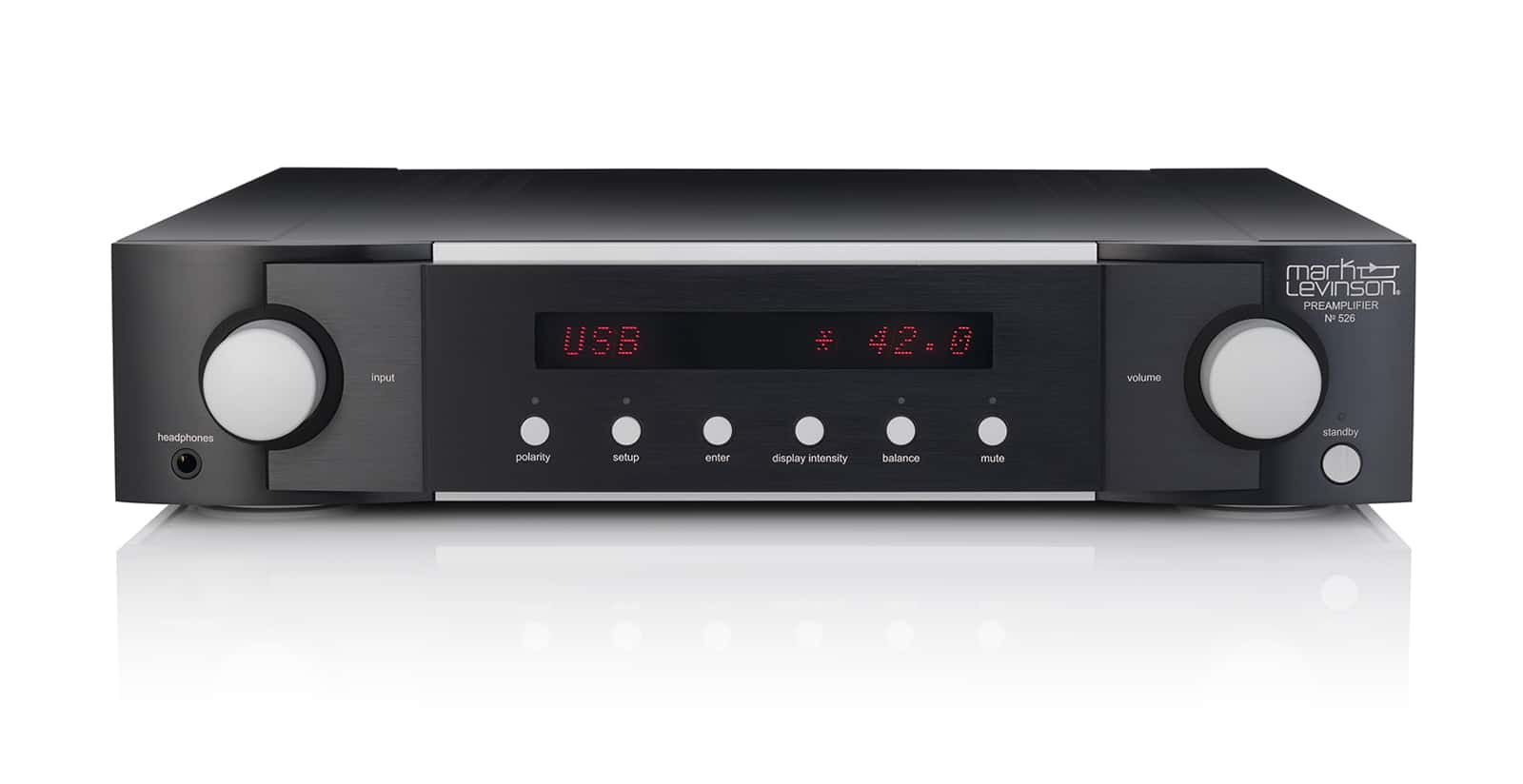 The Mark-Levinson № 526 is a 12-input dual-monaural design. Designed and engineered at HARMAN's Engineering Centre of Excellence in Shelton, CT, USA, the Mark Levinson № 526 offers a discrete, balanced R-2R ladder volume control plus a choice of two balanced and three single-ended analogue audio inputs, stereo phono inputs and six digital inputs, supported by the Mark Levinson Precision Link DAC and up to 32bit/192kHz from PCM and double-speed DSD.
Its proprietary Precision Link DAC incorporates an ESS Sabre32 Reference converter supporting six digital audio inputs including asynchronous USB, AES/EBU balanced, TOSLINK optical and coaxial unbalanced. For listeners whose libraries contain older or lower resolution content, the № 526 incorporates HARMAN Clari-Fi music restoration technology which, says the company, rebuilds musicality and detail lost in the compression process.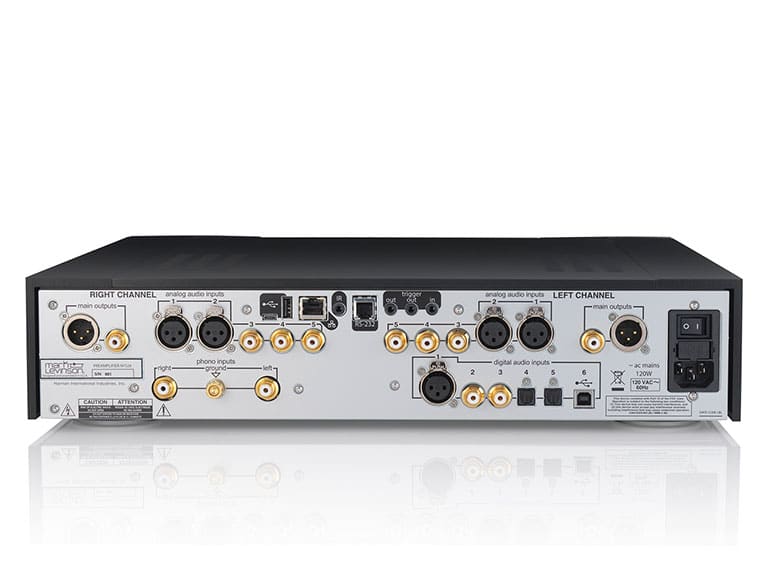 In addition, the № 526 is equipped with a Pure Phono stage, which operates in class-A throughout, offering a fixed-gain MM section with five capacitive cartridge-loading settings and an MC section with three gain settings and ten resistive cartridge-loading settings. An infrasonic filter compensates for rumble and warping.
The preamplifier delivers its signal to balanced (XLR) and single-ended (RCA) stereo outputs, as well as a 6.3mm Main Drive Headphone output integrated with the front panel metalwork – a first for Mark Levinson.
The Main Drive Headphone amplifier circuit drives up to 32 Ohm headphones in class-A by employing the main output circuit rather than a secondary signal path.
The unit is built with a 6000-series aluminium housing in black with silver trim. It can be controlled from the front panel, from the remote control supplied and via a range of system integration connections. Price is £15,000 each.
For more information, contact 01423 358846 or www.karma-av.co.uk