The Article
Magnific Acoustics M521 speakers: A New Tradition
2nd April 2016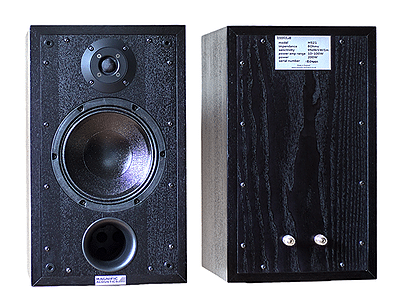 Taking cues from the past with modern twists of its own, Magnific Acoustics has released its first speaker product. Paul Rigby reviews the M521
I first saw this pair of speakers at the last National Audio Show in Whittebury and was struck by how, well, ordinary they looked. These days, it seems that every speaker design out there has to appear with a wham!, bam! approach to design. Something novel, new, odd, weird and strange.
Not the M521. In fact, if anything, this pair of speakers allied itself more towards the likes of Spendor and Harbeth in the fact that it utilises a silk dome tweeter with a lightweight paper-based cone mid-bass driver. There is something traditional, steady and solid about them.
Described as a 'medium-sized' speaker, the M521 is a bit of a beast. It's a stand-mount, sure, but it's still a fair size which promises much.
According to company spokeswoman, Natalia Guzakova, "The speaker runs at 95db to enable it to run with any type of amplifier. Valve amps work really well with our speakers."
Not everything is traditional, however. There is something going on inside the cabinet in terms of innovative technology called Acoustic Registration but the company refuses to talk about it, except to say that, "It's something special that nobody else uses." and seems to have something to do with an internally-mounted perforated baffle. It also has something to do with the fact that the circular bass port is mounted on the front.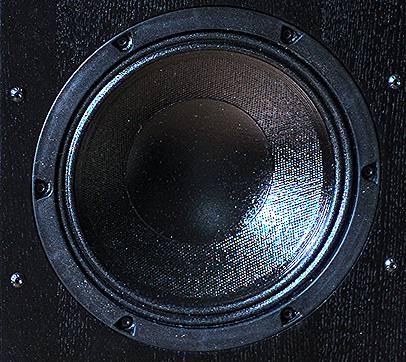 The rear of the speaker features a pair of gold-played binding posts while the speakers weigh in at 12.5kg each and span 480 x 280 x 300mm each. The cabinet is covered with real wood veneer and quaity inner cables have been sourced from The Missing Link.
SOUND QUALITY
Playing the new half-speed Queen pressing, A Night At The Opera, expertly remastered by Bob Ludwig, it's apparent that the original mastering was subject to some heavy duty compression and so is not as open as, let's say, some jazz quartets I've heard of late. The Queen track is all about mass, energy and force and the compression acts as a sort of glue to that presentation.
The first report to make of the M521 is their innate sensitivity. When playing music through my reference ESL-63s, I had to wind my pre-amp up to around 82 to 'go loud'. To hit the same level of gain with the M521s, the pre-amp was fixed at a mere 64. Quite a difference.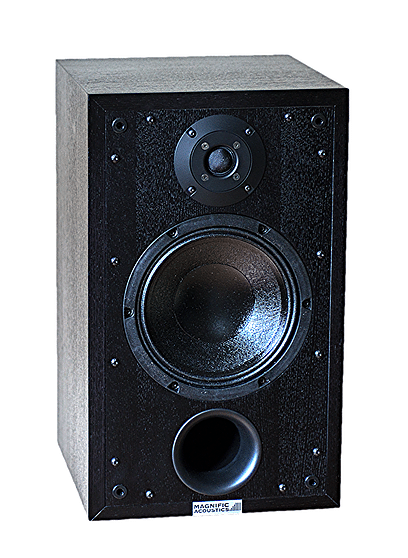 In sonic terms, I found the M521s immediately impressive. What struck me most was the amount of air and space that they placed in between each instrument which enhanced the separation between them, allowing the ear to better recognise even previously hard to hear sounds. Two examples include the insistent but underlying electric guitar beat under the verse and, especially as the song progressed, the bass guitar, which was able to provide a more insistent role in the song.
In general terms, notes were also opened up which gave new impetus to the treble. Cymbal work on this track is known to be rather subdued but, what there was, was coaxed from its hiding place by the M521s to occupy this wide soundstage. In turn, that soundstage exhibted a rock solid stereo image.
The lower frequencies were doubly impressive. Firstly, although deep, deep bass does not have a major presence on this design (don't forget, these are standmounters), there was more than enough bass to provide a musical foundation to any high energy track while the bass itself was nicely integrated within the overall mix. It was never bloomy or smeary and play was always focused.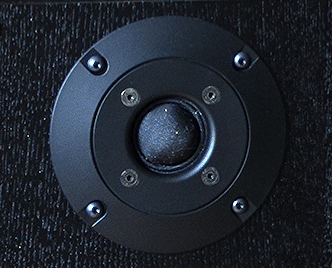 Turning to the soundtrack orchestrations of composer, conductor and arranger Gianni Ferrio and El Varon Rebuscante, this folkish orchestral piece needs a speaker that can provide a lively, focused performance and the M521 speakers certainly offered that. With the delicate wind instruments and non-offensive guitar strumming along with breezy accordion interludes, this track could easily be the source of confusion for some speakers but the M521a proved that it could hop from one instrument to another, giving each its full attention. The track itself is prone to some measure of brightness during crescendos but the M521s kept this irritant to a bare minimum. Highlights included how the speakers handled the delicate secondary percussion such as wooden blocks that were sharp in detail and provided tiny elements of reverb to give that minor instrument a mini-starring role during its brief appearance.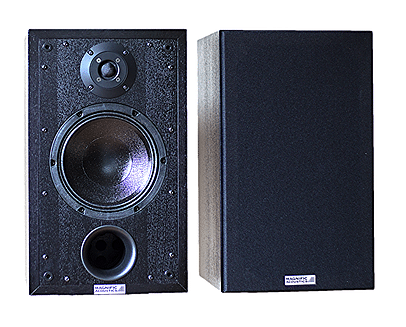 I ended with Eydie Gorme and a slice of bossna nova on the album, Cuatro Vidas, with El Trio Los Panchos. This track consists of a female voice, male harmonic backing, Spanish guitars and congas. Gorme's delivery impressed me. Her articulation was pin sharp in terms of how she phrased each word. There was no slurring here. Gorme expressed every word as if she really meant it which increased the emotional quotient. While I have heard more fine detail from electrostatic speakers during Spanish guitar string picking and strumming, the M521s made a fine fist of it. At no time did these speakers allow the music to become muddy or lose concentration. Far be it, the M521s were always assertive in terms of emphasis: music was honed and precise.
CONCLUSION
I was impressed with the M521s. Impressed with the open and spacious nature of the overall presentation, that they managed to extract detail from the mix without any of the usual compromises and that they were precise without ever being clinical. The M521s offered energy and musicality during rock but were equally at home in orchestral and jazz works, providing space for delicacy and fragility and nuance to enhance any piece of music.
---
MAGNIFIC ACOUSTICS M521 SPEAKERS
Price: £2,500
Website: www.magnific-acoustics.co.uk
Tel: 01509 238292
---
GOOD: roomy and expansive midrange, focused yet broad soundstage, rhythmic lower frequencies.
BAD: nothing
RATING: 8