The Article
Machiavelli Mk.II Pair From Gold Note
29th March 2019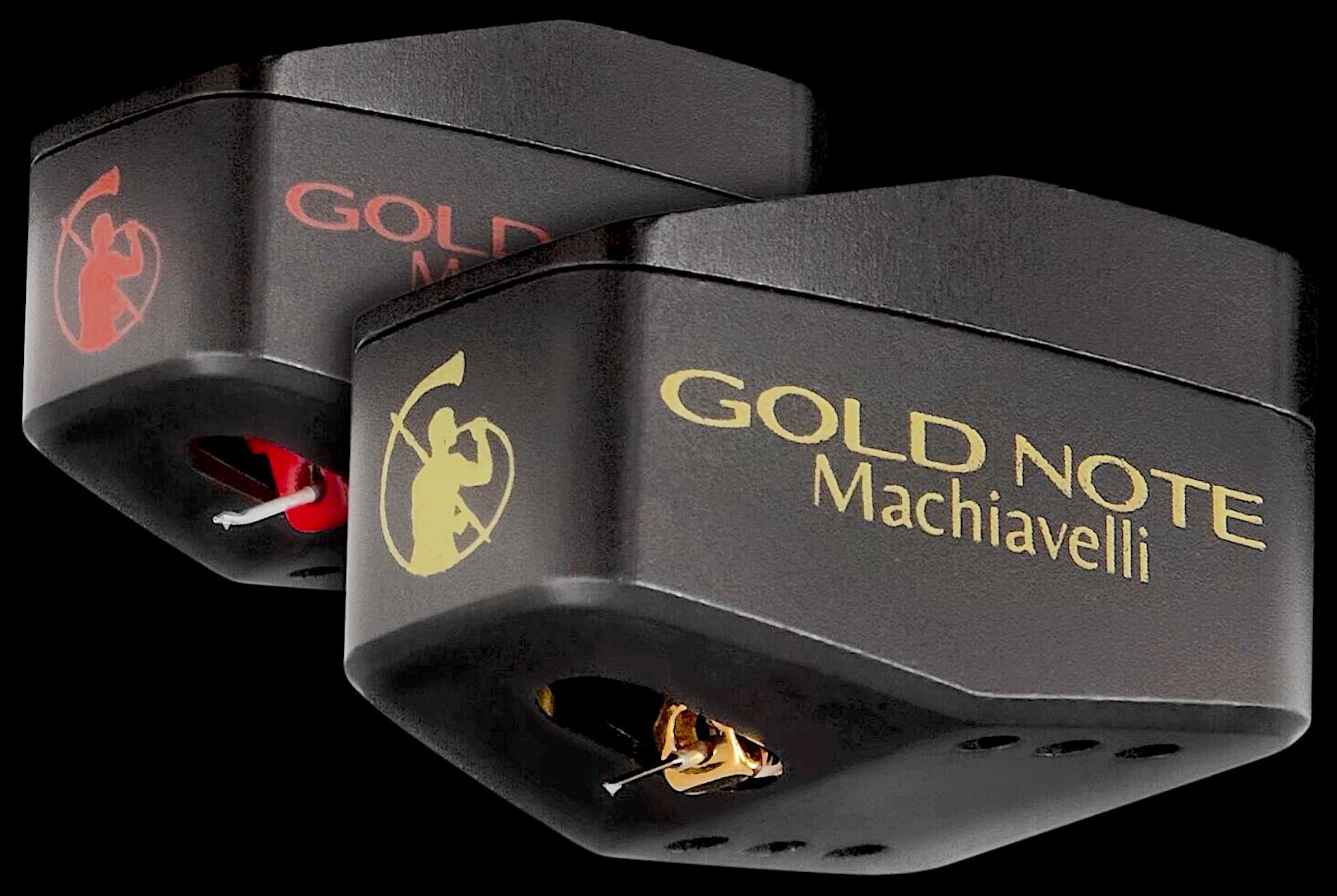 The new Machiavelli moving coil cartridges feature an "extra rigid cantilever" while the thin and long gold-plated pin connectors are designed to connect "perfectly with arm cinches", reducing energy dispersion and improving grounding
During construction, the diamond tip is mechanically inserted and blocked into a cantilever that is handled by a special pipe to increase the structure rigidity.
"The cantilever suspension takes advantage of an elastic and non-deformable harmonic steel spring," said the company, "rigidly blocked to eliminate vibrations thus enhancing the tracking capability."
MACHIAVELLI GOLD MKII
This design features a Boron cantilever, 30 Ohm impedance and 0.4mV output level with a tracking weight range of 1.8 to 2.1g.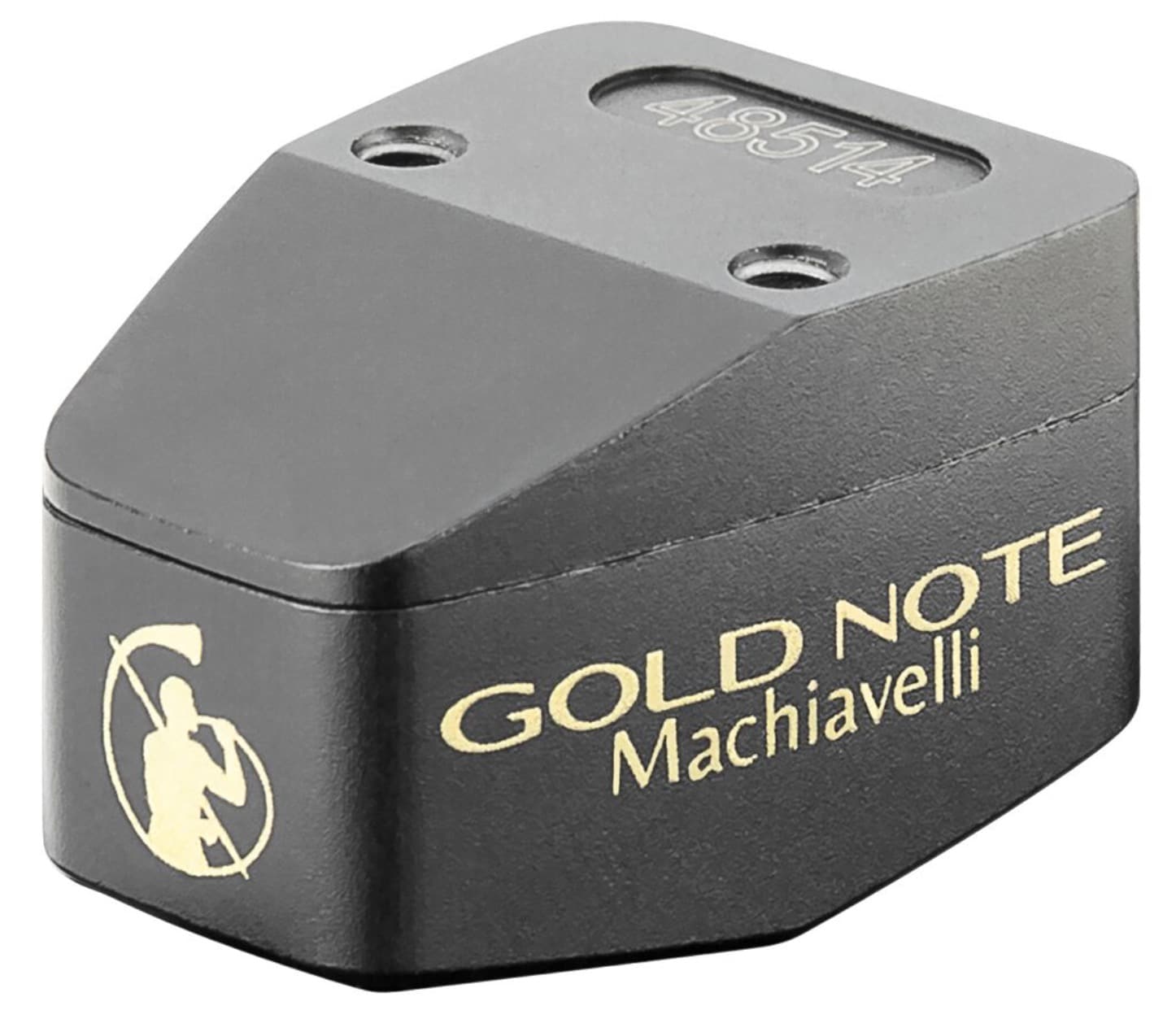 The coil wire is made from copper, the magnet from Samarium-Cobalt while the whole thing weighs in at 10g. Price is £2,750 (approx.).
MACHIAVELLI RED MKII
This design includes an aluminium cantilever, 40 Ohm impedance and 0.5mV output but…
…the same 1.8 to 2.1g tracking weight range, wiring, magnet types and weight of 10g. Price is £1,445.
To learn more, click www.goldnote.it
[Don't forget to check out my Facebook Group, The Audiophile Man: Hi-Fi & Music here: www.facebook.com/groups/theaudiophileman for exclusive postings, exclusive editorial and more!]