The Article
McIntosh MA5300: integrated amplifier, small and powerful
17th October 2017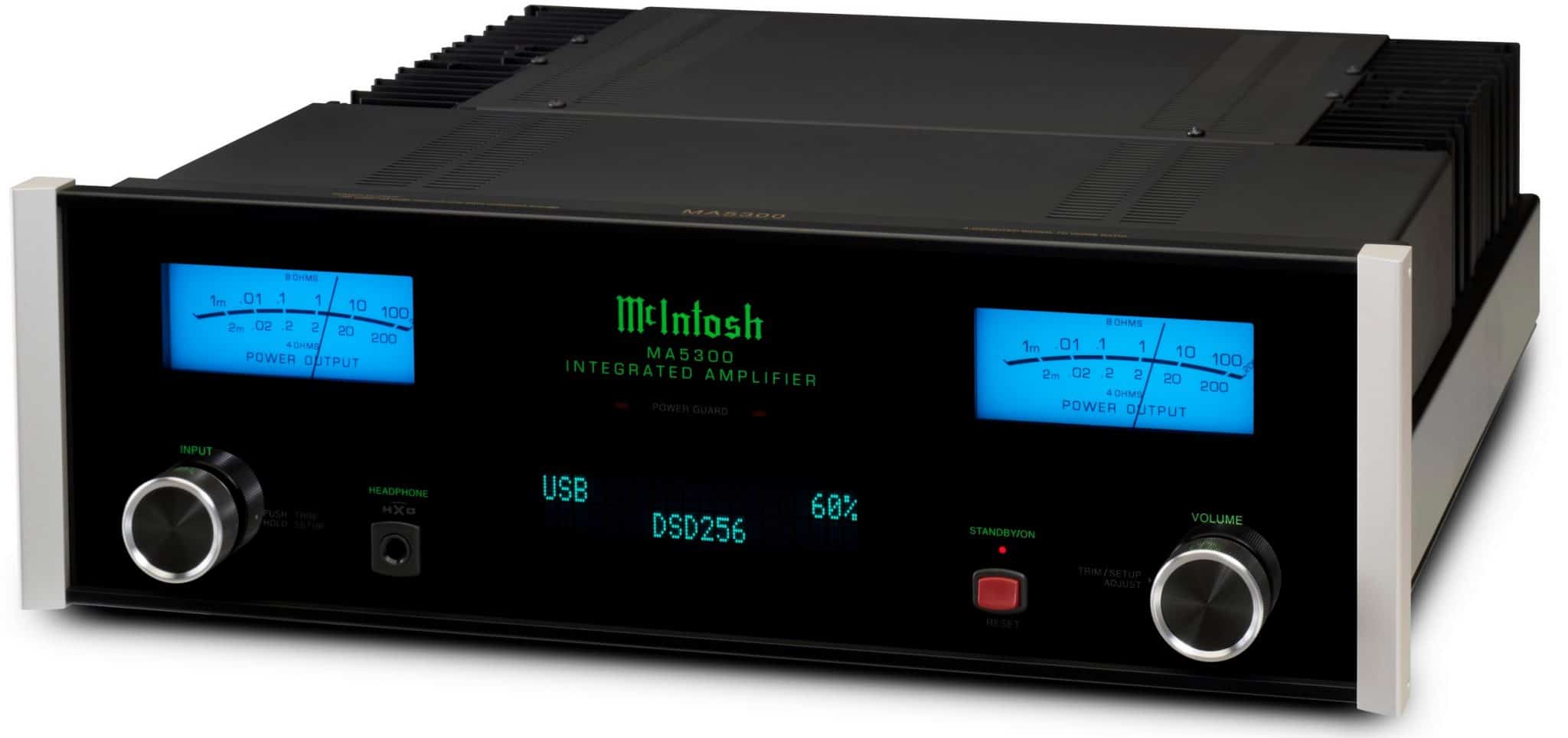 McIntosh's smallest and most powerful solid-state design (100W), offers six analogue inputs (four unbalanced, one balanced and one Moving Magnet) and six digital inputs (two each for coaxial and optical), one USB and one proprietary MCT for use with McIntosh MCT series SACD/CD transports)
Its digital inputs are housed within the replaceable DA1 Digital Audio Module which can be upgraded with future modules as new digital audio technologies are developed. The DA1 comes with an 8-channel, 32bit DAC used in Quad Balanced mode and supports high-resolution audio including DSD256 and DXD 384kHz. All inputs can be given user-friendly names to simplify system control and configuration.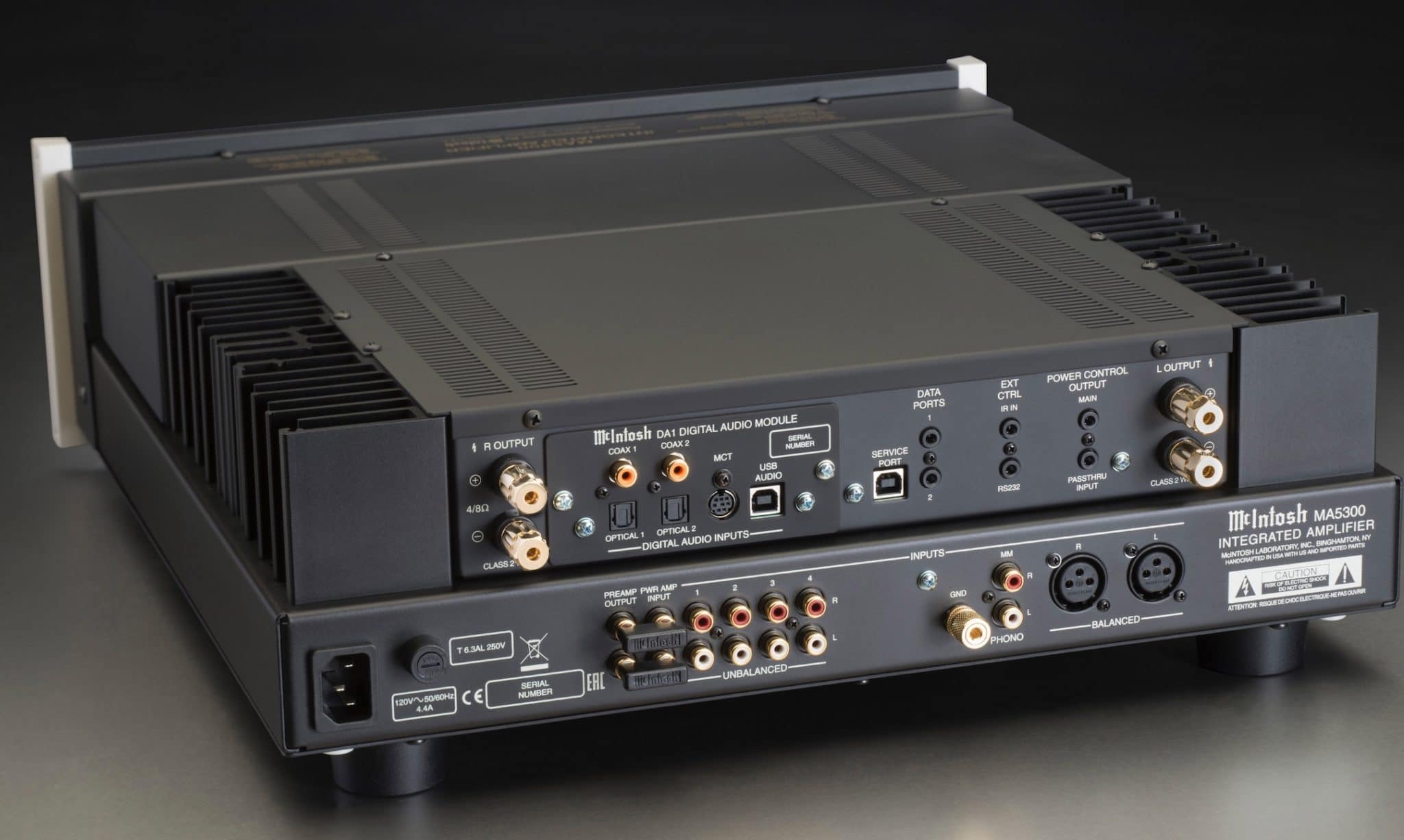 McIntosh Monogrammed Heatsinks add a certain je ne sais quoi to the design, a touch of industrial pizazz, shall we say, which are connected to high-current output transistors that eliminate warm-up time, so the MA5300 operates at full sonic capacity from switch-on. For those of you who just have to listen to Celine Dion right away. Bass and treble tone controls offer personal fine tuning and a retro feel.

Further utilised McIntosh technologies include: Power Guard, Sentry Monitor, Home Theater PassThru and High Drive headphone amplifier with Headphone Crossfeed Director (HXD). Gold-plated speaker binding posts are also included.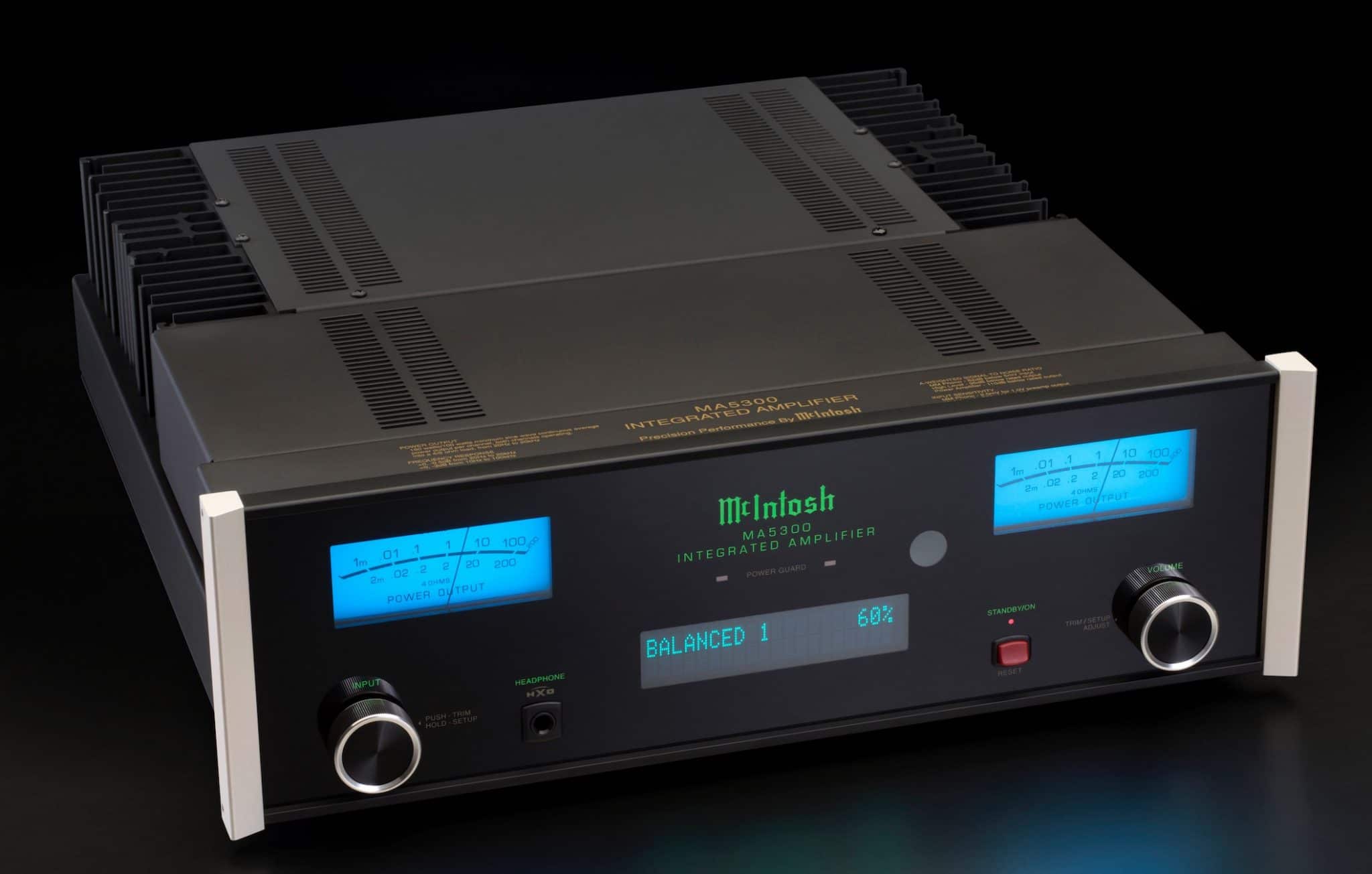 As usual, there's blue watt-meters and black glass front panels plus illuminated logos all over the place.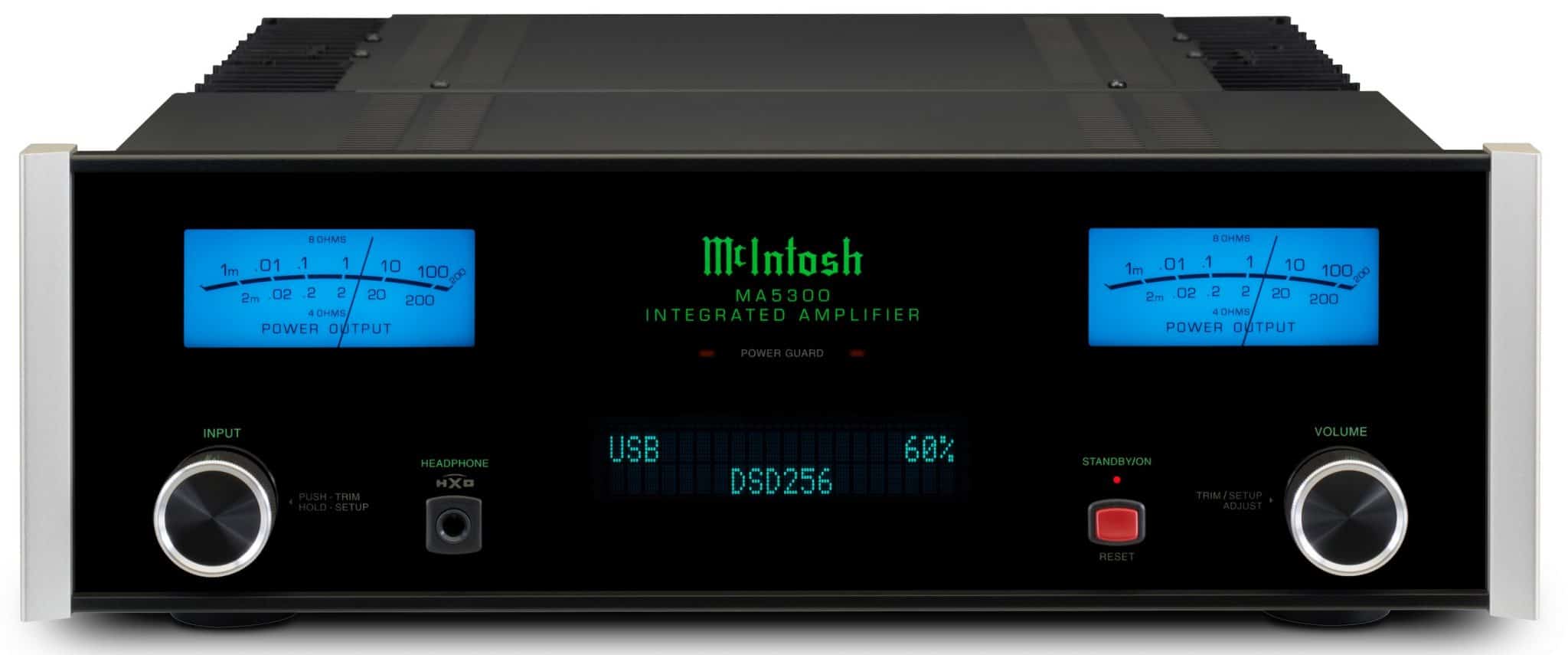 Price is £6,750, expect a November shipping date.
To learn more, call 01202 911886 or click www.jordanacoustics.co.uk