The Article
McIntosh MA252: hybrid integrated amplifier
10th November 2017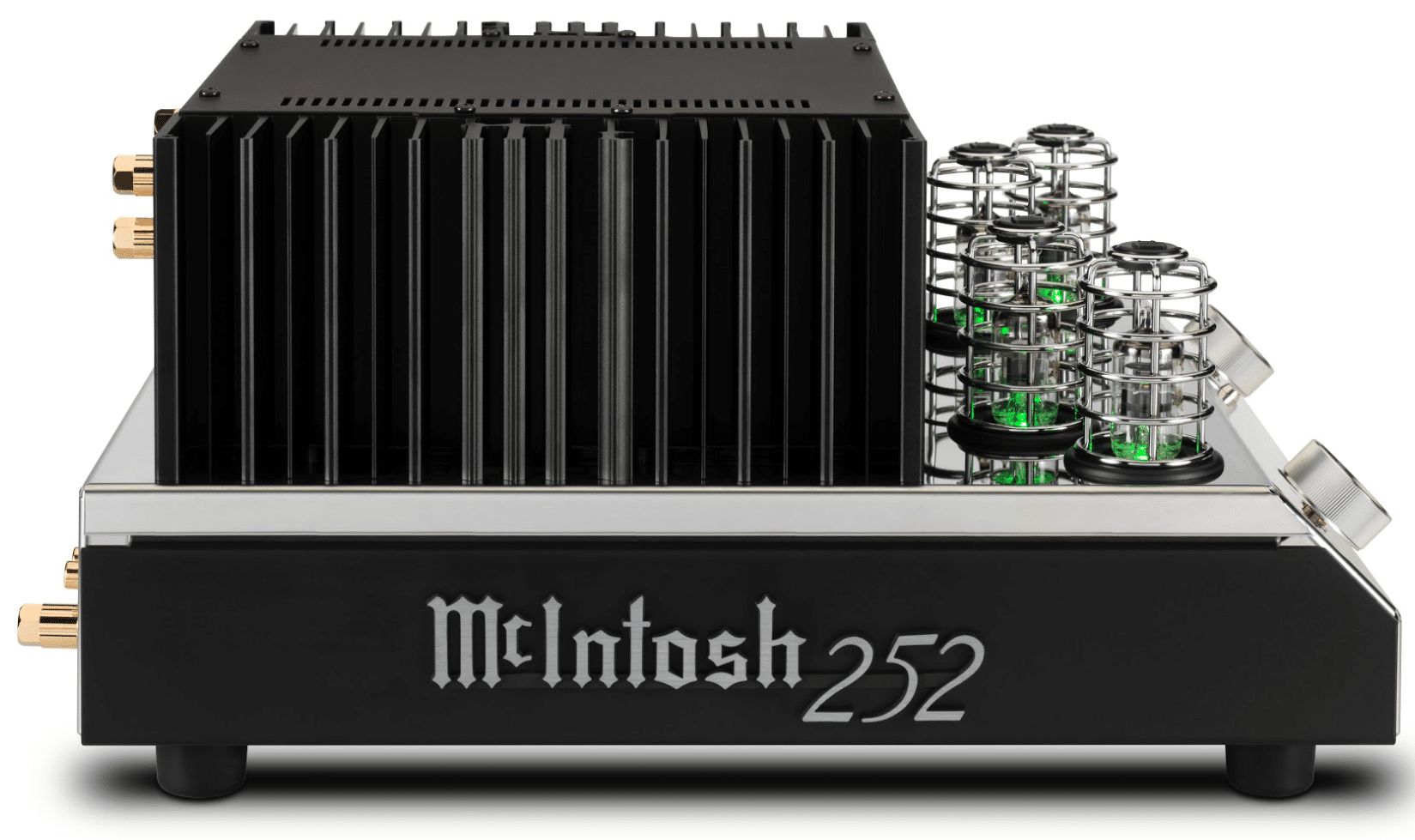 McIntosh has launched the MA252, its first ever hybrid integrated amplifier. The MA252's preamplifier stage uses two 12AX7a and two 12AT7 valves.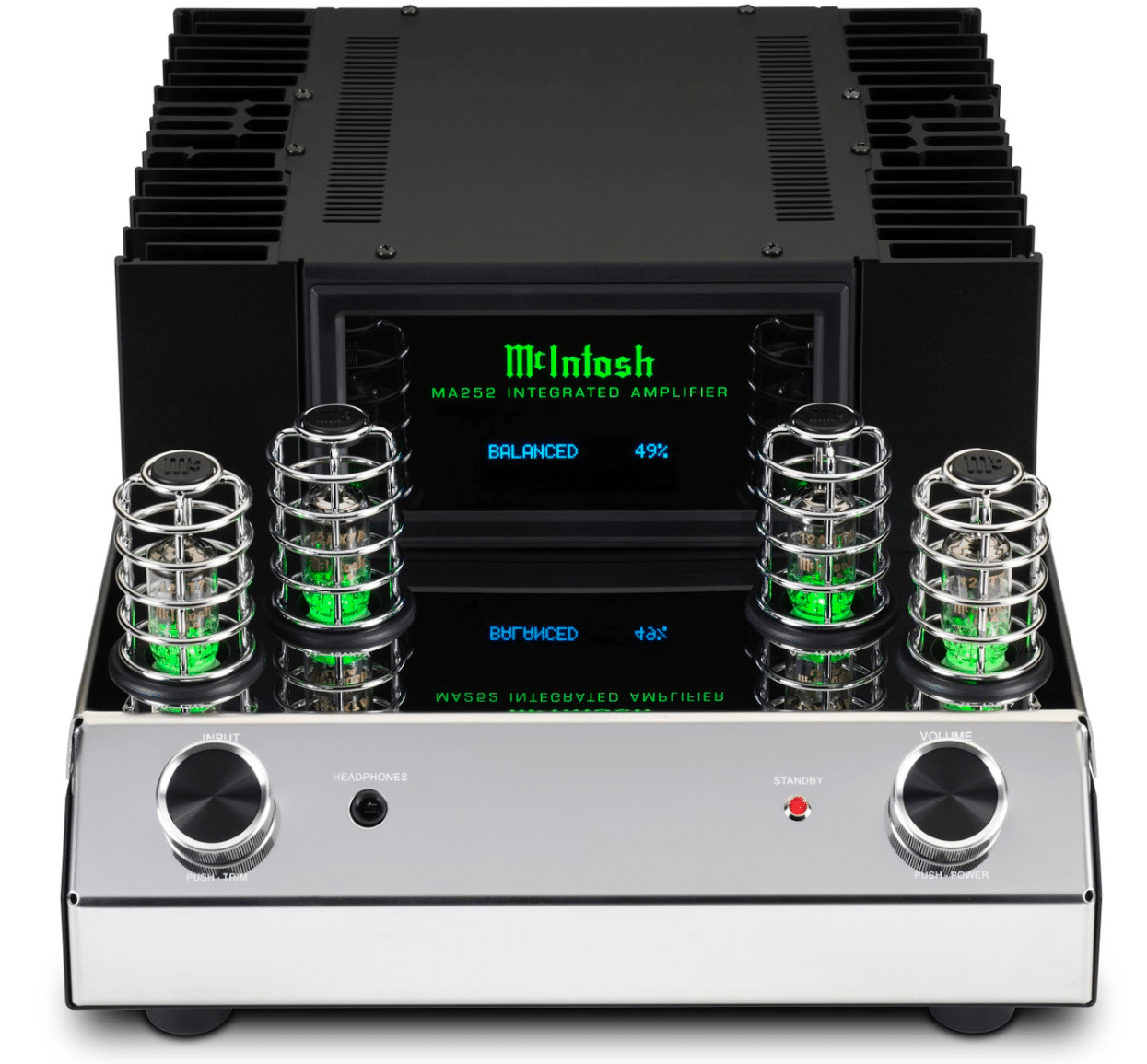 The amplifier's output stage is a direct-coupled solid-state amplifier that delivers 100W plus two unbalanced, one balanced and one Moving Magnet phono input: all four inputs can be named. The amplifier also includes bass and treble tone controls (sigh). A full-range subwoofer output is also included for use with a powered sub.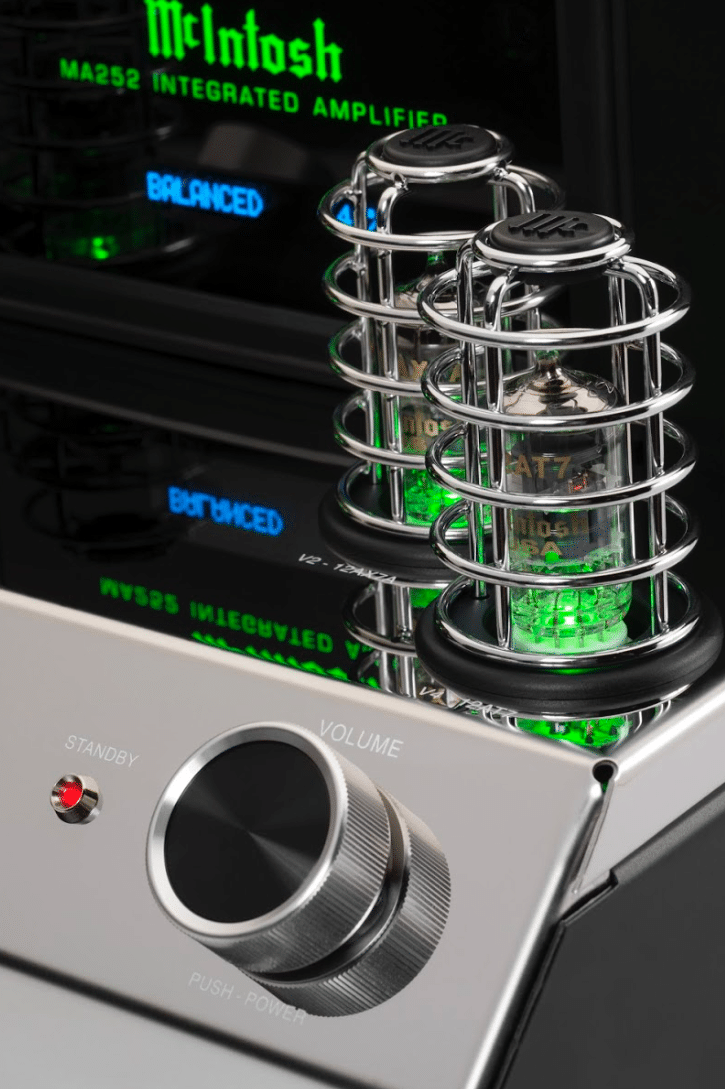 The MA252 features McIntosh Monogrammed Heatsinks connected to high-current output transistors. According to the company, "The transistors eliminate typical amplifier warm-up times so that the MA252 is in peak operating condition from switch-on." A control microprocessor is used for system operation.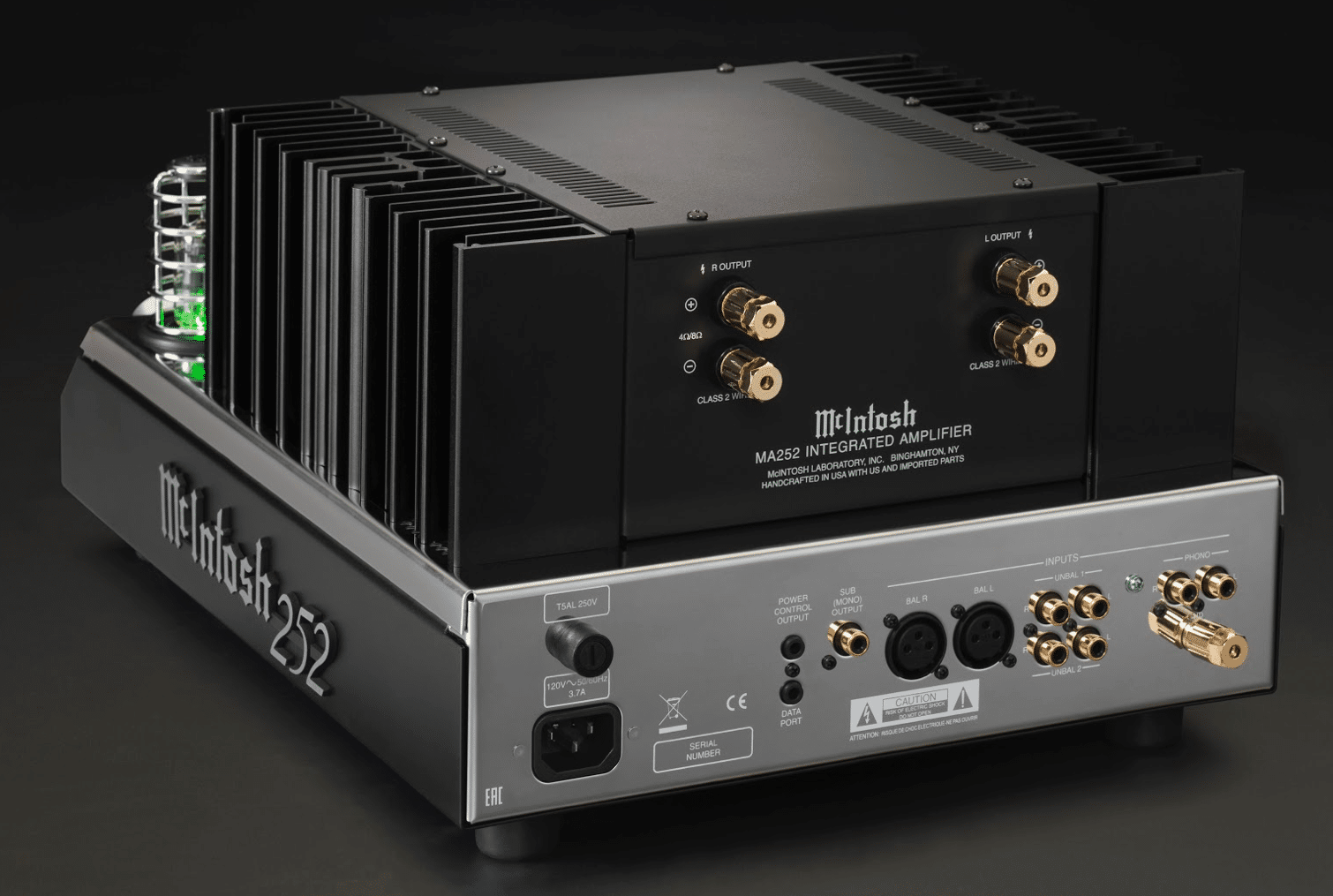 Thanks to its solid-state output, the MA252 is McIntosh's first product containing valves to include its patented Power Guard technology. Power Guard monitors the output signal for signs of overdriving and makes real-time micro adjustments to the input signal to prevent clipping that could potentially damage the speakers.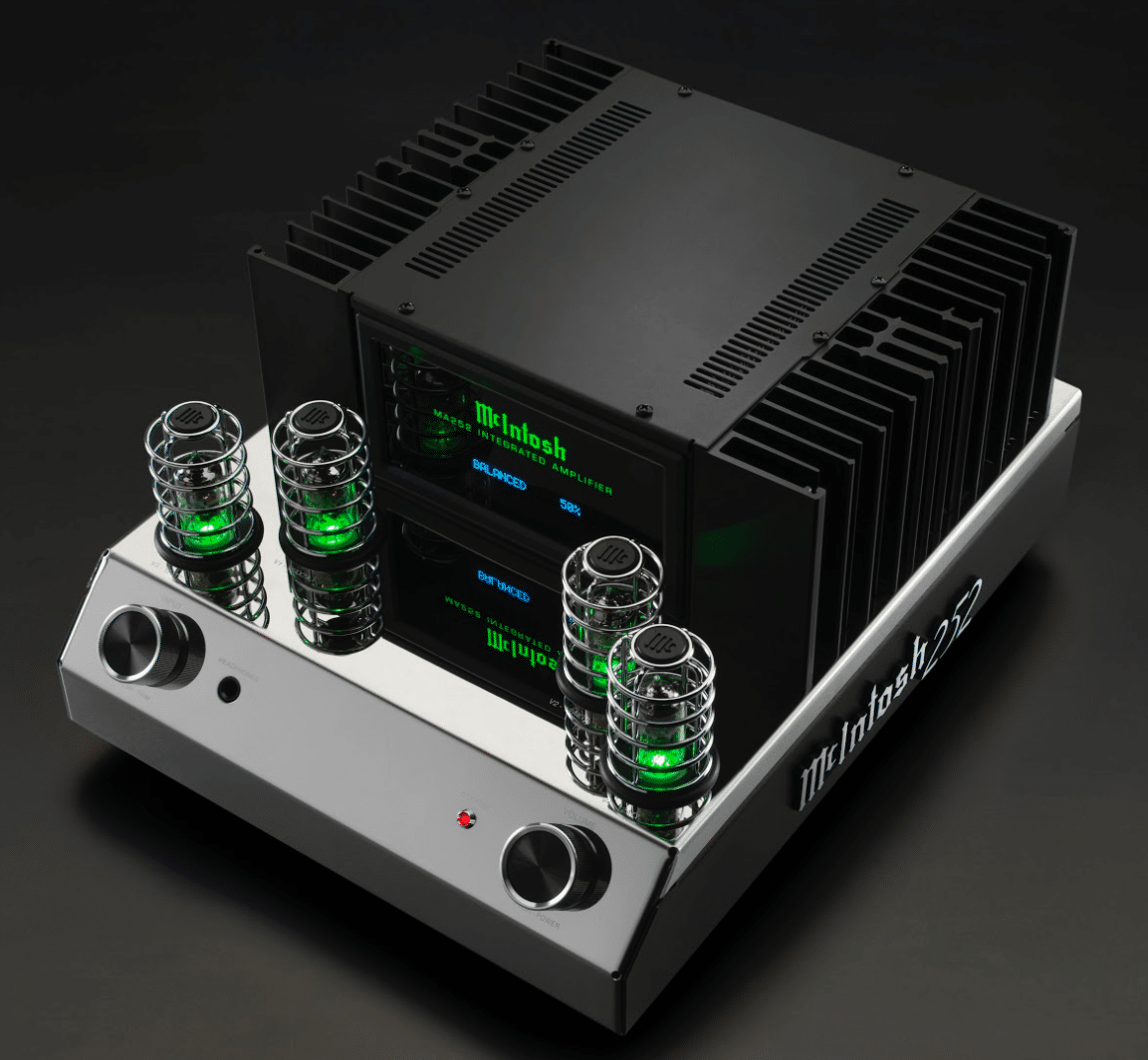 Other McIntosh technologies found in the MA252 include Sentry Monitor and the High Drive headphone amplifier. Input selection, bass, treble, tone bypass, balance and input offset levels can be adjusted using the front panel knobs or the included remote control. All settings and input selection will be shown on the OLED display.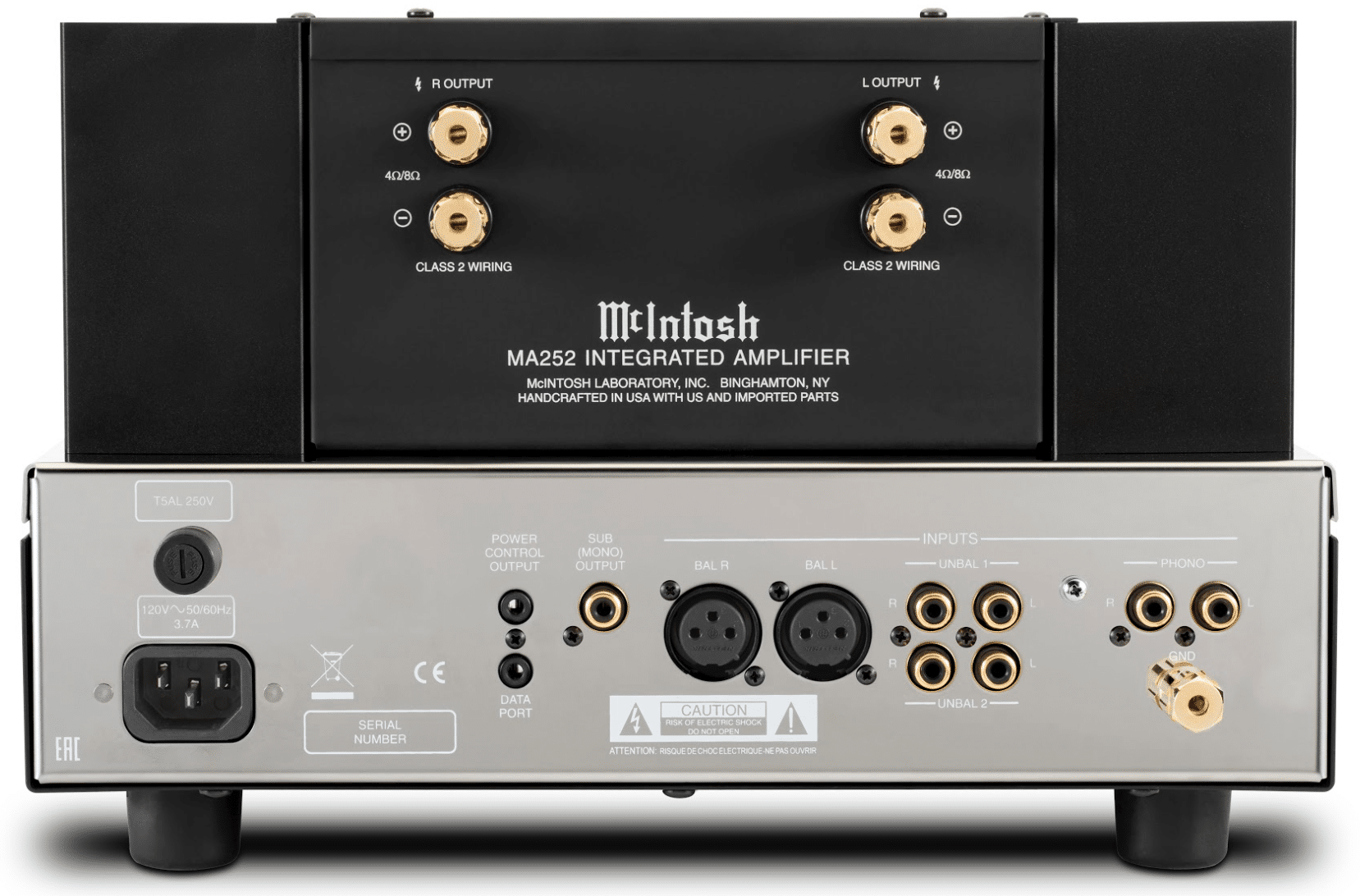 Look out for it this month (US) and December (UK). Price is £4,500.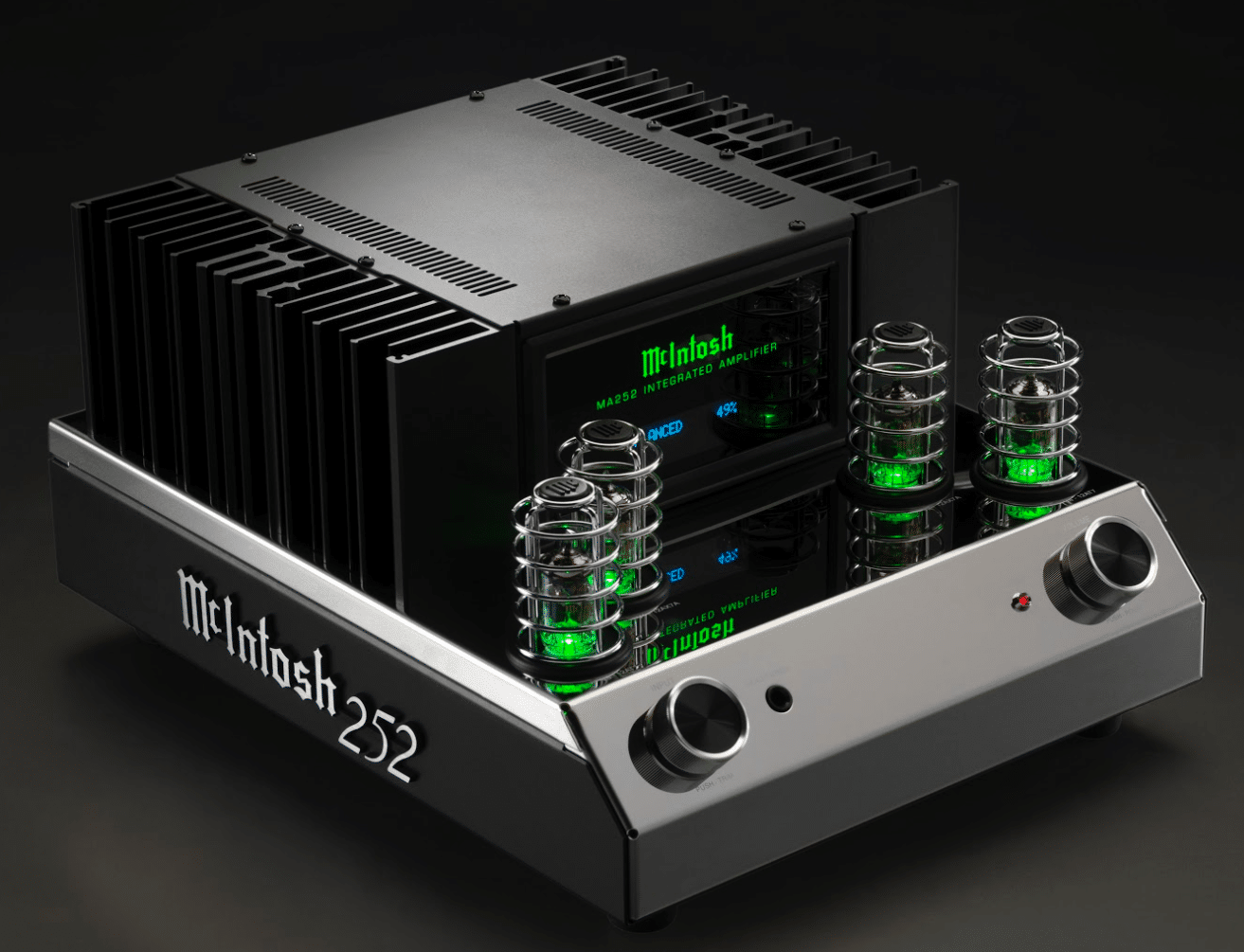 To learn more, call 01202 911886 or click www.jordanacoustics.co.uk