The Article
The Living Cube: Get Closer To Your Vinyl
29th May 2017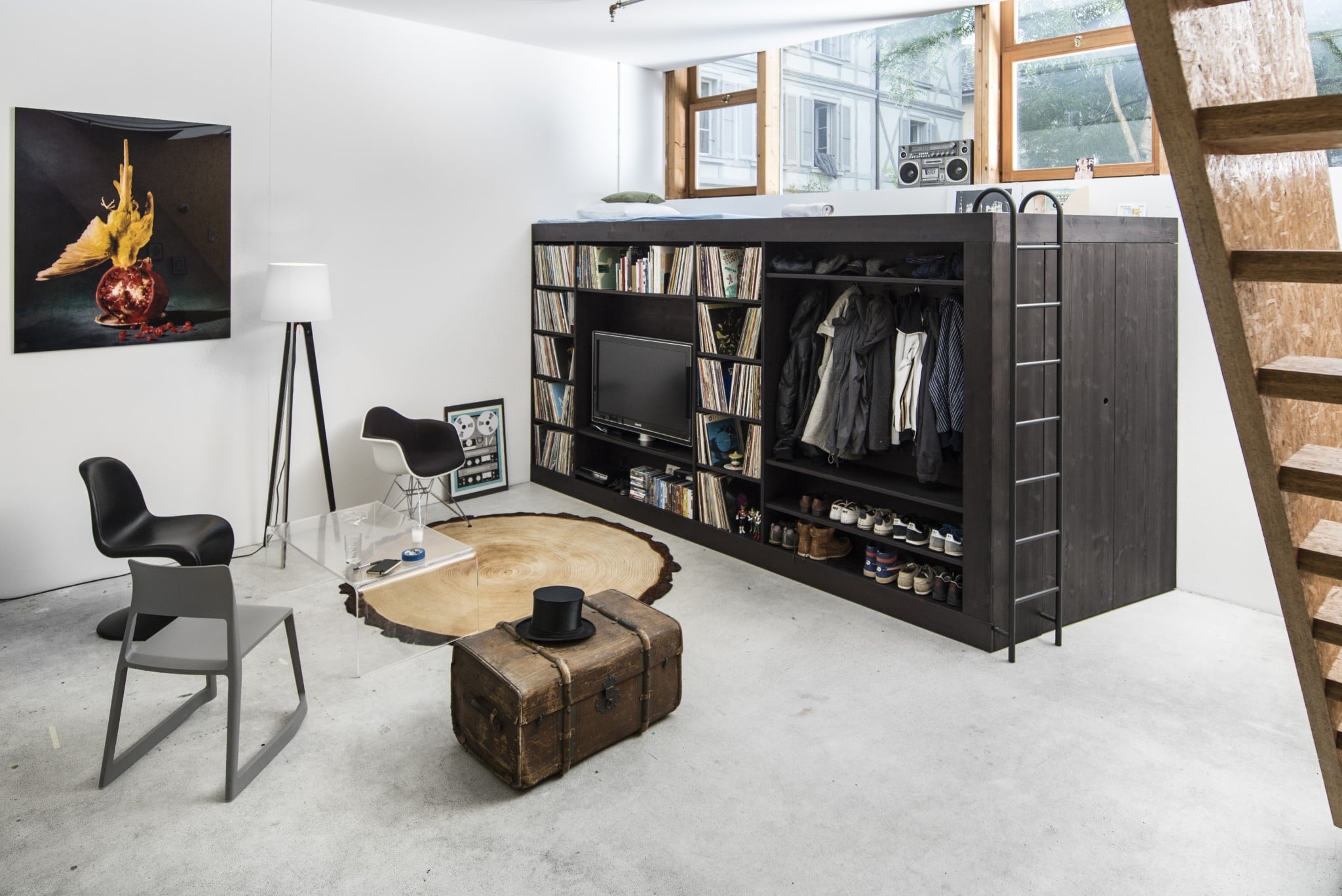 Swiss artist and designer Till Könneker moved into his new loft in Bern, he needed a space to store his record collection and hi-fi, coats and shoes, his TV and DVDs, books, seasonal boxes and other utility items, his bike and he wanted a second "bedroom" for guests. Instead of purchasing many different pieces of furniture (that would take up all the floor space in his apartment), he decided to design a more efficient all-­in-­one solution himself that would maximise the space. The end result was the first Living Cube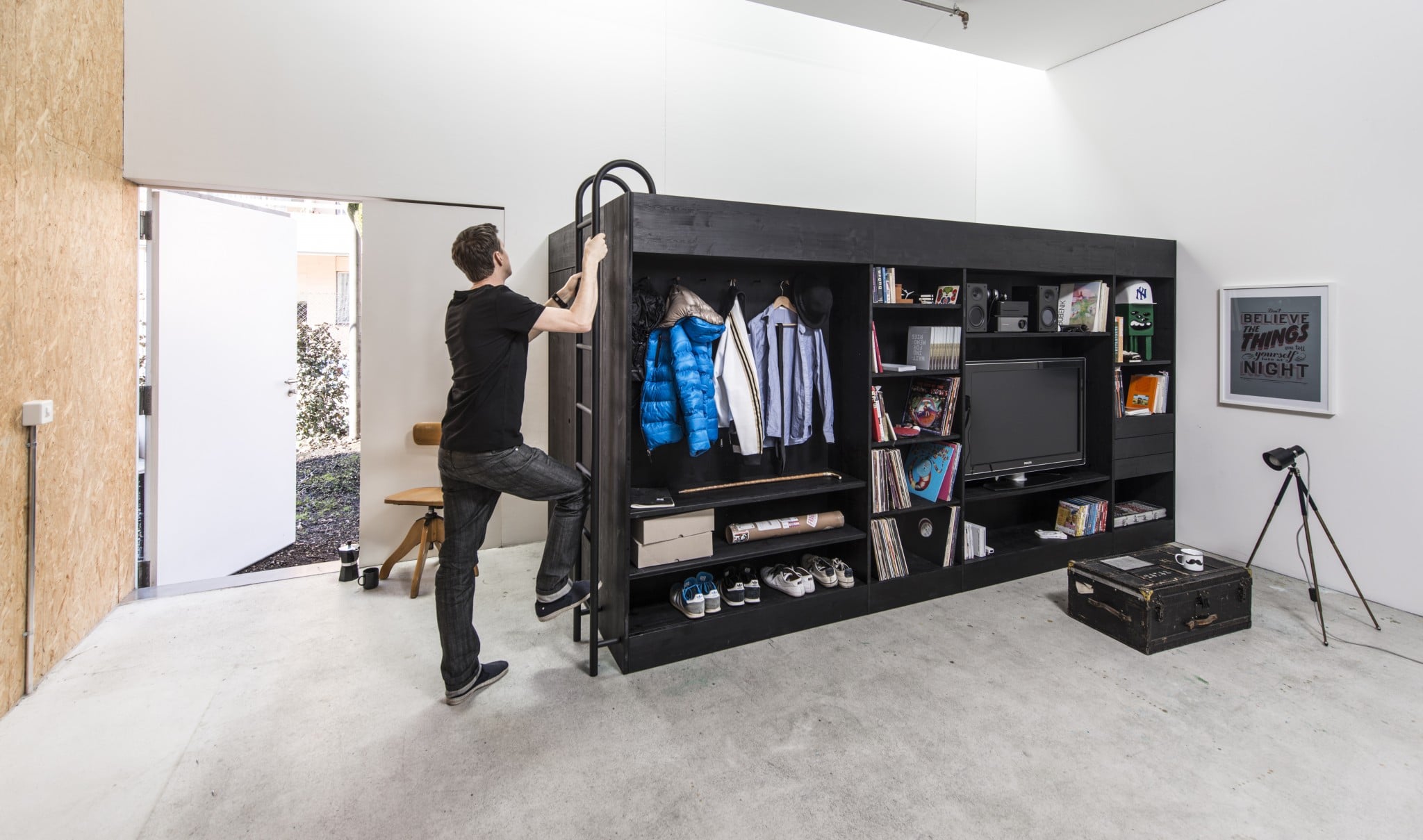 After his project was complete, he commissioned a friend to photograph the Cube for his personal art blog and shortly afterwards it was showing up in design blogs all over the world.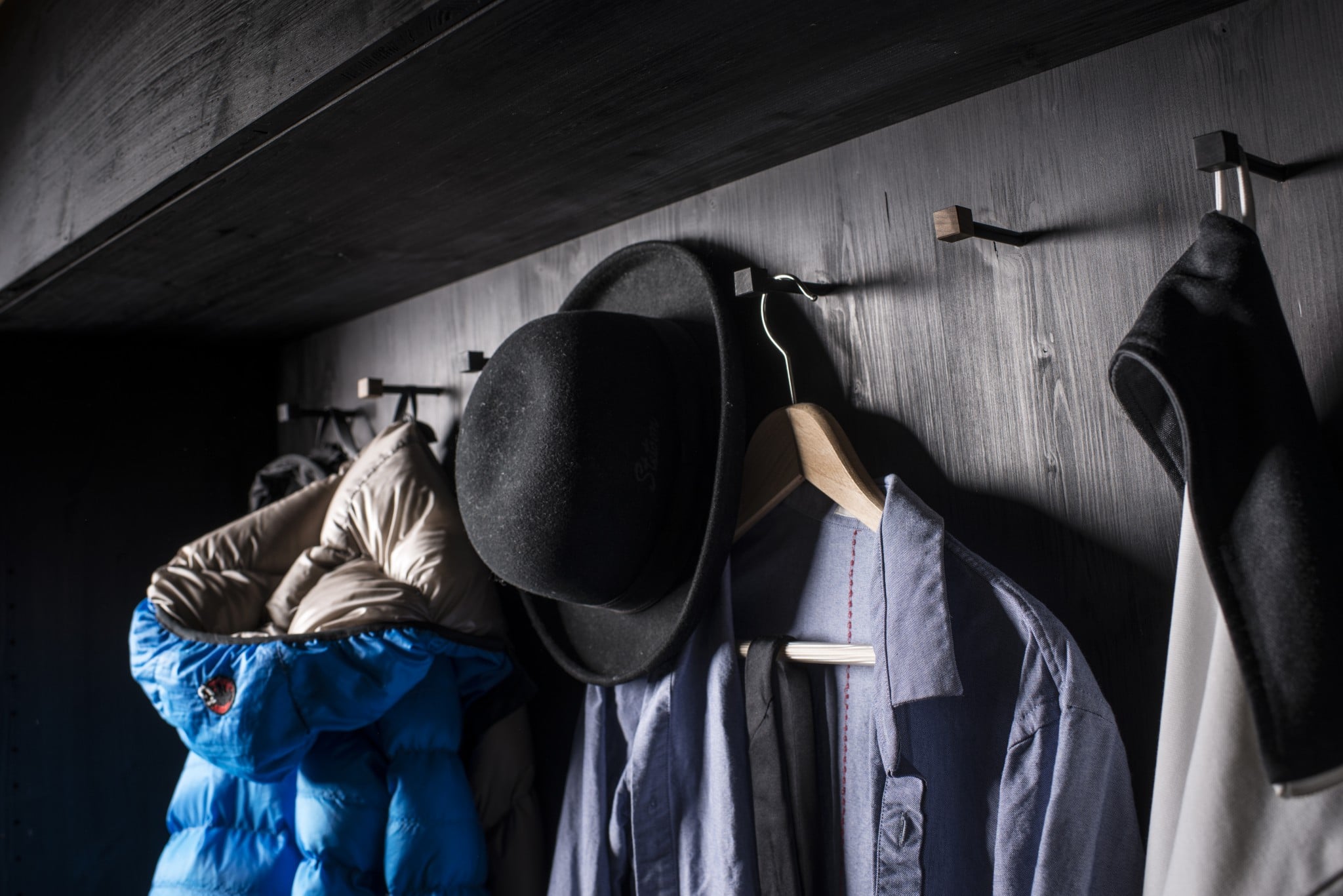 Living Cube Furniture Co­-Founder and CEO, Dana Loftus (who is also a photographer for the likes of Billboard and Rolling Stone et al), soon found it online and shortly thereafter flew to Switzerland to begin building a company around the project.
Living Cube currently features production models in four different sizes: Nano, Micro, Pod, and Urban, two heights (1.6m and 2m) and three colours (black, natural and white wash, with more colours coming soon).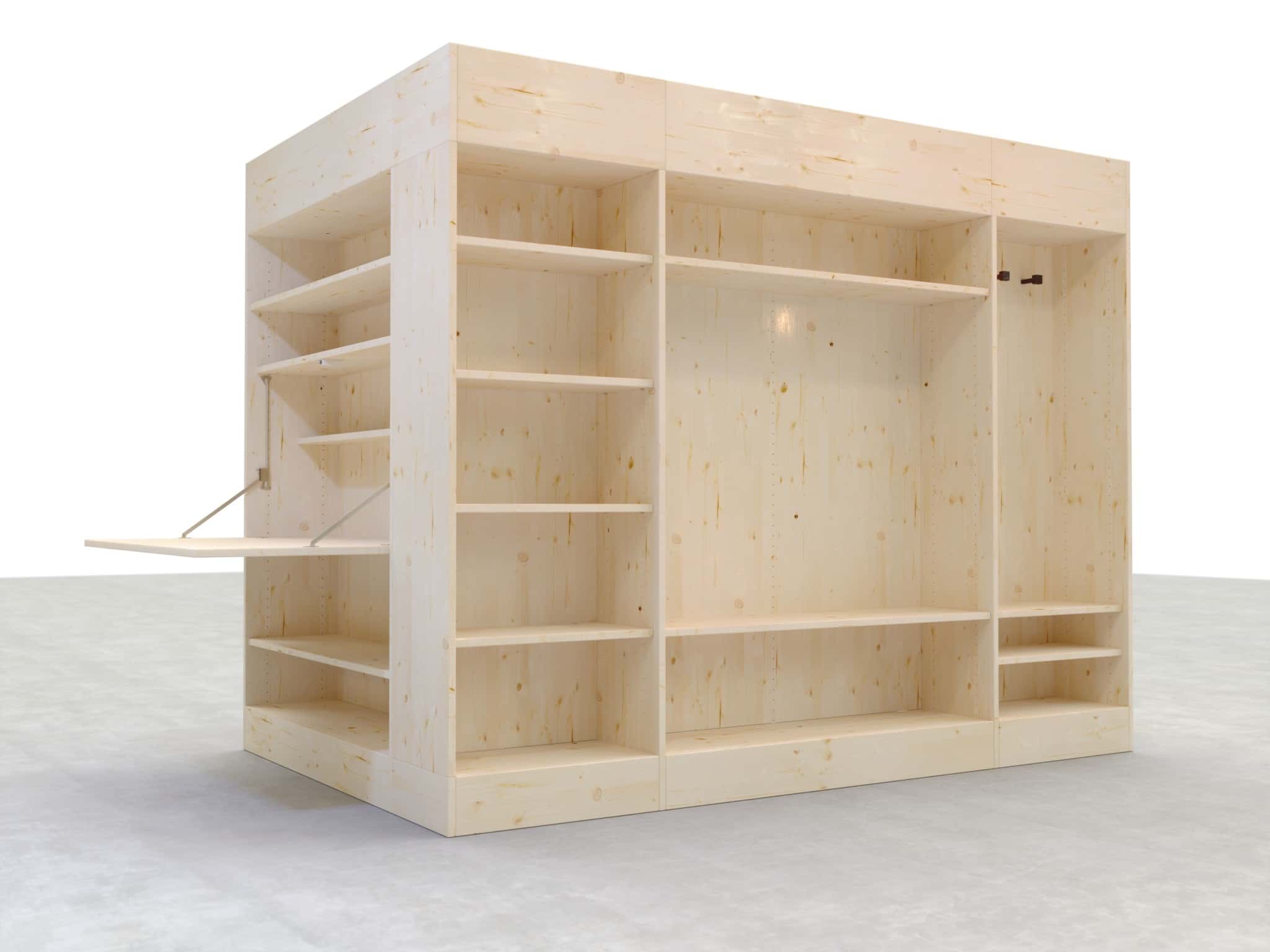 There's also a Living Wall system which offers all of the multifunctionality of Living Cubes, without a bed on top or a storage room inside.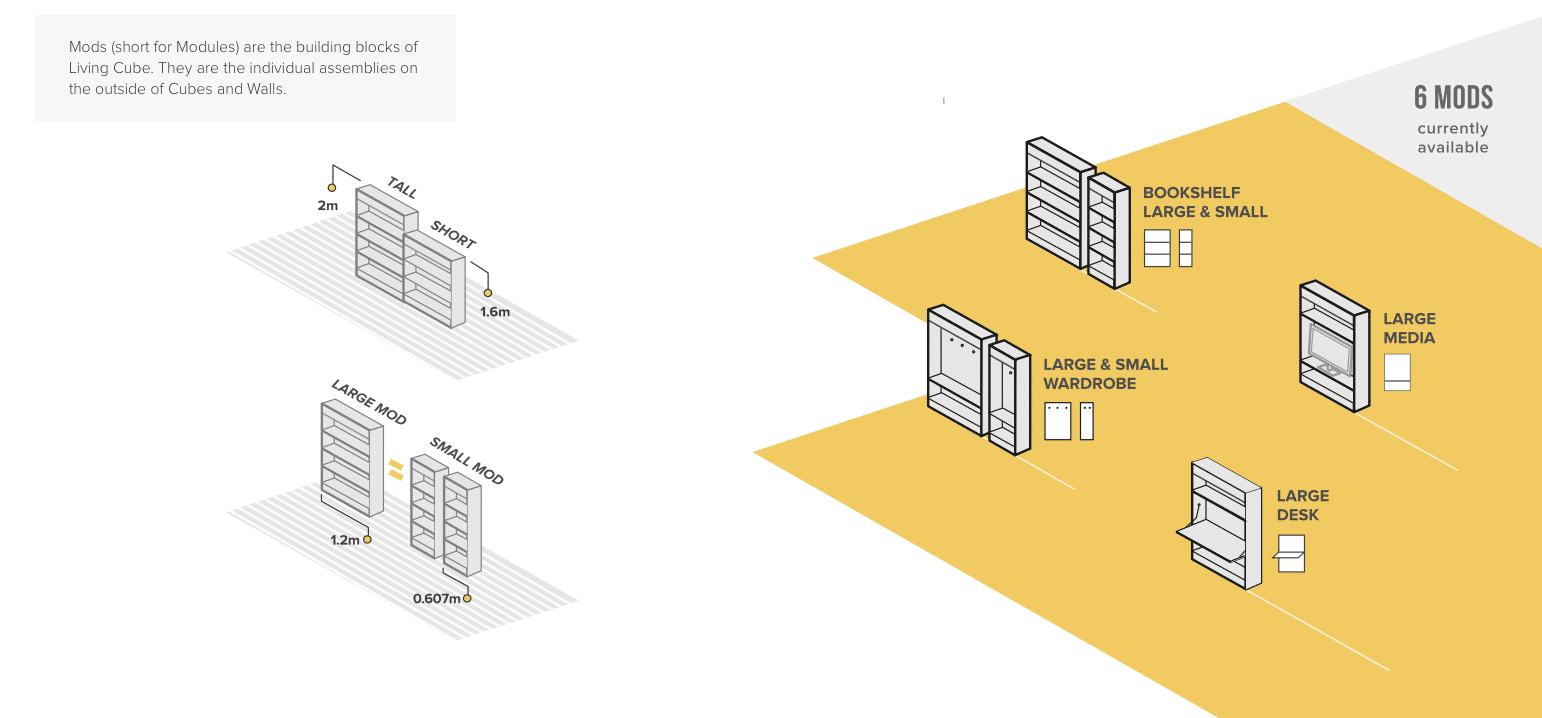 For an additional fee, all products can be redesigned with custom configurations (aka Freestyle) to suit.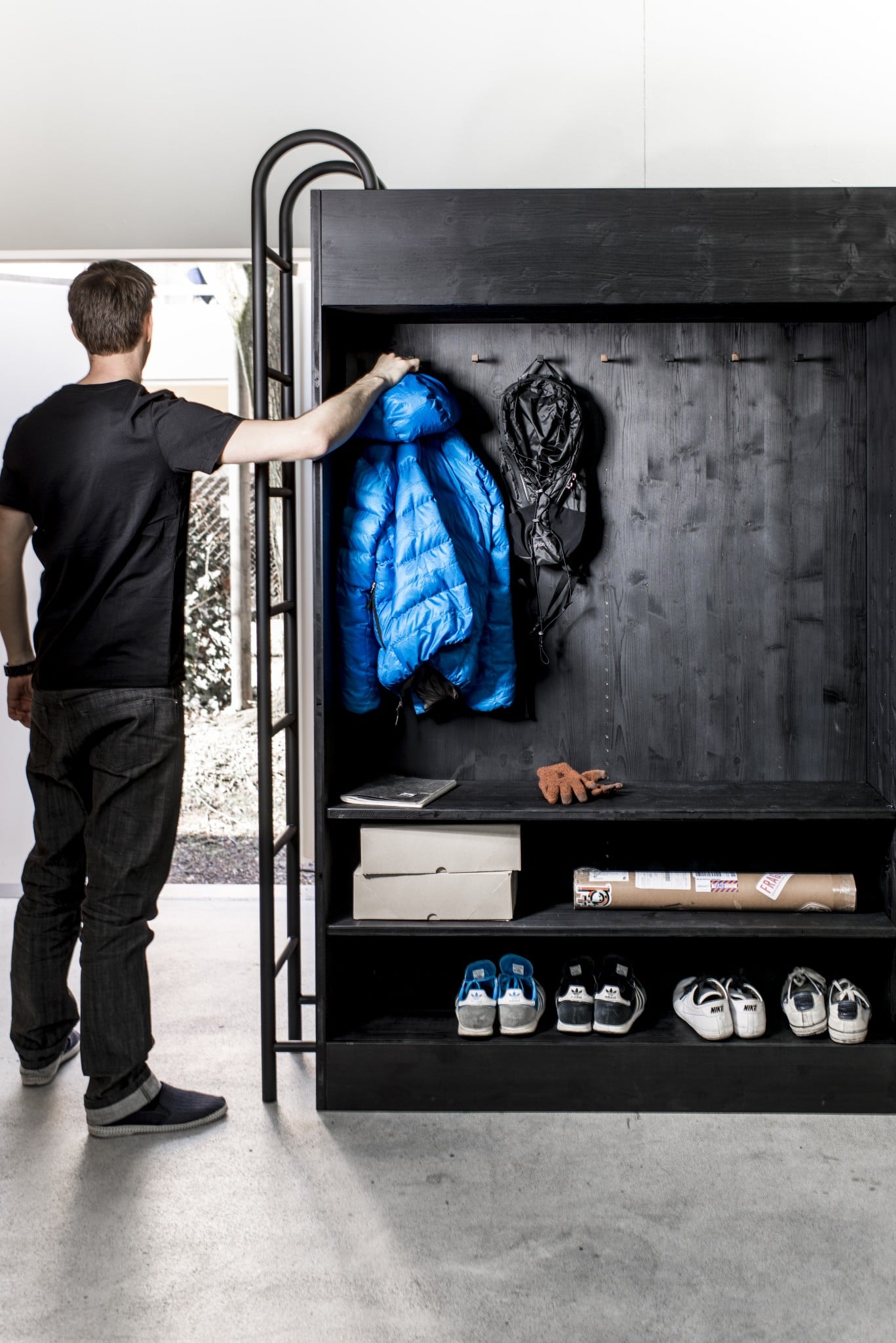 In mid 2017 the company will introduce a new line of Living Kitchens, Beds, and Offices, along with new colours, product styles and materials.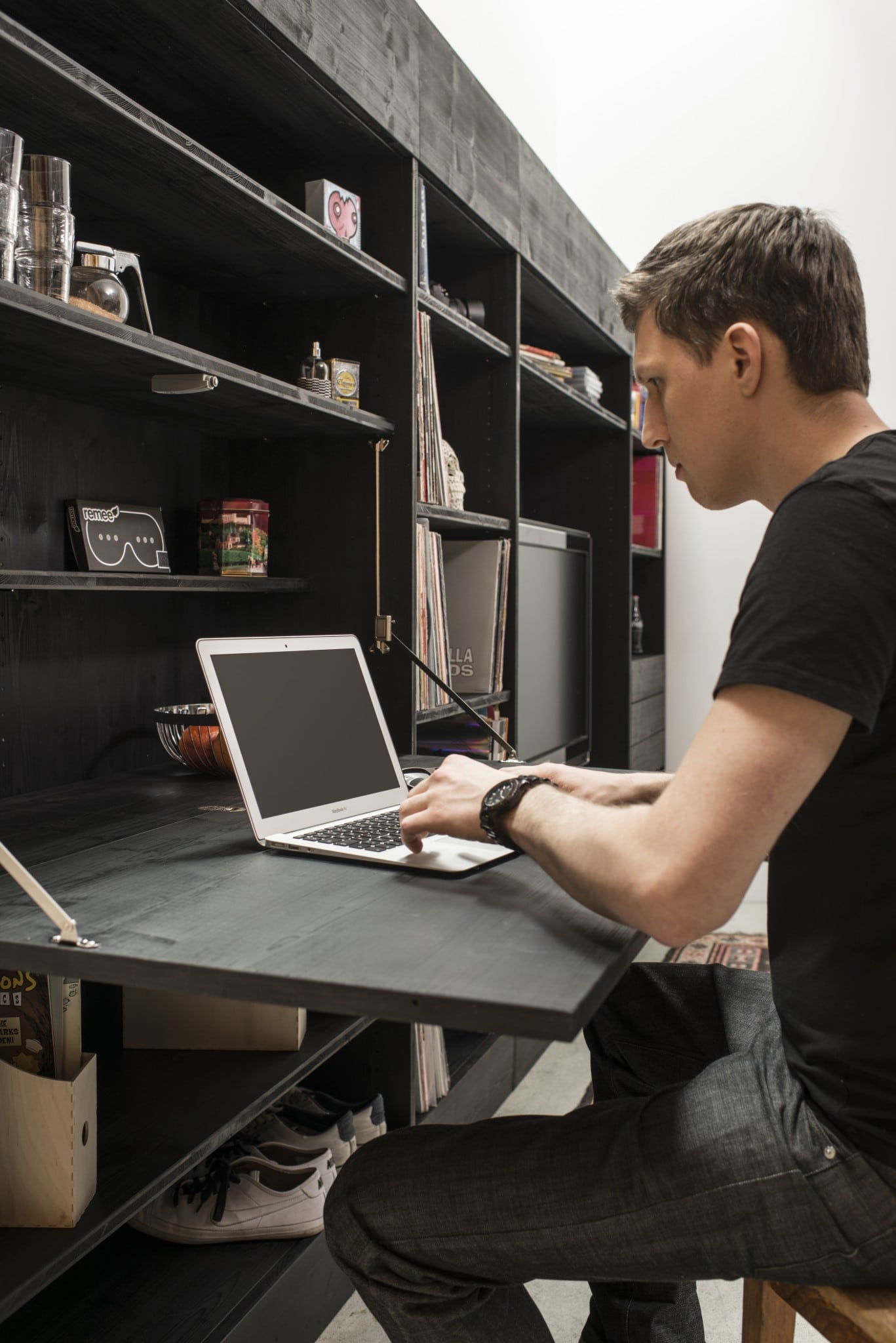 All current Living Cube models are available for pre­order now at www.livingcube.furniture.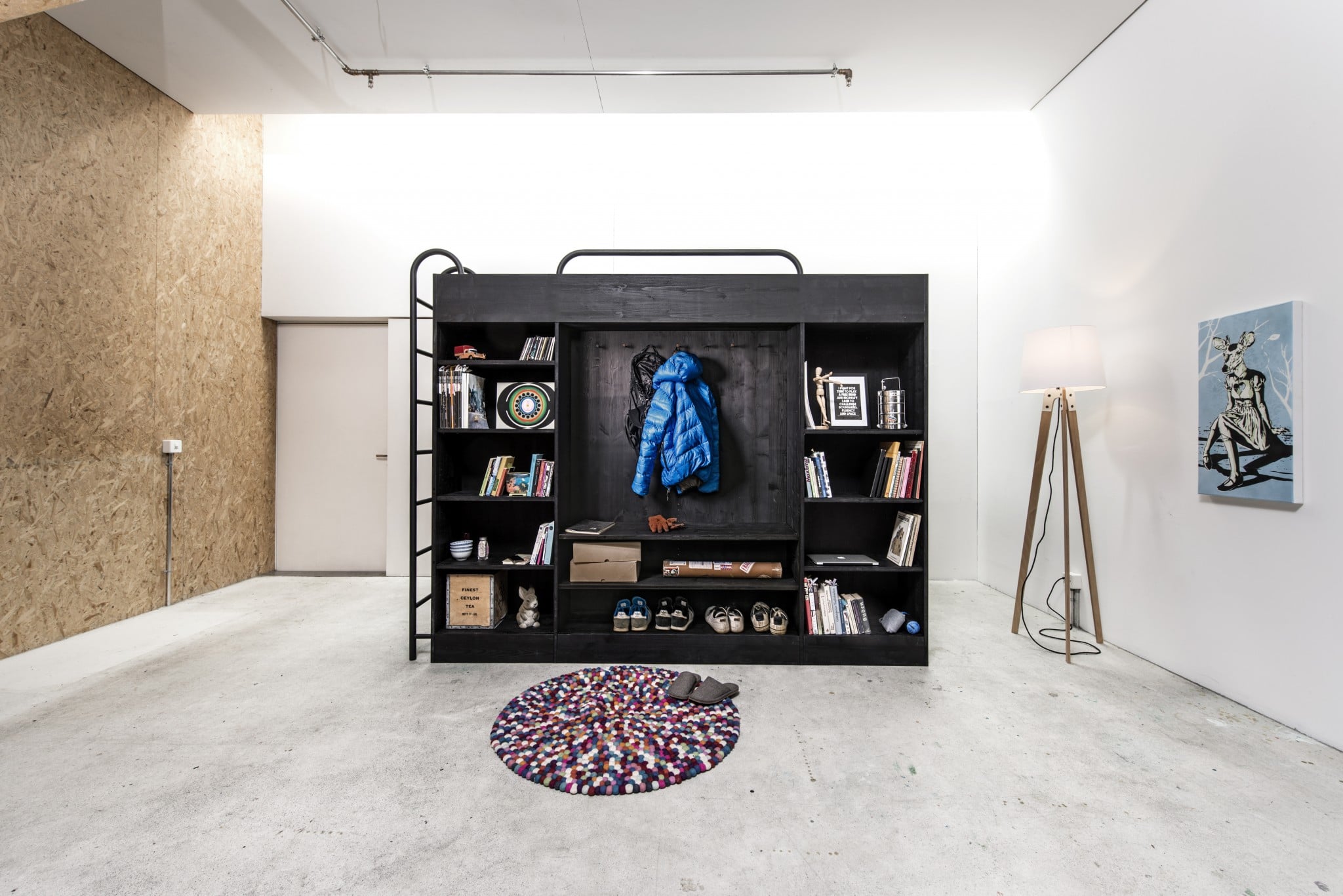 Customers are invited to secure an early spot in the production queue to both save 15% and expedite shipping when regular production resumes this Spring, 2017.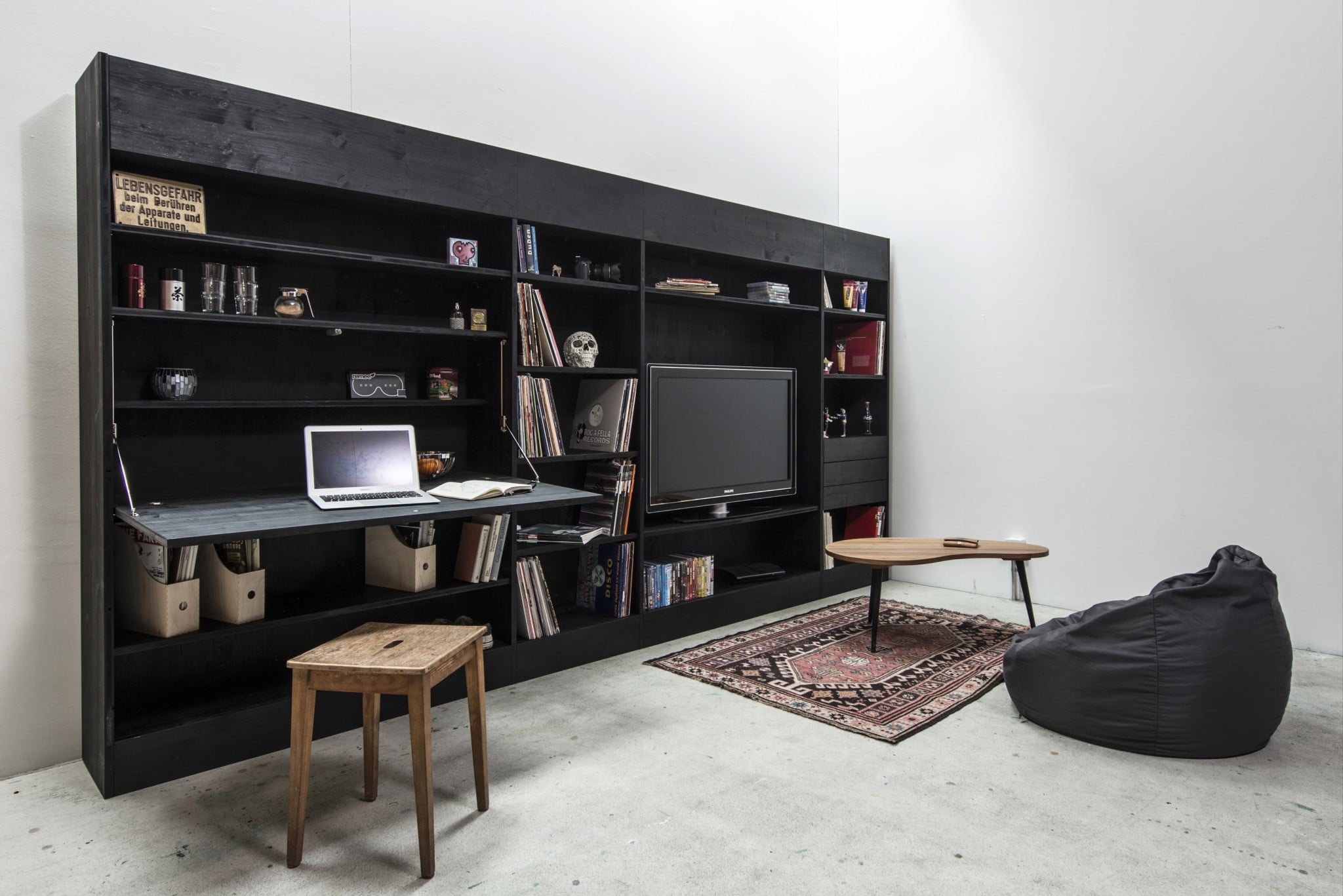 Price? Because of the gamut of options…it depends. Check out the site for specifics but, in general terms, you're looking at around $2,500 and upwards from there.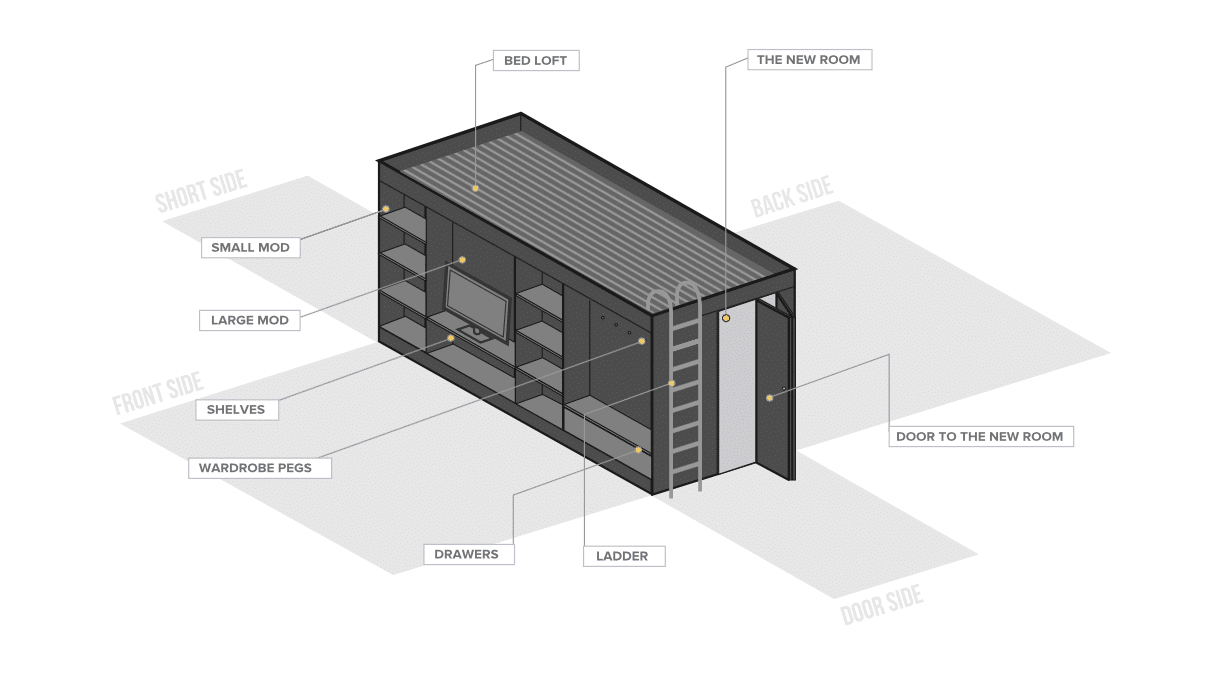 As for shipping? The company said that, "Our relaunch will include shipping to the United States, Canada and Western Europe. By early summer, 2017, if not sooner, we expect to resume shipping to Australia, New Zealand, Japan, China and Central and South America."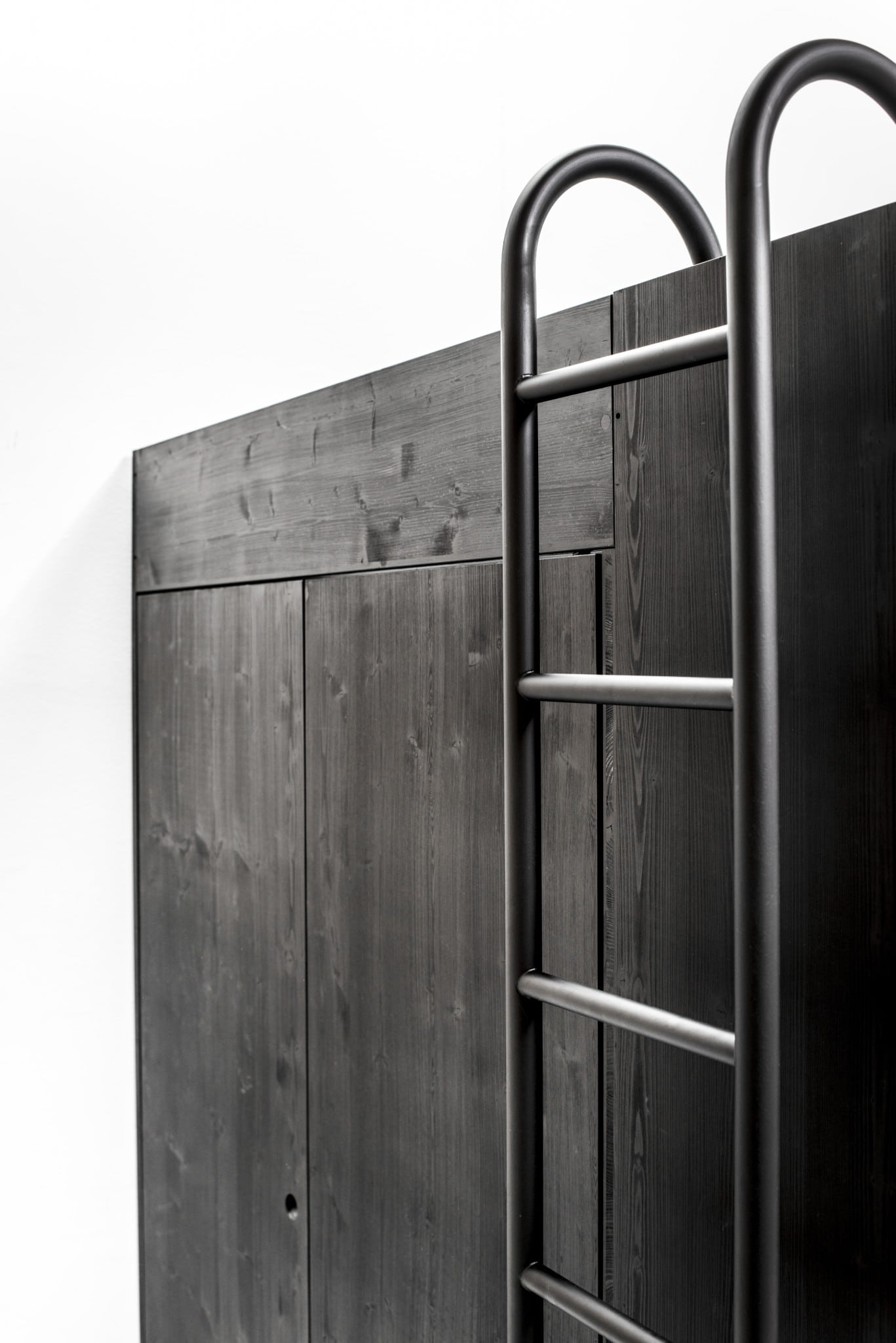 "If your country is not included in this list, please get in touch and we can look into the cost of shipping to you directly." Shipping won't be cheap – you're looking at a few hundred dollars minimum, maybe more. Talk the company about this one too.