The Article
Linear USB II and Linear D II From Lehmannaudio 
29th March 2019
The Linear II headphone amplifier is available in two different forms: the Linear USB II, for users who also want to play high-resolution audio from a PC or Laptop and the Linear D II, for users who want to upgrade their DAC performance from alternative digital sources
The design features a discrete Class A output stage ,"high-grade Low-Z (I think they mean low impedance) Copper technology across the PCB circuitry" plus "oversized" internal power supply and low-loss MKP capacitors.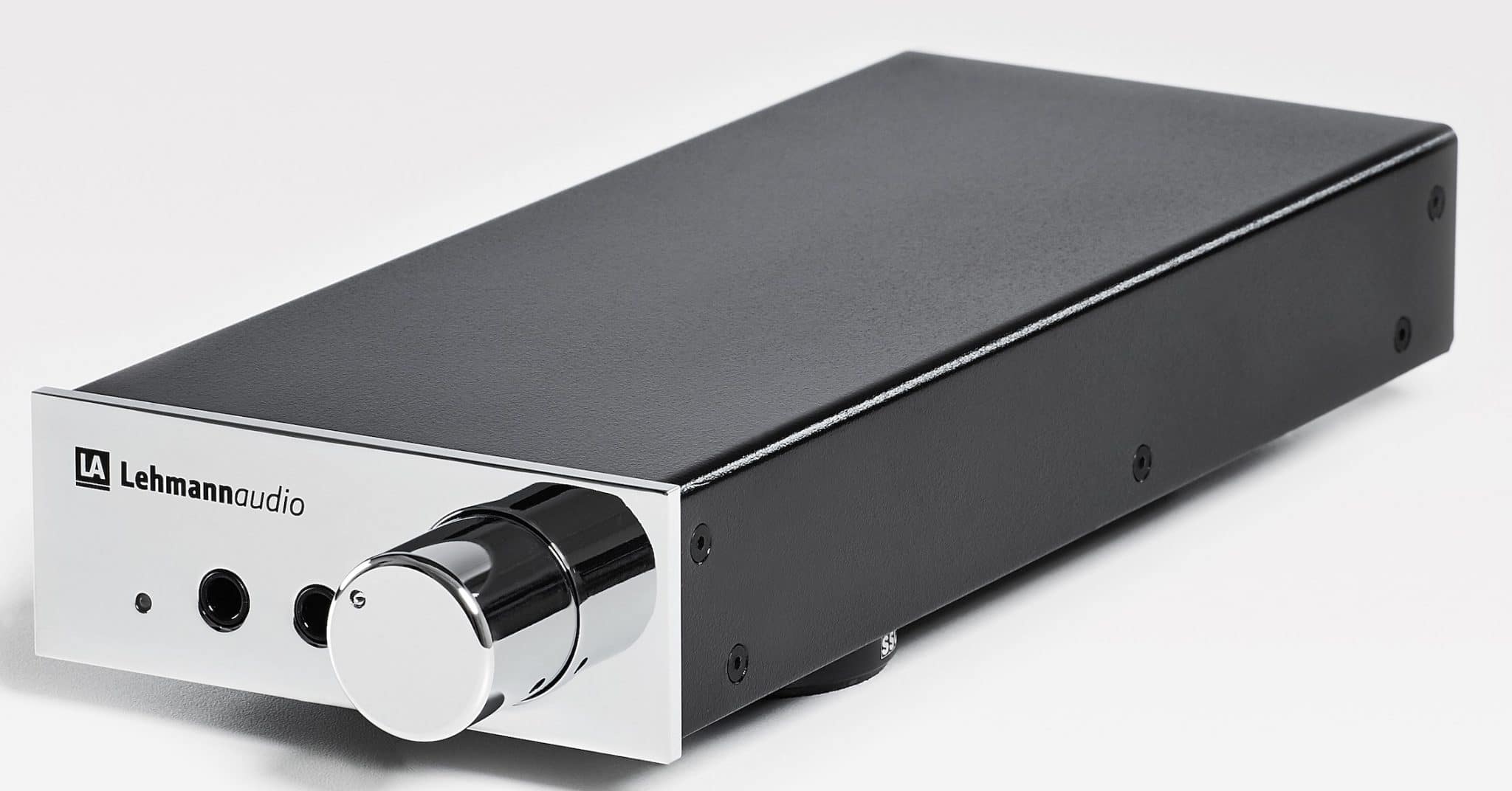 Each Linear II model features three gain settings up to 20dB. You'll also find two Neutrik headphone sockets with gold-plated contacts, which can be used simultaneously. The left headphone output mutes the rear line-level RCA output when a headphone is connected. There is also an additional analogue RCA input for connecting more traditional line-level sources. 
Linear II models can also function as streaming pre-amplifiers (when gain is set to 0dB and no headphone is connected).
LINEAR USB II 
The USB II automatically detects any incoming USB audio data stream, without the need for an input selector switch. It uses an ESS Sabre K2M DAC chip, capable of 32bit/384kHz playback and DSD support.
LINEAR D II 
The D II features optical (toslink) and coaxial (RCA 75Ω) inputs. It automatically detects the playing audio (optical input is prioritised) and converts the raw digital data using an ESS Sabre K2M DAC chip. 
Prices? They're £1,700 each, available in black or silver.

You can add a chrome faceplate finish for an extra £100. Be the envy of the neighbours.
To learn more, click www.henleyaudio.co.uk or call 01235 511 166.
[Don't forget to check out my Facebook Group, The Audiophile Man: Hi-Fi & Music here: www.facebook.com/groups/theaudiophileman for exclusive postings, exclusive editorial and more!]