The Article
Leema Acoustics Quasar streaming amp/DAC
14th October 2016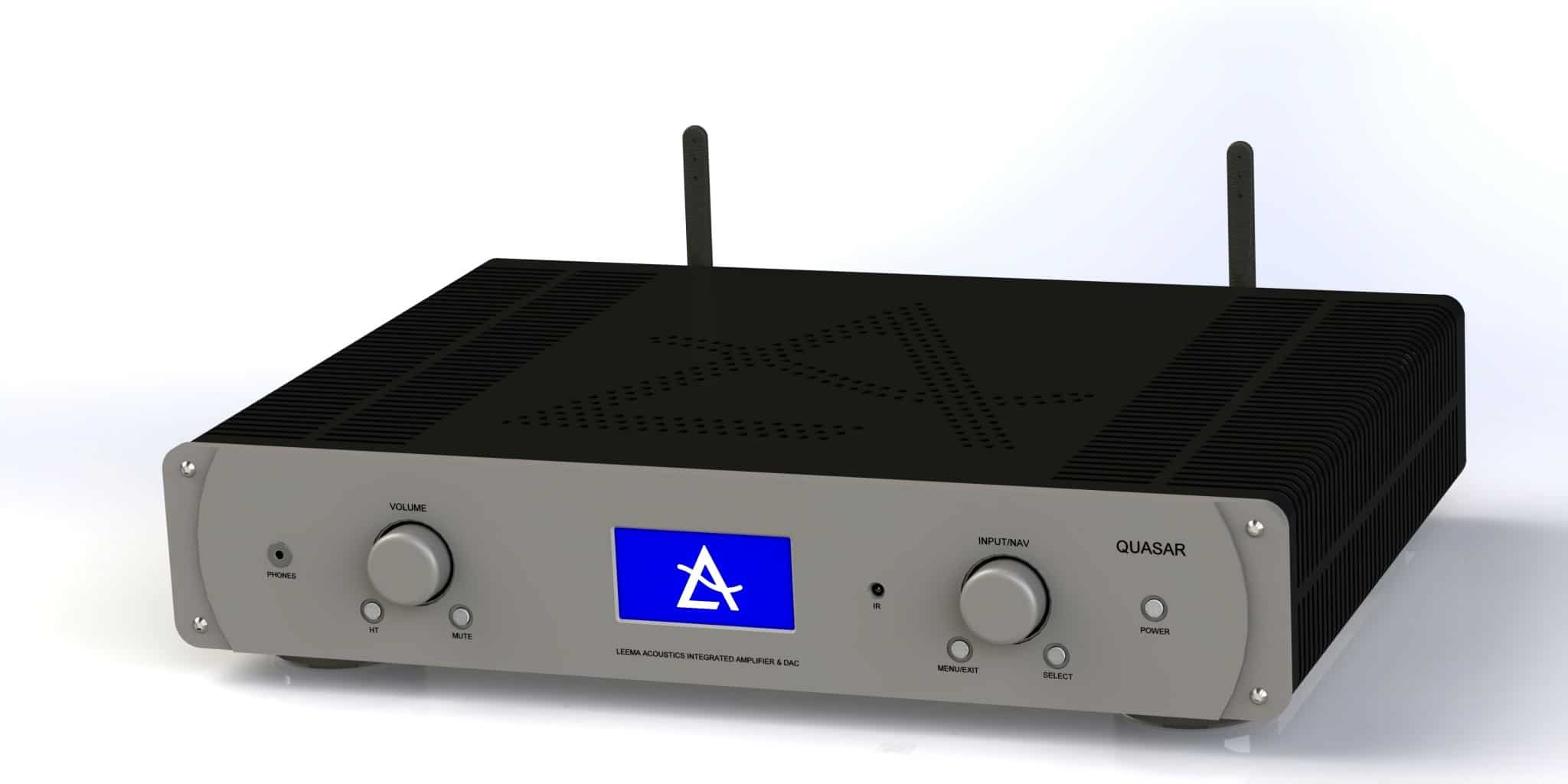 Leema Acoustics is launching its new Quasar streaming amp/DAC: part of Leema's new Stellar series
Quasar's internal DAC builds on Leema's Quattro-infinity topology as seen in the flagship Libra DAC with three co-axial inputs and three optical inputs plus Leema's M1 asynchronous USB interface. Bluetooth is also included. The unit supports streaming directly from compatible mobile devices. A streaming board further expands the unit's capabilities.
The unit will handle most formats at up to 24bit/192kHz resolution, with full DLNA/UPNP compatibility plus dedicated control apps for both Android and Apple devices. vTuner internet radio is supported, together with Deezer, Spotify Connect and Tidal. Playback is also possible from USB drives, Dropbox, Onedrive and other connected network UPNP/DNLA music servers.
Streamed music can be played through the Quasar or redirected to a separate network player or device. This enables music playback for two users: one streaming and one using an alternative source.
 The Quasar is expected to be priced at £2,995 in November.
For more information, click www.leema-acoustics.com or access this new video HERE