The Article
Leema offers new ranges of cables via its Reference 1 & 2 series
29th June 2016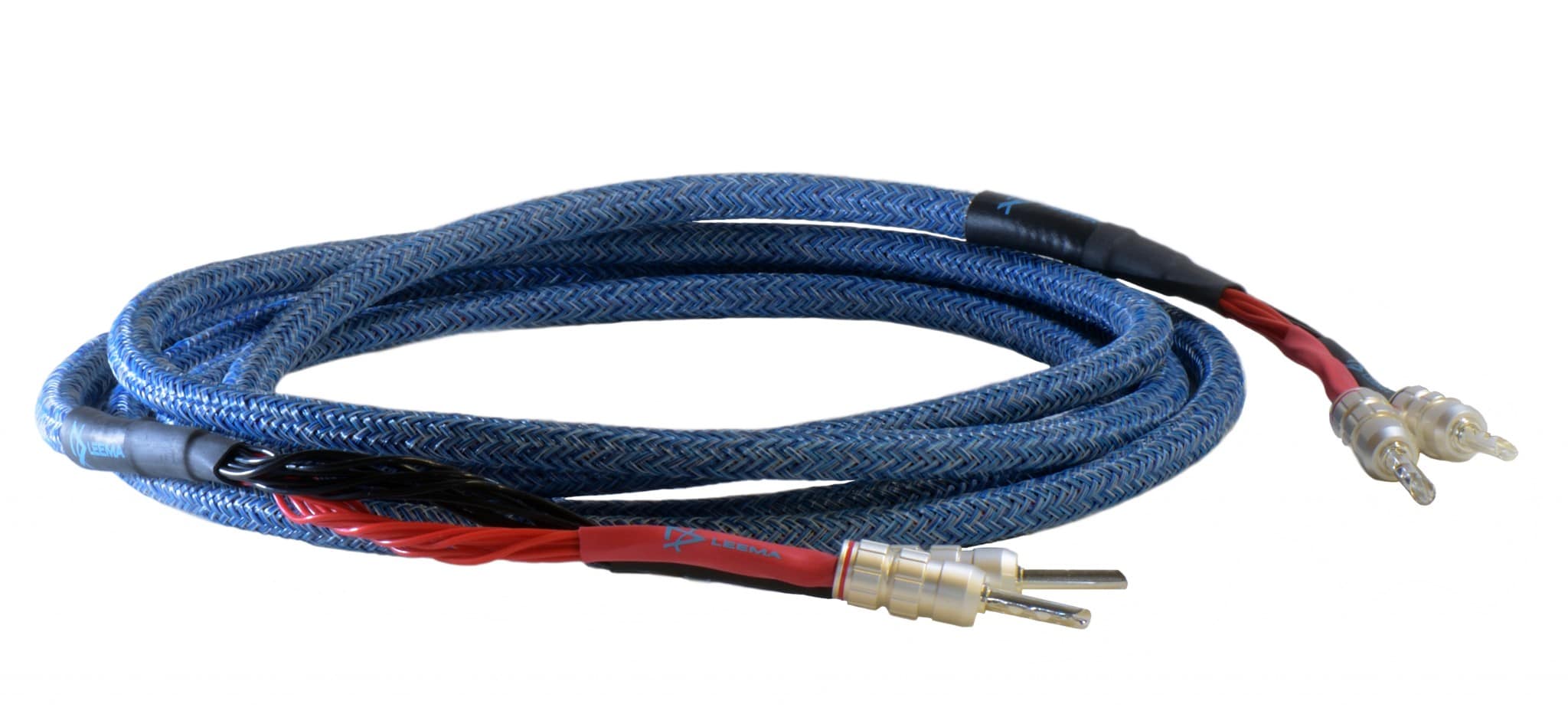 Leema Acoustics has launched a range of audio cables. The new Reference 1 and Reference 2 ranges, comprise speaker cables plus several digital and analogue interconnects. Features include continuously cast mono-crystal 6N-purity copper conductors, Teflon-insulation and Beryllium-copper plugs.
The range includes the Reference 1 and Reference 2 interconnects, which comprise analogue cables in RCA and XLR terminations, digital cables in RCA, TOSLINK and USB configuration and loudspeaker cables.
Leema's entry-level Reference 1 speaker cable features a flexible dual core made from multiple strands of thin (0.1mm) silver-plated, high-purity copper. The conductors are double-insulated with a foamed-polyethylene dielectric under a durable outer PVC jacket.  The cable is then enclosed with an expanding mesh in blue.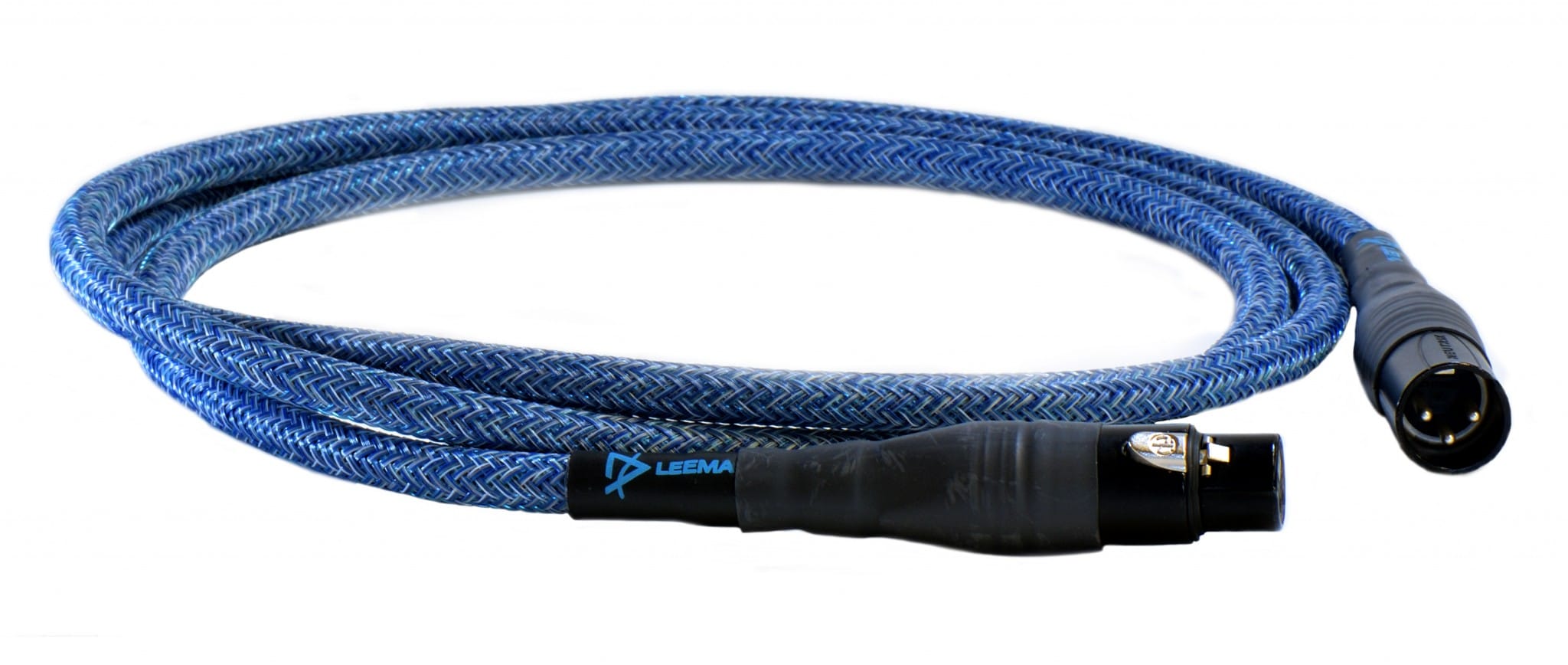 Leema's highest quality speaker cable, the Reference 2, is made from flexible, silver-plated, ultra-pure copper cable, braided from 16 individual conductors giving a total cross sectional area of 6mm². For added flexibility, Reference 2 can be ordered in a bi-wire configuration for a supplement.
Both speaker cables are terminated with silver-plated, hollow-pin banana plugs, made from Beryllium-Copper with a durable-steel outer shell.
Leema's Reference I interconnect is constructed from high-purity mono-crystal copper, with dual multi-stranded conductors in a double-shielded symmetrical (dual-inner conductor) configuration. The cable benefits from polyethylene insulation, surrounded by a polypropylene protective mesh, under an aluminised-Mylar-wrap shield.
The Reference II interconnect is fully symmetrical and features Continuously Cast mono-crystal 6N-purity copper conductors. These conductors are Teflon-insulation and encased within a mechanically robust polyethylene-fibre jacket.
The cable is then wrapped within a copper mesh outer shield and enclosed in a PVC outer jacket with a braided protective outer mesh sleeve.
Leema's RCA connectors use hollow-point low-mass inner conductors, sprung-loaded dual-earth shields. The conductor material is Beryllium-Copper which is direct-gold or Rhodium-plated. The assembly is enclosed in a lightweight but durable aluminium housing. The balanced cables feature XLR connectors with a full metal outer construction; both interconnect cables are dual-conductor designs and can be ordered with single-ended RCA or balanced XLR terminations. A USB cable is also available.
Reference I interconnects
 50 cm RCA-RCA          249.00
1m RCA-RCA               295.00
50cm XLR-XLR                        295.00
1m XLR-XLR                345.00
Digital Optical 1m      175.00
50 cm Digital RCA      125.00
1m Digital RCA           150.00
USB cable 1m             145.00
Reference I speaker cable
 3m pair terminated    445.00
5m pair terminated    549.00
Extra 1m (pair)           90.00
Reference II interconnects
50cm RCA                   449.00
1m RCA                       495.00
50cm XLR                    495.00
1m XLR                       549.00
USB cable 1m             485.00
Reference II speaker cable
3m pair terminated    900.00
5m pair terminated    1,500.00
Extra 1m (pair)           280.00
For more information call 01938 559 021 or click on www.leema-acoustics.com