The Article
Korvet EP-038S: High End…From Russia!
26th April 2018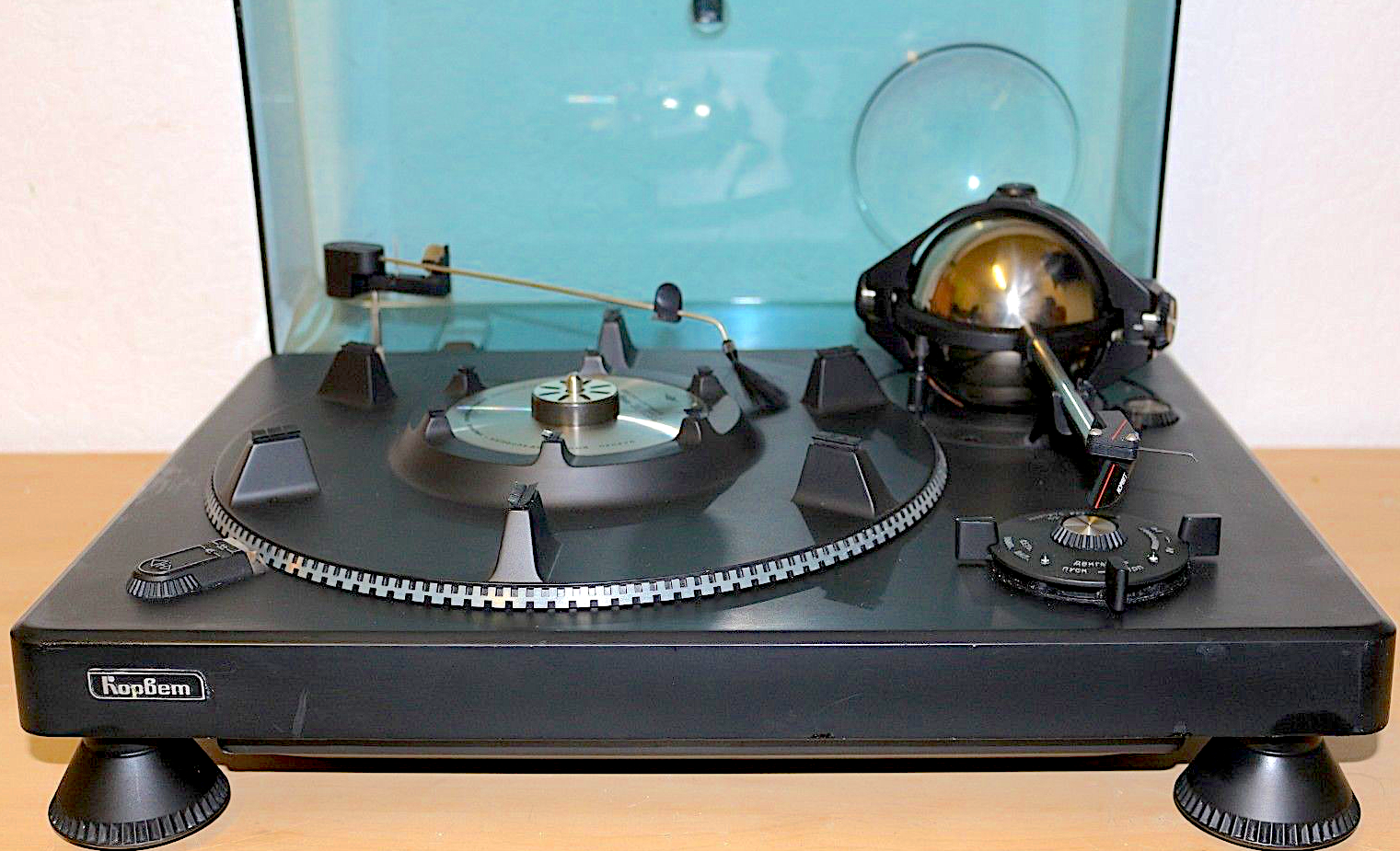 I don't often print news stories about turntables sitting on eBay but this example from Korvet has to prove the exception. This is reportedly the only high-end turntable to derive from Russia – and it's on sale now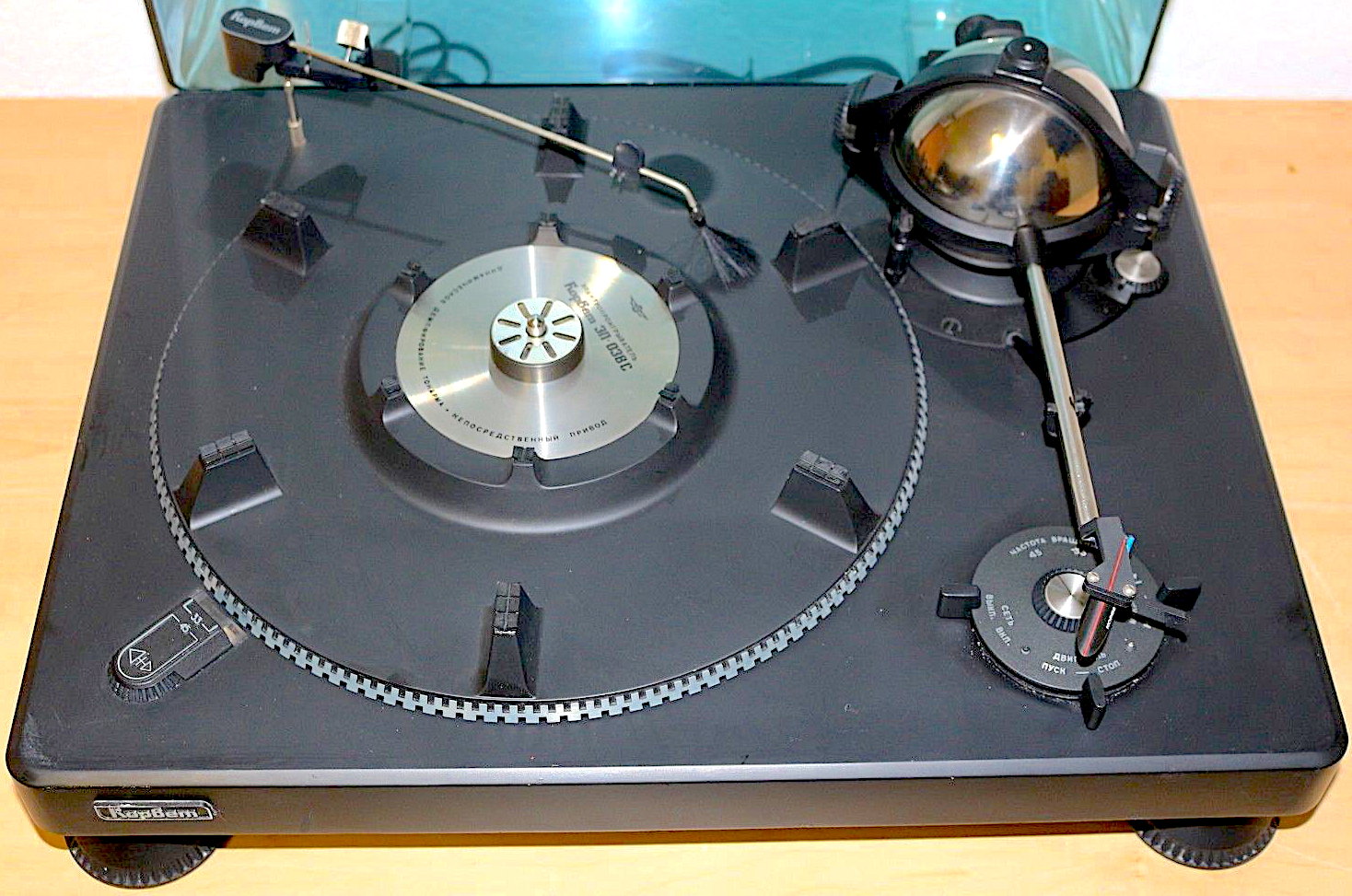 I talked to my friend and colleague, a turntable expert without peers, ex-HiFi World staffer and current scribe at HiFi News, Adam Smith about the Korvet deck, "There isn't a great deal of information out here, at least not in English and several of the old Russian sites that feature it also appear to have vanished. All I know was that it was designed by a chap called Anatoly Likhnitsky."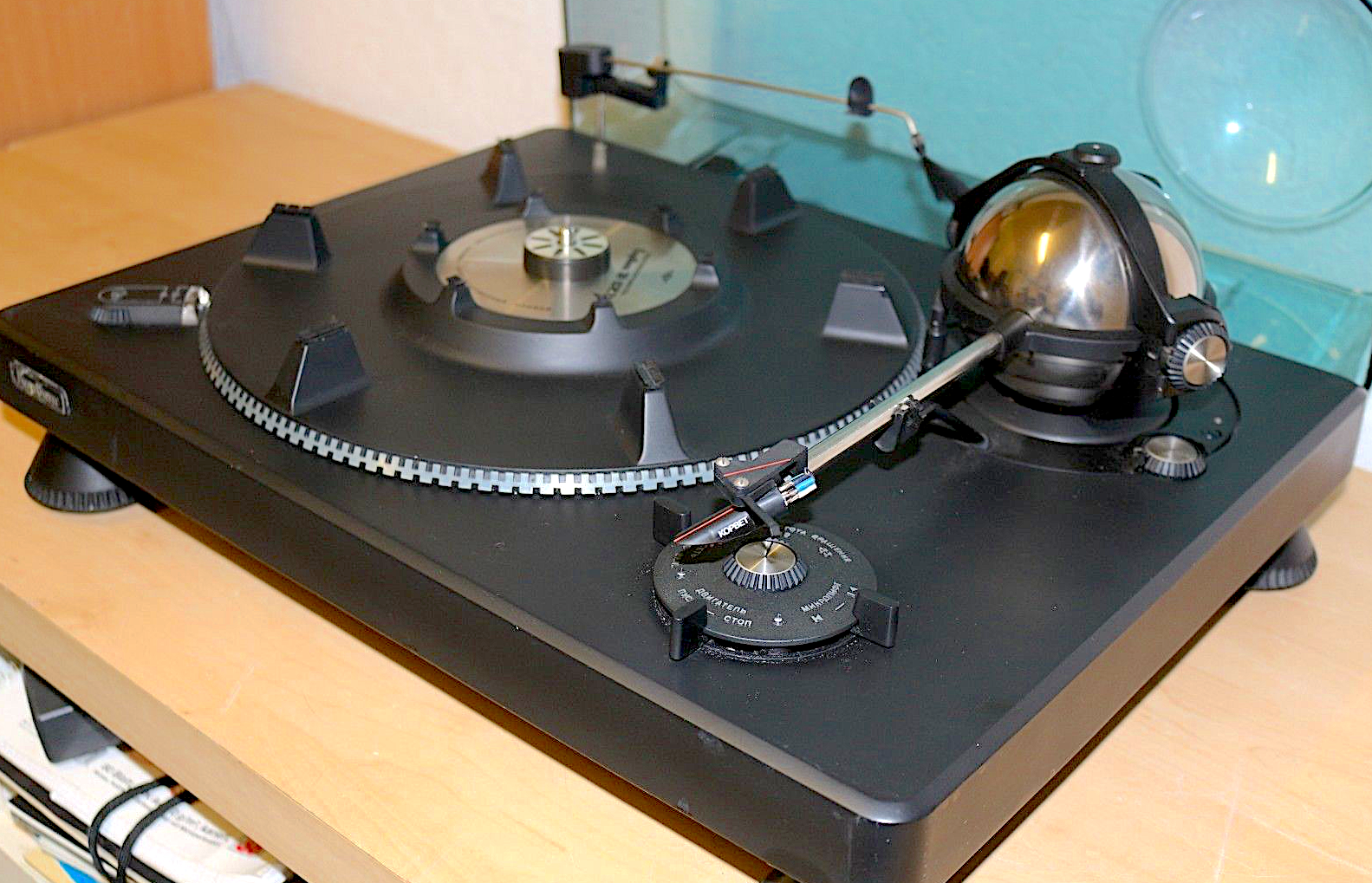 The Korvet design itself is intriguing for a range of innovative and quite daring concepts. For example, "…the giant 'ball' actually contains glycerine, with another slightly smaller ball inside it – this floats inside the outer sphere and any vibrations that are transmitted along the arm to the outer sphere are absorbed by the interaction of the outer ball, inner sphere and glycerine. I remember reading somewhere that some were made incorrectly and didn't actually have the inner sphere inside them!"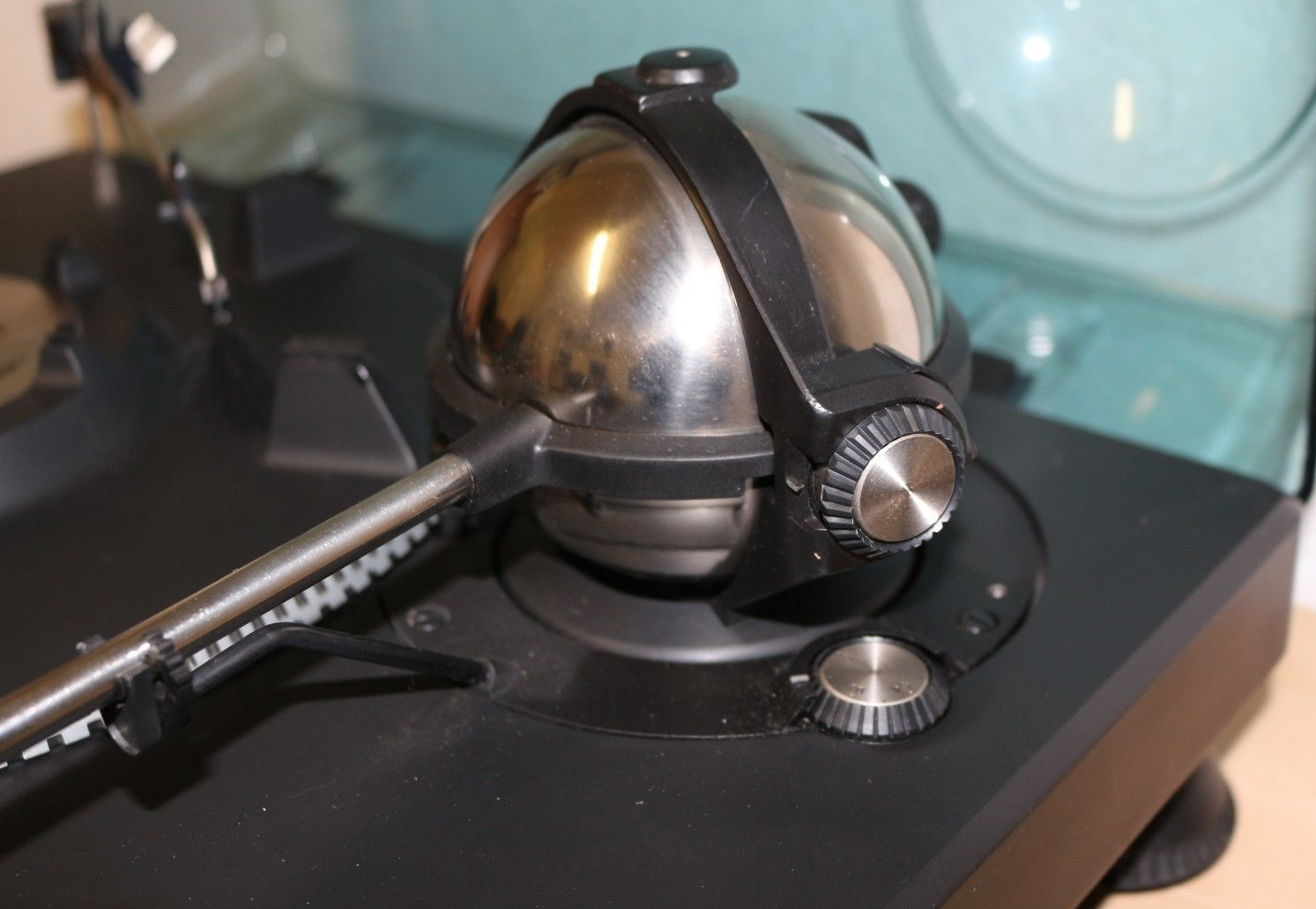 Likhnitsky himself sounds quite a character and someone who obviously believed in lateral thinking, According to Smith he, "…came up with some other interesting ideas, including a patented phono amplifier where the dual secondary windings of a transformer played a part in the RIAA correction. One wonders what else he might have come up with, with access to decadent Western facilities!"
For now, you can see the turntable here: www.ebay.co.uk with a current value of €1,399.
[Don't forget to check out my new Facebook Group, The Audiophile Man: Hi-Fi & Music here: www.facebook.com/groups/theaudiophileman for exclusive postings, exclusive editorial and more!]